Herds of buffalo and elk grazed sweeping grasslands in South Carolina when settlers arrived four centuries ago.
While that scene is gone now, patches of the Piedmont prairie grasslands are getting restored today.
More than 100 acres in the Forty Acre Rock Heritage Preserve northeast of Columbia will join them.
The S.C. Department of Resources will add 159 acres to the north edge of the preserve along Flat Creek, using a $270,000 grant awarded by the Central Carolina Community Foundation.
It is the first Lynches River Conservation Grant to be awarded by the foundation. The creek eventually drains into the Lynches River.
The prairies back then were a beauty we almost can't imagine today — 6-feet-high switchgrasses and bluestems, sunflowers and sedges. They were wiped out, like the animals themselves, as farms and timberlands were planted.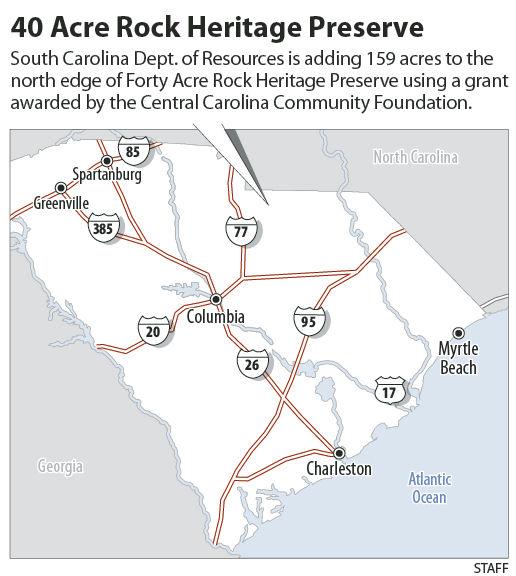 In the acres lie remnant prairie plants interspersed with invasive species and human-planted plants and trees. Johnny Stowe, the DNR heritage preserve manager, hopes to weed out the invaders to let the native grasses and plants spread.
When settlers arrived, so many buffalo and elk roamed the grasslands in the state that historian David Ramsey in 1858 said that a century earlier three or four men working dogs could hunt down 10 to 20 per day.
They would have been spotted from the Forty Acre Rock, northeast of Columbia, itself a one-of-a-kind feature. The namesake slab includes a 15-acre exposed ledge of the largest granite flatrock in the state. It sits on the rim of a ridge that isn't much higher than the tops of the trees below.
Stepping out on it for the first time has been described as like walking on the moon.
"That rock is 10 miles wide by 10 miles long," Stowe said. "It dates back to the heyday of the dinosaurs. It's the most significant rock outcrop in the state."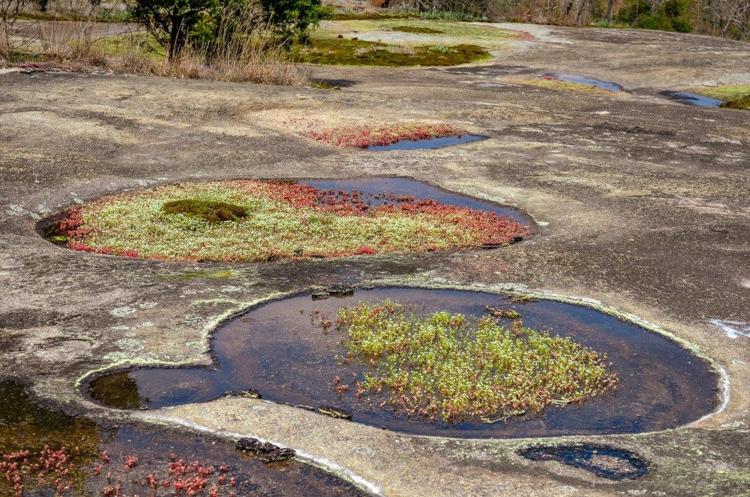 Among other wonders in the preserve are shallow depression pools on the exposed rock where rare plants bloom after spring rains. The creek is one of the last remaining haunts of the endangered Carolina heelsplitter mussel, which biologists are trying to restore in other creeks as an important filter to keep water clean.
"To have that together, to see the rock outcrop and other ecosystems, then go see a Piedmont prairie, that's going to be fantastic," said David Bishop, coastal and Midlands conservation director for the Nature Conservancy in South Carolina, which was an early force in protecting the preserve.
The Nature Conservancy didn't take part in the acquisition. The Open Space Institute acquired the property, which was bought by DNR using the Lynches River Conservation Fund money.