In 1953, Folly Beach's iconic boardwalk and pavilion were off limits to the descendants of enslaved Africans who populated the nearby farms and marsh-side places throughout James Island. 
Segregation, and the exclusionary Jim Crow laws that came with it, were in full swing throughout the South. Andrew "Apple" Jackson Wilder decided to build a structure that mimicked Folly's boardwalk along a calm marshy inlet known for its breezes and plentiful shrimp.
What later became known as "Mosquito Beach" quickly exploded as African-American-owned restaurants, music clubs and boaters flooded the sandy shores. Wilder's nephew, Bill "Cubby" Wilder, swam, danced and dined here until he graduated from high school in 1959. 
"For a generation or two of African-Americans that lived in the Lowcountry, Mosquito Beach was an oasis from Jim Crow and segregation," said Michael Allen, a retired historian with the National Park Service. "It was an opportunity for people to be in a safe and loving environment." 
After integration, the beach fell on hard times and developed a reputation for crime. It is Allen and Wilder's hope that highlighting the history of this area will lead to its revitalization. 
"It's a story that needs to be told," Wilder said.
Harvesting history
As part of a federally funded effort to document African-American history and the civil rights movement, the Historic Charleston Foundation plans to document the history of Mosquito Beach using the stories, photographs, documents and memorabilia of those who remember it.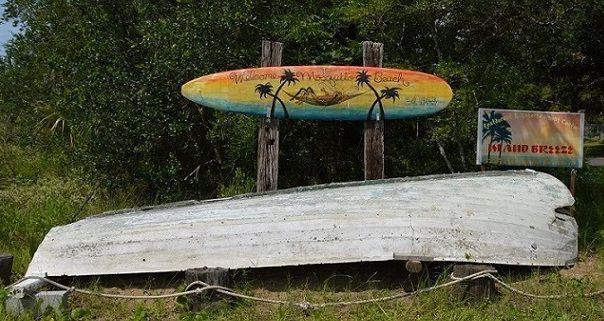 People can bring their photos and stories to the foundation's History Harvest from 12 to 5 p.m. Saturday at the Seashore Farmers Lodge on James Island. Allen and other historians will collect photos and oral histories.
The History Harvest will also include demonstrations from the 54th Massachusetts Reenactment Regiment of African-American troops, net makers and sweetgrass basket weavers. 
This effort, titled, "Documenting and Sharing the History of Mosquito Beach and its Role in the Civil Rights Movement," was one of four South Carolina history projects to receive help from the National Park Service's African American Civil Rights Grants Program. The Obama-era program was created in 2016 with about $8 million in revenues from federal oil leases.
The Mosquito Beach project received a $43,084 grant, while a second Charleston-based project, "A Journey to Equal Education: Stories from Historic African-American Communities," received $50,000 for the collection and preservation of the oral histories of alumni of the segregated schools created in 1951 from state funding for "separate but equal" education. 
Two Orangeburg projects also received funding: The historic Trinity Methodist Church received $500,000 toward its repair; and Claflin University, a historically black college, received $50,000 toward a plan for its South Carolina Trustee Hall.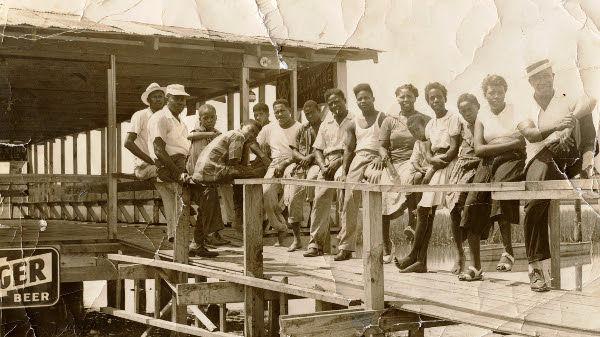 The Mosquito Beach project highlights how a small Gullah community persevered through the Jim Crow south, said Katherine Pemberton, manager of research and education for the Historic Charleston Foundation. 
"Now in the heart of the federally recognized Gullah Geechee Cultural Heritage Corridor, (Mosquito Beach) became a welcoming destination for African-Americans who were not permitted to visit other local recreational areas," she said. 
Where do they go?
The larger story of Mosquito Beach dates back to the end of the Civil War. During Reconstruction, the Solomon Legare Plantation was divided and sold to families of freed slaves. These families sustained themselves through catching seafood in the Folly and Stono rivers.
On weekends, Wilder and his friends went to their beach and watched older African-American men race boats in the river.
They ate fried chicken at a restaurant called D&F. They danced the night away inside the P&J club, where the latest hits from Elvis Presley and Little Richard blared through a radio. 
In 1959, Hurricane Gracie tore apart the pavilion that made the beach famous. In 1960, Wilder's uncle built a new one. To accommodate the explosive popularity of the beach, the uncle also built a 14-room motel that had a communal kitchen. 
Despite the joy brought by the beach, the harsh realities of a segregated South were never far from Wilder's view.
He graduated from W. Gresham Meggett School — one of the equalization schools to be studied and preserved using National Park Service funds. 
His mother was employed by white families as a domestic worker. While her children splashed around in the marshy inlet waters at Mosquito Beach, she took her clients' white children to bright, sandy beaches. 
During the beach's hey day, he said as many as 3,000 blacks came to the beach to celebrate holidays. Blues legend Jimmy Reed even paid a visit. 
"We're not far from that (Jim Crow) era, and there is a lot of history over here that you would never know from a history book," he said. "A people without a history — where do they go?"
The historians working on this project will use documents, photographs, surveys and oral histories to compile the story of Mosquito Beach. After this research phase is complete, educational panels and a South Carolina state historical marker will be installed at the site.
Eventually, the oral histories collected will be publicly accessible through a website, Pemberton added.
And as that history becomes more widely known, Wilder and others hope public interest will build to preserve what's left.