As Charleston Police Chief Luther Reynolds prepared to tell city leaders about the rising toll of gun violence, a text message popped up on his cell phone: A man had just been shot several times in West Ashley.
Such texts seem to be an almost daily occurrence this year, he said.
The 50-year-old man shot Tuesday night near Deming Playground survived his wounds, but other victims have not. Reynolds' officers have investigated 10 homicides this year, a spike from seven killings in all of 2017. It's a crime trend that is going "in the wrong direction," the chief said, hoping to spur the City Council members into action.
At his urging, the leaders approved a ban on bump stocks, which allow rapid rifle fire, and passed a resolution urging state legislators to find other ways of keeping guns out of the wrong hands. The resolution offered broad topics that have been considered and rejected by lawmakers in past years.
Critics said the moves amounted to symbolic gestures or political statements that fail to address specific problems that contribute to upticks in violence. Reynolds, the city's top cop for four months, said it was a necessary step.
But it's not a new idea: A similar message had been repeated by Reynolds' and Mayor John Tecklenburg's predecessors for more than a decade — with mixed results.
"This is really a petition. That's all it is," Reynolds told elected leaders of the latest effort during a meeting Tuesday. "We don't have the authority to tell Columbia and our delegation exactly what to do, how to do it. But I think it's a message that we're saying ... this as an important topic that's affecting our city."
Councilman Bill Moody of West Ashley said he quietly abstained from voting on the resolution that passed unanimously among other members. He questioned the move, he said, because it did little to offer a concrete solution to the issues that some neighborhoods are facing.
He said laws on opioids might make more sense because drug overdoses are killing more people in Charleston than gun violence.
"If there's something we need to solve (with gun violence), let's try to solve it," he said, noting his support for Reynolds' effort to address crime. "But this felt like any empty promise. It's like taking a box and putting a ribbon on it, but at the end of the day, the box is empty."
Jackie Shelley, state leader for the advocacy group Moms Demand Action For Gun Sense in America, said Charleston's resolution is a "step in the right direction."
"I think it definitely sends a message to our legislators that we are concerned about gun violence ... instead of pushing it under the rug, the way we usually do in South Carolina," Shelley said.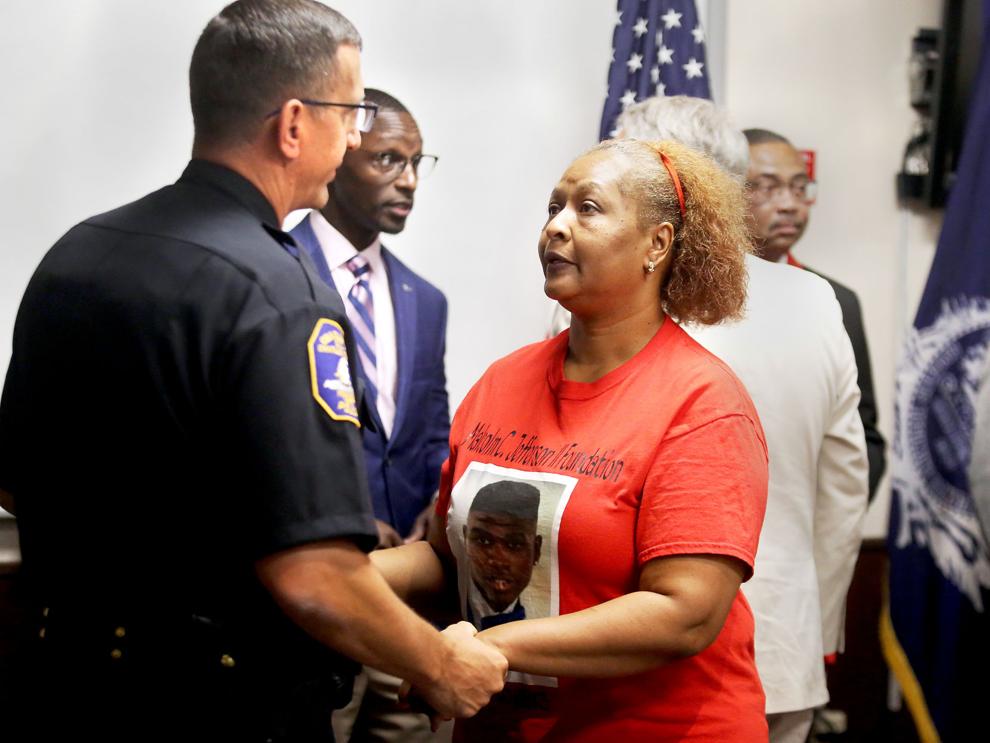 'Sounding the alarm'
Charleston officials have long taken a stand on violent crime and laws that could tackle it.
In 2006, then-Mayor Joe Riley, Police Chief Greg Mullen and 9th Circuit Solicitor Scarlett Wilson started working with lawmakers to come up with specific proposals that hoped to cut down on bail for violent offenders and increase penalties for those repeatedly caught illegally carrying guns.
Wilson said Wednesday that she still supports enhancing penalties for those who keep violating gun laws — one of the ideas posed by the city's resolution. Lesser offenders, such as shoplifters and people who drive with a suspended license, already face such increasing sentences, she noted.
The city's other ideas varied: mandatory minimum penalties for gun crimes; general laws keeping guns out of criminals' hands; requirements for selling and storing weapons; and policies that promote firearm safety. The resolution also pushed for a state law allowing cities to pass ordinances on "negligent" gun storage. Reynolds said 378 guns have been stolen from vehicles between January 2016 and this month.
In the same stretch, arrests on gun possession charges have risen each year, totaling 523.
In the past five years, the Legislature has considered 164 bills related to guns — many that took up the ideas floated by Charleston officials. Five passed. Two expanded South Carolinians' ability to carry concealed weapons.
State Sen. Marlon Kimpson, a Democrat whose district covers the upper Charleston peninsula that sees much of the gun violence, said more narrowly focused proposals, such as one he supported to expand waiting periods for background checks, also have fizzled out.
He applauded Charleston for "sounding the alarm ... even if it's making a broad statement," he said.
"It's incumbent on other cities to send a message to the Statehouse that they want (lawmakers) to do something to make our communities safer," he said. "But if the past is any indication, the Legislature tends to turn a blind eye to the desire of local government."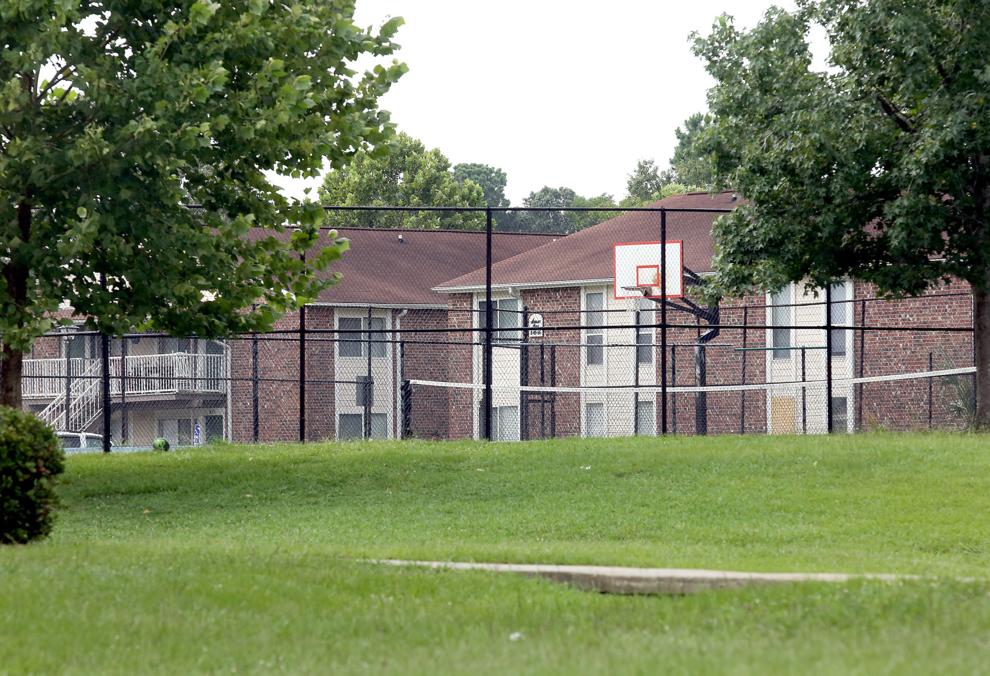 'People are dying'
All but one of the 10 homicides in Charleston this year involved a gun.
The victims included two teenagers who died in a shootout near the basketball courts of a West Ashley apartment complex, a 22-year-old man shot in a James Island home invasion that remains unsolved and a 54-year-old father killed on the streets of the Rosemont neighborhood on the peninsula.
But the toll could have been worse, Reynolds said. One man was shot in the head and survived. Another was hit seven times and lived.
"The goal of this simply ... is to save lives," he said. "People are dying."
Local leaders highlighted the need for legislation that boosts punishment of felons found in possession of firearms. Such cases have in the past been referred to federal authorities because of stiffer penalties on the books.
But Peter Shahid, chairman of the council's Public Safety Committee and a former assistant U.S. attorney, said federal authorities recently declined to prosecute nine such cases.
"So we don't have teeth, and we want to encourage our legislators to do something," he said. "We're maxed out on the city level. We've got to get our state legislators on board with this thing.
"It's more than just a political statement."
Wilson, Charleston's top prosecutor, said she had noticed the same trend from her federal counterparts. But she met with U.S. Attorney Sherri Lydon and is already seeing more interest from the federal prosecutors.
"I generally am not in favor of more gun laws," Wilson said Wednesday. "I believe we need the ones we have better enforced with more appropriate sentences for those convicted."
Lydon said Wednesday that her office remains committed to partnering with Wilson and local law enforcement, and recently added federal prosecutors in Charleston "to aggressively combat violent crime and gun violence."
Wilson was among the officials years ago who said the failure to get tough on repeat violent offenders could result in a police officer getting shot. That happened in 2013, when Charleston Officer Cory Goldstein was shot during a traffic stop. He fired back, wounding a man who had spent time in jail on drug and gun charges.
Both men survived, but the shooting revived the debate in Charleston about laws on weapons offenses.
Reynolds now fears that one of his officers will get shot, he said.
"It's inevitable because we're dealing with these people," he said. "They're violent offenders. ... They're prohibited from carrying weapons. We're arresting them and nothing's happening to them."