When Alex Rama tried to open her eyes after diving into Bohicket Creek, she was face down and stuck in pluff mud.
The 27-year-old tried to move her arms and legs, but nothing happened. In the 30 seconds it took for a friend to reach her in the water that afternoon on July 31, all Rama could think of was her fear of being paralyzed.
She had just dived off the back of a boat into the shallow Johns Island creek where she and two friends had stopped to swim. Their outing was Rama's "last hurrah" before she was to start work as a nurse practitioner the following day.
Standing on the boat's platform, Rama had looked out at a friend who was standing nearby in water that came up to his mid-chest. Rama announced she was going to dive in. Her friends replied that she'd probably be fine. It looked safe.
But when she dived, her head hit pluff mud the swimmers didn't know was there.
At times screaming in pain, Rama floated in the water in her friend's arms and waited for paramedics. She eventually started to regain movement, first in her fingers and arms, then her legs and toes. Full sensation returned within 15 minutes.
As someone who grew up on the water in Isle of Palms, Rama hopes her story of survival sends a message to others during a deadly year for swimmers and boaters in the Lowcountry. With 15 recreational boating fatalities in South Carolina, the death toll so far this year has matched the total in all of 2017, according to the S.C. Department of Natural Resources.
"You shouldn't be scared to have fun. You shouldn't be scared to live your life," she said. "You just have to be smarter about it."
Rama escaped the accident with a fracture to the highest cervical vertebra of her spine — an injury that required surgery and a hard neck brace that she'll need to wear for the next month or two.
Doctors expect Rama to heal without any major complications. Her surgeon at Medical University Hospital told her to buy a lottery ticket; her type of injury often causes paralysis or death.
While Rama said she was fortunate, tragedy on the water has struck other families in the region.
Several of the people who have died in the Charleston area's waters this year were, like Rama, competent swimmers or boaters.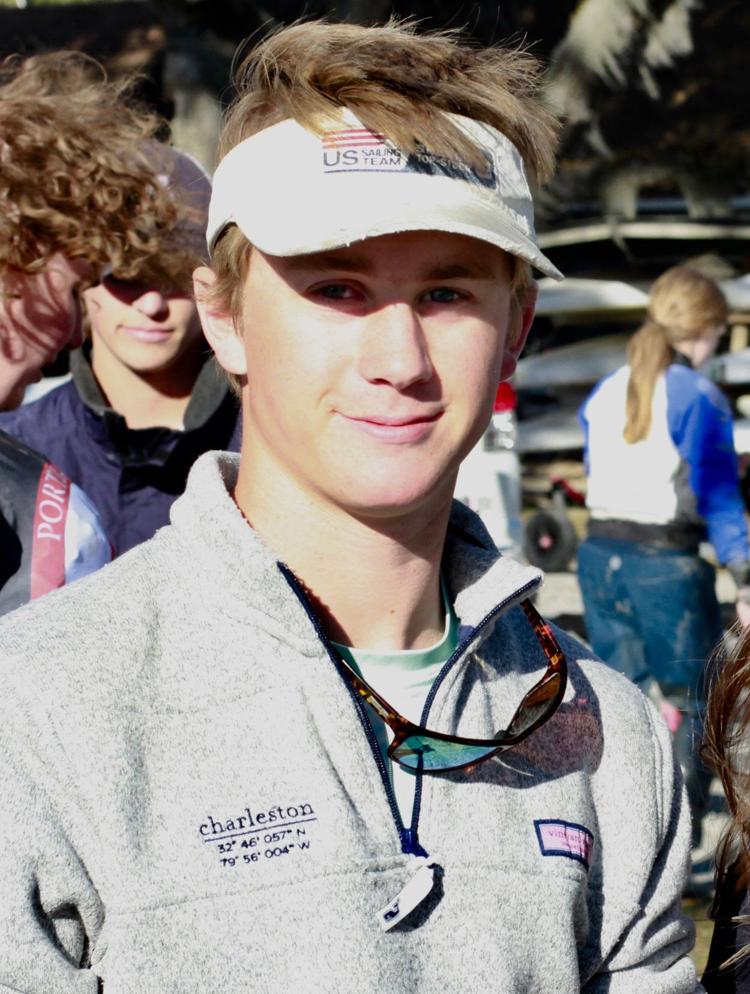 Among them was Joseph Chomyn, a 17-year-old Porter-Gaud student who went overboard in the Stono River on Johns Island in August. 
The Isle of Palms resident was a skilled sailor who was regarded among the local sailing community as a hardworking, kindhearted leader. In the days before his death, he competed in the U.S. Junior Sailing Championships.
On Aug. 11, Chomyn was riding in a powerboat that his friend was operating near Limehouse Landing, according to Capt. Robert McCullough of the DNR. The boat's driver told investigators he had looked back and felt something. When he looked up, Chomyn was gone.
Search crews recovered his body two days later. He had not been wearing a life jacket, McCullough said.
Investigators don't know what caused Chomyn to go overboard.
"We don't know if (the boat) struck anything," McCullough said. "It could've been something as easy as another wake or a wave."
Earlier this summer, the area grieved the death of another young person in Charleston County. Jack Fleischer, 19, drowned after jumping off a dock into Bohicket Creek in July.
Fleischer, of Columbia, was studying youth ministry at Anderson University. He was spending his summer working at Camp St. Christopher on Seabrook Island.
Fleischer was at a fellow camp counselor's Johns Island home July 6 when a group of them decided to jump off a dock. A friend told Charleston County sheriff's deputies that Fleischer was the last to jump in. He tried to do a front flip and hit the water face first, according to an incident report.
He surfaced momentarily but then slipped back under the water. Divers later recovered his body.
The Rev. Nicholas Beasley of St. John's Episcopal Church in Columbia, where Fleischer was a member, said on Facebook that the young man had been spending the summer doing work that he loved: ministry with children.
"The people of St. John's knew Jack's gifts well: his sweetness of spirit, genuine discipleship and obvious gift of love," Beasley wrote.
In Berkeley County, six accidental drownings have been reported so far this year, compared with four in all of 2017, according to the Coroner's Office. Among the victims this summer were Constance Brown, 56, and Benjamin Brown, 20, a Summerville mother and son who died after their jon boat capsized in Lake Moultrie on Aug. 26. A third person survived by clinging to the boat until help arrived.
None of the boaters were wearing life jackets, authorities said.
"Seventy-five to 80 percent of all our fatalities would be funny stories if they had life jackets on," McCullough said. "We advocate so hard for wearing a life jacket."
Rama now regrets not testing the depth of water before diving in. The way she sees it, she narrowly escaped death. But she doesn't plan to drastically change how she enjoys life.
Once Rama is fully recovered, she wants to get back to work and to riding horses. And she plans to go back out on the water. 
"When I do get out in the boat, there's absolutely no way I am going to dive, at least not without assessing the situation first," she said.