In lieu of giving a sweater, South Carolina's state treasurer is urging families with children to consider setting up a college savings account instead.
"A lot of grandparents will say to me: 'We give our tax refund every year to the 529 plans of our grandkids,'" Treasurer Curtis Loftis said Wednesday.
Loftis' office oversees Future Scholar, South Carolina's tax-free college savings plan. Many states offer similar plans, classified by the IRS as "529 plans." South Carolina's plan often ranks among those with the lowest investment fees in the nation.
Here's how it works: Anyone can set up an account and start contributing money, investing in one of several portfolio options. The money in the account may be withdrawn and used for expenses at eligible colleges around the country (not just South Carolina colleges), including two-year or four-year private or public schools.
There is no age limit on who can use the account, so — as Loftis likes to point out — it also makes a good gift for adults planning a return to graduate school.
A 529 account has a minimal effect on eligibility for need-based federal financial aid like Pell grants. Under the law, less than 6 percent of the account's value is factored in to determining expected family contribution for financial-aid application purposes.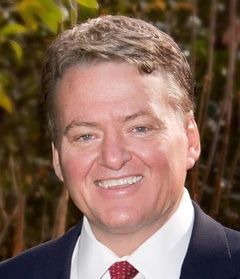 Future Scholar hit a major milestone over the summer, surpassing the $3 billion mark in its 15th year of existence. The Treasurer's Office reported in July that the total number of accounts had risen to more than 134,000, with the average account size at $20,222.
Charleston County had the second-largest number of accounts (15,080) after Greenville County, and Charleston had the largest dollar amount invested in the state ($360.6 million).
Despite that success, Loftis is still pitching the plan hard. The Future Scholar website, futurescholar.com, recently added a "Gifts" button at the top of the homepage.
People may give to an account online, set up an account for themselves and then send out an e-Gift invitations via email. It's a not so subtle way of saying, "Instead of presents, please send college cash."
Many states' 529 plans are available to non-residents, although conditions and terms may vary. One advantage of Future Scholar for South Carolinians is that contributions are tax deductible at the state level.
Some national websites, including savingforcollege.com, compile performance data and release rankings for states' 529 plans.
South Carolina's plan ranked among the top 10 in the nation for investment performance across several categories in 2015, but it has since fallen out of the top 10. The site currently ranks Future Scholar's direct-sold plan 15th in the nation for 10-year performance and eighth for three-year performance.