Alex Murdaugh has entered rehab for substance abuse as questions continue to swirl around his abrupt departure from the powerful law firm his great-grandfather founded in rural Hampton — a firm that has now accused him of misusing money from the practice.
The 53-year-old attorney, whose wife and son were shot to death in June, resigned from the firm Sept. 3 after the law office discovered that Murdaugh had "misappropriated funds in violation of PMPED standards and policies," the firm said in a written statement.
His departure came a day before Murdaugh reported being shot while traveling through rural Hampton County, leaving him with what state investigators described as "a superficial gunshot wound to the head."
He then issued a surprise statement Sept. 6 indicating that he was leaving the family firm and entering rehab to deal with unspecified problems that had grown worse since the unsolved slayings of his son Paul, 22, and wife Maggie, 52.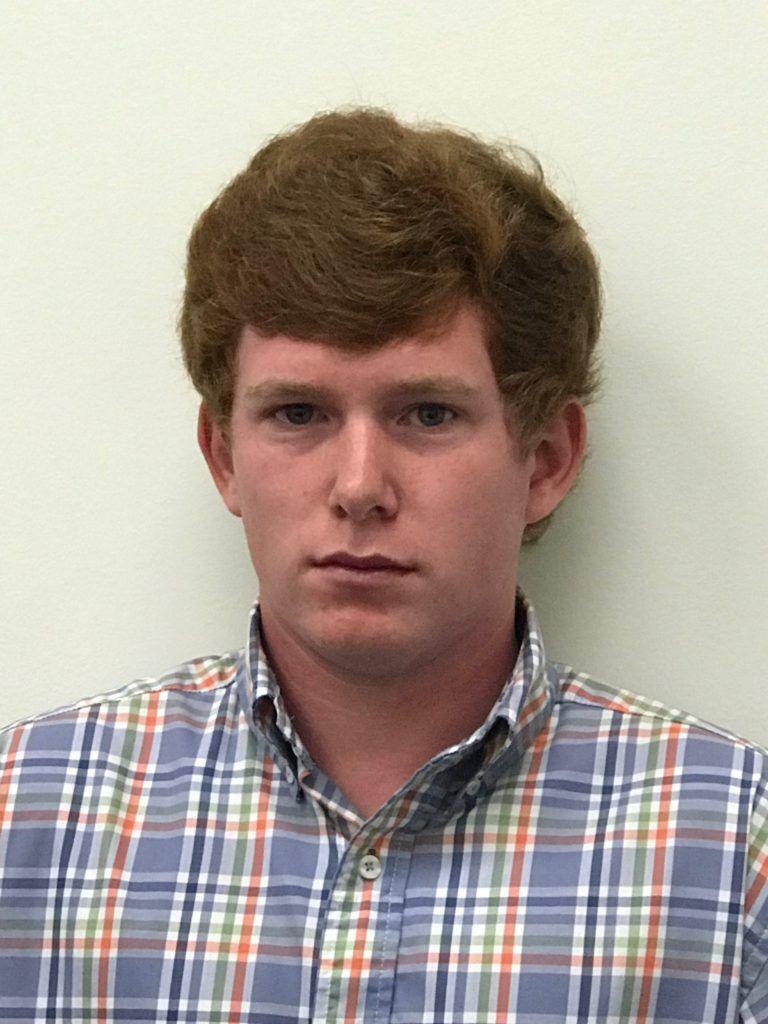 The law firm countered with a statement of its own, first reported late Sept. 6 in The New York Times. Peters, Murdaugh, Parker, Eltzroth, Detrick indicated that it had contacted a forensic accounting firm and notified law enforcement and the South Carolina Bar. The Times quoted an unidentified firm member as saying the amount of missing money totaled in the millions of dollars.
"This is disappointing news for all of us," the firm's statement read. "Rest assured that our firm will deal with this in a straightforward manner. There's no place in our firm for such behavior."
Citing ongoing investigations and client confidentiality, PMPED officials declined to comment further. The firm's website remained offline on Sept. 7, replaced by a white screen with the message: "This website is temporarily unavailable."
The State Law Enforcement Division, which is investigating the weekend shooting and the Murdaugh killings in June, had no comment on the firm's allegations against Alex Murdaugh. 
A spokeswoman for the state Bar could not be reached for comment about the firm's report.
Attorneys in South Carolina are investigated and sanctioned by the state's court system. The Commission on Lawyer Conduct will not confirm or deny whether it has opened a case, a spokeswoman for the court system said.
The state's rules for attorneys require safeguards for the funds they're entrusted with. Client accounts can't be accessed by debit card, for instance, and checks can't be made out to cash. Records of payments and withdrawals have to be kept for at least six years.
The commission received more than 1,200 complaints against lawyers between July 2020 and June 2021; of them, fewer than 6 percent involved allegations of attorneys misusing accounts they were entrusted with.
Seeking treatment
Murdaugh's attorney, Jim Griffin of the Griffin Davis firm in Columbia, confirmed Sept. 7 that his client resigned after being accused of diverting lawyer fees from the firm, but Murdaugh has admitted no guilt. The allegations caused him to confront substance abuse issues that have spanned "many years," said Griffin, who declined to identify the substance in question.
Amanda Loveday, a family spokeswoman, also confirmed that Murdaugh had entered rehab for substance abuse issues. Like Griffin, she declined to say where he is being treated.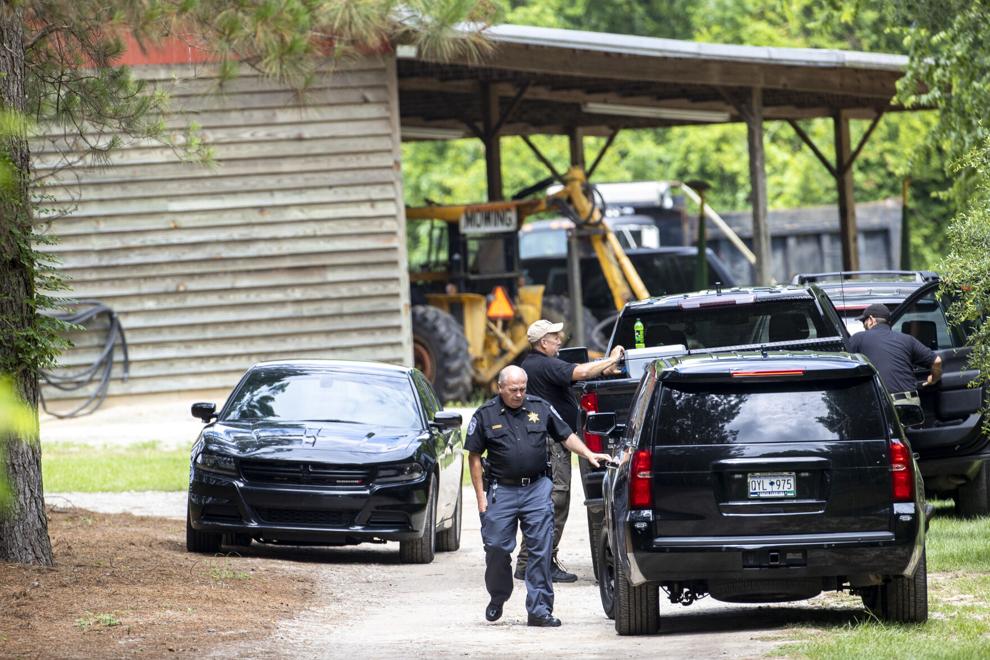 In a written statement on Sept. 6, Murdaugh said his problems had grown worse since his wife and son were slain June 7 at the family's hunting lodge along the Hampton and Colleton county lines.
"The murders of my wife and son have caused an incredibly difficult time in my life," Murdaugh stated. "I have made a lot of decisions that I truly regret. I'm resigning from my law firm and entering rehab after a long battle that has been exacerbated by these murders.
"I am immensely sorry to everyone I've hurt including my family, friends and colleagues," he said. "I ask for prayers as I rehabilitate myself and my relationships."
Murdaugh did not elaborate on the decisions he referred to in his statement. He reportedly left for rehab after leaving the Savannah hospital where he had been receiving care after the shooting.
Griffin reiterated Sept. 7 that shots were fired at Murdaugh while he was inspecting a flat tire on his late wife's Mercedes Benz. The tire appeared to have been slashed, Griffin said.
A truck passed Murdaugh on the road and circled back as he was assessing the vehicle, Griffin said. Someone in the vehicle asked if he was having car trouble, Griffin said, and Murdaugh explained that he had a flat tire. Then Murdaugh heard a gunshot and realized he had been shot in the head, Griffin said.
Murdaugh reported the shooting in a 1:30 p.m. call that day to Hampton County Central Dispatch, indicating that he had been wounded on Old Salkehatchie Road near Varnville, according to SLED. He was airlifted to a hospital in Savannah, where doctors determined he had a skull fracture and was hemorrhaging blood, Griffin said. 
Griffin said there were entry and exit wounds from the bullet, and he described the injury as significant. He said he suspects the incident was a set-up, and that the gunman slashed Murdaugh's tire and then followed the lawyer until he pulled over.
"He's very lucky to be alive," Griffin said. 
The Post and Courier requested a report on the incident from the Hampton County Sheriff's Office, but officials said Sept. 7 that the document would not be ready for another two days. 
No arrests have been made in that shooting, and neither SLED nor the Sheriff's Office have released any descriptions of suspects or the vehicle from which the shots reportedly emanated. 
Murdaugh met with SLED agents and a sketch artist after his release from the hospital on Sept. 6 to produce composites of the gunman and truck from the shooting, Griffin said. So far, no drawings have been released to the public. Griffin said neither Murdaugh nor SLED were satisfied with the accuracy of the sketch of the gunman. 
SLED spokesman Tommy Crosby would not say if agents met with Murdaugh, and he said the agency had no information to release about the vehicle or its driver.
Severing ties
The ongoing saga of wealth, power and bloodshed surrounding the Murdaughs has drawn international attention to this rural corner of South Carolina's Lowcountry, where the family has long held sway.
Three generations of Murdaughs have served as the region's top prosecutor, an office they collectively held for more than eight decades. Alex Murdaugh previously worked part time for the 14th Circuit Solicitor's Office, which was once run by his father, grandfather and great-grandfather.
Those ties are now being severed. The solicitor's office is drafting a letter to Murdaugh notifying him that he's no longer authorized to prosecute cases, according to the office's chief of staff, Jeff Kidd. Murdaugh hasn't handled a case for the office since 2019.
Kidd said Murdaugh was not paid for his work with the office and mostly worked on cases with his father, former solicitor Randolph Murdaugh, who stayed on as a part-time employee after leaving office. The solicitor's office only has records of two or three cases handled by Alex Murdaugh alone, Kidd said.
Kidd declined to comment on the impetus for the letter, which is expected to be finalized this week.
The courts also created a pathway for the Murdaughs to accumulate considerable wealth: The family's century-old legal practice has extracted such large payouts from its litigation that the Hampton County courthouse has a national reputation as a hostile venue for big corporations. Alex Murdaugh has worked as a personal injury lawyer with the firm.
The family owns more than 1,700 acres of woodlands and swamps in Colleton and Hampton counties — an expanse the size of downtown Charleston. It includes the hunting lodge, called Moselle, where the double homicide took place.
Alex Murdaugh called 911 the night of June 7 after he reportedly found his wife and son dead from multiple gunshot wounds near a kennel outside the family's residence at 4147 Moselle Road.
No one has been arrested in the double homicide, despite the Murdaugh family offering a $100,000 reward for information that leads to an arrest in the case.
It remained unclear Sept. 6 whether Alex Murdaugh's shooting was related to the killings.
At the time of the June shootings, Paul Murdaugh was awaiting trial on charges stemming from a 2019 boat crash that killed 19-year-old Mallory Beach, a passenger in the boat. He faced one count of boating under the influence causing death and two counts of boating under the influence causing great bodily injury.
Alex Murdaugh's finances started to come under scrutiny after the crash. An attorney for Beach's family, which sued Alex Murdaugh and other family members, sent formal requests for his financial records, including his tax returns and a list of his assets.
Mark Tinsley, who is representing the Beach family, said making such requests was standard practice in civil litigation. His probing Murdaugh's finances wasn't based on suspicion that something was amiss, he said.
Still, Tinsley never received the records he asked for. Murdaugh's lawyers rejected the requests, saying in October 2020 that information about his finances was irrelevant to the case.
The dispute was scheduled to be heard by a judge in June, but Paul and Maggie Murdaugh were slain a few days before the hearing. It has not yet been rescheduled.
Stephen Hobbs contributed to this report from Charleston and Andy Shain contributed from Columbia.