Air Force veteran Chuck Smiley has a mentor helping guide him through his next venture.
His daughter Catherine.
Catherine Smiley is the chief operating officer at Rescuing Leftover Cuisine, a New York City-based nonprofit that redistributes leftover food to feed those struggling with food insecurity.
After finishing an eight-year career at Boeing that was preceded by 32 years of service, Smiley decided he would bring the vision of Rescuing Leftover Cuisine to Charleston, where approximately 600,000 tons of food waste are produced each year.
Cuisine Rescue was established as a nonprofit in March. Its first cuisine rescue took place April 9. 
"She's my business mentor. That's where we kind of got the idea from," Smiley said. "We thought we'd try it here in Charleston."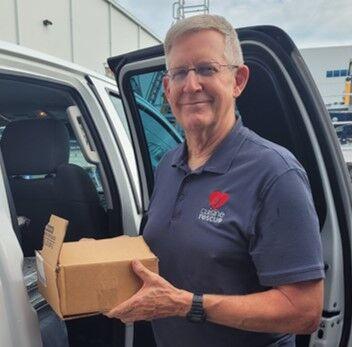 New York City is one of many metropolises making a push to decrease the amount of food ending up in landfills.
California and New Jersey have laws that aim to limit food waste, and Vermont in 2020 banned the disposal of food waste in the trash or landfills.
Overseas, France in 2016 banned grocery stores from throwing away unsold food that could be given away, while Spain has made tackling food waste a priority with new legislation.
Elsewhere in the for-profit space, Bloomberg reports that tech startups across Asia are turning food earmarked for the landfill into discounted meals that can be purchased through mobile phone apps.
Cuisine Rescue could provide Charleston with an example of how to effectively utilize leftovers.
At each rescue, Smiley and a network of volunteers gather leftover prepared food from restaurants and caterers and deliver it to local nonprofit kitchens and shelters.
The nonprofit's 22nd "rescue" took place Aug. 9 when volunteers brought leftover food from the Charleston RiverDogs' Segra Club to Star Gospel Mission in just 12 minutes, well under the nonprofit's guarantee of getting the food from door to door in one hour or less.
Food safety is the reason for the swift deliveries. From pickup to drop-off, food must remain below the temperature "danger zone" of 41 degrees.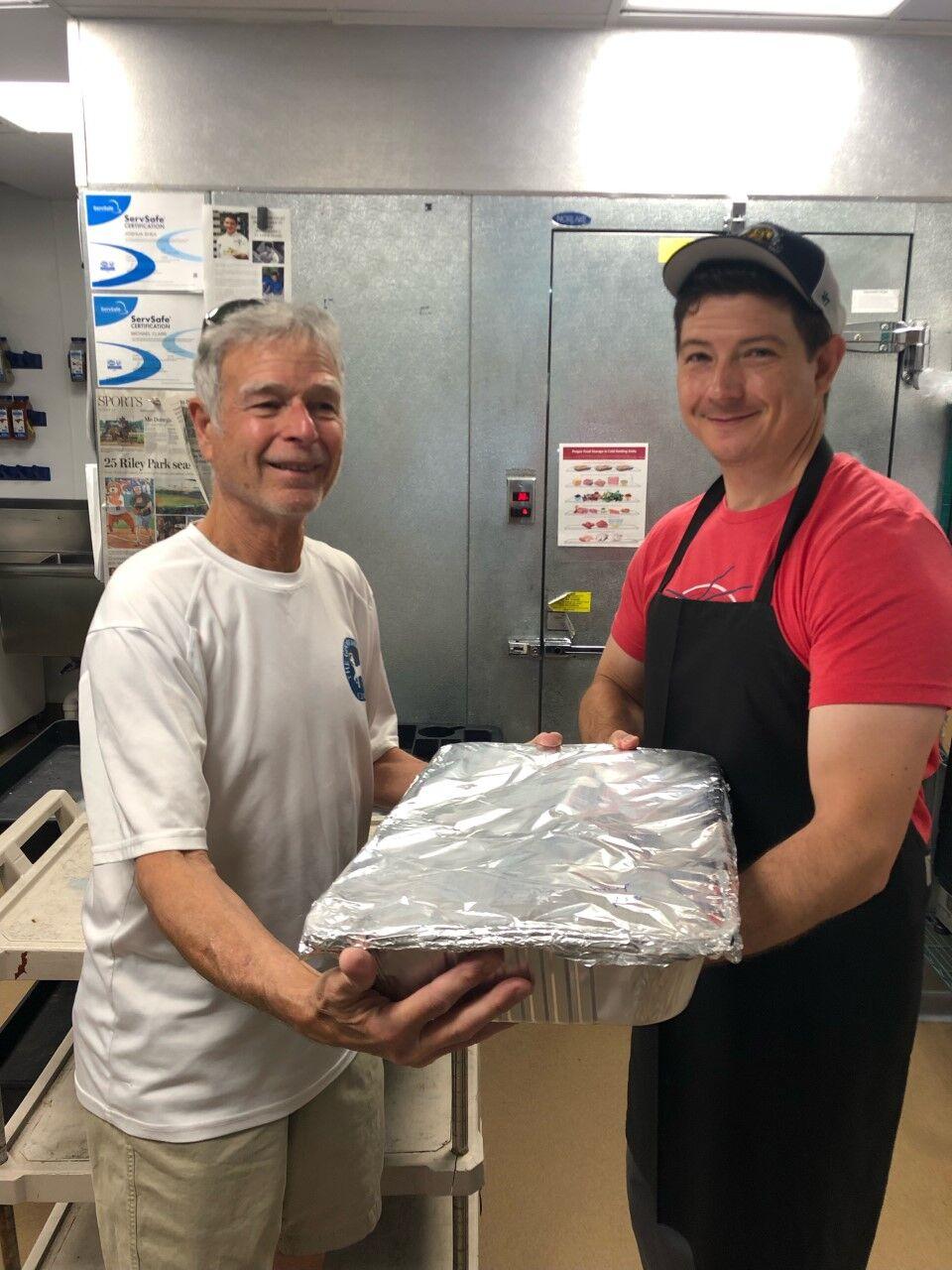 Ready-to-eat food made in a kitchen can be stored for seven days if kept below that temperature and should not be left out of the refrigerator for more than one hour.
To make this possible, RiverDogs vice president of food and beverage Josh Shea simply stored the food in an on-site cooler overnight. Smiley and his team then choreographed the pickup in advance so there was no delay.
"They have been very flexible and awesome to partner with," Shea said. "I would recommend (for) anyone looking to make a difference with some extra food."
If it sounds like there are a lot of moving parts, it's actually quite simple, Smiley said. And Rescuing Leftover Cuisine has provided proof of concept — the nonprofit has rescued more than 8 million pounds of food and provided nearly 7 million meals to those in need.
"The logistics are simple," Smiley said. "We pick it up and we deliver it within the hour. That's our promise."
While the deliveries themselves have been smooth sailing, finding food donors has not. Some restaurants and caterers have said they don't have enough leftover food to warrant a pickup (Cuisine Rescue does not have a minimum requirement.), while others are worried about the lack of control they have over their food once it exits the event or building.
For those concerned about liability, Smiley points to the federal and state "Good Samaritan" laws that provide legal protections to food donors.
"It makes them feel a lot more comfortable that they're doing the right thing and that they're protected for doing the right thing," Smiley said.
The RiverDogs were Cuisine Rescue's first donor and have been a big supporter since, contributing 91 pounds of leftover food over the course of 11 rescues. Every RiverDogs' donation has gone to Star  Gospel Mission, where a resident chef uses the food to feed men facing homelessness.
Cuisine Rescue receives regular donations from Blondies Bagels & Cafe on Daniel Island, and the nonprofit has also rescued from two catered events. The PINK House Neighborhood Resource Center and Neighbors Together are among the beneficiaries from these rescues.
The movement to limit food waste and utilize leftovers is upon us, and Cuisine Rescue wants to help Charleston restaurants and caterers get started. While the nonprofit's footprint is still quite small, Smiley believes it could make a big impact.
"I think what will give us success is just momentum," he said. "Once it kicks in, I think it's going to kick in in a big way."
For this to happen, Cuisine Rescue needs more donors. 
Those interested in becoming Cuisine Rescue donors or volunteering for the organization can visit cuisinerescue.org.