Amid the solar eclipse's hype, which will bring millions of visitors to dozens of events happening across the state this month, here's one thing you probably haven't prepared for: a supernatural encounter.
Luckily, several government agencies have been ahead of the game, already highlighting on social media the possibility of paranormal activity as the sky goes dark mid-afternoon on Aug. 21.
And with the Carolinas' history of "Lizard Man" and "Bigfoot" sightings, residents should be aware of the possibilities. 
At least the South Carolina Emergency Management Division thinks so. 
The agency tweeted a graphic Wednesday, "regarding possible paranormal activity" occurring during the solar eclipse.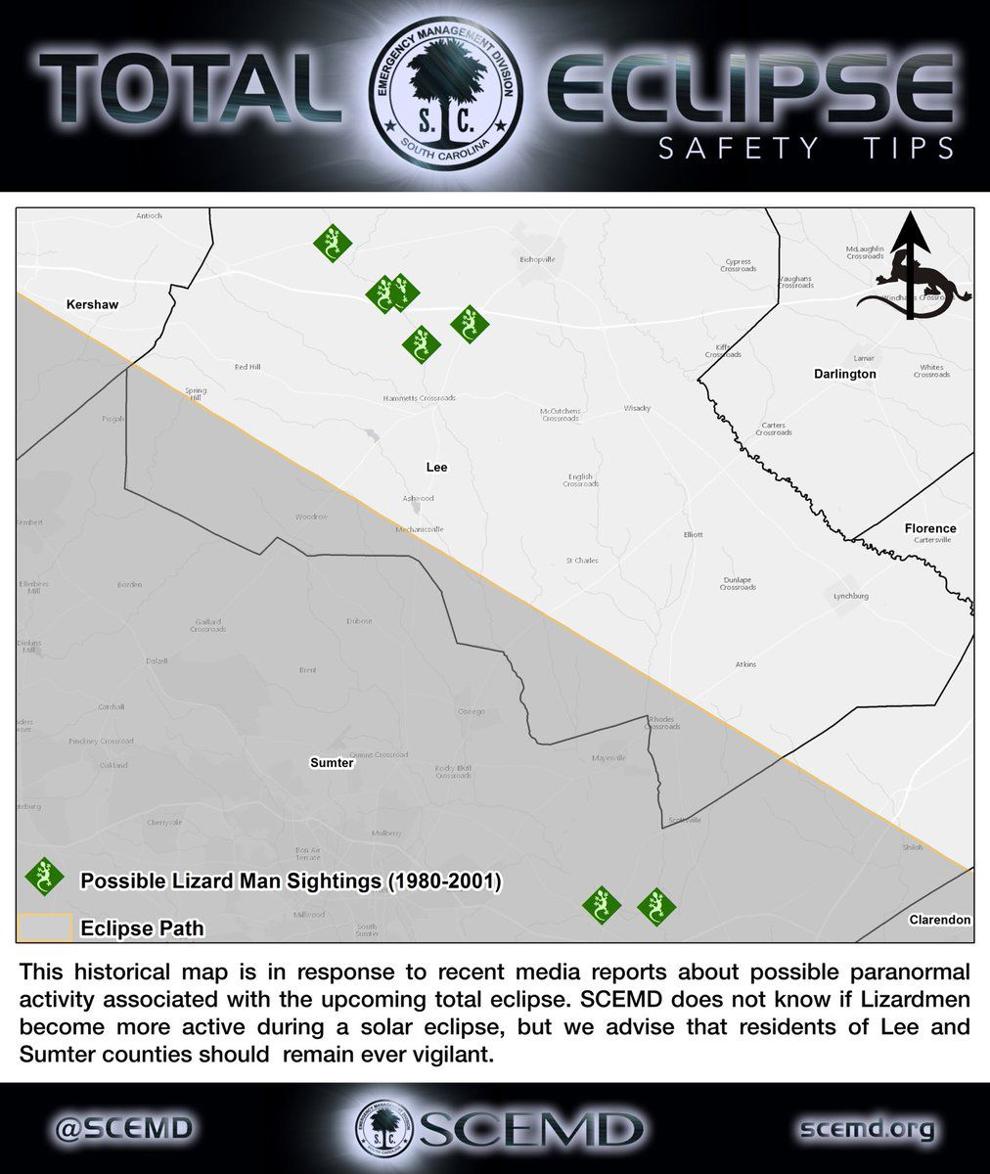 "SCEMD does not know if Lizardmen become more active during a solar eclipse," the agency explains. "But we advise that residents of Lee and Sumter counties should remain ever vigilant."
The "Lizard Man" was first spotted in 1988 by Christopher Davis, a then 17-year-old Lee County resident, according to previous Post and Courier reports.
Davis was driving around 2 a.m. one summer morning, when he got a flat tire near Scape Ore Swamp. After he finished changing it, he claimed a "red-eyed devil" appeared about 30-yards away. Davis was able to get into his car and drive as the alleged creature jumped on the roof. He threw the thing off, but said that it was able to keep up with the car at speeds up to 40 mph.
Davis's story gathered international attention and reported "Lizard Man" sightings continued up to as recently as 2015, according to a story by The State newspaper. Even two police officers said they were convinced "something is out there" after having an alleged encounter about a month after Davis's experience. 
NASA may not be fully in the loop on South Carolina's "Lizard Man," but their Scientific Visualization Center did publish "Sunsquatch," a graphic showing exactly where one could potentially see the eclipse and "bigfoot" at the same time.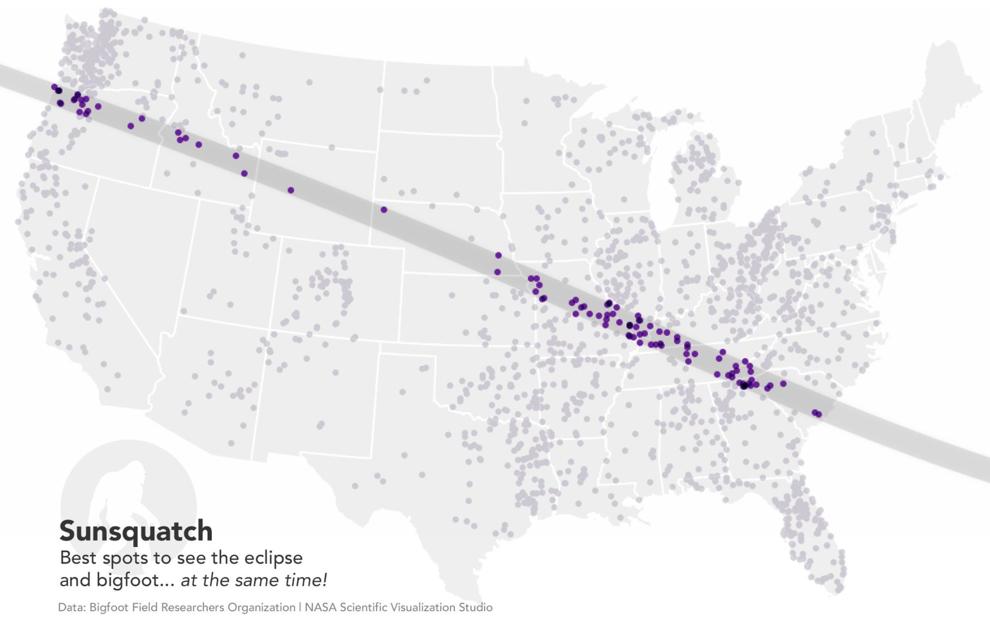 With several overlaps occurring in the Upstate, it's no surprise that the Greenville Police Department warned "If you see Bigfoot, please do not shoot" in a Facebook post Wednesday night that linked to a 2015 video of an alleged "bigfoot" running through the field of a neighboring town.  
What's the conclusion from all of this? It appears none of these creatures have ever caused physical harm to a person, so don't fear venturing outdoors during the eclipse. (Though you should follow these safety tips Lizard Man or no Lizard Man.)
So our advice is simply, as SCEMD puts it: "if you see something, say something."