In the latest call to action after a confrontation between a teenage peddler and a Charleston police officer, advocates on Thursday called on the city to end an ordinance requiring youths to obtain permits to sell palmetto roses downtown.
The episode already reignited conversation in the community about how to improve the Palmetto Artisan Program, and it prompted Mayor John Tecklenburg last week to push for the creation of a task force that will discuss the effort's future.
Selling the roses woven from palmetto fronds has long been a way for Charleston teenagers to earn some money, but the practice has posed safety issues and concerns among other entrepreneurs over the years.
Under the ordinance, palmetto rose sellers must complete the training program to get a permit. People who finish the free week-long business course must wear a city-issued shirt during business hours and display their certification badges while selling the roses.
But the ordinance restricts the sellers from peddling their products in popular downtown areas, including the Charleston City Market, South of Broad, King Street and Marion Square. For the most part, the certified sellers are expected to do business from designated kiosks throughout downtown.
On Thursday, local activists from several groups, including the National Action Network and the Community Resource Center in Summerville, called on officials to do away with the ordinance that supports the program.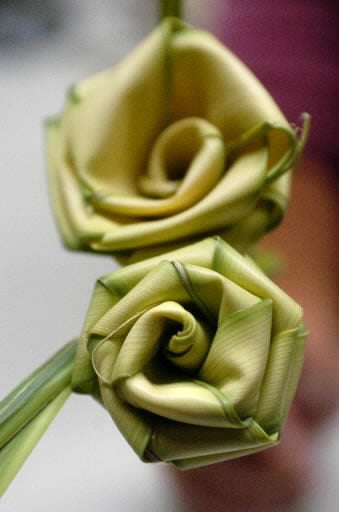 Their announcement came two days before a rally planned for 4 p.m. Saturday near the U.S. Customhouse on East Bay Street, where people are expected to speak out against the ordinance.
"We're not talking about modifying the ordinance at all," said Louis Smith, president of the Community Resource Center. "We're talking about completely getting rid of it."
However, city attorney Susan Herdina said that while she sees merit in reviewing the program to determine how it can be modified, nixing it altogether would be detrimental to the sellers.
"As a general matter, nobody can engage in peddling in the city without first obtaining a permit," Herdina said in an interview. "The reality is, if we rescind the ordinance, the selling of the palmetto roses would be illegal on our streets, and nobody wants that. ... I think the ordinance serves a good purpose. Can it be improved on? Sure."
Police had seen the teenager for weeks peddling roses near the Charleston City Market before July 2, when the officer tried to explain that the boy needed a permit, officials have said.
But the 16-year-old tried to run away. During a struggle, the two fell. A passerby pulled the teenager off the policeman, authorities said.
The teen was arrested on a misdemeanor charge of resisting arrest and was found to be in violation of the ordinance, police said. He was held in a juvenile detention center for about a day.