When Keyonia Royal drives on Dorchester Road in North Charleston, she often looks to one side of the street and thinks about how her mother had been fatally shot there.
Royal, 37, shifts her head to the other side, and that's where the same thing happened to her little brother in 2017. The feeling of losing two loved ones to gun violence, she said, is "unreal," but she knows dozens of others in North Charleston have also experienced tragedies.
"It's always so much bad violence, and it really hits close to home," she said. "I hate to hear about other families going through what I went through."
But many have.
The two losses in Royal's family came amid North Charleston's most sustained violence ever. In the past five years, 127 people have been slain, according to The Post and Courier's homicide database. On average, someone there was shot, stabbed or beaten to death every two weeks.
Though the city makes up only 14 percent of the tri-county area's population, it accounted for 37 percent of the region's homicides during that span.
With 35 slayings, last year was the deadliest in history for North Charleston, edging out 2016 by three. The staggering toll has prompted city leaders to consider a return to the frequent police stops they credit with driving down violence in past years. But that has worried critics who said the approach alienated residents of minority, high-crime neighborhoods.
The traffic stops had waned during Chief Eddie Driggers' tenure at the North Charleston Police Department and nosedived after an officer fatally shot Walter Scott in 2015. Mayor Keith Summey said it would be up to community members to decide the next step for policing in South Carolina's third-largest city. A revival of the old approach would be a good idea, he said.
"I honestly think that's going to be dependent on the community acknowledging that we need to do that," he said. "The individuals in the community, they're too busy to complain, but they haven't been too busy to come up with solutions. We had a solution. We cut the murder rate down to less than 10 one year, but it was because of aggressive policing."
Though many tri-county police agencies reported fewer killings in 2017, North Charleston's deadly violence drove the area to post its third straight year of more than 70 homicides. The 73 slayings were shy of a high mark of 79 in 2015 and 77 in 2016.
The Post and Courier has tracked homicides in Berkeley, Charleston and Dorchester counties since 2001. An analysis of the newspaper's database showed:
With 296 killings, the past four years have made up the Lowcountry's deadliest stretch ever. A previous period of heightened violence, from 2005 to 2008, saw 240 slayings.
Guns were used in 60 of the 73 cases in 2017.
Black people made up 51 of those victims.
The portion of killings going unsolved by the year's end has risen. In 2017, 20 cases had not prompted an arrest. That unsolved rate of 27 percent compares with 25 percent in 2016 and 18 percent in 2015.
North Charleston police are handling half of those unsolved cases.
To help thwart the violence in the first place, they seized more than 700 illegally possessed firearms last year — a record, they said.
The pace of killings has remained steady, though, and frustration over how best to combat the problem has lingered.
Similar dilemmas have unfolded in other American cities beset with criticism over alleged police abuses. Baltimore has seen three straight years of more than 300 homicides as officers have reportedly backed off enforcement efforts in the wake of Freddie Gray's police-involved death that sparked rioting.
Ed Bryant, who leads the North Charleston NAACP, said he isn't convinced that more traffic stops correlates with fewer homicides. One thing surely did result from the stops, he said: a negative perception of the police among many black residents.
"Doing things over and over and expecting a different result is the definition of insanity," Bryant said. "Now you're going to resort back to the same thing and expect a different result? That's insanity. ... If they're going to go back there, they're asking for more trouble."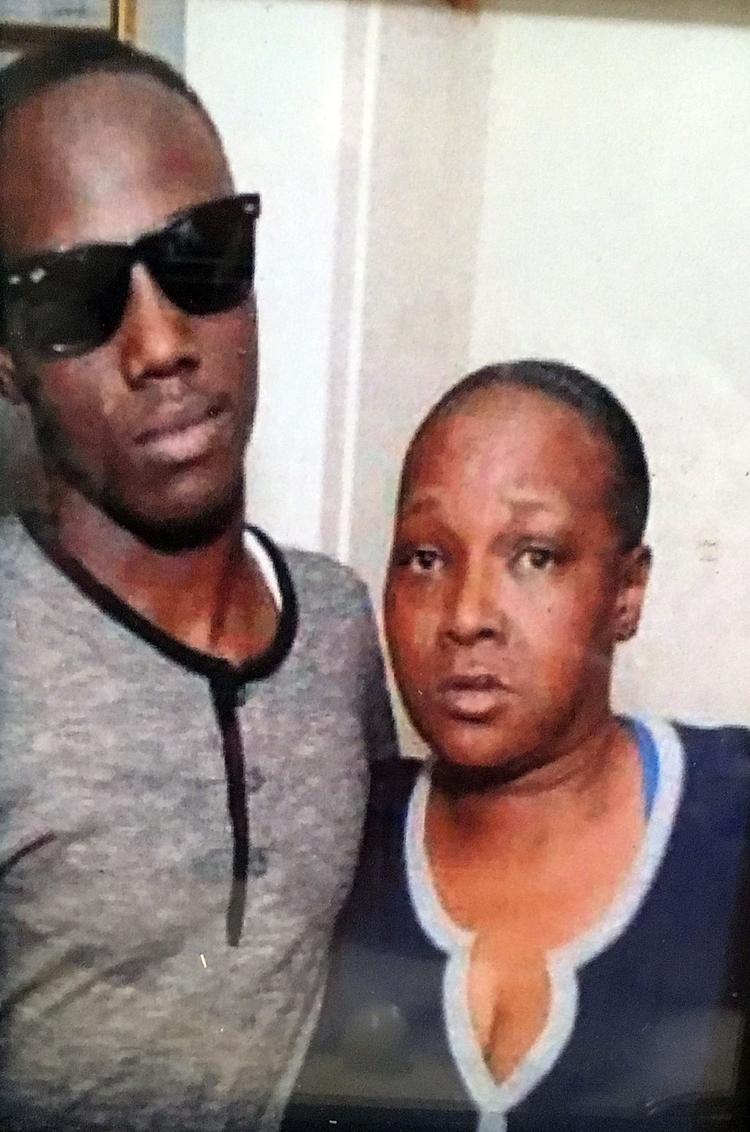 'Disrespect for life'
Royal's mother, 52-year-old Janet, died on New Year's Day 2014 when someone fired bullets into her Niagara Street home — the result of a feud she had no part in.
Each January since then, Royal and her family have laid flowers at her mother's grave. They remembered her as a beloved groundskeeper at the Charleston City Market and a giving woman who held back-to-school celebrations each year and made collard greens every Sunday.
This New Year's Day, they also took flowers for Royal's younger brother: 25-year-old Thelmont, who had often visited his mother's burial site before he, too, was gunned down. Police said a man confronted him in March about a dispute and shot him as he tried to run away on Bonds Avenue.
The restaurant worker had four young children.
"One son was very close to my mother," Keyonia Royal said. "He still talks about her, and for him to go through that again, it was really horrible."
With such killings, North Charleston has re-emerged on lists of dangerous American cities. It garnered a similar notoriety after 2006 and 2007, when the tri-county area as a whole saw an uptick, recording 77 and 73 slayings.
Then-Police Chief Jon Zumalt pushed officers to make more stops in neighborhoods where crime was prevalent, and in 2011, the city saw only five homicides.
The frequent stops persisted through 2014, when North Charleston officers issued nearly 26,000 warning citations — a gauge of police activity that is tracked by the state Department of Public Safety. In 2015, when a video captured officer Michael Slager fatally shooting Walter Scott, that number fell to 15,000. It plummeted to 9,000 in 2016 before ticking up last year to more than 9,000 through November; no data was available for December.
Even as the incessant stops fell out of favor, the mayor never denounced the tactic. In a recent interview, he defended it. The police did not respond to two requests by phone and email for comment.
'Find another way'
City Councilman Ron Brinson suggested that a new approach to traffic stops could be customized based on what members of each neighborhood want.
"Do we need to go back to how it was done before? I don't know," he said. "Surely, I think there is a middle ground."
Shaundra Scott, executive director of the American Civil Liberties Union of South Carolina, said statistical data and personal accounts show that people were being stopped unfairly under the old initiative.
"Perhaps there could be a meeting of the minds," she said. "But saying we need to go back to those tactics that hurt people is very concerning."
James Johnson, South Carolina president of the National Action Network, said he would fight such a shift "tooth and nail."
It wasn't just aggressive policing that might have tempered crime in past years, he said. He also noticed a greater effort then to discourage retaliation after homicides.
"We can ... find another way," he said. "Throwing that wide net out there and seeing who he can catch in it, that will not work."
While the solution to the problem may be hard to come by, the effect of it is a reality for surviving families in North Charleston.
Keyonia Royal has found a way to cope with the loss of her brother and mother.
"What happened to him, what happened to her, you just have to forgive those people" who killed them, she said. "I'll never get over it, but as the years go by, you just learn to kind of deal with it."