Three weeks after protesters shut down a Charleston County School Board meeting, the board set new rules of decorum to prevent future disturbances.
Meanwhile, behind the scenes, some activists say they have been working with district officials to improve education for minority students — the issue that triggered their protest in the first place. 
The March 18 protest action included several interrelated groups. Longtime activist James Johnson and the National Action Network were decrying the district's failure to educate many of its black and minority students; former school board candidate Louis Smith wanted the district to set up after-school help centers for students in struggling North Charleston schools; and families from the all-boys Prestige Preparatory Academy were alleging unfair treatment of their majority-black charter school.
In a special meeting Monday, the school board passed a set of rules to address behavior during public board meetings.
The policy prohibits signs and placards, which people previously brought to meetings to protest things like the construction of a James Island school bus lot, the closure of Lincoln Middle-High School, and shuffling principals between schools, among other issues.
The policy also requires that anyone attending a school board meeting refrain from the following:
"Irrelevant, repetitive, overly long comments, or comments of a personally attacking nature."
"Use of profane, abusive or obscene language or fighting words."
"Conduct that disrupts or impedes the orderly conduct of a meeting."
"Conduct that creates or has the potential of creating, provoking or participating in any type of disturbance involving physical contact."
"This policy is intended to preserve the civility and decorum necessary to meet these goals. It sets forth the expectation of respect and courtesy to be displayed when interacting with the Board of Trustees," the policy states.
The school board adopted the policy in a 5-2 vote, with Joyce Green absent during the vote. Board members Kevin Hollinshead and the Rev. Chris Collins, who stayed to listen to the protesters after the board meeting shutdown last month, cast the dissenting votes.
The policy passed with little discussion. Collins voiced his opposition to the board suspending its usual rules, which would have required two readings before a new policy is adopted.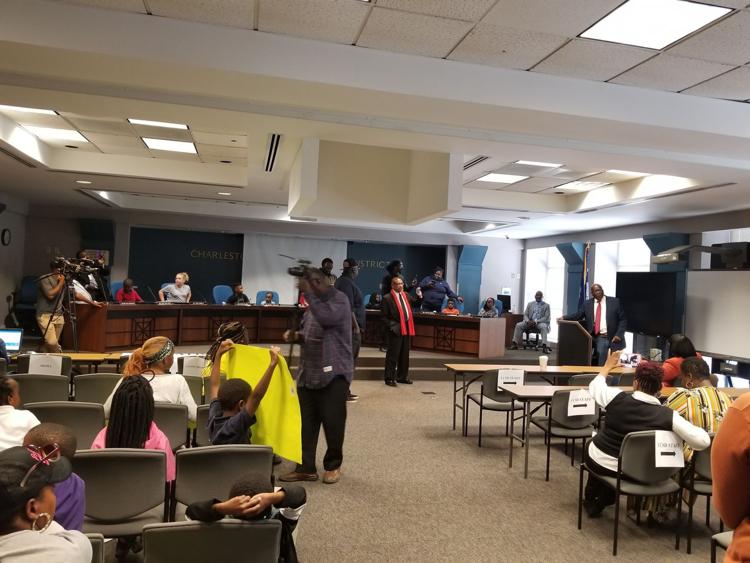 Filing a complaint
After March 18, the National Action Network said it would file a complaint with the U.S. Department of Justice about the district's service to black families, aiming to trigger a federal investigation.
The group said it would file that by March 29. Reached Monday, Johnson said the group has not filed it so far but will later this week. 
Johnson also said his group has called off further protest actions for now, but he said he would not be deterred by any district policy if he decides to protest again.
"They're not going to deprive me of my First Amendment rights. I don't give a durn what the policy says," Johnson said. "I'll go to jail. I was raised in the civil rights era. I was 13 years old when Dr. King died. ... They can stick that in their pipes and smoke it."
The new policy states that the chairman or presiding officer of a school board meeting can ask attendees to refrain from disruptive conduct and give them a warning.
"Individuals who refuse to refrain from disruptive behavior after being warned will be asked to leave the meeting and may be escorted out," the policy states.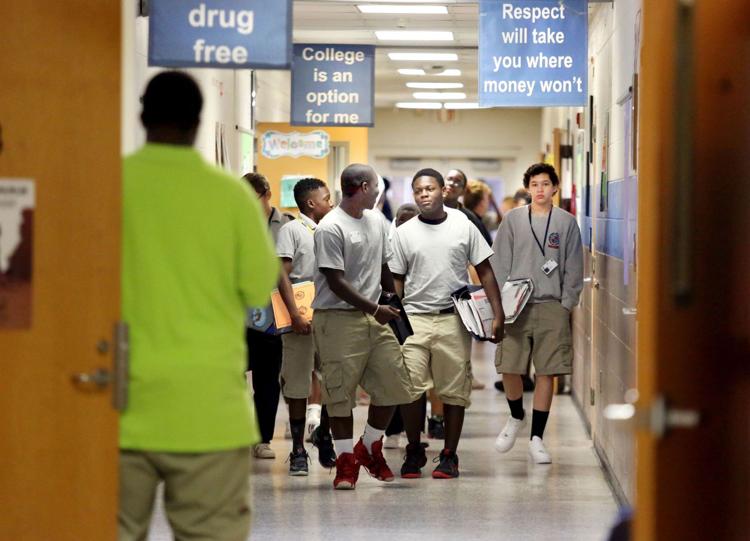 Behind the scenes
At least one of the activists involved in the March 18 protest says he is making inroads with the district.
Smith, who previously ran for a North Charleston school board seat, said he and several church leaders from North Charleston met with Superintendent Gerrita Postlewait last week. According to Smith, the district supported the idea of a church on Rivers Avenue, Life Changers Covenant Ministries, opening an after-school resource center for students at Morningside Middle.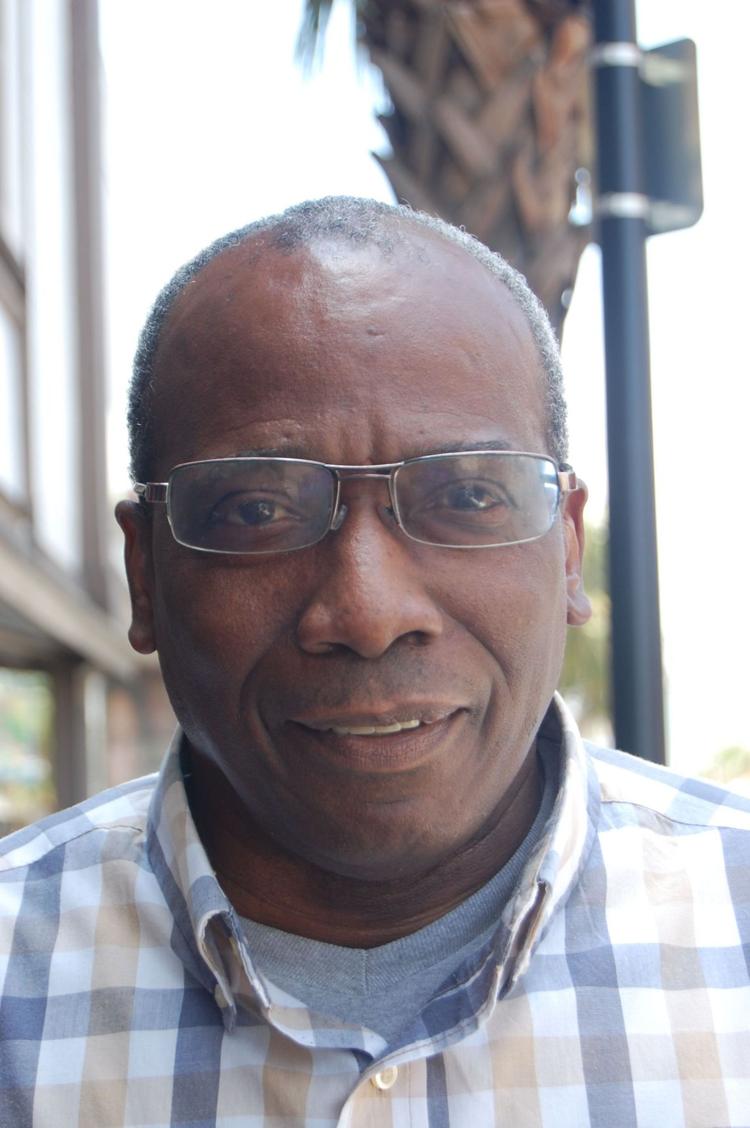 Smith said the partnership remains in the early phases and still needs funding. But, according to Smith, the church would open up its doors to students, provide computers for them to do homework and bring in tutors.
"This is a starting point of us telling everyone that its our problem, from the parents all the way up to the school district," Smith said. "It's for us to work out this problem."
In an email Monday, Postlewait confirmed she had met with some people who participated in the March 18 demonstration and described the meeting as "very civil and very productive."
"We have said for months that we are willing to listen to anyone who is willing to take a constructive approach to improving the educational opportunities for our students," Postlewait said. "I think our meeting last week established a better understanding and an increased willingness to work together toward common goals."
"We can accomplish so much more for our students if we are committed to pulling in the same direction," she added.
Morningside is one of the nine majority-black, high-poverty schools in Charleston County that the S.C. Department of Education has identified for its Comprehensive Support and Intervention program in December. The department aims to provide support and, if necessary, intervention to turn around some of the worst-performing schools in the state over the course of three years.
On the third and final front of the March protest actions, Prestige Preparatory Academy remains in a precarious situation. The district has threatened to revoke its charter due to low enrollment, financial issues and a lack of academic growth in the school's short history.
Prestige's supporters continued to plead with the board Monday to keep their school open. School founder and principal Joyce Coleman gave an impassioned speech claiming that the district had not given her school an adequate facility or a chance to participate in this year's school choice fairs.
"I ask that you board members, at the very least, will you receive a phone call from me?" Coleman said.