For the first time since four bullets tore into his body, Mike Cooke awoke in a hospital bed and looked to his wife.
"Bryan?" Cooke, 64, asked her that Sunday morning in February.
He was wondering about their son, a 41-year-old with a wide smile whose unassuming, endearing demeanor attracted scores of friends. 
But Cooke already knew his son's fate. Two days earlier, he had uttered it to a 911 dispatcher between jagged breaths.
There had been a robbery attempt on Matipan Avenue near North Charleston, where he and Bryan Cooke were working on a home, one of several they had helped fix up for families in need. A man shot them and ran, the elder Cooke reported.
"OK, sir," the dispatcher said. "Is your son still there with you?"
"He's," Mike Cooke started, "he's dead. Please help."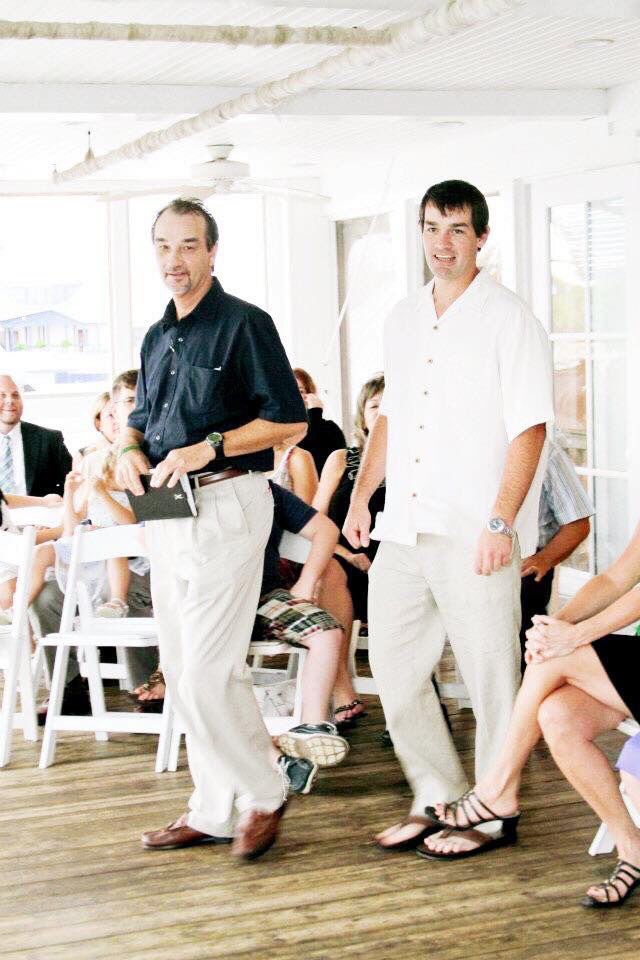 Later, in the hospital, the elder Cooke's wife, Lynda, confirmed what he already knew. Like the rest of his family, he had hoped that maybe it wasn't real.
The Cookes looked toward healing in the following days and weeks, beginning therapy to maneuver their delicate dance with grief. After this unexpected and traumatic loss, they sometimes find themselves teetering between composure and sobbing uncontrollably.
Mike Cooke, a Mount Pleasant pastor, is familiar with sorrow. He has walked alongside others during times of despair. And having grieved the shooting death of Lynda Cooke's brother a few years ago, the Cookes say their perspective is shaped by an understanding of brokenness.
Amid tragedy, they're buoyed by an unwavering faith in God. They are working to forgive the two young men charged in their son's homicide. This is the only way forward, Mike Cooke said. 
"If you cannot find hope, then you remain inside of that tragedy, and it imprisons you," he said.
Tragedy, then recovery
That Friday morning started off like most days when the father and son partnered on contract jobs. They made small talk as they rode in the elder Cooke's Jeep to the light blue, four-bedroom home on Matipan Avenue in an unincorporated neighborhood off Cosgrove Avenue.
The new tenants were due to move in the coming Monday. Most of the work was done, and the men figured they'd be in and out in an hour and a half. The elder Cooke asked his wife to wait on him for lunch.
The home was designated for a family in need. Mike Cooke had been helping to refurbish several places like this one for veterans. He found the work rewarding, befriending tenants through prayer and over lunch. Neighbors he met on Matipan Avenue were like all the others he'd previously encountered: welcoming.
Bryan Cooke was a landscaper who led the musical worship portion of Sunday morning services at his family's small church. He started working with his dad several years ago to earn extra money so his wife, Jenna, could stay home with their 5-year-old daughter, Sophia Grace. 
The father and son bonded on the job. Lynda Cooke once caught them throwing their heads back in laughter as they returned to Mount Pleasant, where the two families live a few houses apart.
On Feb. 23, the men were nearly done installing bathroom fixtures inside the home around 11 a.m. when two strangers arrived in the doorway, demanding cash. 
Affidavits charging two 18-year-old men with murder would later allege that one of the suspects pulled out a .40-caliber pistol in an attempt to rob the Cookes. An altercation ensued. Shots rang out. 
Bryan Cooke's body lay lifeless in the neighboring driveway. His wounded father pleaded for help not far away. 
Mike Cooke did not want to discuss details of the shooting for this story. 
Within hours, deputies caught up with Aaron Jordan White of Summerville and Daquintez Jermont Gadsden of North Charleston after they showed up late to Greg Mathis Charter High School. The suspects were sweating, investigators noted.
At home and unaware of the gunfire, Lynda Cooke wondered when her husband and son would be back. Should she call them? No. Leave them alone. They're probably just packing up, she told herself. 
Then her cellphone buzzed. On the line was an employee from Medical University of South Carolina.
There had been an accident, and Mike Cooke needed surgery. Lynda Cooke assumed her husband had been involved in a car crash. But what had happened to her son? The hospital worker couldn't say.
She called her son's wife, Jenna Cooke, for a ride to the hospital. They dropped Sophia Grace off with a relative, and on the way, the girl told her grandmother not to worry. If Daddy and Papa weren't calling back, it was just because they were working, Sophia Grace tried to assure her. 
At the hospital, they learned of Bryan Cooke's death. 
Mike Cooke was hospitalized for 11 days. 
Dozens of visitors poured in, relatives and pastors traveling from near and far. Friends and strangers rallied around the family, contributing more than $111,000 to a GoFundMe account to support Bryan Cooke's wife and daughter and also help with the elder Cooke's rehabilitation. 
When Mike Cooke was feeling well enough, he considered officiating at his son's celebration of life. He wanted to share what he admired most about him: that Bryan Cooke was a simple man who lived without grandiose expectations. People like him don't usually make headlines, his father said, but they're often the foundation of their communities. 
But could Mike Cooke officiate and maintain his composure? Others offered to lead the service. He kept two pastors on standby in case he needed to bow out. 
The morning of the funeral, St. Patrick's Day, the father listened to his son's favorite songs. Bryan Cooke had loved Coldplay, U2 and contemporary Christian artists. Sitting alone in his office, Mike Cooke was sure he had made the right decision.
"I felt his presence," he said.
The father spoke before a crowd of around 450 people at Seacoast Church who knew his son from all walks of life. From Wando High School. From Bryan Cooke's years playing baseball for the College of Charleston. From when he worked at Starbucks. The large turnout didn't surprise his parents; Bryan Cooke seemed to make friends everywhere he went.
"That was the beginning of our healing," Lynda Cooke said. 
Holding on to memories
The Cookes run Life Community Church, which has a nondenominational congregation of about 50 members in Mount Pleasant. Put off by ways in which they think churches can segregate people, they've sought to foster a community where all are welcome. 
Their son was the perfect ambassador. 
"It wasn't something he had to try to do. It was just him," Lynda Cooke said.
As a father, he was playful and affectionate.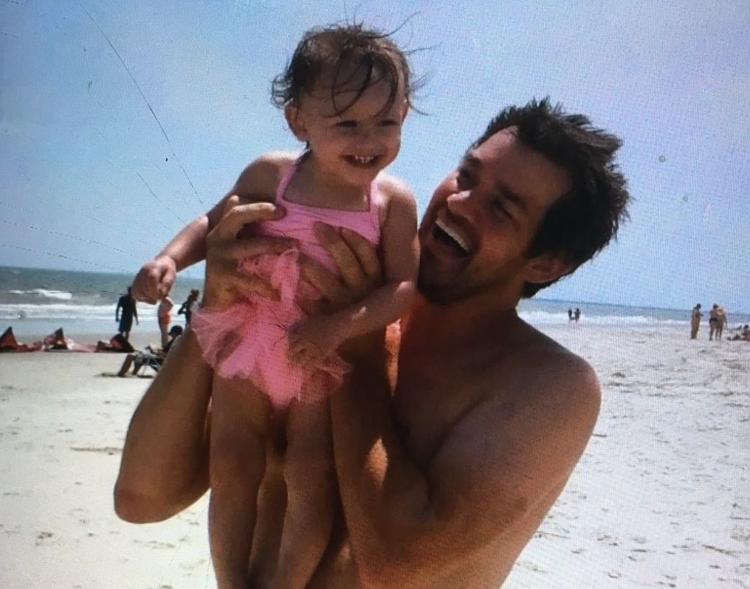 Sophia Grace talks about him every day. Daddy wasn't great at braiding her hair, she recently said to her mother, but he tried his best. She tells people he's in heaven now.
The rest of the family talks about Bryan Cooke all the time, too. 
On his cellphone, Mike Cooke found a voicemail his son had left him in October. He didn't listen to it before his son's death, and he still hasn't. The message — to hear his son call him "Pops" again — is a gift he anticipates opening.
Lynda Cooke also saved a voicemail from her son. She plays it over and over, memorizing his laughter. She prefers to hear his voice when she can slip out alone to the dock behind their home. 
The Matipan Avenue residence the Cookes were working on is now home to Alecia Wright, 47, who lives with her sister and disabled mother. Their lives are peaceful, but they feel for the Cooke family.
With the shooting in mind, Wright hung a sign with a cross on the front door that reads: "Bless our home and all who enter." 
Mike Cooke hopes to return someday. It could be cathartic to see the home and meet the residents, he thinks. But he isn't ready yet.