Horry County officials gave little explanation when they fired a pair of deputies who steered a jail van into floodwater, drowning two mental health patients inside, and they have refused to release documents that could pinpoint broader problems in how such people are treated.
But after the firings of Stephen Flood and Joshua Bishop were announced Wednesday, several weeks after the Sept. 18 drownings, state lawmakers vowed to form a special subcommittee and launch an investigation of their own.
The Horry County Sheriff's Office did not specify any policy or law violations found by its internal investigation. County representatives also have denied most of The Post and Courier's requests for public records about the deadly episode and for policies related to how deputies transport mentally ill people to hospitals.
Doctors had ordered emergency care for the patients, Nicolette Green and Wendy Newton, but loved ones insisted the women never posed a danger to anyone. South Carolina law requires officers to take such patients to hospitals in most situations.
After the deputies' firings, the families renewed calls for an examination of laws and practices they say view mentally ill people as criminals. But lasting change hinges on shedding light on the deaths, they said, and answers have been slow to come.
"The internal investigation indicated there was some wrongdoing," said Scott Bellamy, a Conway attorney for Green's family. "We want to see the report to see what happened. … But the family gets frustrated because it's moving slow."
But state Sen. Shane Martin, R-Pauline, who leads the Corrections and Penology Committee, said he planned to assemble a group of legislators to come up new guidance for how to transport mental health patients.
"We ... actually care about getting something done," Martin said. "We were all sickened ... when we heard the news."
The county denied the newspaper's requests made under the Freedom of Information Act for policies, incident reports, video footage and emergency communications in the case. Spokeswoman Brooke Holden cited exemptions under the law that allow the government to withhold information because its public release would interfere with an ongoing law enforcement proceeding, invade personal privacy, deprive someone's right to a fair trial, or disclose confidential sources or techniques.
Kelly Moore, the county's public information director, declined to specify how such exemptions apply to the deadly mishap.
Jay Bender, a Columbia attorney who has represented The Post and Courier, said Horry County's "denial of access to public records is inconsistent with the law."
A State Law Enforcement Division inquiry into whether the deputies committed crimes is still unfolding, SLED spokesman Thom Berry said. Officials would not say if any charges are likely. Twelfth Circuit Solicitor Ed Clements is expected to review the findings and make that decision.
The drownings
Green, 43, of Myrtle Beach, and Newton, 45, of Shallotte, N.C., went to hospitals amid struggles with mental illness. Many patients statewide have done the same, hoping for a doctor's order requiring emergency treatment under the state's care.
Doctors must consider such patients to be a danger to themselves or others. Often, advocates have said, they're not violent; they just need help.
A doctor's order triggers the state law prescribing who should take patients to mental health facilities. The law allows family members or a private ambulance to do the job, but that rarely happens. Instead, law enforcement officers are usually required to take on the task.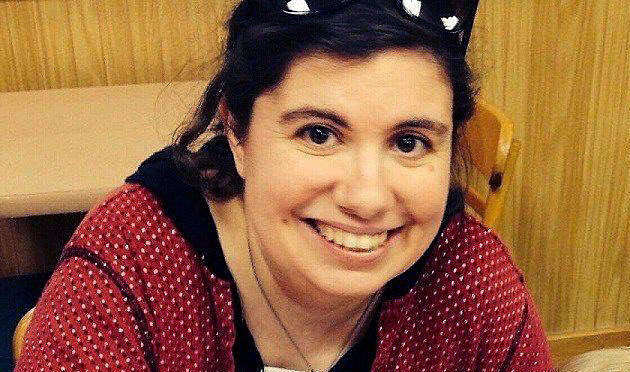 Flood and Bishop loaded the women into the van designed to hold prisoners. The women did not have criminal histories. They set out across the Pee Dee.
They encountered flooding on U.S. Highway 76 near Nichols, a small Marion County town that has been inundated in recent storms. Tropical Storm Florence had dumped heavy rain, and the Little Pee Dee River overflowed. Water started covering the town.
Horry County officials have said that the National Guard was allowing law enforcement vehicles to go around barricades that blocked flooded roads. Guardsmen let the van pass, the officials said.
Around 6 p.m., the van entered the floodwater, and the floodwater entered the van. The deputies got out, but they couldn't open the door to where the women were pleading for help. Rescuers couldn't reach them either, and the women drowned.
'Something positive'
Word of two patients drowning in a jail van emerged that night, and within hours, Sen. Marlon Kimpson, D-Charleston, said he sent an email to Martin, the fellow senator, asking for an investigative subcommittee.
Earlier this month, Kimpson stood on the Senate floor during a special veto session and echoed what other legislators expressed in the tragedy's wake: There must be ways to revise the law so it doesn't treat patients like criminals.
Martin said he planned to formally announce the subcommittee within a week and appoint Kimpson as its chairman.
"For too long, we have considered these folks automatically violent when that can't be further from the truth," Kimpson said. "Somebody has to be sounding the alarm to talk about this."
The victims' loved ones have encouraged that talk.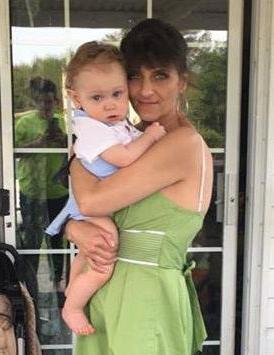 Newton's family members called Preston Brittain's law office in Myrtle Beach. They told Brittain that they didn't want anything like Newton's death to happen to anyone else. "They want something positive to come from something very dark," he said.
Descriptions of how the women died were more horrific than any other case Brittain has handled in his more than a decade-long career, he said.
It is clear that the deputies were not trained to make decisions as caretakers of mentally ill people rather than law enforcers, he said.
"The likelihood is there was just a complete turning of a blind eye, an ignoring of those who are mentally ill in how we treat them and transport them," Brittain said. "And that's just unacceptable."
Newton's family wants to see more facts before making harsh judgments. The relatives and their lawyer have many questions and requests for information that have also been turned away.
"My client was just scared, and she needed help," Brittain said. "And they put her in a jail on wheels. It was a death trap."