A civil rights activist is calling on federal authorities to "stop the witch hunt" against a man who was once implicated as a suspect in Brittanee Drexel's disappearance and now faces sentencing on an unrelated federal charge. 
John Barnett, founder of the Charlotte-based civil rights group True Healing Under God, said he is fighting for 26-year-old Timothy Da'Shaun Taylor, a McClellanville man who was named by a jailhouse informant in Drexel's 2009 abduction in Myrtle Beach.
Barnett said he hopes to draw national attention to the federal government's handling of Taylor's case.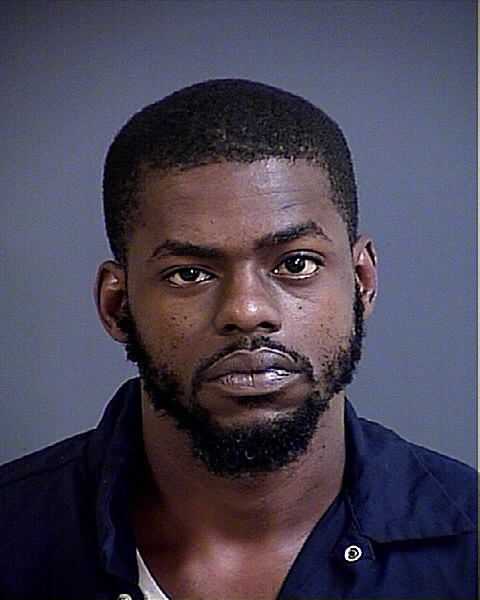 Barnett's involvement comes less than two weeks before Taylor is scheduled to be sentenced Jan. 30 in federal court after pleading guilty in an unrelated robbery. FBI agents pursued charges against Taylor to prod details about 17-year-old Drexel's disappearance despite the fact that he had already served a probationary sentence in state court for the same 2011 holdup of a Mount Pleasant McDonald's restaurant.
Taylor revealed no helpful information about the case, but federal authorities continued their prosecution in the robbery, saying his sentence in state court was unfairly lighter than the penalties dished out to his accomplices.
His attorneys and mother said he was forced to plead guilty in the federal case because he had already admitted guilt in state court.  
Barnett said he plans to send a petition to the U.S. Department of Justice.
"The case was over, and yet the government wants to resurrect, or bring from the dead, his particular charge," Barnett told reporters at a news conference Wednesday while flanked by a dozen of Taylor's relatives outside Greater Mount Zion A.M.E Church in McClellanville. 
An inmate imprisoned in an unrelated manslaughter case told the FBI that Taylor and his father played roles in kidnapping Drexel, sexually assaulting her, pistol whipping her and shooting her to death at a "stash house" before dumping her body in an alligator-infested swamp near McClellanville.
Barnett on Wednesday contended Taylor was incapable of kidnapping and killing Drexel because he'd lost an arm in an accident when he was 4 years old. 
"How dare you persecute this young man? He was 16. He didn't have the ability to bring someone all the way to McClellanville and murder someone. It ain't in his spirit," Barnett said. 
His mother, Joan Taylor, said her son didn't know Drexel or the informant who named him. She said her son was in a high school class the day Drexel was allegedly killed after the teen visited the Grand Strand from New York during spring break. 
The McClellanville mother said her family has endured threatening and obscene messages in the community since her son, a father to two children ages 8 and 6, was named in the case. She said she was terminated from her longtime job as an accountant over a year ago and hasn't been able to find work since. 
"It's been hell," Joan Taylor said.
She continued: "People look at us, even when we go to the doctor's office, and they look at the address and you see the expression on their face. You can see they're wondering: 'Is this the Taylor, is this the person that's son is in jail?' "
Taylor's attorneys have argued the federal case amounts to double jeopardy. A judge refused to dismiss the charges, noting that appellate courts have long upheld an exception to double jeopardy: the "dual sovereignty" doctrine, when two separate governments pursue charges against the same person. 
Meanwhile, Taylor sits in the Charleston County jail awaiting sentencing. He faces at least 10 years in prison.