IRMO — William Bowman remembers how he could see most of his small world from his aunt's living room window: her nightclub and the nearby homes of his parents and grandparents. Peering out alongside him when he was about 10 years old, she promised this land would one day be his.
It sits along Moseley Avenue, a hilly, mostly unpaved path that still feels like an earlier version of Irmo, before Interstate 26 brought the builders and the businesses; before the town's population soared from 500 in 1970 to more than 11,000 two decades later. The Census count has hovered there ever since.
Bowman, 60, can trace his family's roots in Irmo back to the 1800s, before it was named for two railroad men, one of them a former Confederate captain. He has brought his son to the woods here along Moseley Avenue to run around and show the boy the places he played growing up. And he's made the same promise his aunt did.
So he didn't believe what he was hearing when a friend called a few months ago to say the town had its sights on this land and other properties around it. They envisioned it becoming the center of a downtown for Irmo. Decades of growth had already swallowed many of the Black homes and businesses from Bowman's childhood. Now, he was in the crosshairs.
"All of a sudden, I'm in a fight over something that's mine," the retired federal worker said.
What came next is a classic struggle over suburban growth — how to weigh the past against the future — experienced through the lens of a Southern farm-town-turned-suburb with a painful racial history. 
Irmo was born an in-between town, a spot on the way to someplace else.
Back in 1890, wood-burning locomotives heading from Columbia to Laurens stopped at the newly christened Irmo depot for water and fuel. Nearly a century and a half later, it remains a town built for going, not staying.
The four-lane main thoroughfare that carries more than 25,000 cars each day is dotted with drive-thrus and gas stations. It's still a depot for water and fuel, decorated in the asphalt and brick of suburban sprawl.
Even Irmo's slogan — the "Gateway to Lake Murray" — is an invitation to pass through.
Frustrated by Irmo's lack of a distinct identity, leaders in this town 10 miles northwest of Columbia have been talking for decades about creating a main street, somewhere that might convince visitors to get out of their cars, linger a while, and spend some money on food or drinks. They envy nearby towns with a central core, a place that unites people and draws them together in a sense of community.
Their latest plan hinged on land along a dirt and gravel road between the town's busiest intersection and a $2 million park that opened in 2014 — 14 acres of forest and shaded walking paths, with a playground and 500-seat amphitheater. The town imagined people grabbing a beer at a nearby brewery, stopping in for ice cream and then catching a concert in the park.
"It was really the perfect place," Councilman Erik Sickinger said.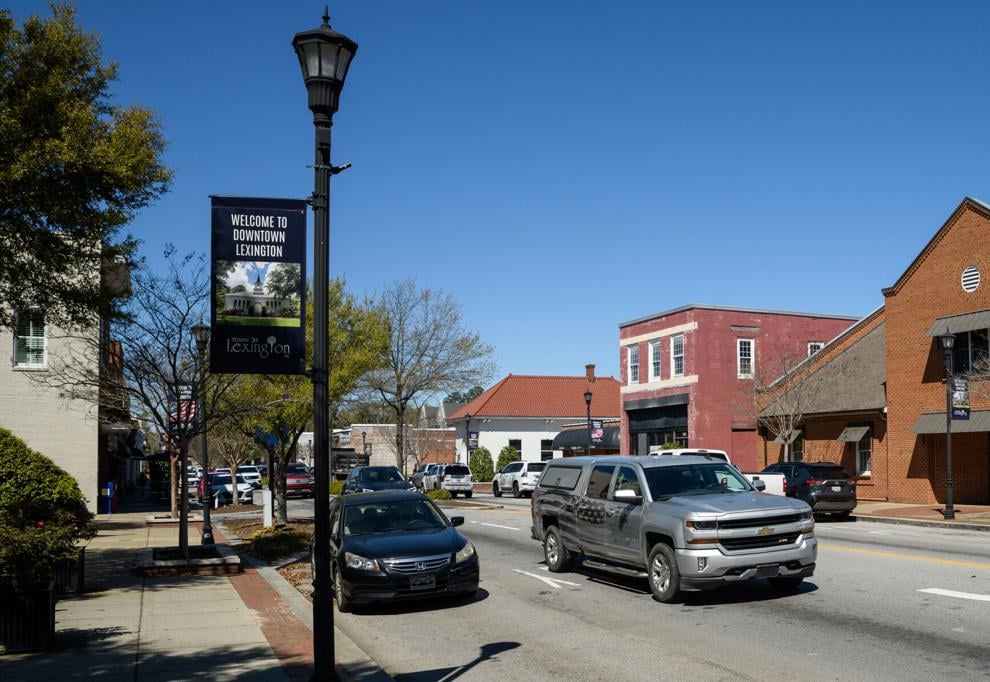 The plan seemed like a done deal. A survey showed support from businesses and residents. The council had taken early steps toward transforming Moseley Avenue into Main Street. And the Irmo Chamber, excited at the thought of a new and marketable area in town, printed 5,000 visitor's guides advertising a new downtown.
But those actions would soon seem premature as the town's plans backfired behind the power of two words: eminent domain. Residents revolted once they learned Councilman Bill Danielson, who is White, had proposed taking the land and paying the mostly-Black landowners rock-bottom prices in return — all before ever asking if anyone wanted to sell it. And that came after the town had already paid a White landowner nearly $500,000 for property worth far less to get the project rolling. 
For six weeks, dozens of Black residents packed into town hall to show support for the landowners each time the council convened. In every meeting, they condemned the project with one resounding message: "We're not selling."
Stinging with disappointment from the public's reaction to its plans, Irmo council blamed a bad rollout and promised to rebuild trust.
But the forces at play behind the outcry go deeper than the rollout, framed by experiences and memories that reach back farther than most residents have lived here.
A tangled past
Anchored by the park with an amphitheater, Irmo's vision for downtown looked a lot like present-day Lexington, a city of about 25,000 on the other side of the lake.
Just up the hill from a park in Lexington, which also features an amphitheater, pubs and charming sandwich shops line  Main Street that is dotted with perfectly pruned Palmetto trees. After lunch downtown, families play in the 15-acre park next door. On Fridays in the summer, the town gathers for concerts in the Icehouse amphitheater, where they return the next morning to shop at the local farmers market.
Each town charges a tax on prepared meals, typically seen as a way to earn revenue from visitors. Lexington, with about double Irmo's population, collected more than $3 million from the tax last year, nearly three times more than Irmo.
"It doesn't take a rocket scientist to show up to the Icehouse in Lexington and see a packed house," Powers said, "and know that we have an amphitheater that has the potential for that as well."
Lexington and Irmo are situated on opposite sides of the Lake Murray Dam, but their stories are separated by more than a body of water.
Lake Murray, built in 1930, was the largest earthen dam in the world at the time. The public project to power the region came with a sacrifice, displacing thousands of families and submerging nearly a dozen towns on a 100,000-acre plot.
Many of the more than 2,000 workers, mostly Black men, lived in a camp on the Irmo side of the dam. The work was grueling, moving dirt and sawing down trees for 50 cents a day.
After the lake opened, the men who built it were only allowed on the side where they had been camped. The beachy area along the Lexington side was Whites only. The Irmo side had a steep, eroding drop-off into the water.
Still, Irmo had a small but thriving Black community with farmers and businesses and landowners, united for decades around seven community churches.
Grown up out of bush arbors — hidden spots in the woods where enslaved people could worship safely — the seven churches stitched together pockets of Black communities in the Irmo area.
Members of the churches assembled for baseball games, hog butcherings and revival meetings, said Maxine Sumpter, the pastor at Youngs Chapel AME Church, one of the seven community churches.
The churches rallied around Irmo's Black institutions, especially its schools, including a Rosenwald school, a school system for Black children to fill gaps in public education. Irmo also had the county's Black high school, Richlex, and the Harbison Agricultural and Industrial Institute.
Harbison, one of the only places Black students were allowed to study, would count teachers, community leaders and lawyers among its graduates. One notable alum was Harold Boulware, an Irmo attorney and civil rights leader. A lawsuit he filed in South Carolina would become part of the Brown v. Board decision by the U.S. Supreme Court that desegregated schools.
Boulware would ride in the trunk of the police chief's car for safety when trying out-of-town cases, recalled Marion Boyd Sr., who grew up in Irmo. Boyd, along with his brother, moved in with the Boulwares when he was in the third grade.
The Ku Klux Klan also made its presence felt in Irmo. Hundreds of hooded white supremacists would gather in a farm field in town to hear hateful speeches and watch a giant cross burn. They didn't take kindly to the hometown family with a hand in changing the nation.
"On Friday and Saturday nights, guess where we slept? On the floor. The Ku Klux Klan would come and shoot in the house," said Boyd, 75. "They never talked about it. Pop never talked about what he'd go through during the day."
When integration came to Irmo, the whole process felt more like assimilation, Sumpter said.
"It was you come into my culture, and we will dictate to you our culture. Drop your culture," she said. "To me, integration means you're an equal partner."
Harbison had moved its campus from Abbeville to Irmo in 1911 after a series of fires were set on campus, including one that killed three students. Another fire at the main building would close the school for two years in Irmo in the 1940s. Today, it's home to Midlands Technical College.
Richlex High School was converted into Dutch Fork Elementary School. Although students were mixed, Black teachers were largely blocked from teaching in integrated schools.
Bowman recalls his mother, who was a teacher at Richlex, driving more than an hour each way to work after Irmo schools were integrated. Eventually, she left teaching.
In the decades that followed, as Irmo grew, Black residents watched more of their institutions and more of their land vanish. Closed. Sold. Auctioned on the courthouse steps.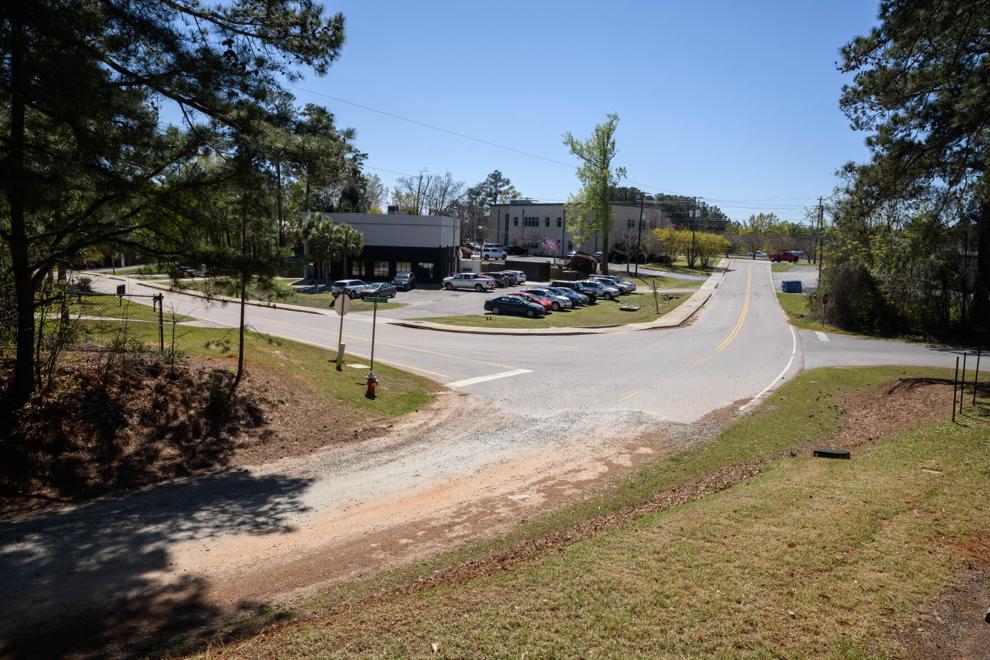 'Poison pill'
Thirty years ago, only one in 10 of Irmo's 11,000 residents was Black. Today, it's closer to one in four, though the overall population is roughly the same. Thousands of Black residents have moved in while the White population dipped 25 percent.
Irmo is "more diverse than the generic suburb," councilman Sickinger said, and that should be celebrated. Among other recognitions, Midlands Tech welcomes Harbison graduates back for reunions. The town hosts a Juneteenth event. And last year, during Black History Month, the town unveiled renovations it made to the neglected African American cemetery where Boulware is buried.
But leaders were blind to the experiences that shaped some of the landowners on Moseley Avenue.
The town saw the land on Moseley for its value. Critics were more concerned with its cultural significance.
A year before, Irmo's town council bought six acres connected to the park that would link it to the planned main street area. In that negotiation, with a White landowner, they recognized the land was worth far more to the town than its tax value.
With a new hospitality tax expected to generate $1.3 million a year and a $5 million injection of federal COVID-19 relief funds padding its budget, the town paid $450,000 for six acres between the park and Moseley — seven times its assessed value.
That price was more than councilman Danielson figured the town would have to pay for remainder of the properties before paving the road, installing water and sewer lines and then selling the land for $3 million to developers, according to emails obtained by The Post and Courier through a Freedom of Information Act request.
Danielson's calculation figured the remaining 12 parcels, nearly nine acres, would cost $365,000 total under his eminent domain plan. Most of the properties are owned by Blacks.
Sickinger said the town overpaid for the initial six acres, but race was not a factor. He said he never knows the race of a landowner when the council is making decisions about properties. Mayor Barry Walker, the first Black person to hold the position, also denied that race played a role in the deal. Danielson, who first pitched the project, in an email said he had nothing more to say about the failed endeavor.
The mayor blamed poor execution for the project's demise.
If the town had included landowners and other stakeholders in its early conversations surrounding the project, the outcome might have been different, Walker said. In his 18 years on the town council, he said, it has never used eminent domain to take property.
Sickinger said only one person on the council even entertained the idea of using eminent domain, and he's confident the council wouldn't have voted to do it. But the idea that they might spread through town and became an insurmountable obstacle.
It "put a poison pill in the water and made the entire thing radioactive," Sickinger said.
Now, the town is left rebuilding bridges in the wake of the Moseley Avenue debacle.
Sickinger said he has had conversations with property owners and other community leaders who were opposed to the plan in an attempt to rebuild trust. 
He and the mayor both declared the idea dead in the near-term, but neither would say the door is closed. A smaller concept might work at the site on the property the town already owns, they said, or the town may find another spot.
Irmo is looking for property to relocate its town hall, and Walker wondered if a downtown area might follow.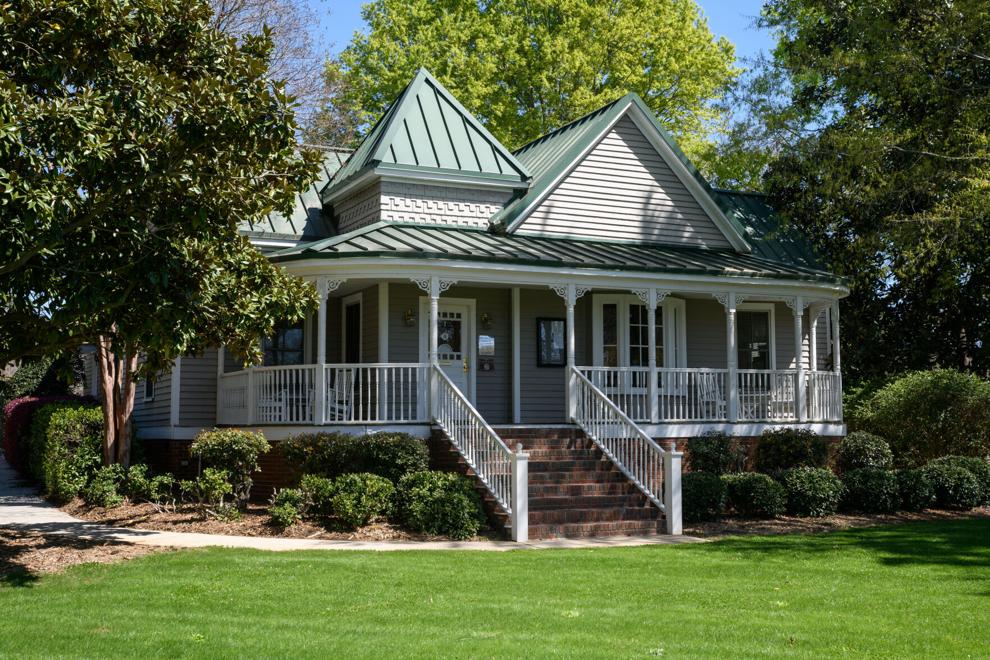 Sickinger said it's hard to imagine another spot after spending the last two years thinking they had found it. The town isn't approaching property owners, but officials would listen if they approached the town, Sickinger said. Maybe landowners will sell to developers, Walker said.
Installing infrastructure and paving Moseley Avenue would cost Irmo about $3 million, which isn't feasible without the promise of a downtown to bring in more revenue, Sickinger said. The town was planning to borrow money and pay for the project with its new meals tax.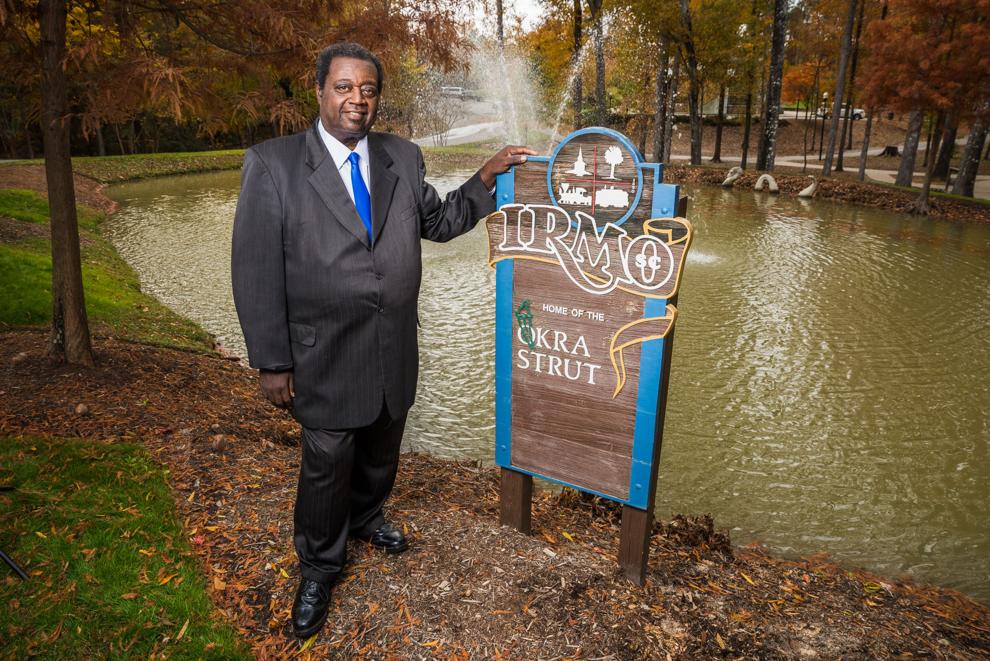 But, the short section on the corner of Moseley that Irmo bought in 2021 could become a scaled-down version of a central core if the town could make the numbers work, Walker said.
Sickinger said he pictures that idea as an open-air area with vendors like the Charleston City Market, or a Black history museum. He said he's disappointed the bigger plan crumbled before the town sat down with landowners and discussed ways to honor the significance of the land after it was sold. 
For Bowman's part, he just wants to keep the land his aunt promised him many years ago and be left alone. 
"They just want a brewery where they can go and drink beer, but they don't understand the blood that runs under and the history that runs under that," he said. "We don't want to beat any hornet's nest to get anything started or go tit-for-tat on anything."
But he's not convinced this fight is finished. Neither are his friends and neighbors.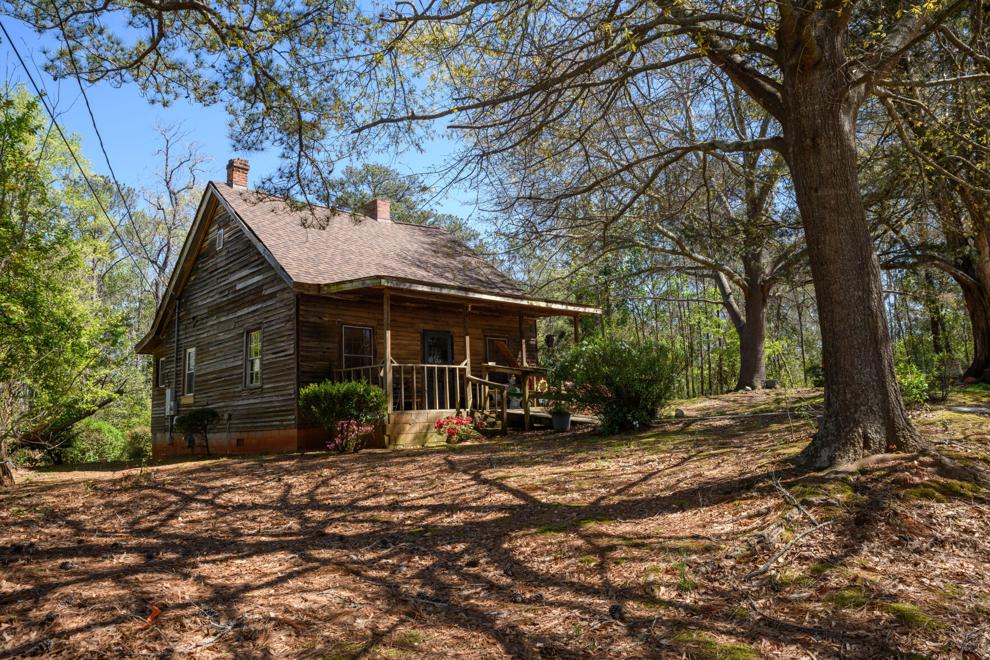 Lawrence Coleman grew up in a thriving Black neighborhood in the center of Irmo. Across the street from his mom's house was the general store — the "Walmart of its day." Nearby was a furniture shop, a butcher and a liquor store. In the 1960s, that was downtown Irmo.
Coleman remembers the town's attempts decades ago to buy his mother's house. She refused. Her neighbors didn't.
Her old house still stands, in the shadow of the Irmo police station and town hall.