The phone call from prison came on a sweltering summer morning. The woman immediately sensed an unfamiliar tremor in her son's voice.
Her son had been behind bars for six years but he had never sounded so panicked.
He needed money. For a guy. And he needed it fast.
The mother didn't know it at the time but she would soon be caught in a seemingly never-ending cycle of payments and pleadings in a desperate attempt to keep her son from harm.
He had fallen victim to gangs who controlled Evans Correctional Institution, a medium-security prison in rural Bennettsville near the North Carolina border. They used threats, intimidation and violence to prey on weaker inmates and extend their tentacles beyond the razor wire to squeeze families for money through extortion.
Now, her son's choices were clear: join the gang, pay the extortion money or die.
The mother wanted to share her story to expose the problem and spare others a similar ordeal. It seemed imperative to do so after gang-related violence at another prison, Lee Correctional Institution, left seven inmates dead and 22 more wounded on Sunday. The mother requested anonymity because she is fearful for her family's safety. Her son is still behind bars, and her family remains within the gang's long reach. For that reason, The Post and Courier is not publishing their names.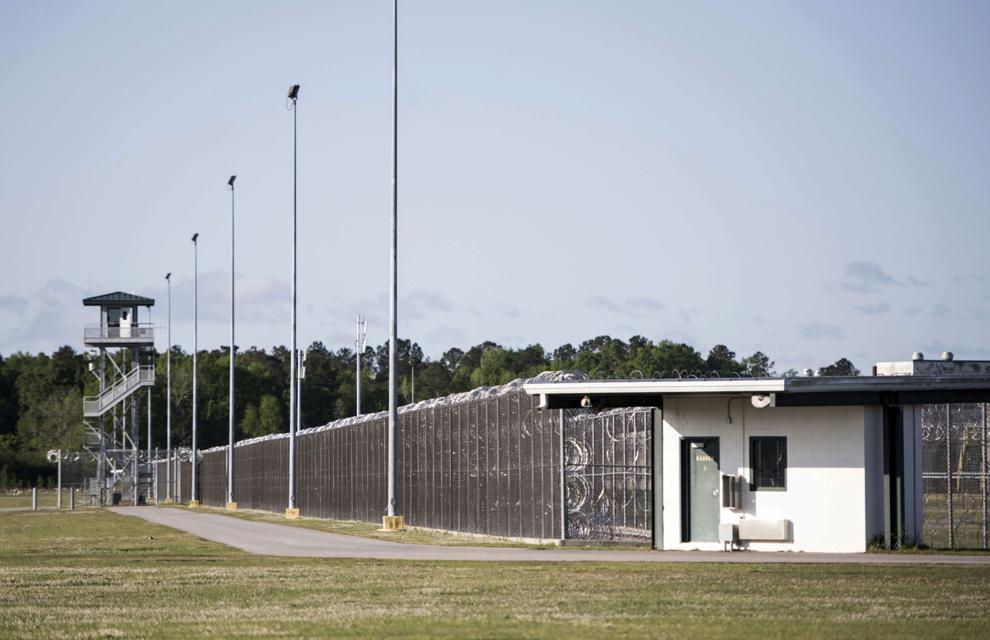 The newspaper corroborated the woman's account by reviewing her bank statements and email correspondence with prison officials, as well as examining her son's inmate record and various legal documents.
The mother said that during the months her son lived at Evans she placed seven to eight calls weekly to the S.C. Department of Corrections begging for her son's transfer. She maintained he was supposed to be in a low-security prison. She wrote in several emails to corrections officials his life was in danger. 
When she told officials about the extortion, she said they advised her not to pay but took no further steps to end it. 
Corrections spokesman Jeffrey Taillon said the inmate's transfer from a low- to medium-security prison was appropriate because he had been caught with tobacco-related contraband. He disputed her assertion that she complained about extortion at the prison. The agency advises families to report extortion to corrections' police rather than pay but the department has no record of her having done so, he said.
"While SCDC does have multiple records and requests for transfer from this inmate's family, including fears for his life without explanation, we do not have a record of any cases of extortion," Taillon said.
How it begins
The woman's son landed in prison after he was arrested in connection with an armed hold-up shortly after his 19th birthday. He was the driver of the getaway car. Someone else had the gun, his mother said. 
The teen accepted a plea deal and was handed a lengthy sentence. Still, his suburban family visited each weekend, regularly added money to his canteen and tried to keep him grounded with tales of their neighborhood and his puppy at home. He adjusted.
Things changed when he was transferred to Evans. Frequent lockdowns at the prison disrupted weekend visits. He was left shaken after witnessing one inmate slit another's throat with a tuna can lid, the mother said.
He also saw gang members wave off their guards and proceed to beat senseless other inmates who had drawn their ire, his mother said. At first, they seemed to ignore him. But soon enough, they approached him in the common area and demanded that he pay $50 in exchange for "his protection." He initially refused, but a vicious beating made him realize he had little choice, she said.
Soon after, he called his mother. 
"I need you to do me a favor," he said.
He called her from a gang member's cellphone with instructions: She was to go to a drug store and buy a special gift card that could be turned into cash by the gang's associates on the outside.
She raced to the store and did what he asked. She hoped it would be a one-time payment but they soon demanded more.
Before the mother made the second payment, she said, she called a staffer at Evans. He told her not to pay.
"What would you do if it was your son in there?" she said, crying.
"Well," he said, "my son wouldn't be in prison."
Corrections officials said they had no record of such a complaint. 
You have to pay more 
So she paid. A $75 MoneyGram here. A $90 Walmart money transfer there.
She kept the payments a secret from her husband. But when she began wiring hundreds of dollars weekly, she finally confided in him. He saw no other option but to pay. They began budgeting for the pay-outs.
"Once you do start paying, you never get to the point of 'don't pay now,'" he said. "If we stop, they won't like that. There won't be a good day."
They did not call the police because an investigation surely would have alerted the gangs to their son's insubordination. In an email the son sent to his mother, he begged her not to tell the authorities. 
"Don't tell them this crap is going on. This place is messes up, the cops are messed up, there is no protective custody," he wrote. "Things can deff get worse with that. Just hang on and its all gonna be fine."
She said she kept calling the prison.
"I was a basket case," she said. "I was crying to them, begging them to please get him out of there."
It angered her that every time she went to visit her son she would see the same plaque in the lobby spelling out the prisons' mission statement. It began: "The mission of the South Carolina Department of Corrections is: Safety — we will protect the public, our employees, and our inmates."
She and her husband felt it was wholly on them to keep their son safe. By the time SCDC finally transferred her son, she said the family had paid nearly $3,000 to the gangs to accomplish that mission.
Ed Bell is a Georgetown-based attorney who has filed multiple mass tort lawsuits against the Corrections Department on behalf of inmates who allege that understaffing, poor training and inadequate supervision leaves them exposed to violence. The prevalence of gangs and the indifference of corrections officers are persistent themes in the lawsuits. 
"The gangs are running the prisons," Bell said. 
On Tuesday, two days after the violent melee at Lee Correctional, the son called his mother.
He said he had fully expected to die like that while at Evans.