With two pulls of a trigger, Austin Mendez took his father's life last summer in the master bedroom of their Upstate home. 
Both rounds hit Richard Mendez square in the face. He was dead by the time sheriff's deputies arrived. Investigators led 25-year-old Austin away in handcuffs as his mother crouched against a wall, wailing into the night.
Kara Mendez knew exactly what her son had done.
"Austin saved my life," she said. 
For the past year, she and her sons have tried to convince Greenville County authorities that Austin fatally shot his father to save her from a brutal pummeling at the hands of a rage-filled, domineering man who had abused her for years.
They have the backing of one of the area's leading experts on domestic violence. But prosecutors have refused to buy their story, and plans are moving forward to try Austin Mendez for murder in the July 7, 2017, killing. He faces a possible prison term of 30 years to life. 
The case is pitting the 13th Circuit Solicitor's Office against advocates who normally work with prosecutors to convict abusers. It has underscored deep-seated disagreements about what constitutes domestic abuse in a state that is among the nation's deadliest for women killed at the hands of men. And it has reignited a debate about when deadly force can be used to save a loved one from dangers within their own family. 
South Carolina, which led the nation in domestic homicides three times in the past decade, enacted a number of reforms in 2015 to better protect victims of abuse. But Becky Callaham, director of Safe Harbor shelters in the Upstate, said the Mendez case shows that police and prosecutors still have fundamental misunderstandings about how domestic violence unfolds and affects its victims. 
Callaham has pleaded with the Sheriff's Office and the county's top prosecutor to reconsider the case against Austin Mendez, but they won't budge. Among other things, they question why Kara Mendez continued to stay with an abusive husband and why she never reported his violent attacks to police. Such behavior, however, is common for women who have been tormented and controlled, Callaham said.
"It's been incredibly disappointing," said Callaham, who has served as an expert witness for prosecutors in other cases. "They aren't willing to listen to what the actual victims are telling them."
Spokesmen for Solicitor Walt Wilkins and the Greenville County Sheriff's Office declined to comment, saying it would be inappropriate to discuss a pending case.
Austin Mendez, who is free on bail while awaiting trial, has been advised by his attorney against discussing the charges against him. His mother and his brother, Alex, however, publicly shared their story for the first time with The Post and Courier in hope of convincing people the case should be dropped.
"He loved his dad. He didn't want anything like this to happen," his mother said, choking back sobs. "I sometimes think it would have been better if I died, because this is just too hard."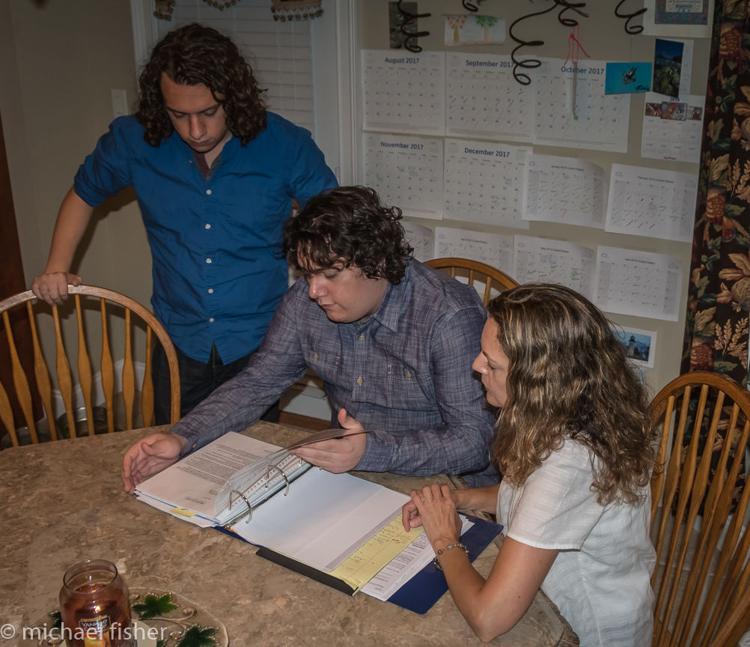 'Erratic and unhinged'
Verbal and physical abuse had been a part of life for the Mendez family for years but problems escalated after they moved to Greenville County from Michigan two years ago, Kara and Alex Mendez said.
Richard Mendez, a 50-year-old former high school football coach, made the move ahead of his family after landing a job at General Electric as a quality control engineer. He saw South Carolina as a place for the family to make a fresh start. Alex and Austin would attend Clemson University, and he and Kara would reset a relationship that had endured since they were teenagers. They were married 27 years.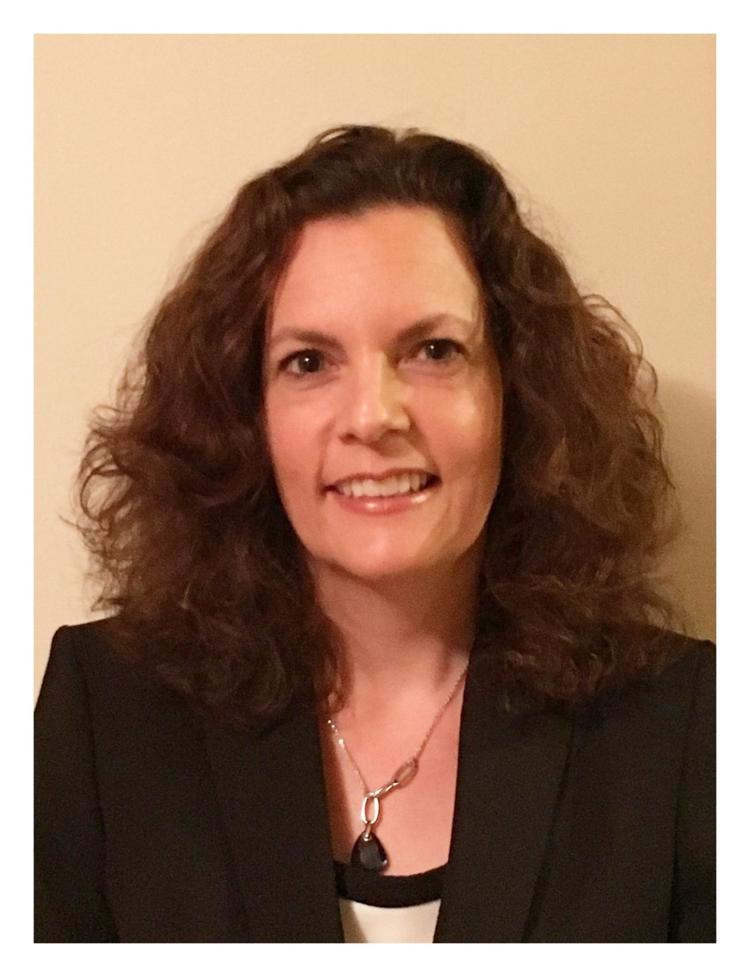 "He was really the only boyfriend I ever had," said Kara, a former elementary school teacher. 
But when they arrived, Richard seemed more distant and angry than ever. He had lashed out and hit his wife in the past when he'd been drinking or sick, but those dark moods always passed, Kara Mendez said. Now, he seemed to fly into a rage at the smallest slight or inconvenience. He carried a pistol wherever he went, and he'd pull it and point it at them in the midst of his rants, she said.
"When we were isolated down here, the scale of it became completely different," said Alex Mendez, 23. "He was so erratic and unhinged that we honestly thought he had a brain tumor or a concussion or something. We were absolutely convinced there was something mentally or physically wrong with him."
Kara Mendez said her husband berated her as fat and undesirable. He compared her to a girlfriend he'd begun seeing on the side and demanded that Kara send him nude photos of herself to prove she could still be exciting. When his rage boiled over, he slammed her against the nearest wall or clutched her throat to show his dominance, she said. On one occasion, he handed her a gun and implored her to kill herself because she was worthless, according to court papers.
In April 2017, Kara Mendez said she sought out an attorney to discuss a divorce. But Richard followed her and said he would kill her if she went through with her plans. Or as he put it, he'd give her a "50-cent divorce," referring to the cost of a bullet, she said.
Her sons secretly captured that threat on a cellphone recording, Alex Mendez said. But he and his brother remained uncertain of what to do. They were afraid for their mother's safety but also terrified of their father, a physically powerful man who had threatened to kill his family, their pets and whoever came to their aid if they called police, he said. 
"He said he would kill us all, even the dog," Kara Mendez said. "He said he didn't make threats, he made promises."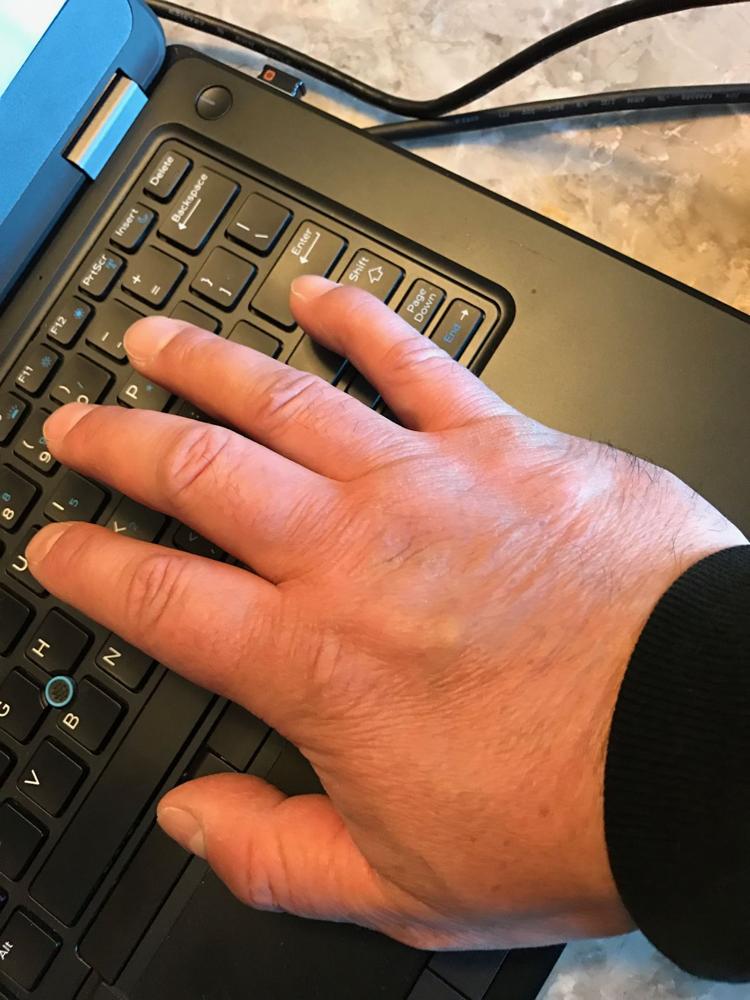 'help.SOS'
On the night of July 7 last year, the couple arrived home around 11 p.m. after dining with another couple and stopping at a karaoke bar. Richard Mendez was quiet during the car ride, and Kara could tell he was angry. When they pulled into the driveway, he lit into her about talking with a former co-worker they'd encountered that night, she said. 
Kara Mendez said she went into the bedroom to let her husband cool off but he followed her. When she told him she wanted to leave, he flew into a rage, she said.
"He grabbed me so hard and threw me across the room and he kicked me," she said. "He was saying really terrible things about how I was going to pay for this and that I didn't matter. I just knew I wasn't coming out of that room. He acted like he hated me."
Alex was taking a shower when he heard his parents come in amid a storm of shouts and stomping feet. As he threw on some clothes, he heard his mother hit the floor. Her voice sounded smothered, as if she was being choked, he said. 
He grabbed his phone and texted Austin, who was upstairs: "help. SOS."
Austin, a quiet, bookish young man, came running. He carried a Sig Sauer pistol his father had given him.
The brothers stood outside their parents' bedroom listening, trying to make sense of what was going on. When they heard their father threaten to "punch her teeth down her throat," they knew they had to intervene, Alex said.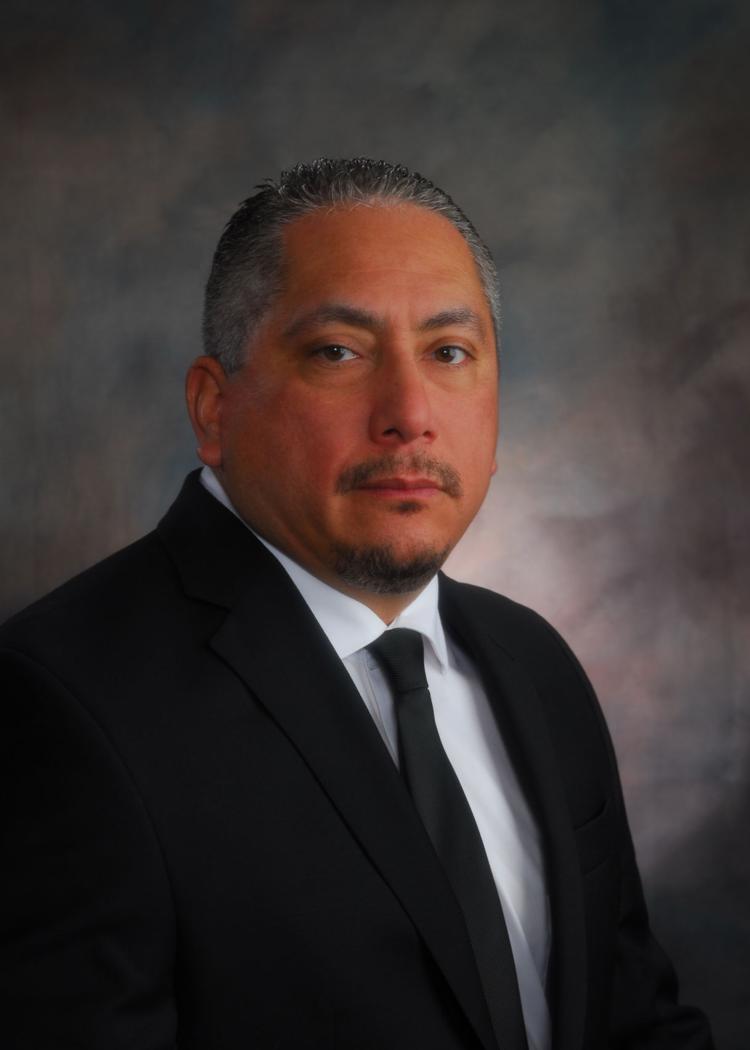 They burst into the room and saw their father standing with his fist raised above their mother, about to strike, according to a police report. Austin fired two shots as his father lunged at him, both striking Richard Mendez in the face. Richard dropped to the floor and died. 
Shaking, Austin picked up his mother's cellphone and dialed 911.
Pushing for immunity
Still covered in her husband's blood, Kara Mendez told deputies the long story of how they had come to this moment. Alex, interviewed separately, backed her account, a police report stated.
They expected Austin would be set free. Instead, deputies charged him with murder, and he spent the next 19 days in jail before his family was allowed to post bail.
Austin's attorney, Greenville lawyer James Brehm, said he's not sure why prosecutors refuse to believe Kara Mendez and her sons. They seem convinced there was a conspiracy to kill Richard Mendez, he said.
"They think she's making all of this up," he said. "The fact is, there was a long history of verbal and physical abuse, but it was always kept in the home."
Late last month, Brehm filed a motion seeking immunity from prosecution for Austin under the state's stand your ground law, which allows people in certain situations to use deadly force when defending their property or facing imminent serious injury.
The law has been applied in a number of killings across the state, including a 2016 case in which a Greenville landowner was cleared of wrongdoing after fatally shooting a knife-wielding trespasser on his land. Solicitor Wilkins ruled that shooting death a justifiable homicide, according to The Greenville News.
But prosecutors have at times struggled with how to apply that standard in domestic violence cases where both parties have a right to be on the property. Such was the case in 2012 when a 23-year-old North Charleston woman was charged with murder after fatally stabbing her live-in boyfriend, who had beaten and dragged her by the hair. The case went all the way to S.C. Supreme Court before she was finally cleared. 
In his petition for immunity, Brehm included an affidavit from the lawyer Kara Mendez consulted in April 2017, describing the abuse she endured. Another affidavit, from a registered nurse, describes multiple bruises on Kara's hips, shoulders, arms and legs on the morning after the July 7 confrontation. Brehm also included a screenshot of a text message Richard Mendez allegedly sent to his girlfriend threatening to "put a bullet between ... your brain" for skipping a planned meet-up.
Kara and her sons hope this will be enough to convince a judge. In the meantime, their lives remain on hold. They are stuck in the home where the killing occurred, unable to leave. Plans for Alex and Austin to return to Michigan to attend college have been shelved indefinitely. 
"We all feel that this isn't living," Alex said. "Whatever hopes and dreams and aspirations we had are gone. The people we were are gone. It's like being a zombie."