His uncle was a Marine in the recent Iraq War. His great uncle fought in Desert Storm, his grandfather in Korea.
So at 18, Timothy Ashcraft joined the Army to carry on the family tradition.
Ethan Shrader signed up for the same reason. He wanted to join the Special Forces.
Shrader's mother beamed with pride when the 19-year-old left for Fort Jackson in Columbia, where the Army offers basic combat training.
But she was also terrified of the dangers he might face in battle, of the accidents that might happen.
"Mom," Shrader told her, "that doesn't happen as much as people think."
But it did happen, and it happened when many least expected it.
In October 2017, Pvts. Ashcraft and Shrader were marching along a road with other recruits, preparing for a fitness test. Behind them, a drill sergeant was driving a large pickup truck that hauled drinking water.
The drill sergeant had worked a late shift the night before and had gotten less sleep than most there. He nodded off, and his foot hit the gas pedal. The 12,000-pound truck and trailer plowed through the group, pinning Ashcraft and Shrader under its tires and injuring seven others.
A month after leaving their families for careers in the military, Ashcraft and Shrader were dead.
Shrader returned home to Tennessee in a casket draped in the Stars and Stripes.
For Tammy Shrader, life is quiet now without his laughter. A year later, that's what she misses most about her youngest son.
"To say I felt completely destroyed would be a massive understatement," she said. "It was a pain unlike anything I have ever felt — and still feel today."
Even as an investigative report revealed the role that exhaustion played in the deadly episode, questions remain for the families still mourning loved ones and for the survivors whose scars serve as permanent reminders of that day. The 152-page document, obtained by The Post and Courier through a Freedom of Information Act request, contains findings that fault soldiers and superiors. It makes recommendations for preventing repeat tragedies.
But the Army redacted those conclusions from public versions of the report, arguing in a letter this month that preserving the investigative process "will greatly help prevent future accidents and perhaps save lives," wrote Brig. Gen. Timothy Daugherty of the Combat Readiness Center in Alabama, which did part of the probe.
The case was sent to military authorities for a "possible legal proceeding," Fort Jackson spokeswoman Leslie Sully added. She declined to provide details but said the victims or their family members had been briefed about the facts of the case.
"Our soldiers are our most valuable asset," she said in a statement, "and we are committed to ensuring we do everything we can to mitigate risks."
'Raised his right hand'
Ashcraft grew up in Cincinnati, a fan of Metallica and motorcycles.
He wanted to attend The Ohio State University less than two hours away. But after graduating from high school last year, he felt the tug of military service. It ran in the veins of Ashcrafts before him.
"So when the time came," a speaker later said at his memorial ceremony, "Tim raised his right hand and joined his family's tradition of service to this country."
That decision was clear for Shrader, too. But he agonized for weeks over which branch to join. One of his high school teachers south of Nashville, Tenn., recalled his frequent discussions in class about whether the Army or Marine Corps academies had the better football team.
But his dream was to be a Ranger. He picked the Army.
The day before Shrader reported to basic training, his older brother Dale grasped for the words to describe the pride he felt in the teenager who had grown up collecting baseball cards.
"I'm gonna be worried about ya but … I know you're gonna do awesome!!" his brother posted on Facebook.
His mother knew she would see little of Shrader over the four years of his active-duty enlistment. But she thought she would see him again, before he faced the dangers of war.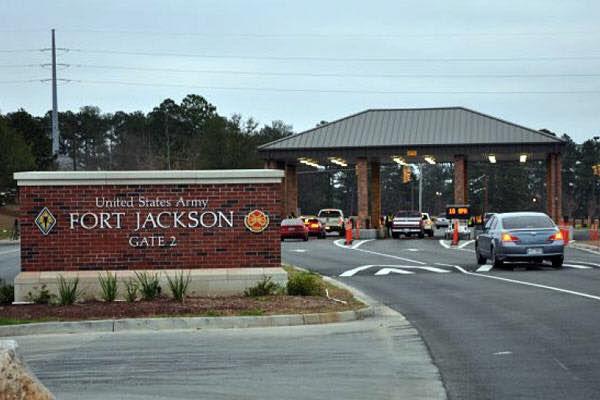 A 'high risk'
On Sept. 5, 2017, 240 recruits showed up at Fort Jackson and joined E Company, 2nd Battalion, 13th Infantry Regiment.
About 48,000 people every year go through basic combat training at the 52,000-acre installation on Columbia's east side. The site handles half of the Army's basic training load and hosts a school for the drill sergeants who guide them.
Over 10 weeks, the recruits would become soldiers.
Three phases make up the process: red, white and blue. In the red phase, E Company had learned about military customs and discipline.
By early October, they were in the white phase and conducting battle drills. They spent time on the firing range.
One of the E Company drill sergeants stood out for his prowess in combat tactics. His name and the identities of 30 others involved were redacted from the investigative report.
He was a favorite. 
He would help the recruits properly line up their rifle sights. He would never yell about their mistakes. He took time to answer their questions. He was good at calling a cadence.
But trouble was brewing at home. When he lived in military housing, his wife would show up "causing problems," the report stated. He moved off the fort and went to marriage counseling.
Some recruits noticed that something was amiss.
"Sometimes," the report said, "it seemed like his mind was on something else and was not focused on what he was doing."
Commanders knew of his problems, and he was deemed a "high risk" soldier. But an Army captain said the drill sergeant was given a chance.
"When he was at work," a witness account later said, "he did a good job."
'The Forge'
A fitness test was approaching for the recruits at the end of the white phase. They needed to prepare that early October for a 33-mile march, a new requirement. Instructors called it "The Forge."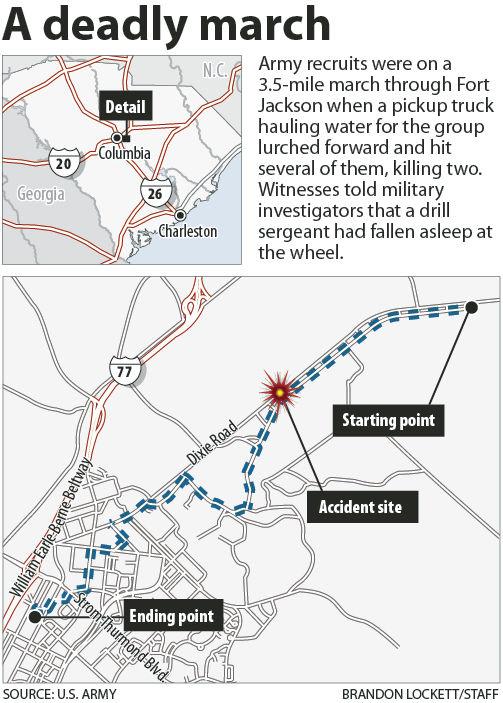 On Oct. 3, the recruits of E Company hiked for miles from the marksmanship range to their quarters. They reported no problems.
But on Oct. 5, the widely liked drill sergeant was asked to work later than usual. The company commander had started the "late man" program, tasking one drill sergeant to stay behind after eating dinner with the recruits. He would help the recruits prepare for the next day and watch over them until the lights went out.
At 9 p.m., the young soldiers went to bed. The drill sergeant took the 20-minute drive home. He got about four hours of sleep that night.
The next morning, he showed up three minutes late for a 5 o'clock huddle with other drill sergeants.
He took the recruits on a 25-minute run, jogging alongside them to offer motivation.
They took a bus to a shooting range, where the drill sergeant was in charge of firing line safety. He helped one recruit master the four fundamentals of marksmanship: steady, aim, breath control, trigger squeeze.
The practice ended around 1:30 p.m., and for the next hour, they packed up for the 3½-mile march back to their quarters. They took their time.
The drill sergeant had already been tasked with driving the water truck. The truck bed of the 6-ton Dodge Ram 3500 was outfitted with a camouflage canopy. It towed a trailer with a tank carrying up to 400 gallons of water.
The recruits donned goggles and backpacks.
They set out. It was calm — 87 degrees and sunny.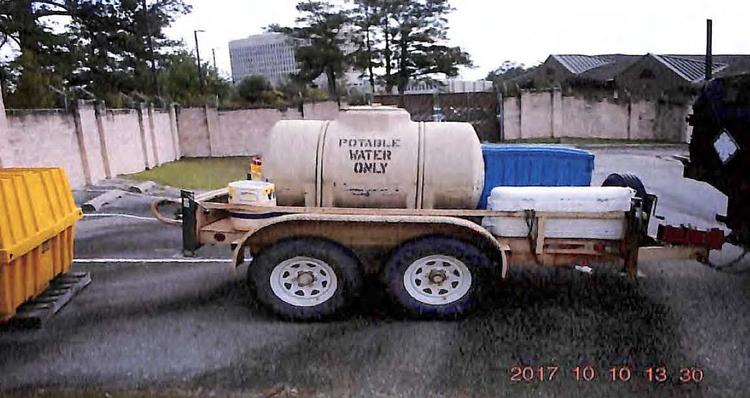 'Get out of the way'
E Company had marched for a half-hour down Trainfire Road. They walked at a 19-minute-per-mile pace.
One line of recruits stuck to the left roadside. The water truck trailed behind a line on the right.
The recruits heard the whirring engine rev up. They turned and saw the truck accelerate.
One drill sergeant at the front of the pack dropped her bag and ran toward the truck.
"Move!" she shouted.
"Get out of the way! Get out of the way!" another yelled.
As the Dodge passed, one witness saw the truck driver. He was sleeping.
The trainees screamed.
They tried to run. But a roadside handrail blocked a quick escape for the recruits, whose bodies were laden with gear. Some went under the fence. Some went over. Some didn't make it.
The truck plowed through the marchers. Witnesses heard gravel grinding under its tires and thuds as it hit people.
When the truck stopped, Ashcraft and Shrader were trapped under the water trailer's tires.
The driver stepped out. He looked confused. Others yelled at him, and he moved the truck off the victims.
Other drill sergeants felt Ashcraft's pulse. The faint heartbeat faded.
Responding paramedics focused on Shrader and the others.
The uninjured got on the ground. They were ordered to stay there and not to look back.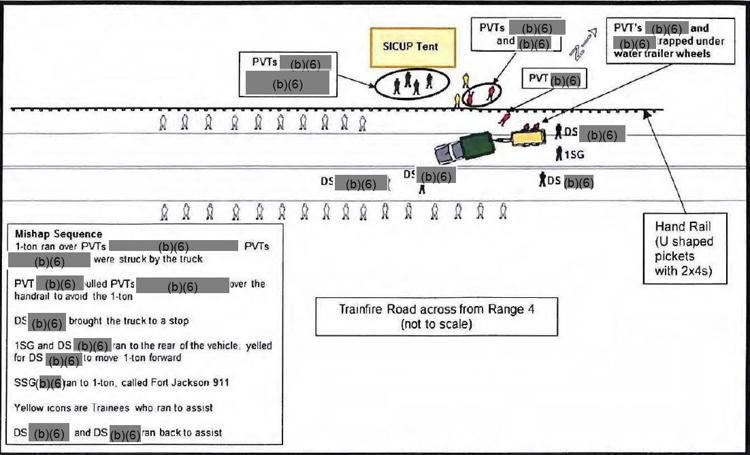 'Cannot explain it'
Within hours, Army officers showed up at the homes of two young soldiers, looking for their parents. Ashcraft had died at the scene and Shrader at a hospital an hour later.
In all, five people had been hit by the truck. Four others were injured trying to get out of the way.
They suffered cuts, bruises and broken bones. Some were hospitalized for weeks.
The Army named some of the injured recruits soon after the incident: James Foster of Macon, Ga.; Benjamin Key of Livingston, Tenn.; Cardre Jackson Jr. of Laurel, Md.; Alan Kryszak of Clarksville, Tenn.; Hannah New of Cartersville, Ga.; and Emmett Foreman of Daleville, Ala.
Foreman, who had been critically injured, eventually recovered. Around the first anniversary of the accident, he put out a call on Facebook asking friends to donate to the Wounded Warrior Project, the nonprofit that helps veterans cope with ailments after the Sept. 11 terror attacks.
"Their mission means a lot to me," Foreman said.
His mother, Marina, said she, too, had not seen the complete results of the investigation.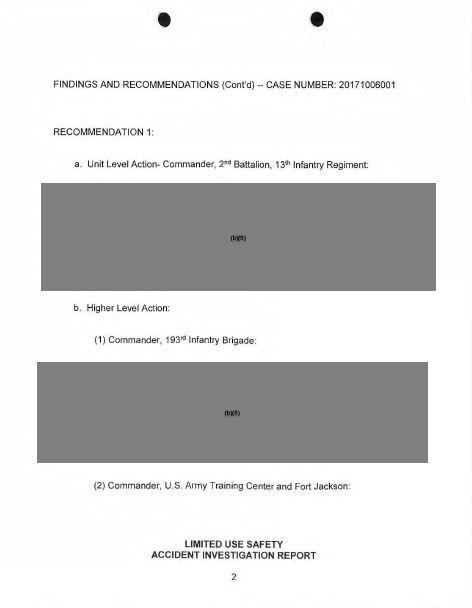 In a report on the Army's "safety accident" probe, a captain said the hours worked by drill sergeants hadn't been a focus of risk-management efforts at Fort Jackson. But a new brigade commander had been pushing leadership staffers to take naps if needed. They called it "resting the machine."
A separate report by the Army's Criminal Investigation Command has not been publicly released. It was forwarded to "the appropriate commanders and legal authority," spokesman Chris Grey said, declining to further discuss the case.
The Ashcraft and Shrader families simply want people to remember two young soldiers who made the ultimate sacrifice.
Ashcraft's body flew home to Ohio on a commercial airliner. Passengers stood when his casket was loaded onto the plane, then sat in silence at their destination as an honor guard removed the coffin. People saluted.
"It was so emotional," a passenger said on Facebook. "I honestly cannot explain it."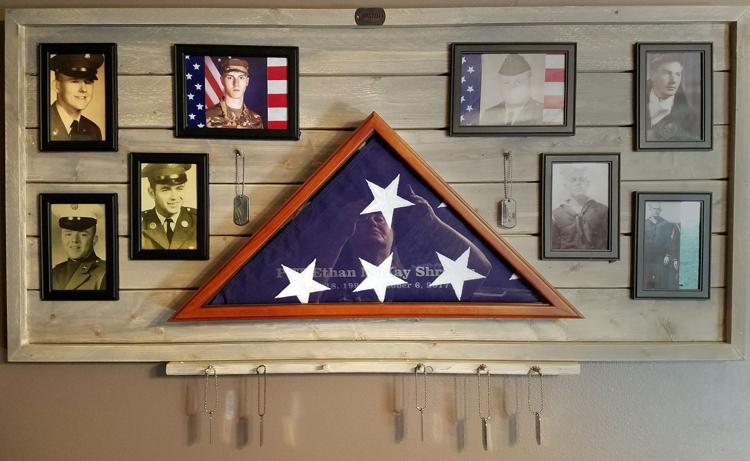 In a way, a speaker at a Fort Jackson memorial service said, Shrader died living his dream.
When he returned to Tennessee, two dog tags hung from his casket. His mother put one around her neck and hasn't taken it off. She wears it when she showers, when she sleeps, when she recently got an X-ray.
She hung the other dog tag on a memorial with seven photos of family members who had served before him.