The first public park with direct access to the Stono River is coming to West Ashley.
The Charleston County Park & Recreation Commission's new Stono River County Park will take shape on an 85½-acre property off Main Road on the coast of West Ashley, overlooking Johns Island near the Limehouse Bridge.
In a site plan sensitive to the surrounding wetlands, the park is mostly a scenic walking trail along the river — an opportunity for pedestrians to enjoy an area usually only experienced while passing by in a car or a boat.
"It's an opportunity to come to a passive park to enjoy the natural beauty ... and have access to the Stono River," said David Bennett, executive director of the PRC.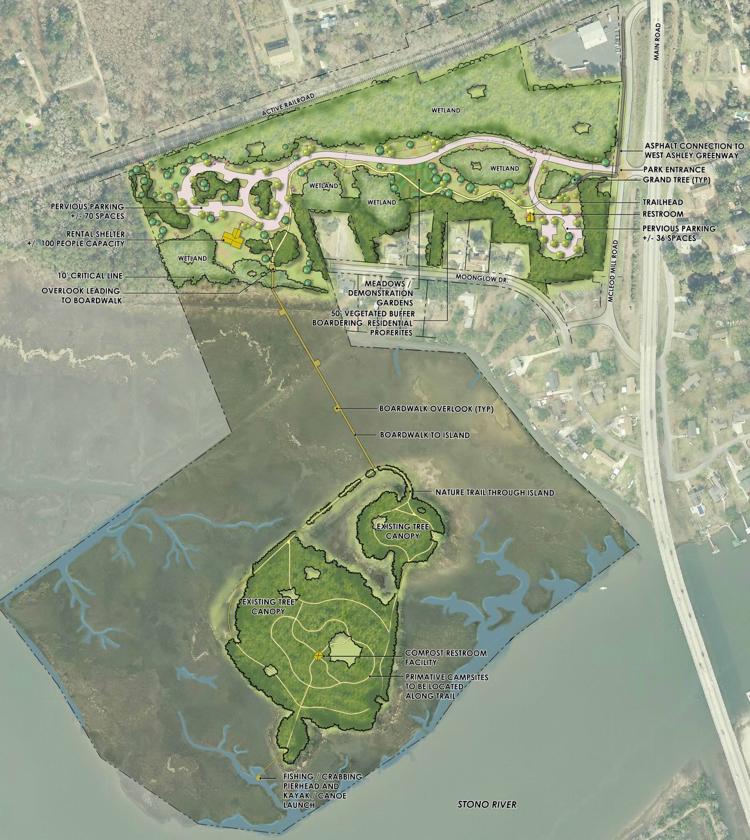 The project's first phase involves paving about a quarter-mile trail on 25 acres off Main Road, with minimal facilities such as a picnic area, bathrooms, water fountains and bike racks. Construction is expected to begin by October and finish in the spring.
That portion of the park will open while the second phase gets under way. that includes a 1,000-foot boardwalk across marshland to connect to a 12-acre forested island, where another walking trail will wrap around the edge. It will offer several lookout points and places for bird watching.
The first two phases will cost $2.2 million, according to Bennett.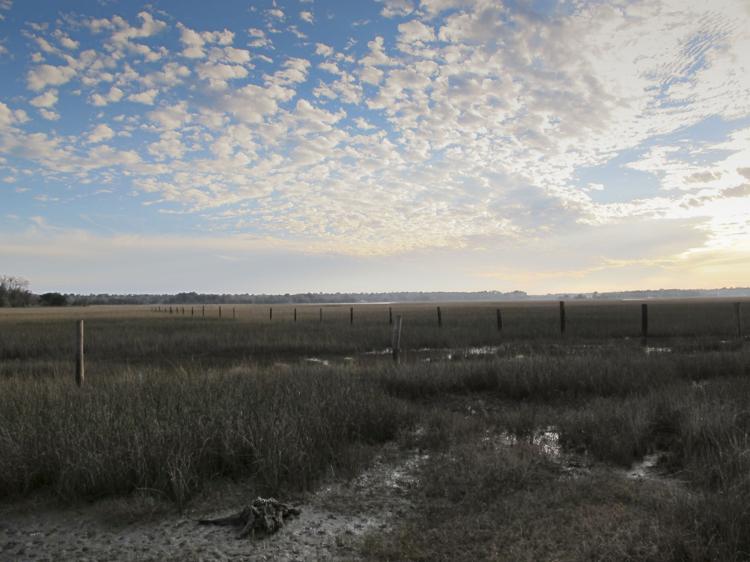 At some point, the PRC will work with the city of Charleston and S.C. Department of Transportation to connect the park to the West Ashley Greenway, which involves extending that pedestrian trail south by about 2,000 feet. 
Jason Kronsberg, director of the city's Parks and Capital Projects Department, said the project will advance the city's overarching goal of increasing public access to the water's edge. 
"We'll be able to provide a point of access to the Stono River directly through the West Ashley Greenway," he said.
Jason Crowley, transportation and communities program director for the Coastal Conservation League, said the new connectivity is important. He'd like to see that concept extended across the Stono so that Johns Islanders can walk and bike to the park as well. 
Years ago, a developer planned to build 33 homes and a commercial building on the site. When that fell through, residents Jenny and Mike Messner and Betsy and Paul Shiverick acquired the property and donated it to the PRC to conserve the marshy area with protected wetlands.
The Messners are behind the Speedwell Foundation, which also funded the creation of the site's master plan. 
"They played a major part in making this a reality," Bennett said.
A future phase could add amenities such as a fishing pier and kayak launch, a camping site on the island, and a shelter on the mainland that could be rented for events. The county hasn't identified a way to pay for those features.