MYRTLE BEACH — A seven-attraction amusement park is planned to open this spring in Myrtle Beach, including a coaster that features a human hamster wheel — a ride touted by roller coaster enthusiasts as the most talked-about coaster of 2021.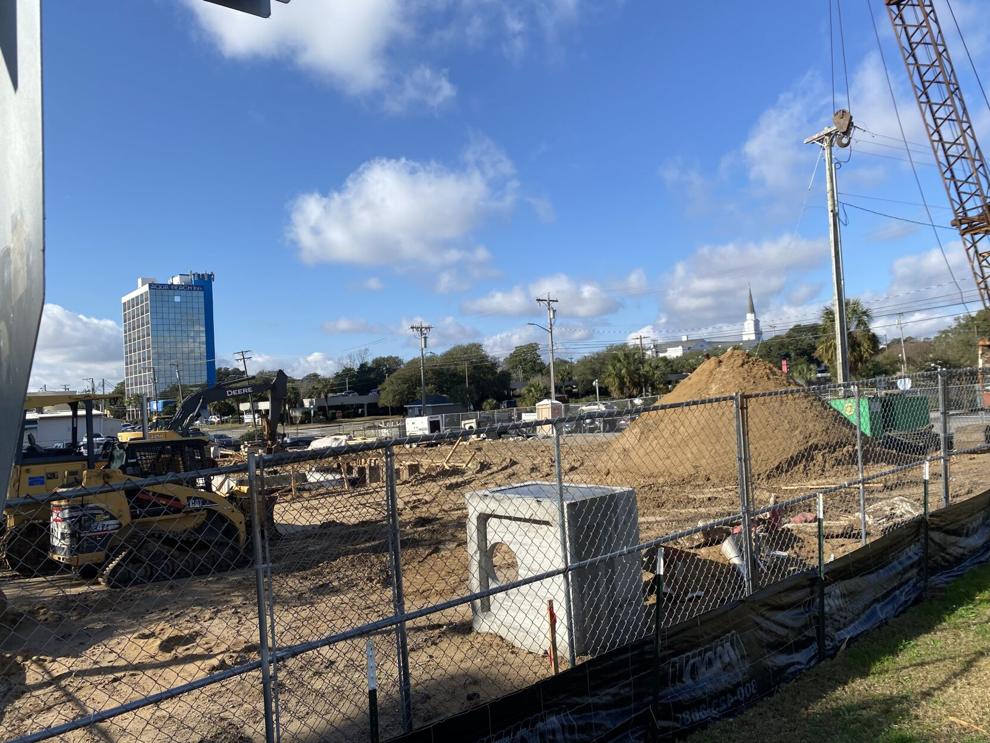 New Jersey-based Funplex broke ground at the end of 2020 at 15th Avenue North and Ocean Boulevard. Rides planned for the property include Hang Ten; Sunny Day; Up and Overboard; the Hook and Slice; and the Fun in the Sun, a family coaster has a 360 car that spins like a human hamster wheel. Amusement industry experts ThrillGeek called the ride "nuts" at the 2019 Global Association for the Attractions Industry Expo.
The Fun in the Sun was ranked No. 18 on The Orange County Register's Top 21 for 2021 Best New Attractions for coaster enthusiasts. In December, the Register called it "the most talked-about new coaster of 2021."
"We believe the Hamster Wheel cars will offer our guests a totally unique experience and the coasters design was a perfect fit for our compact footprint," Brian Williams, CEO of Funplex, said in an email to The Post and Courier. "We try to find and add unique attractions to our parks, and we think this Coaster is a great addition."
Williams said the company broke ground on the site in October and they are pleased with the progress to date.
"The site has been cleared and we've begun pouring concrete for the rides," Wiiliams wrote. "We've also made progress on the bar and restaurant."
Williams said the final coats of paint are being applied to the rides and they are "thrilled with how they are coming out."
He said the bar and grill will face Ocean Boulevard and be called Off-the-Coast Beach Bar and Grill. This two-sided, walk-up bar and restaurant will offer eight domestic and local draft beers, custom frozen drinks, and traditional bar and seafood options, he said.
Funplex has two properties in New Jersey and they have been exploring locations outside Jersey for years. Outside of a few outdoor rides at its Mount Laurel, N.J., location, the Myrtle Beach location will be its first outdoor park.
Funplex is fitting all seven full-sized attractions in what used to be a 100-space parking lot. Funplex has not announced whether it will be a pay-per-ride or an all-day wristband attraction, Williams said.
An opening date has not been finalized.
"The Funplex Myrtle Beach will offer a big punch in a compact footprint, Williams said. "It is our intention to be operational by Spring 2021 and look forward to providing a fun, family entertainment experience to all of our guests."
Williams said updates on the project will be announced on its Facebook page and website, thefunplex.com.
Spring break this year for drive-from family markets is as early as March 29 (Wake County, N.C., schools). The bulk of the larger school systems whose families visit Myrtle Beach during spring break are scheduled for April 2-11 (Mecklenburg County, N.C., and Richland County, S.C.)