As the Post and Courier Myrtle Beach officially launches today, here's a quick look at the seven journalists who will be providing first-class coverage moving forward:
Richard Caines
A 2017 graduate of the Walter Cronkite School of Journalism and Mass Communication at Arizona State, Richard has covered everything from government to sports in his two years in the South Strand. With his production duties being absorbed elsewhere, Richard will now be reporting and writing full-time, focused on courts in both counties, where he will dive into interesting cases, as well as identify trends that affect our courts and jail systems.
Tyler Fleming
With two years under his belt at the Sun News, the University of North Carolina graduate has an affinity for government reporting, known locally for breaking stories due to incredible sourcing, as well as a tenacity to not be beat. That will continue with the Post and Courier, as Tyler will work closely with our bureau in Columbia to provide in-depth coverage of our local and state politicians, as well as aid with our breaking news coverage throughout the year.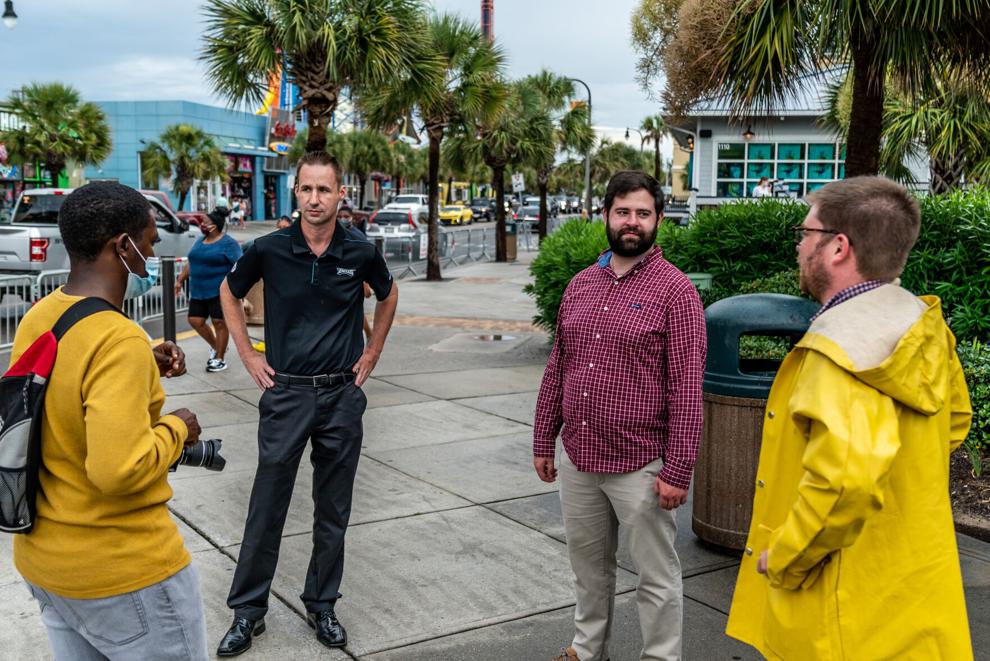 Danny Kelly
A graduate of the University of South Carolina, Danny joined the team in December and has made a major impact in our local sports coverage while also delving into government reporting when sports went by the wayside due to COVID-19. With current sports seasons up in the air, Danny will tackle sports features, as well as aiding a staff-wide project looking into growth in both counties.
Nick Masuda
A California native, Nick is the managing editor of this newsroom, focused on supporting the six reporters, while also working with the community to make sure that this product is truly representing its interests. Nick is a graduate of UC Santa Barbara and has worked as a journalist in California, Maine, New Jersey and Florida, where he worked in various roles including management, design, reporting, photography and web development.
Hannah Strong Oskin
Another former member of the Sun News, the Winthrop University grad brings a lifetime of knowledge of the Grand Strand to the table, having grown up in the area. Her superb writing is a reflection of this community, having covered crime and breaking news for years. With the Post and Courier, Hannah will dive into education coverage, from both Horry and Georgetown school districts, to Coastal Carolina and Horry Georgetown Technical College.
Jay Rodriguez
A former bar owner and Chicago native, Jay fell in love with the Grand Strand and has made quite the career for himself along the coast. The Southern Illinois graduate covered business and features for the Sun News for years, and will take on business duties with the P&C. Jay also brings a public relations background to the table, allowing him to stay sourced in the business community to keep you informed of the latest comings and goings every day.
Kareem Wilson
Those throughout Georgetown County will be familiar with Kareem — a 2018 grad of Winthrop University — as he has covered a host of different stories, including schools, health and government. With the advent of COVID-19 and the impacts it has had on both counties, Kareem will be focusing more of his day-to-day on health, tackling daily updates on the virus as well as key trends that are impacting the community at all levels.