LITTLE RIVER — For the first time in its 51-year history, the North Myrtle Beach Chiefs are headed to the Class 4A Lower State Championship game after defeating North Augusta, 35-10, on Friday night.
"Just proud. Really proud of our guys," head coach Matt Reel said.
"It's a special group right there. It doesn't happen all the time. I keep telling these guys that when special things happen, you got to latch onto it and run with it. Our guys I think are running as hard as they can right now. We are going to keep pressing and pushing them."
The Chiefs quicky seized the first momentum of the game as returner Chandler McCall took the opening kickoff 99 yards untouched for a quick 7-0 score 15 seconds into the game.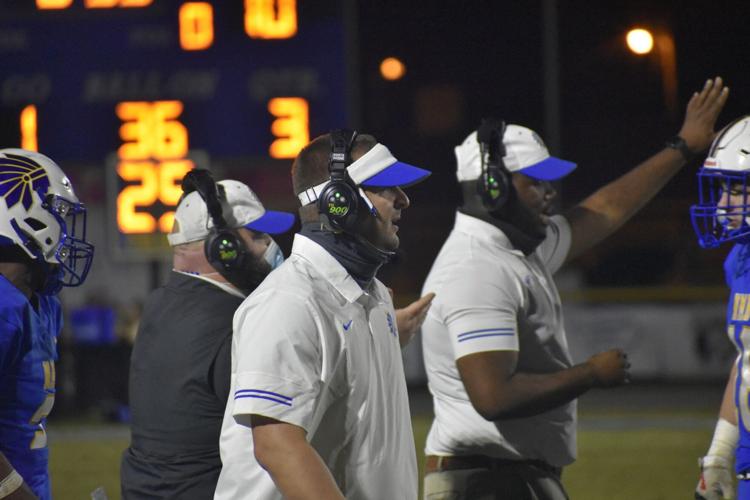 Coach Reel said it was a huge spark for the team.
"Can't script it any better than that," Reel said.
"We have a great special teams coordinator who does a great job of breaking down things every week. I thought we had some opportunities all year to make those big plays. That time we put it all together. It was huge coming out of the gate"
North Myrtle Beach quarterback Cameron Freeman later connected on a 36-yard touchdown pass to receiver Tyree Smith to cap off a three-play, 47-yard drive making it 14-0 at the 8:57 mark of the first quarter.
"We trust Tyree a lot and we just knew we could make that play to him," Freeman said after the game.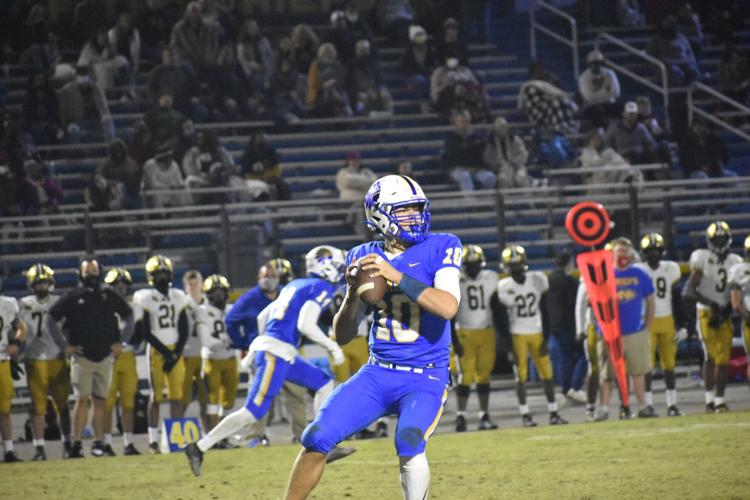 North Augusta got on the scoreboard after a 4-play, 35-yard drive when running back Jacari Buckson rushed in a two-yard run at the 5:11 mark, making it 14-7.
North Augusta narrowed the gap even more after a 35-yard field goal by kicker Drew Stevens, making it 14-10 with 6:11 to go until halftime. The Chiefs answered right back, with running back Nyliek Livingston scoring on a 7-yard run after a five-play, 65-yard drive, making it 21-10 with 4:25 to go until the break.
Freeman called his own number on a 4-yard run at the goal line at the 4:11 mark of the fourth quarter, giving the Chiefs a sizable 28-10 lead. Running back Tavarius Hooks soon after putting on the exclamation point as he scored on a 32-yard run with 2:19 to go in the game, giving the Chiefs a 35-10 victory.
"Very big win," Freeman said. "We just made history in North Myrtle Beach."
It was a hard-fought, physical football game for the Chiefs, who will play Myrtle Beach High School next Friday night for the Lower State Championship.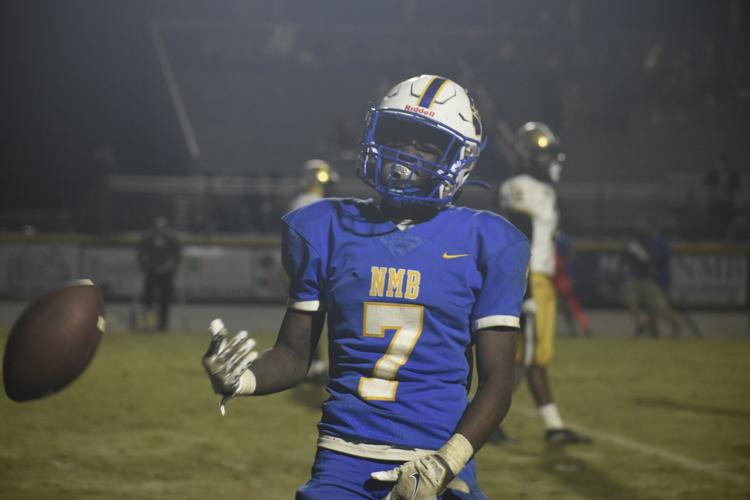 "That's the way we like it," Reel said. "It ain't pretty, but you dig in and find a way. We aren't the prettiest team, the biggest team but I think we have the biggest hearts of anyone around. We challenge our guys. We challenge their mental and physical toughness, and I think that showed in the last two quarters of the game."
"We are going to show up with our hair on fire, and we are going to play."