NORTH MYRTLE BEACH — Alyssa Dayvault, the North Myrtle Beach woman accused of giving birth to two newborn babies on separate occasions and disposing of them in the trash, is scheduled to go on trial the week of Oct. 12.
Currently out on bond and charged with two counts of homicide by child abuse, Dayvault could face life in prison if convicted. She was arraigned in February and rejected a plea deal that called for a recommended sentence of 30 to 35 years if she would have pleaded guilty to one count.
Dayvault was admitted to a local hospital in December 2018 where it was determined by officials that full-term pregnancy signs were present.
She was arrested after admitting to authorities that she gave birth to a baby boy at her home close to Dec. 2, 2018. Reportedly she told officials the newborn "was born alive" and took "multiple gasping breaths."
The police said that she failed to give the baby proper medical attention to save its life. Warrants said that officers found the remains of the newborn in a trash bin at Dayvault's home in North Myrtle Beach.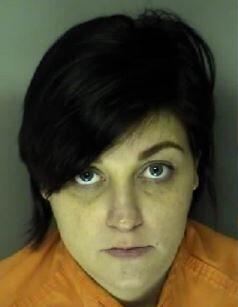 Dayvault is also accused of disposing a baby girl in a dumpster shortly after birth at a North Myrtle Beach apartment in November 2017. While investigating the 2018 case, officials discovered that she birthed a baby and then disposed it in a public trash receptacle at the complex.
She didn't seek medical attention at the hospital on that occasion, but authorities were able to confirm her story by obtaining her medical records. The records showed that she was pregnant that November and in her third trimester. Warrants said the fetus at the time had a "healthy heart tone."
Dayvault is also the mother of two living children.
She was charged with homicide by child abuse and desecration of a body, two counts each in 2018, and was granted bond in May 2019.
The trial was scheduled to start the week of Sept. 28, but Dayvault asked the judge for a continuance.