MYRTLE BEACH — It started with the idea of a man who heard people's prayers in his head.
The only way he could rid the prayers is through drinking — and that brought more problems.
That's the premise that sparked Myrtle Beach producer and scriptwriter Ralph McCloud's latest film, "Broken Halos."
The inspirational psychological thriller is the first film McCloud has fully controlled without using other large companies that could change the title or rework the script. McCloud finished the first draft of the story in November 2018 and the crew took the whole month of February 2019 to film.
"It's a redemption story really, and it kinda follows his plight," McCloud said. "It's a good feeling when you get it done. I had a feeling while we were shooting that it would be pretty good."
Myrtle Beach natives may recognize some familiar scenes in the film. Spots the crew used include St. Andrew Catholic Church, Hillcrest Cemetery on S.C. 544 and The Old Irish Pub in downtown Myrtle Beach. The film stars lead actor Brad Benedict as Matthew and Pawleys Island native Lexi Giovagnoli, who plays Matthew's wife, Hannah. Other actors include locals from the Grand Strand.
McCloud worked as the writer, executive producer and producer. He compares making a movie to making sausage: you love to enjoy it, but you don't want to see it being made, he said.
"It's not glamorous," he said, adding the exhaustion and long hours of the process.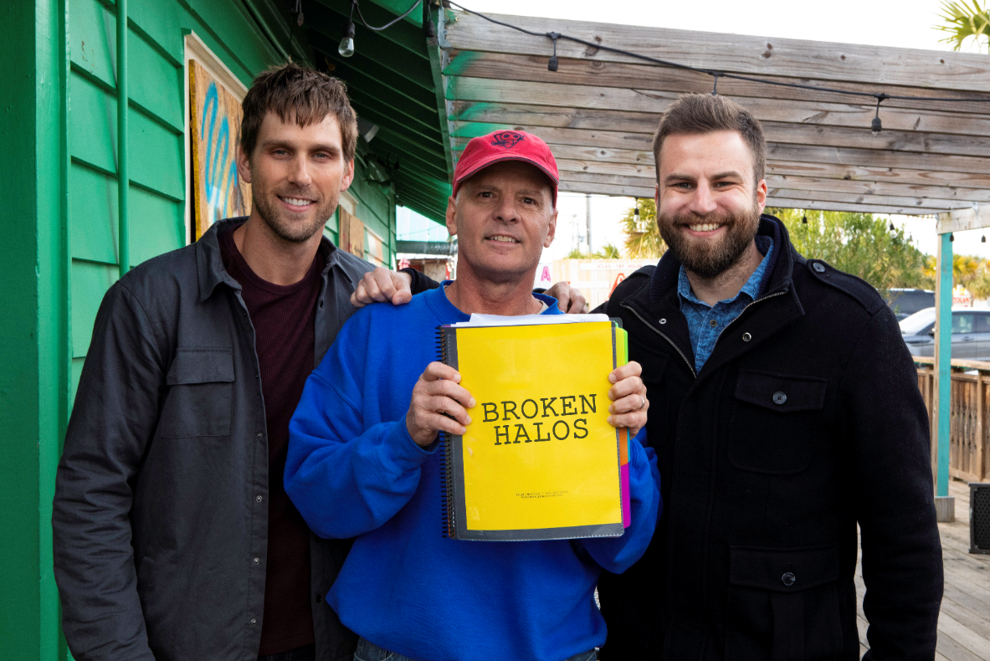 Director Michael Kampa said the post-production portion took about a year, which included music composition, color and sound.
"The whole time we were making the movie, that's our focus — the audience," he said. "It sounds like people have an emotional reaction to it, which is what we are going for."
Kampa, who is based in Minnesota and has been in the industry for a decade, said he enjoyed how the script blended different genres together.
"The film has a great combination of horror elements... drama elements... There's also some humor in it, which was nice because it's a heavy film in a lot of ways," Kampa said. "We had a great cast and crew."
Though there are some scary parts, McCloud said it's a film the family can watch. It excludes nudity, sex and cussing.
The film can be streamed on Amazon and can also be found in Walmart, which is inspiring, McCloud said.
"To actually get it out... to know it's in Walmart... that inspires me a little bit to say, you can do it, keep doing it," McCloud said.
Originally from Huntington, WV, McCloud first started working in TV at 12 years old as the "anchor boy" for a kids program on the local BBC affiliate. McCloud moved to Myrtle Beach in the 1980s when he was 19 years old, and worked as a sports anchor at the former WGSE. He later produced Grand Strand Golf, a golf show that was syndicated out across the country.
McCloud now owns Carolina Video Group, a production company that writes and produces commercials.
So what's next? Well, you may have to wait and see. McCloud has a new premise for a script he is now writing. He hopes to film it next year.