MYRTLE BEACH — Horry County plans to buy at least 30 homes in flood-prone areas to reduce risks from rising waters from the Intracoastal Waterway, like what happened after Hurricane Florence.
Horry County is purchasing flood-prone properties in Socastee using $13 million in grant funding from the S.C. Office of Resilience disaster recovery division. Planning for the program began after Hurricane Florence, which brought record rainfall and river flooding along the waterway and Waccamaw River in 2018.
Dozens of homes flooded across Horry County after Hurricane Florence, including in Conway, which has a similar buyout program that is specific to flood-prone properties within its city.
After more than a year of planning, Horry County announced recently that purchases of the first three properties in the program were closed, and at least 10 properties will be closed in the coming weeks.
Another round of buyouts in the area will be held later this year, the county said.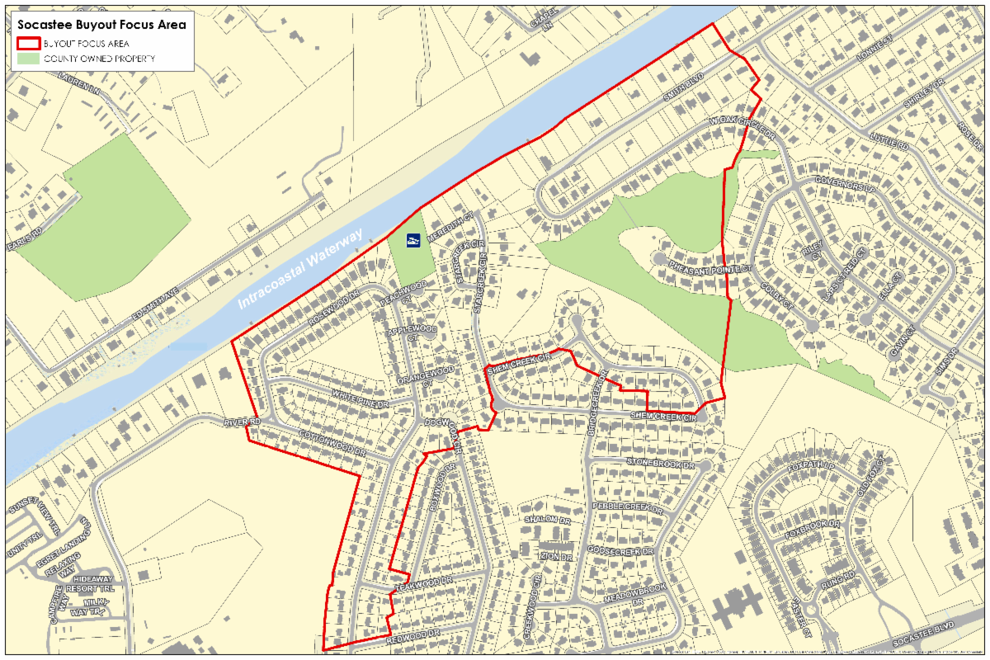 "While we know there is still much more work to be done, we are pleased to see progress," Beth Tranter, Horry County community development director, said in a statement. "I am grateful to the members of the Socastee community for their continued patience and perseverance through this process."
The buyout program is voluntary and pays for the purchase and demolition of flood-prone homes along the waterway in the Socastee area.
After the properties are purchased, the county will turn the land into open green space, and examine if any of the sites could become public parks.
To apply for the program, visit https://bit.ly/3x2DbSY or call (843) 915-7033.