MURRELLS INLET — Grampa Dan. Edith Nicholas. Brenda Kidd. Dianne Lee McClellan. Darren Timmons. Mar and Jim. Dr. Perez.
Mommies. Daddies.
Names of those gone too soon, lost due to a global pandemic that preyed in private.
COVID-19 didn't recognize social stature, nor the color of one's skin.
It didn't scrutinize age, nor profession.
It was lethal.

As dozens stared at more than 770 luminaries lit up by battery-operated candles against the partly cloudy night March 16 at Tidelands Waccamaw Community Hospital, the grief and heartache on the faces of health care workers who have attempted to thwart the disease has the look of exhaustion, but not defeat.
They've buried loved ones. They've been the last hand to be held as families were kept at bay due to strict COVID-19 protocols.
The pain hasn't resolved, it's just taken on different forms over the past 12 months.
"I'm sitting here in my car after working 16 hours," said Ashley Griffith, the head nurse in the critical care unit at Georgetown Memorial Hospital and the face behind a monthslong video diary for Tidelands.
"I just don't think anyone really understands how hard this is. There's nothing you can do to help them and you do the best you can, but I just wish people would start taking this seriously because we are tired and we want to help but there's just nothing we can do that's going to help."
The anniversary of the first COVID-19 patient at Tidelands is far from a celebration — it's a memorialization, but not of just the 781 lives lost in Horry, Georgetown and Williamsburg counties to date, but also of the yeoman's effort by the community to assure that no life was lost in vain.
Having to collect himself, with a crackling voice hidden behind his brown mask, Nathan Mattox still feels every loss, using each one to aid in learning, educating and now hoping.
As the clinical director of the intensive care unit at Tidelands Waccamaw Community Hospital, Mattox has become close to families he might not have ever met otherwise, with the coronavirus making them instant teammates.
Looking out at the 770 luminaries, he sees it as "a person that's not here with us anymore." He continues to take pride in being there for families at the end.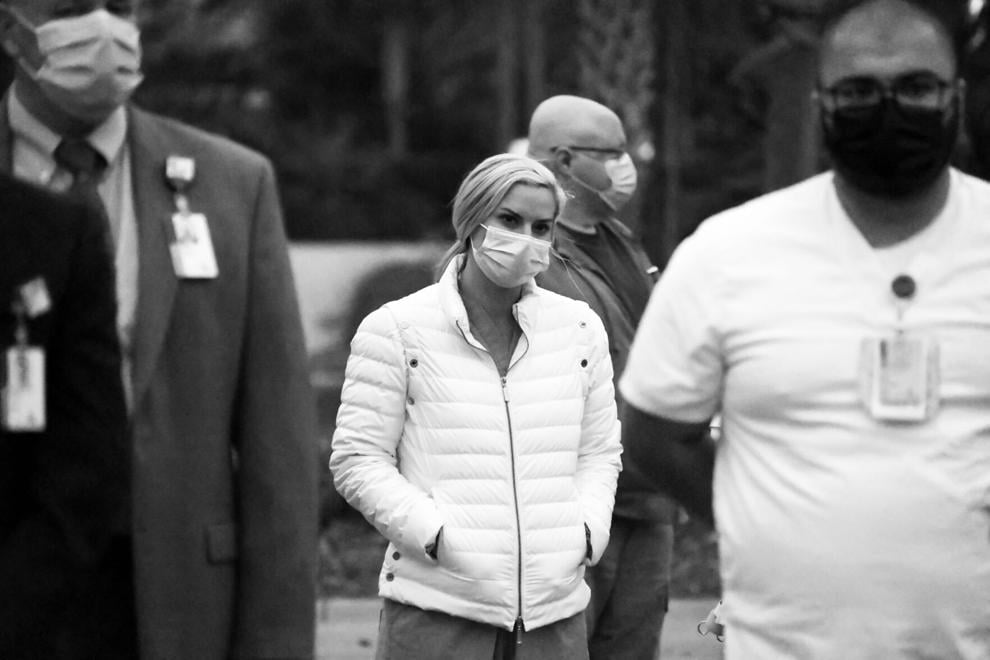 But he also knows that there aren't white bags to represent the teammates that will now be connected to him for life.
"We had the privilege of taking care of loved ones," Mattox said. "For those we were able to give them back to their families, that was a big win for us."
Among the three counties Tidelands serves and paid tribute to, the numbers show an aggressive medical community searching for answers, even amid multiple waves that tested their collective mettle.
There have been 465,036 tests given — which is just under 17,000 more than the combined populations of all three counties.
The results are 46,607 positive cases and 2,685 hospitalizations, the latter testing the medical system early as Myrtle Beach spiked in July. But it wasn't over, as all three counties saw a steep rise in November, December and January, causing hospitals to scramble for additional staff, stretching their already thin staffs even further.
It wasn't just bad along the Grand Strand over the holidays, as the entire country was again fearful after progress was seemingly made in September and October.
At the time, it was a definitive cause for concern for Gayle Resetar, the chief operating officer at Tidelands. Her ICUs were well above capacity, reaching 120 percent at one point.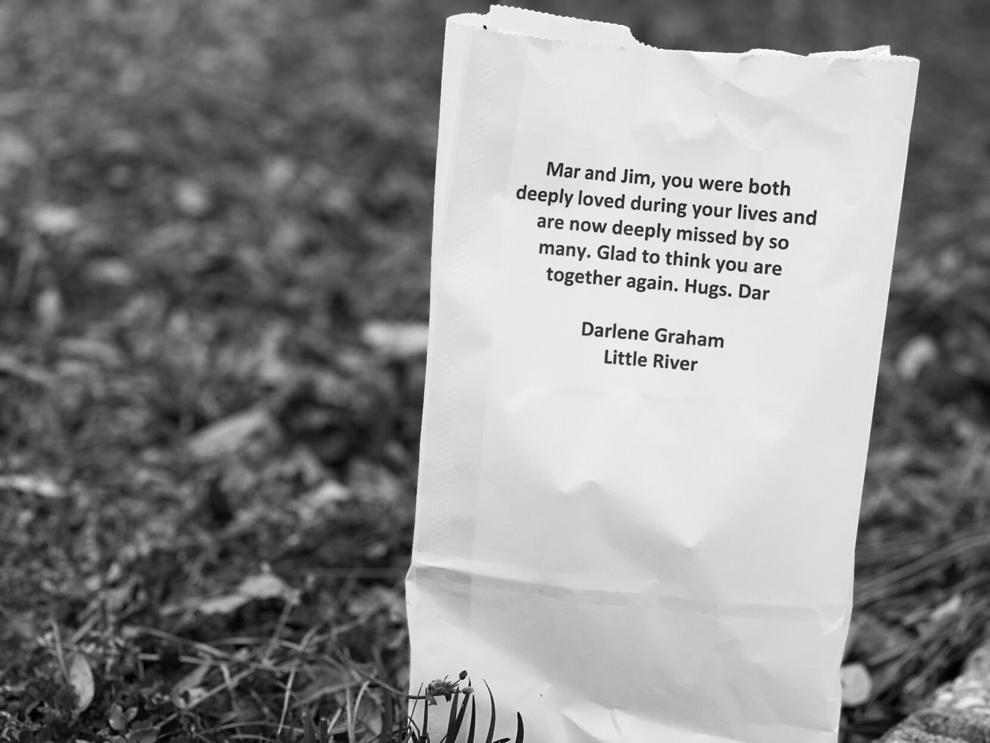 "The resources are thin. It's challenging for the entire Grand Strand," Resetar said. "It's busy like this everywhere now."
It was in these tough moments that Dr. Mitchell Devlin found himself compartmentalizing quite often, knowing that he had "to move on right now" as hospitals became flooded with sickly patients.
Devlin frequently reminded himself of the Hippocratic oath that doctors take, to serve patients no matter the situation.
A global pandemic wasn't something any doctor could plan for, but it was the obstacle in front of him, regardless of the potential for personal harm.
While never becoming numb to what was happening, Devlin found himself taking longer showers, decompressing from what he had seen that day.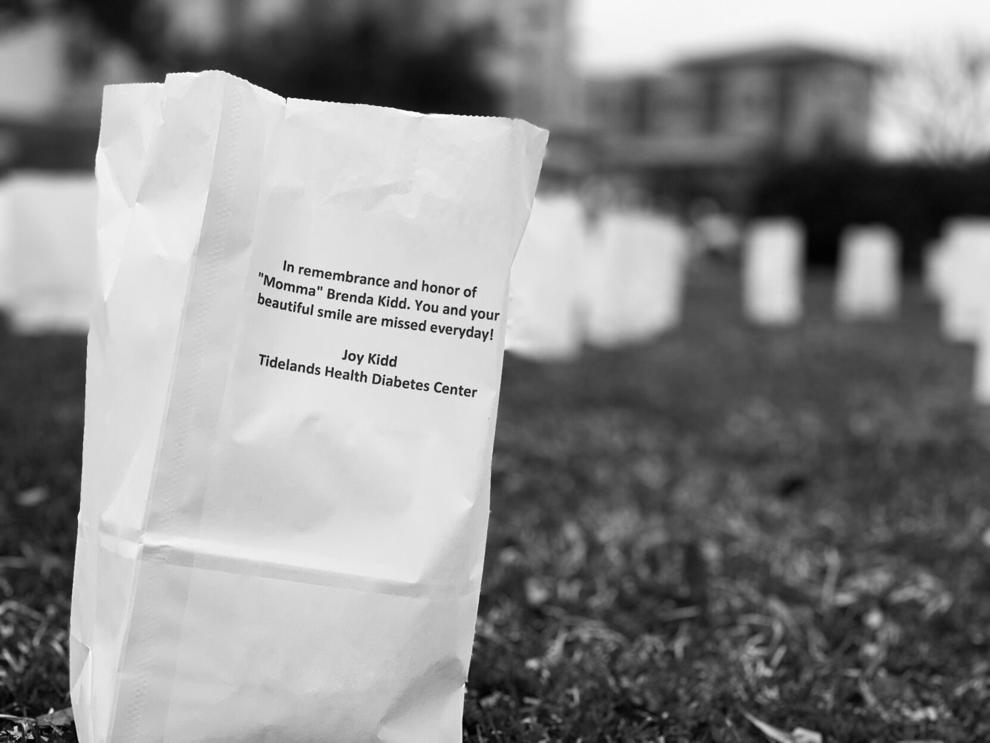 That deep breath allowed him to find the positive.
"You look around at those who are healthy, or on the way to being healthy, and that is what you need to see," said Devlin, eyes completely focused on the sea of luminaries that spanned the front of the hospital's expansive lot at 4070 U.S. Highway 17 Bypass South.
And now excess demand for ICU ventilators is shifting to the need for needles in arms, with a trio of COVID-19 vaccines in the marketplace.
Both Devlin and Mattox marvel at the speed in which three thoroughly tested vaccines were made available, something unmatched across the world. Neither one even thought it was a possibility on March 16, 2020, but the last year has taught them both that expecting the unexpected is the new normal.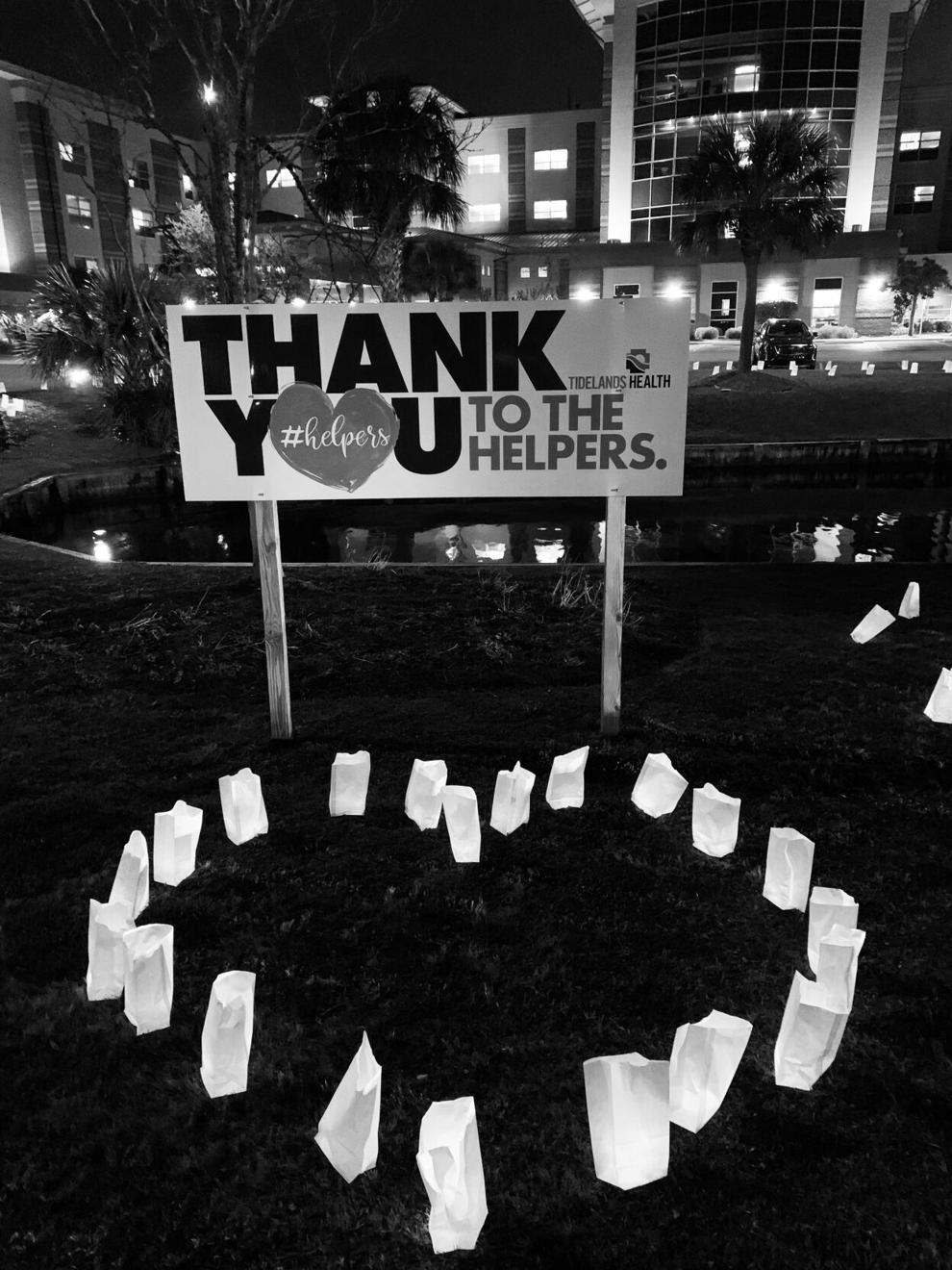 To date, 114,158 have begun the vaccination process in the three counties — or roughly 25 percent of the population.
And now it's a collective waiting game, with Mattox admitting that hospital staff is quite aware of not only those that want the vaccine, but that with time comes the opportunity for other variants of COVID-19 to rear their heads.
He believes that history shows that humankind will continue to rise to the occasion.
"In my grandmother's life, she saw the vaccine for polio and other childhood diseases like smallpox and things we didn't have vaccines for," Mattox said. "Now that those things have been limited or eradicated.
"I'm hoping that we can get COVID in the rearview mirror, too."