It's been an unorthodox offseason to say the least, but that hasn't stopped Coastal Carolina junior tight end Isaiah Likely from getting where he needs to be both physically and mentally for the 2020 season.
With students now back on campus at Coastal Carolina and classes starting Aug. 19, Likely knows he and the team will have to be disciplined if they want to stay safe and not catch COVID-19.
"I feel like the last couple of weeks, like, we understood that, like, if we want to play a season, we have to be able to be grown up," he said. "Being a college kid, you got to grow up fast during corona and the quarantine that's going on, so our coaches have preached, like, 'If you guys want to play a season, you guys have to be able to quarantine yourself from all the regular college activities that you guys want to do'. So I feel like the team has, like, overcome the whole going out situation and understand, like, if you want to play a season, we have to all be together."
Likely used this unprecedented offseason to better himself and realized how much he valued his teammates.
"About myself, I learned that there (were) a lot of details I needed to do to perfect my craft in order to get the best outcome for the team overcoming the 5-7 season we just had," Likely said.
"I also learned how much I love my brothers, due to the fact that not being with them for four months really took a toll on when we got back and how much chemistry we had."
Likely stressed how important being able to play this season is to him and his team, especially after the team made a video highlighting how much they want to play.
"I mean, football has always been a part of everybody here's life," he said. "It's most everybody's little boys' dream to play D1 football, so that video really just showed you guys, like, our hearts and our minds on how we want to be coming into this 2020 season after the 2019 season."
In 2019, Likely's 32 receptions for 431 yards and five touchdowns were enough to earn him spots on the 2019 Phil Steele Sun Belt Conference All-Conference Second Team and the 2019 All-Sun Belt Third Team.
Likely was also on the watch list for the John Mackey Award last season, an award given out to the most outstanding tight end in college football by the Nassau County Sports Commission.
This year, Likely was named to the 2020 Phil Steele Preseason Sun Belt Conference All-Conference Third Team and the 2020 Athlon Sports Preseason All-Sun Belt Second Team.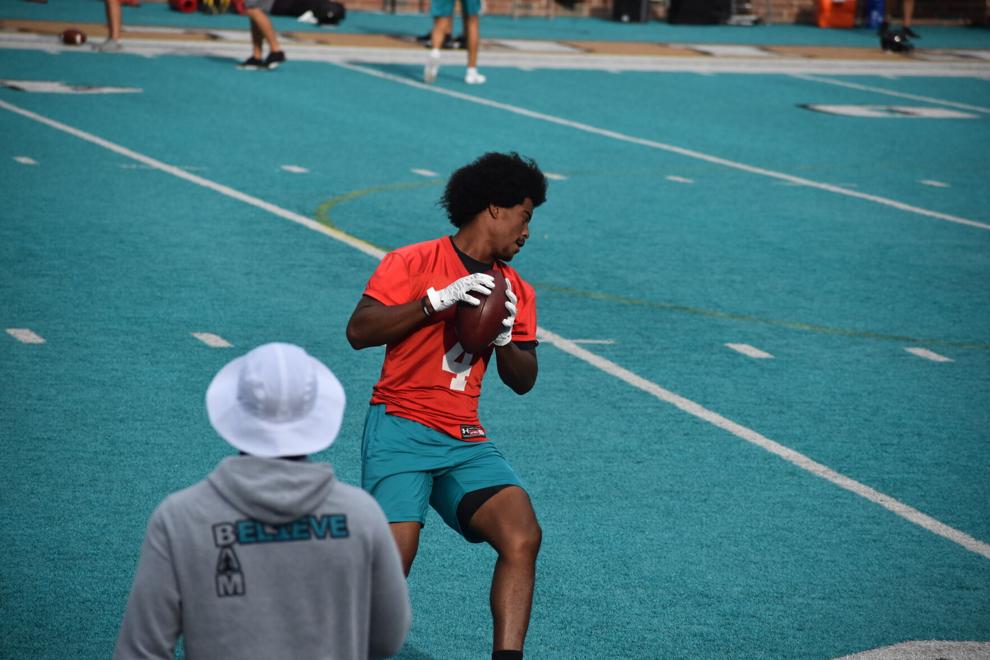 Last week, both the Big Ten and Pac-12 conferences announced that they would be moving their fall sports seasons to the spring, making them the first two Power 5 conferences to do so. However, the Sun Belt Conference has made it clear it intends to keep fall sports in the fall. All of its member schools will play eight conference games and up to four non-conference contests.
"I mean, it created some commotion around the team, but like, we have a great coaching staff so we were all taught to keep a positive mindset and don't lose faith and that's really what we did," Likely said.
Likely has a friend who has been affected by the Big Ten's decision to move football to the spring.
"My friend plays at Michigan, so when the news came in, I called him because he's one of my closest friends," Likely said. "So I called him to make sure he was doing good, but like us, he kept a positive mindset and understood that, like, things happen. But he's going to be ready when the time comes."
The Chanticleers currently have two non-conference games on their schedule: Sept. 12 at Kansas and Dec. 5 at home against old rival Liberty.
Coastal Carolina was originally scheduled to play Kansas at home this season on Sept. 26, which would've been the first Power 5 team to ever play at Brooks Stadium, but the Big 12 Conference announced that Kansas would be playing Baylor that weekend instead after making alterations to its schedule. Coastal Carolina beat Kansas on the road 12-7 last year and will have an opportunity to finally play them at home next year on September 11, 2021.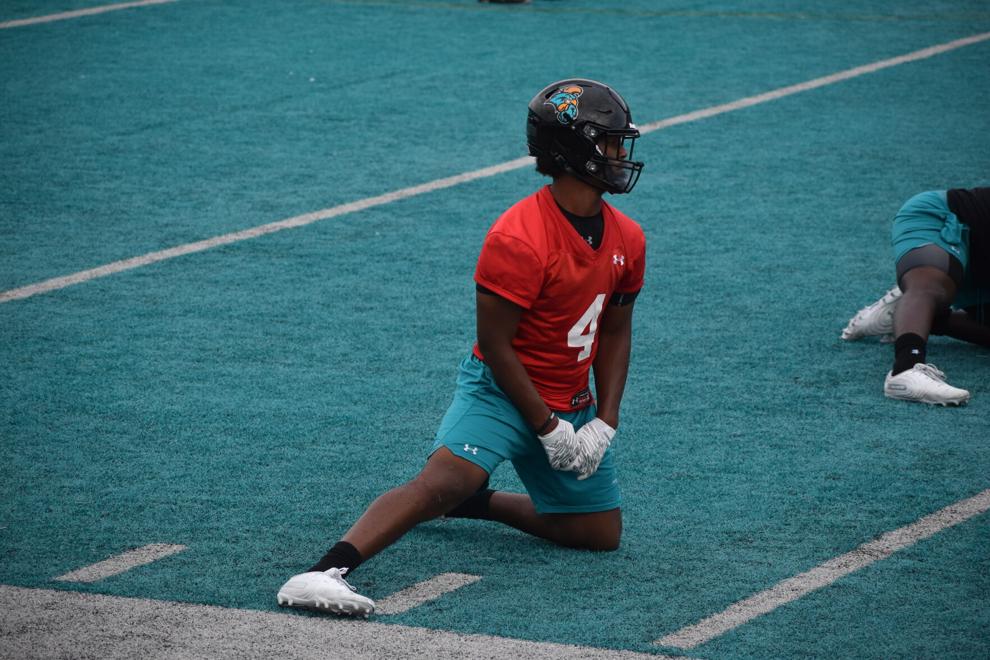 "Like any team we play, no game's bigger than the next, so dealing with Kansas, we're just glad that they want to play us again and we get to actually compete," Likely said.
The Chanticleers were able to schedule Kansas on Sept. 12 due to the Mid-American Conference announcing it was moving its fall season to the spring, axing Coastal Carolina's road game with Eastern Michigan that week.
Coastal Carolina also announced on Aug. 19 that it would be playing old Big South foe Liberty University on Dec. 5 at Brooks Stadium. The teams have played 14 times before and are 7-7 in those contests. The Chants won the last game between the two, 42-7, on Nov. 17, 2016.
Dec. 5 is the same day of the Sun Belt Championship game, but the conference said it may adjust its title game if the Chants qualify.
The Chants now have vacancies on Sept. 5 after their road clash with South Carolina was canceled because the Southeastern Conference is playing a conference-only schedule this season, Sept. 19 after Duquesne decided to cancel its non-conference season when the NCAA announced it canceled fall Football Championship Subdivision championships (it will play Northeast Conference games in the spring), and on Sept. 26.
It is uncertain if Coastal Carolina will schedule a game on Sept. 5 at this point.
Likely thinks this team has high expectations going into this season.
"I feel like 2020 is probably the best team that we've had in a while," he said. "I feel like the chemistry's there, the details are there and, like, if you come to a practice you can see that all of us love each other whether you play offense or defense, whether you're a coach or a player."
Likely still doesn't know who will be throwing him the ball this season. Head coach Jamey Chadwell still has not named a starting quarterback for this season.
It will likely be either junior QB Fred Payton or junior QB Bryce Carpenter, whom shared the role last season.
"I feel that I trust whatever (co-offensive coordinator and QBs) Coach (Willy) Korn (and) Coach Chadwell's decision (is) on whether (No.) 12's (Carpenter) going to start or whether (No.) 9's (Payton) going to start," Likely said. "I got the best faith to lead them to a conference championship with either one of them."
In practice each day, Likely faced arguably the best defense in the Sun Belt, which features the likes of Bronko Nagurski Trophy watch list member Tarron Jackson at defensive end which will help the team's offense in the long run.
"The defense is probably, well, is, the best in the Sun Belt Conference by far," he said. "(The) D-Line, secondary and linebackers. As you guys can see, the D-Line has been getting a lot of recognition, so it's great battling them every day and going up against them. Our linebackers, Teddy Gallagher and Silas Kelly, (are the best) linebackers in the Sun Belt and the secondary's probably the best that I'm going to go up against this year."
Last season, the Chanticleers lost five close games by a combined 24 points, and that statistic has motivated the team this offseason.
"We've been preaching our core values and really, '24', to remind everyone on our team, freshman or senior, that last year there (were) a lot of little details that kept us out of being the first (Coastal Carolina team) to have a bowl game or even playing for a conference championship," Likely said. "So we've been preaching a lot of '24' (to) have the young kids understand that a lot of the minor details are going to happen in the biggest games."
Likely has worked hard throughout the offseason to improve his game after having a solid year last season.
"Over quarantine, I've been watching a lot of film and been spending a good (amount of) time with my trainer," he said. "So my goals this year (are) to be the best tight end in the Sun Belt and be one of the top tight ends in the country with finishing First Team in the Sun Belt with at least 10, 12 touchdowns and 800-plus yards."
Likely is also expecting things out of his fellow tight ends and wide receivers.
"I feel that you guys are going to be shocked at how (many) weapons we have on the offense," he said. From (running back) CJ Marable to (wide receiver) Jaivon Heiligh to (wide receiver) Kam Brown to (wide receiver) Sam Denmark, just showing that we're not just a one-dimensional team. Everybody can do what they do."