NORTH MYRTLE BEACH — A former entertainment venue that had operated in the Ocean Drive section of North Myrtle Beach for decades is returning to its musical roots with a new project by veteran Grand Strand performer Greg Rowles.
Currently home to the Valorous Church, the three-acre site at 701 Main St. with an entertainment past has historically been a popular landmark for drivers headed to the beach or looking to shag dance at the area's multiple beach clubs.
It dates to the late 1980s and was built by Calvin Gilmore, who is known as the originator of live music shows on the Grand Strand.
Rowles plans to remodel the existing 650-seat church sanctuary into The Greg Rowles Dinner Theatre, a retro Las Vegas showroom-style dining and musical venue slated to open next spring.
The Valorous Church, after outgrowing the space, is building a 1,000-seat 26,558 square-foot space on land two miles away at the intersection of Robert Edge Parkway and S.C. Highway 31.
He left the Alabama Theatre last January after 22 years as its featured ambassador and master of ceremonies.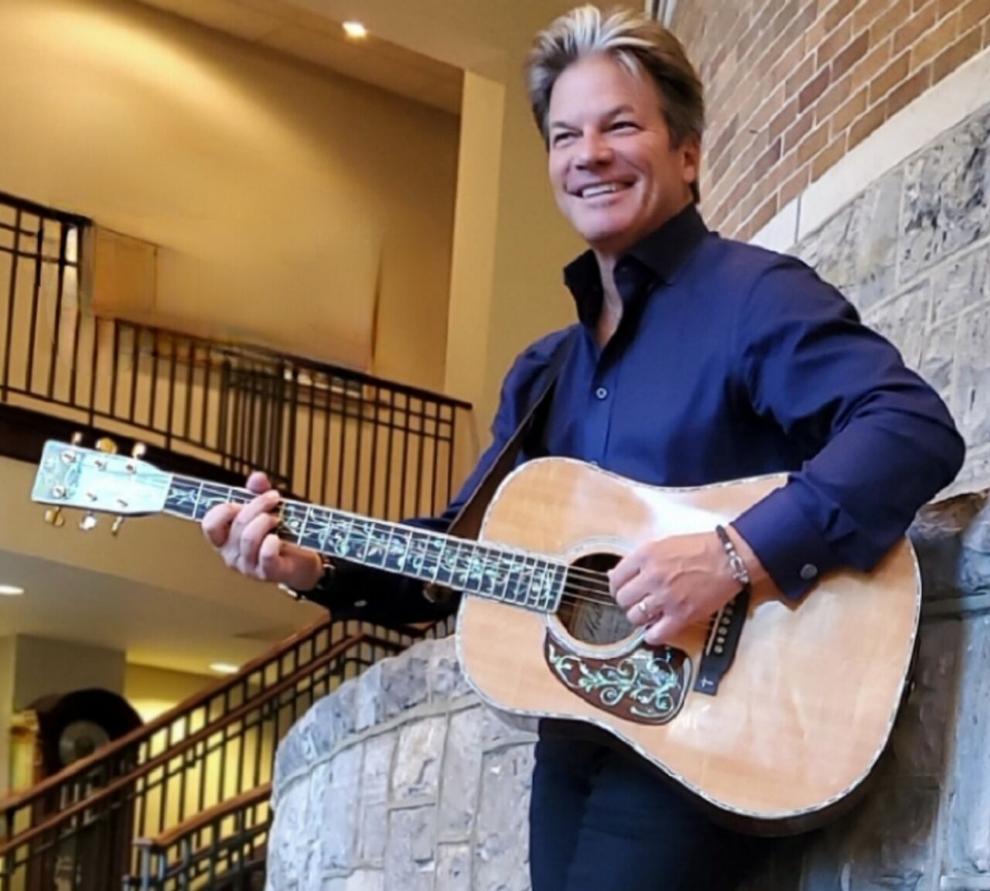 "I'm excited to be returning to a big, our own big stage here in Myrtle Beach," Rowles said in a statement. "I've been performing for 44 years professionally with half of that time happening right here along the Grand Strand so this just makes sense."
Rowles said that until the building's transformation is finished next year, he plans to continue performing locally until it is time to start producing his show for the stage. He has guest-starred at area venues since leaving the Barefoot Landing theatre last year.
"Over the last year, Brandee, my wife, and I have received an overwhelming welcome from so many amazing people with an array of opportunities to play everywhere from north to south, in homes, restaurants, country clubs and more and we are so grateful," Rowles said. "I've only ever dreamed of creating a one-of-a-kind dining and entertainment experience like this here in Myrtle Beach.
"Until now, that wasn't possible until God brought all of the right people together to bring it to fruition."
The venue has been a longtime destination for musical entertainment on the north strand since its opening in the 1980s by Gilmore. Originally known as the Celebrity Theater, it hosted his Dixie Jubilee variety show for years and his Tribute the Concert show, which gave homage to stars like Cher and Dolly Parton.
Later, there were Elvis Presley tribute shows hosted in the building featuring artists Eddie Miles and Rick Alviti. Valorous, then known as the Barefoot Community Church, started hosting its weekly services in 2006.
The surrounding area used to be home to the former Sun Fun Amusement Park, which opened in 1970 and was later razed in 1986 to build the Ocean Plaza shopping center, featuring a still-open Kroger grocery store.