There are a lot of ways to get around town in Charleston, but as more people visit and move to the Holy City each year, it becomes increasingly harder to do so. How much time will you spend circling the block for an open meter? Is it worth it to park for the day in a garage? Should you just Uber? 
Our transportation guide hopefully will make it easier on you. Here is the cost comparison, with notes on convenience included, between Charleston's different forms of transportation. 
For our roundup, we're going to make the final destination the Charleston Music Hall, 37 John St. Let's say you're catching an evening show (maybe even taking advantage of the dinner-and-a-show option, featuring a meal before the main event at Virginia's on King or Vincent Chicco's). Let's say you're downtown for a total of four hours from around 6-10 p.m. 
Please note: This isn't an exact science. These are estimates and samples from central regions to each area listed. Listed transportation costs are based on algorithms that can shift with demand, weather and other variables. 
Let the cost and convenience comparing begin! 
CARTA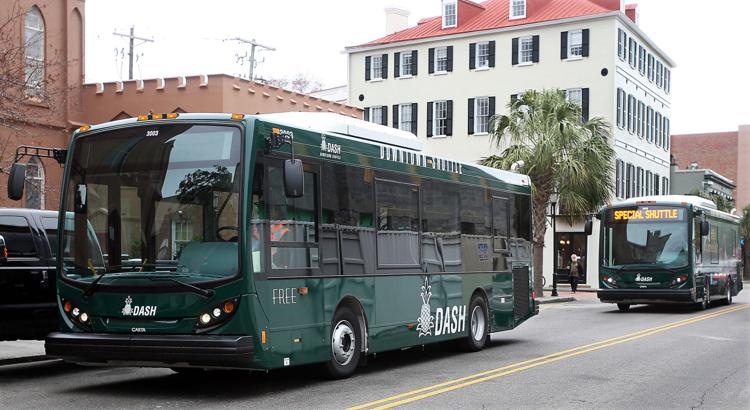 The Charleston Visitors Center CARTA stop is just a three-minute walk from the Charleston Music Hall, so we're going to use it as the final destination from these different parts of town. While the public transportation system may not be your first option when figuring out how to get downtown, it will be significantly cheaper than taking an Uber or Lyft, though you will need to figure out your route and plan ahead.
Fixed route two-way fare is just $4, while express two-way fare is $7. Transfers are 50 cents. You can also get a one-day CARTA pass for any route that will cost $7. Senior, student and low-income discounts are available. 
Be aware that many routes end before 10 p.m., so you might have to find alternate transportation home for a Music Hall show, compared to a daytime event. Things can get a little complicated in the evenings, so you'll need to navigate. 
For a complete guide to CARTA stations and shuttle options, visit ridecarta.com/bus-stops. The transit app is also helpful in estimating wait times, which can be upwards of an hour on certain routes, and providing other valuable information. You can find it here: ridecarta.com/services/transit-app.
Mount Pleasant
CARTA's Wando Circulator route picks up from as far out as Wando High School in Mount Pleasant. Or use the Coleman, the Mount Pleasant and the Mount Pleasant to West Ashley routes to get downtown. But reaching your final destination of the Visitors Center might prove a bit more challenging, since it's not a direct destination for any of those options, and a transfer is required.
Total: $5-$7 + gas $ to first bus stop 
West Ashley
The Glenn McConnell Connector, North Bridge, Savannah Highway and St. Andrews/Ashley River CARTA routes are all options in West Ashley, depending on which area of town you live in. But, like the Mount Pleasant routes, none of them directly connects along the way to the Visitors Center stop. You'd have to do some navigating, which could eat up valuable time and provoke anxiety about being late to dinner or the show. 
Total: $5-$7 + gas $ to first bus stop 
North Charleston
The Airport Express is your direct option to the Visitors Center stop from North Charleston. It starts at the airport and stops at Tanger Outlet and the North Charleston Visitors Center on its way. If you're near Tanger, the ample free parking there might be a good bet if you're looking to commute part-way and then let public transportation take you on the rest of your journey. However, the last pick-up is before 10 p.m., which means you'll need to find alternate transportation back. 
Total: $7 + gas $ to first bus stop + transportation home
James Island
There's an express route from the James Island Walmart to the Visitors Center. You can park your car for free at the Walmart and then head downtown, with little inconvenience. However, this route ends by 8 p.m., meaning you'd have to find a different way to make it back to your car at night.  
Total: $7 + gas $ to first bus stop + transportation home
Summerville
There's a CARTA station as far out as the Dorchester Village Shopping Center Park & Ride in Summerville, but it won't take you directly to the Visitors Center stop. It ends at the Calhoun and Jonathan Lucas Street stop, where you'd have to catch another bus, or enjoy a 20-minute walk to the Music Hall. You'll need to find a different ride home. 
Total: $7 (if you decide to ride and walk); $7.50 (if you decide to catch another bus once downtown) + gas $ to first bus stop + transportation home
Uber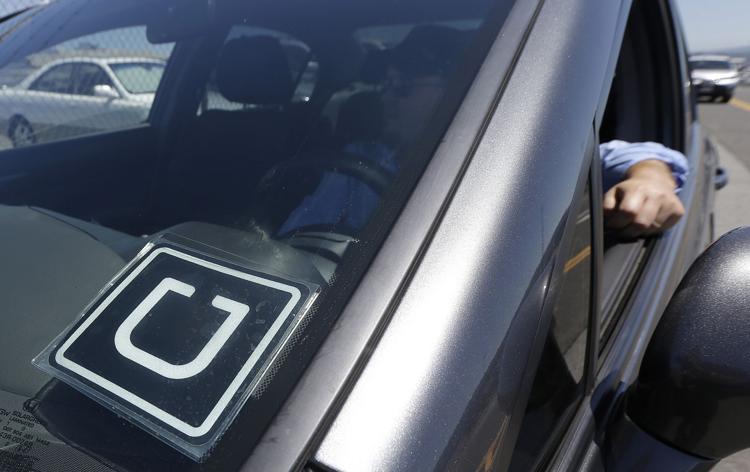 I did the math for this with an online Uber calculator, which I recommend if you're looking for an estimate before you head out. These approximate numbers will change based on exact mileage, time and demand, among other variables. You can check it out here: uber.com/fare-estimate.
Mount Pleasant: $14.23 there / $16.28 back / Total: $30.51
West Ashley: $22.09 there / $21.98 back / Total: $44.07
North Charleston: $12.89 there / $12.73 back / Total: $25.62
James Island: $9.00 there / $10.30 back / Total: $19.30
Summerville: $26.50 there / $35.70 back / Total: $62.60 
OK, so here's what we can digest from that. It's not cheap for a private ride from your home to the middle of the Charleston peninsula. The fare will cost you the equivalent of a nice entree, or more. However, if you're planning on enjoying a few adult beverages while you're out, it might be worth it to spend the extra money and ensure you, and others on the roads, are safe. 
Lyft
I did the same with Lyft, using the online calculator at lyft.com/fare-estimate. 
Mount Pleasant: $15-$18 there / $15-$18 back / Total: $30-$36
West Ashley: $18-$21 there / $18-$21 back / Total: $36-$42
North Charleston: $10-$12 there / $12-$15 back / Total: $22-$27
James Island: $8-$10 there / $8-$10 back / Total: $16-$20
Summerville: $32-$36 there / $30-$35 back / Total: $62-$71
Lyft is essentially the same as Uber, though prices do vary between the services, so it's smart to compare prices before you head out. In this case, you might save a little money on your trips from West Ashley and James Island and might pay a little more from Mount Pleasant and Summerville. But that all depends; this will differ from trip to trip. 
Parking at a meter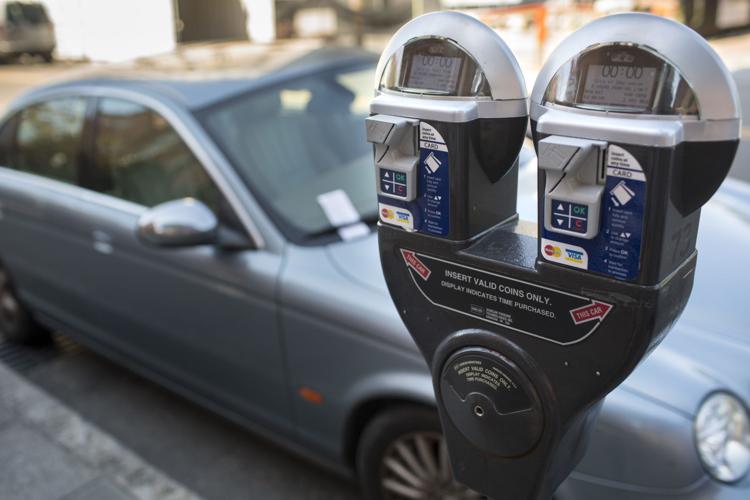 No matter where you're driving from, downtown meters are going to cost you the same amount. Unlike a garage, meters come with the uncertainty of whether you'll be able to find one close by. 
Since meter prices were raised in 2018, all meters downtown are $2 an hour and require payment from 8 a.m. to 10 p.m. daily, except for Sundays. You can now pay with coins or a credit card, making it a little more convenient if you left your jar of quarters at home — though beware: The card readers don't always work and the coins don't always register. Start with a nickel to test the machine so you don't waste those quarters.
You'll have to make sure to feed the meter until 10 p.m., through the evening show at the Music Hall. You can typically only pay for two hours at a time. That's something to keep in mind, especially if you're don't know exactly how long your show will run. A break between dinner and the show is an ideal time to refill the meter — if your vehicle isn't parked too far away. 
If you do as you're told and don't end up with a ticket, you'll only pay $8 for four hours. But if you your time runs out, tickets at meters near the Music Hall can cost you $14.
Total: $8-$18 (with a ticket) + gas $
Parking in a garage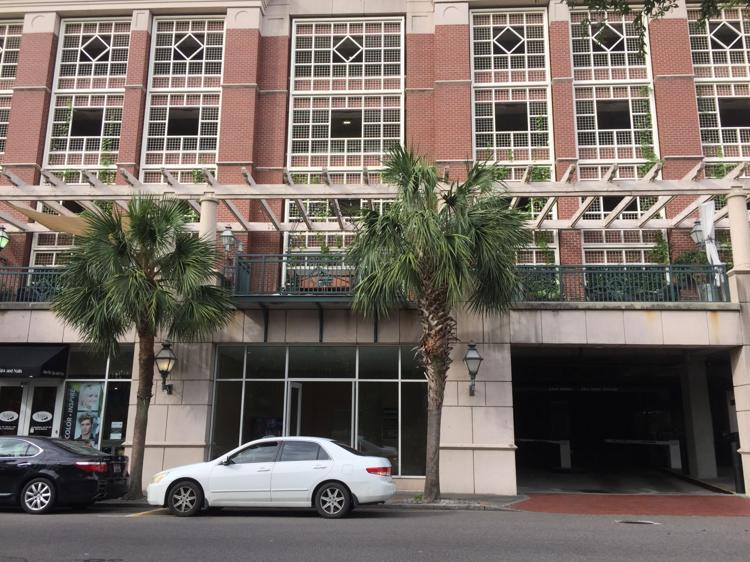 A meter now costs the same as most garage spaces, so why not park in a garage and save yourself the worry of refilling that pesky sidewalk-stick? The Visitors Center garage is conveniently located just a couple of blocks from the Music Hall and will cost $4 for two hours. The Visitors Center lot is another option that's a little cheaper, at just $3 for two hours. Now, that's a steal!
The only inconveniences might be fighting traffic by choosing to drive yourself, circling for a parking space and squeezing into those tiny parking spaces without a scratch. 
Total: $6-$8 + gas $
Bicycling with Holy City Spokes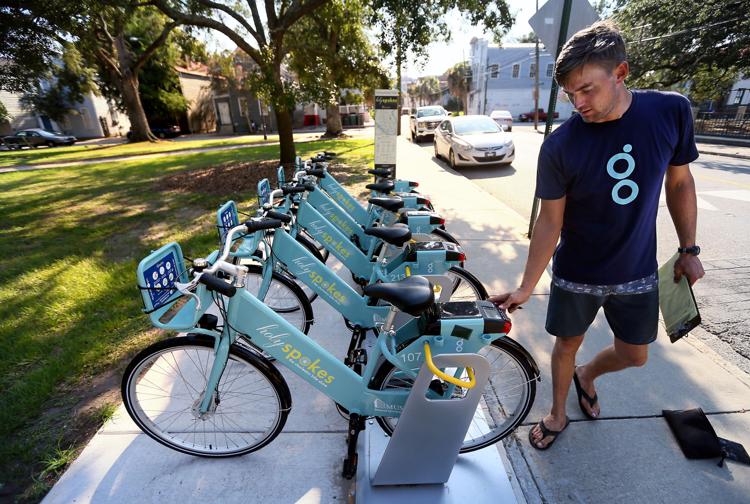 Holy City Spokes bicycles are available for rental all over the Peninsula. That won't help if you're coming from off the Peninsula (though there are some bike lanes from West Ashley, Mount Pleasant and North Charleston). But it might be a good option if you end up getting dinner across town and want an easy way to make it to the Hall, or if you park downtown earlier in the day and then want to explore a little before the show. 
It'll cost $8 an hour or $12 for a day pass. You can really save by getting a $15 monthly pass. Find out more at charlestonbikeshare.com/pricing.
Price: $8-$12 + cost to get downtown