Look out around you. Beauty is everywhere — live oak-draped roads, pelican-swarmed beaches, cypress-lined creeks, endless vistas of estuary reeds. Naturalists, though, are fond of spots in the Lowcountry you might not think of at first.
Longleaf pine savannas
Longleaf, or yellow, pines are as elegant as they are vital — the cathedral-like stands in the dappled sunlight with their tufted needle crowns are maybe the most ecologically and economically valuable forest in the Southeast. They shade an understory rife with plants and creatures seen almost nowhere else. In Colonial times, longleaf covered some 60 million to 90 million acres of the coastal plain. By the 1990s, that had been hacked to little more than 3 million acres. In Francis Marion National Forest and other public forests, as well as plantations, a concerted effort has begun to restore the ecosystem. For more information go to www.fs.usda.gov/scnfs.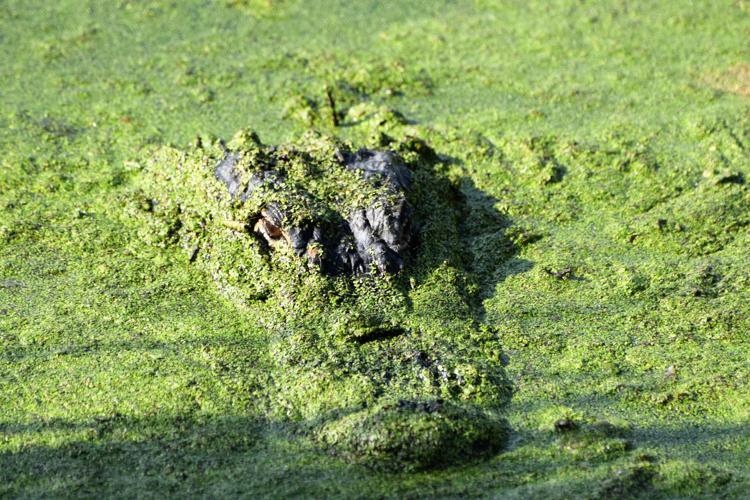 ACE Basin
This quarter-million-acre basin of three river deltas is so vast and breathtaking, it's been called South Carolina's Yellowstone. Nearly 250,000 of those acres have been conserved from development by a landmark private-public effort. Yes, it gets hot out there, stepping or paddling around alligators and watching for snakes, swatting at mosquitoes. But rare plants abound. Historic rice fields are now granaries for waterfowl. Deer flash across the dirt back roads in front of your car and if you listen at night, you'll hear bobcats yip and coyotes yowl. Wading and shorebirds swarm and, if you're very lucky, an Atlantic sturgeon might shoot like a rocket out of the water in front of you. Best stops might be the Donnelley or Bear Island Wildlife Management areas. For more information, go to www.acebasin.net.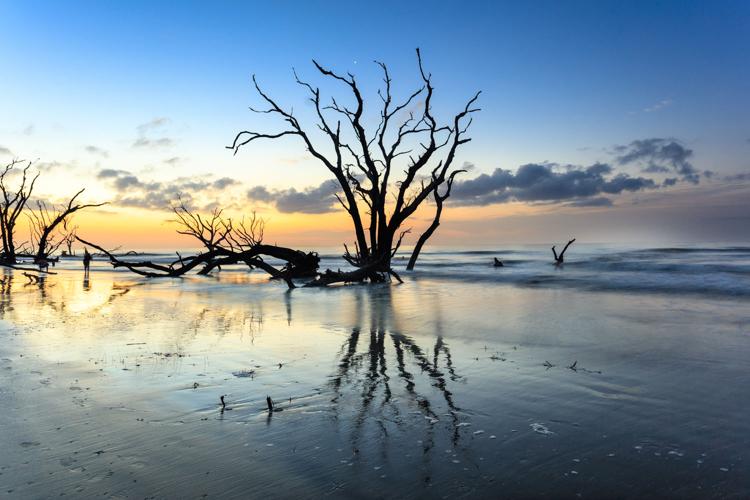 Bull's Island
Hop on the ferry at the Cape Romain National Wildlife Refuge north of Charleston and cross a sweep of wide open water and remote barrier islands to Bull's Island, where the ocean surf crashes against the "boneyard beach" skeletons of trees, where brush rustles and antlered bucks just appear. Hawks glide past you under the dangling tree limbs. Alligators squat on the trails across the ponds. On shore, you can take a short hike through a maritime forest to the remnants of an ancient native American shell midden or catch a glimpse of red wolves in their cages at the visitors center on U.S. Highway 17. White pelicans, roseate spoonbills, monster fish — the place just astounds. Ferry service costs $40 per adult ($20 for 12 and under). For more information go to www.bullsislandferry.com.
Beidler Forest
Millennial cypress in the blackwater bottoms of Four Holes Swamp, that's Beidler Forest near Harleyville, a 45,000-acre National Audubon Society sanctuary. The sanctuary has a boardwalk running nearly two miles through the heart of the swamp winding past the mammoth trees and their sculpted knees. Want to know how cool this place is? Just one of the migrating songbirds you'll find is the eye-catching prothonotary warbler with its striking deep yellow head and chest. They put a geolocator chip on one that hung out at the boardwalk. The next summer the bird returned to the same spot, having logged 4,000 miles to the Pacific coast of Colombia and back. Admission is $10 for adults. For more information, go to www.audubon.org and follow the links.
Lighthouse Inlet Heritage Preserve
The east end of Folly Beach is a popular destination to view the iconic Morris Island Lighthouse in the surf beyond. But the half-mile walk to the inlet from the last parking at the gate takes you through 80 acres of dunes and maritime forest that used to be a Coast Guard station and today is a county-owned heritage preserve. Keep an eye out for migrating species such as monarch butterflies that flit through in spring and fall. There's a boneyard beach at the inlet's edge, and people swear by the surf fishing. $1 admission fee.