Whether it's exploring the Lowcountry's history or witnessing its natural wonder, the Charleston area's parks have a range of activities to keep anyone busy. Many combine the region's Colonial past with the beautiful environment that makes it a world-class attraction. No matter what visitors or locals are seeking, these parks surely will fit the bill.
Angel Oak
Estimated at nearly 500 years old, the oldest oak tree east of the Mississippi River is a must-see. It's about 28 feet wide, but at up to 187 feet, its sprawling branches are spectacular. The park off Maybank Highway on Johns Island is free to all comers.
Caw Caw Interpretive Center
Photographers swoop in on this former rice plantation and tea farm off Savannah Highway to snap shots of wildlife: fowl, songbirds, bald eagles, kites and alligators. The preserve is known as a birding hot spot in the Lowcountry. But hikers also enjoy the 6 miles of trails and elevated wetland boardwalks. And it's only $2 to enter.
Charles Towne Landing
Visitors can spend hours at this West Ashley site where English settlers landed in the 1600s. Children and adults enjoy exploring a replica trading ship that's docked on the creek. They can stare down bison, bears and pumas at the 22-acre natural habitat zoo. If the lengthy hiking trails are not your thing, bicycles can be rented.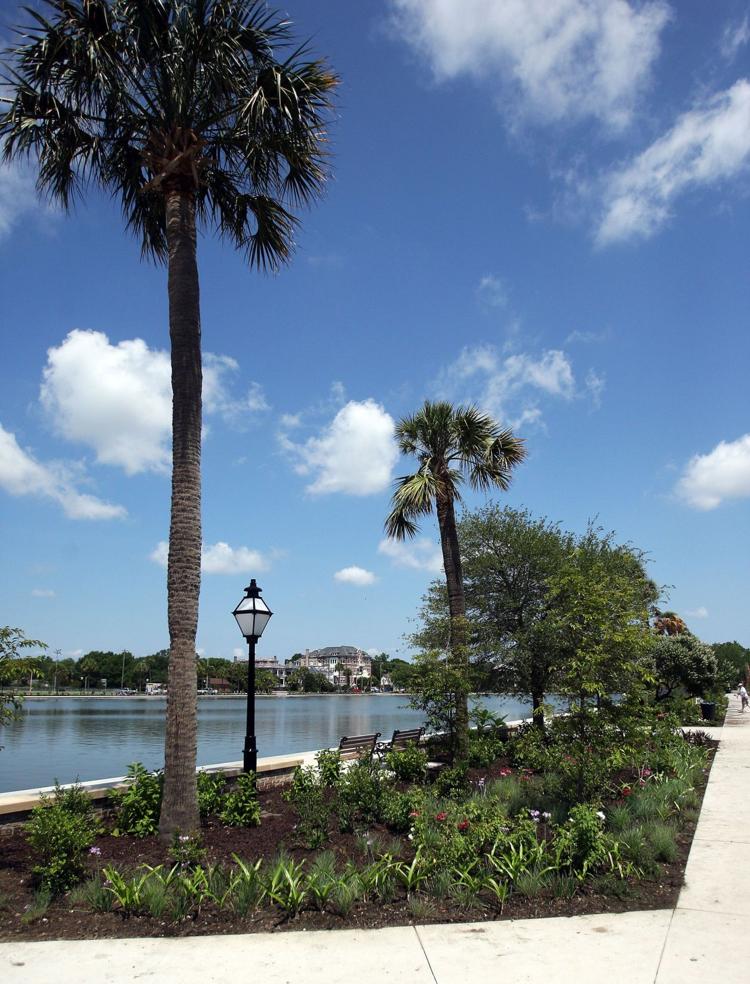 Colonial Lake
The paved path encircling this oblong body of tidal water on Charleston's peninsula is perfect for joggers, dog walkers and admirers of the nearby historic homes. Yoga lovers enjoy their tree poses amid the thousands of plants installed during a $6 million makeover.
Hampton Park
At 64 acres, it's one of Charleston's largest parks. Floral displays are one of the draws; an audio tour from the Charleston Horticultural Society is available. Its trails are popular among those looking for a jog unhindered by peninsula traffic. On Saturday mornings, and Tuesday and Thursday evenings in the spring and summer, the park roads are closed to cars.
James Island County Park
Outdoors enthusiasts find much to do here, from fishing and crabbing, to biking and skating, to playing volleyball and horseshoes. Stay a while at one of 124 campsites or 10 cottages on the Stono River. Scale a 50-foot climbing wall. Four-legged friends can cool off at the dog park lake, and the water park is one of the area's best.
Mount Pleasant Memorial Waterfront Park
A favorite respite for tourists and locals alike, a pier made partially from the old Cooper River Bridge stretches 1,250 feet under the Ravenel Bridge, providing breezy views of Charleston Harbor and opportunities for fishing. Rod rentals and ice cream are available at the on-site shop. An expanded playground with slides, swings and climbing activities is perfect for children of all ages.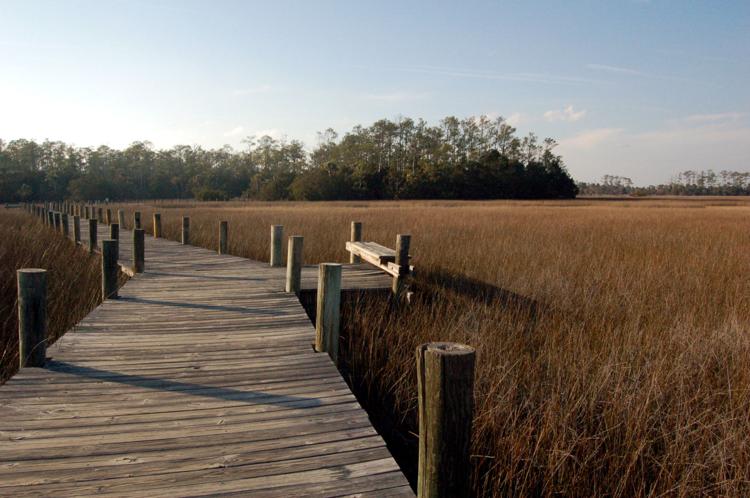 Palmetto Islands County Park
Boardwalks that lead to the namesake islands of this Mount Pleasant spot have reopened. They lead hikers and bikers over marshland and shady forested areas. A 50-foot observation tower gives a birds-eye view. Visitors also can fish in the tidal creeks, launch kayaks or rent pedal boats. A playground and a water park are ideal for the little ones.
Riverfront Park
This meadow in North Charleston, a former naval golf course, features unobstructed views of the Cooper River and the passing cargo ships. It's a perfect place to catch some rays or lay out a blanket for a picnic in the grass. Nearby are historic homes once occupied by officers at the former Navy base.
Waterfront Park
This downtown Charleston attraction features an iconic pineapple water fountain and other fountains that are a favorite among children. Also popular are four square relief maps that trace the development of Charleston from the 17th through 20th centuries.