Looking for things to do in Charleston? We've got you covered with Martin Luther King Jr. celebrations, Little Orphan Annie and more music, food and history thrown in.
MLK Jr. Celebrations
"Embrace the Dream, Create the Change." That is the theme of this 47th year of Charleston's celebration and tribute to the Rev. Dr. Martin Luther King Jr., presented by the YWCA of Greater Charleston. In 1963, King spoke of his dream that one day valleys would be exalted, rough places would be made plain and the crooked places would be made straight. Even still, "we cannot walk alone" and must move out of the quicksand and toward the solid rock to stand.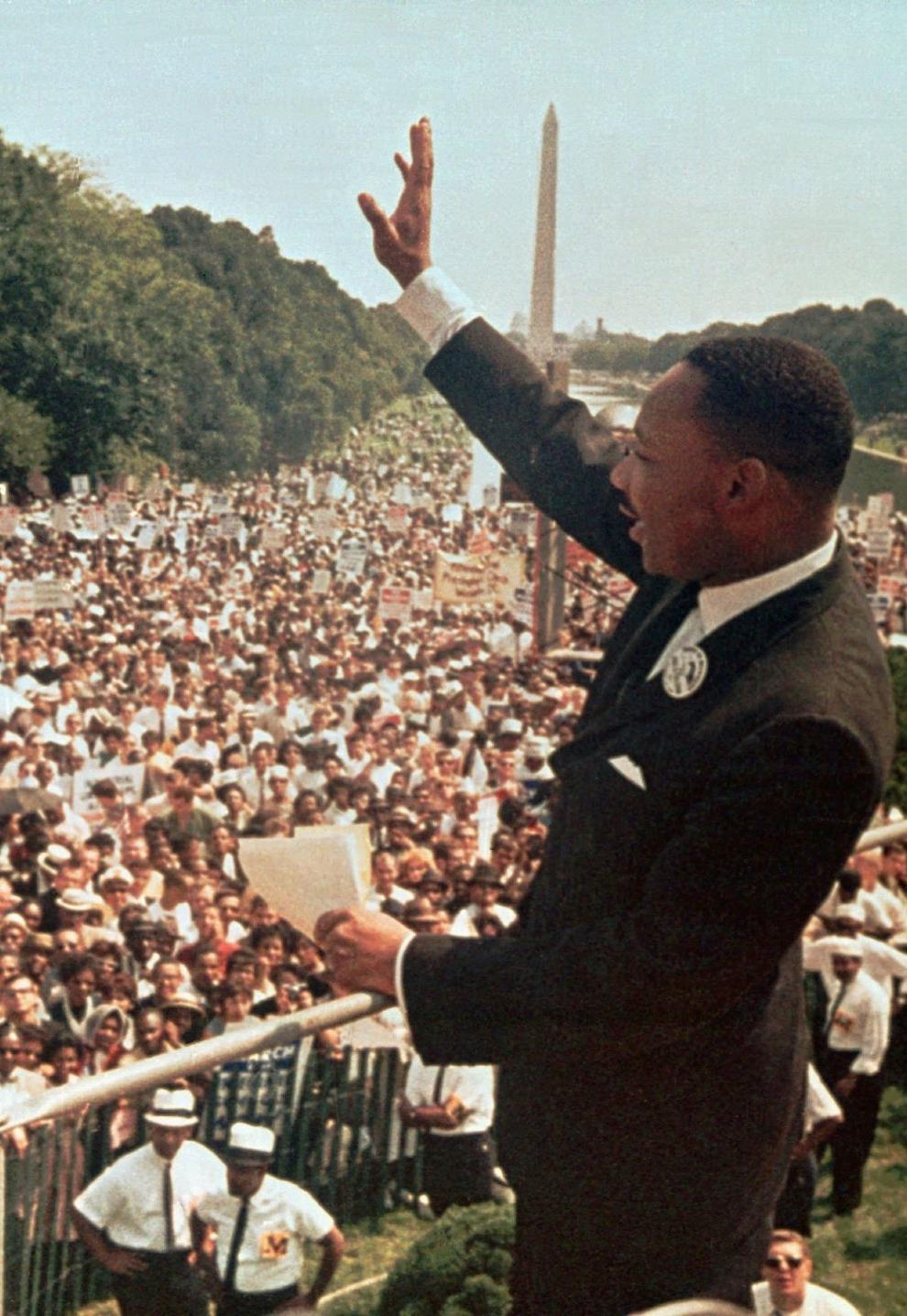 On Saturday, Charleston's poet laureate Marcus Amaker will lead the Youth Poetry Slam at the Charleston County Main Library on Calhoun Street from 2-4 p.m. Local hip-hop artist and activist Benny Starr will kick things off with a special performance. Taking the stage for competition will be aspiring student poets and other spoken word lyricists, and winners will present at the Youth Forum on Tuesday. This event is free and open to the public, food will be available and RSVPs are requested (843-722-1644, ywcapoetry@gmail.com).
This year's parade will begin at 10:30 a.m. Monday at Burke High School and will head along Fishburne Street, north to Sumter Street, east to King Street, south to Marion Square and then east onto Calhoun Street. Organizers calculated 128 bands, marchers, floats and groups last year, so here's to hoping for more this year. The co-marshals of the parade will be Sen. Marlon Kimpson (S.C. Senate District 42) and Rep. Marvin Pendarvis (S.C. District 113), both attorneys, who represent parts of Charleston and Dorchester counties at the statehouse. "For the last several years, I've been in the parade line-up somewhere in the middle," Kimpson told Charleston Scene. "I'm so excited this year about leading the processional along with Rep. Pendarvis. I think we both represent new transformative leadership as Dr. Martin Luther King Jr. once did."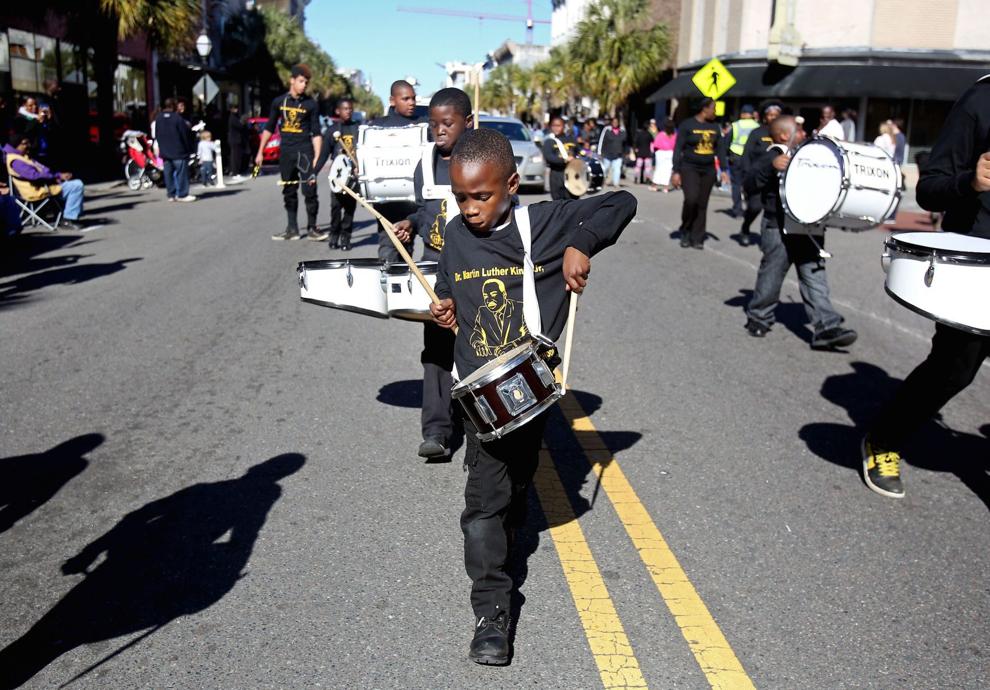 Additional events: Racial Equity Institute workshops on Thursday and Friday at the College of Charleston's North Campus; Ecumenical Service at Morris Street Baptist Church on Sunday with Bishop Samuel L. Green, presiding bishop of the Seventh Episcopal District of the African Methodist Episcopal Church; Business & Professional Breakfast at the Gaillard Center on Tuesday with Cynthia Bramlett Thompson, a vice president with Spoleto Festival USA's board of directors and former board chair with Girl Scouts USA. All event details can be found at ywcagc.org or by calling 843-722-1644.
The City of North Charleston Cultural Arts Department will present "Precious Lord: Honoring King and Respecting the Queen," a tribute concert at St. Matthew Baptist Church in North Charleston on Saturday, featuring Lowcountry Voices. The large multicultural and ethnically diverse choir will present a program honoring the life and legacy of Martin Luther King Jr., as well as the Queen of Soul, Aretha Franklin, with a heavy focus on Franklin's gospel roots and repertoire. Free and open to the public, but a ticket is required for admission. For details, visit bit.ly/2Rp2qfb or call 843-740-5854.
Taste of Folly
In 1981, Loverboy said everybody's working for the weekend. I'd like to think that's how everyone feels right now, knowing the Taste of Folly returns this Friday and Saturday. You want a piece of my heart? You better start from the start at Cannon Distillery's Cocktail Competition at The Tides on Friday. You wanna be in the show? Come on baby, let's go to the Street Festival on Saturday on Center Street.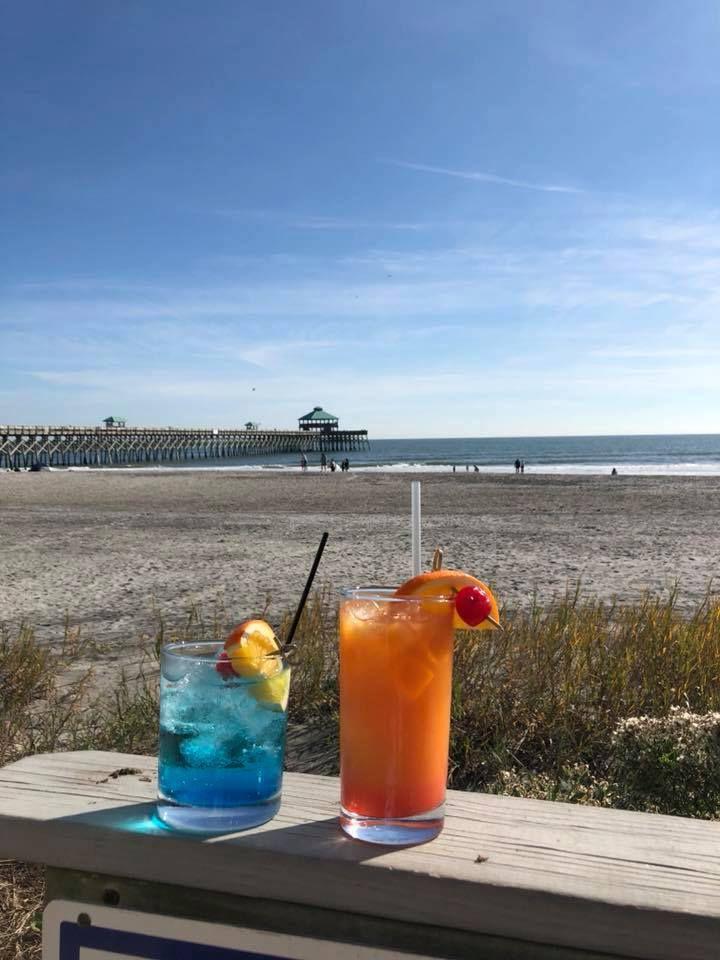 Friday's craft cocktail competition will feature samples of vodka drinks with Cannon Distillery products concocted by Folly establishments. Attendees must be age 21 or older and can vote on their favorite adult beverages.
WHEN: 7 p.m. Jan. 18
WHERE: The Tides at Folly, 1 Center St.
PRICE: $20-$25 (includes samples)
MORE INFO: visitfolly.com/taste-of-folly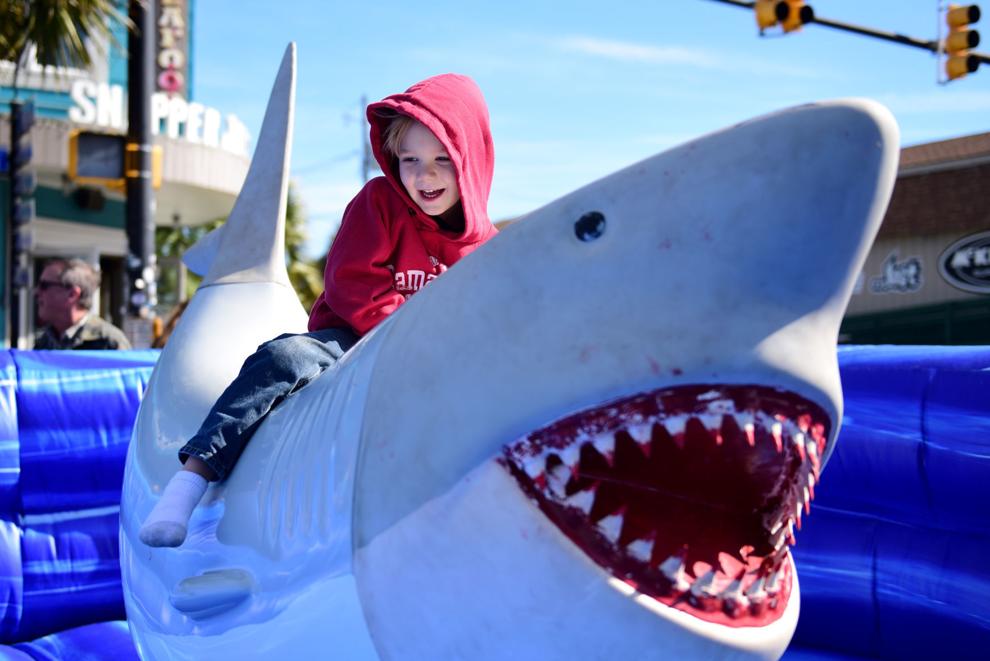 Saturday's street festival should leave no stone unturned, featuring a chili cook-off, hot dog-eating contest, cooking demonstrations, oyster-shucking contest, server Olympics and a kids' area with inflatables, "pots & pans percussion," culinary-inspired arts and crafts and more. Live music across three stages will feature performances from Thomas Champagne & Friends, The Joint Chiefs, Tres Matones and Deadwin.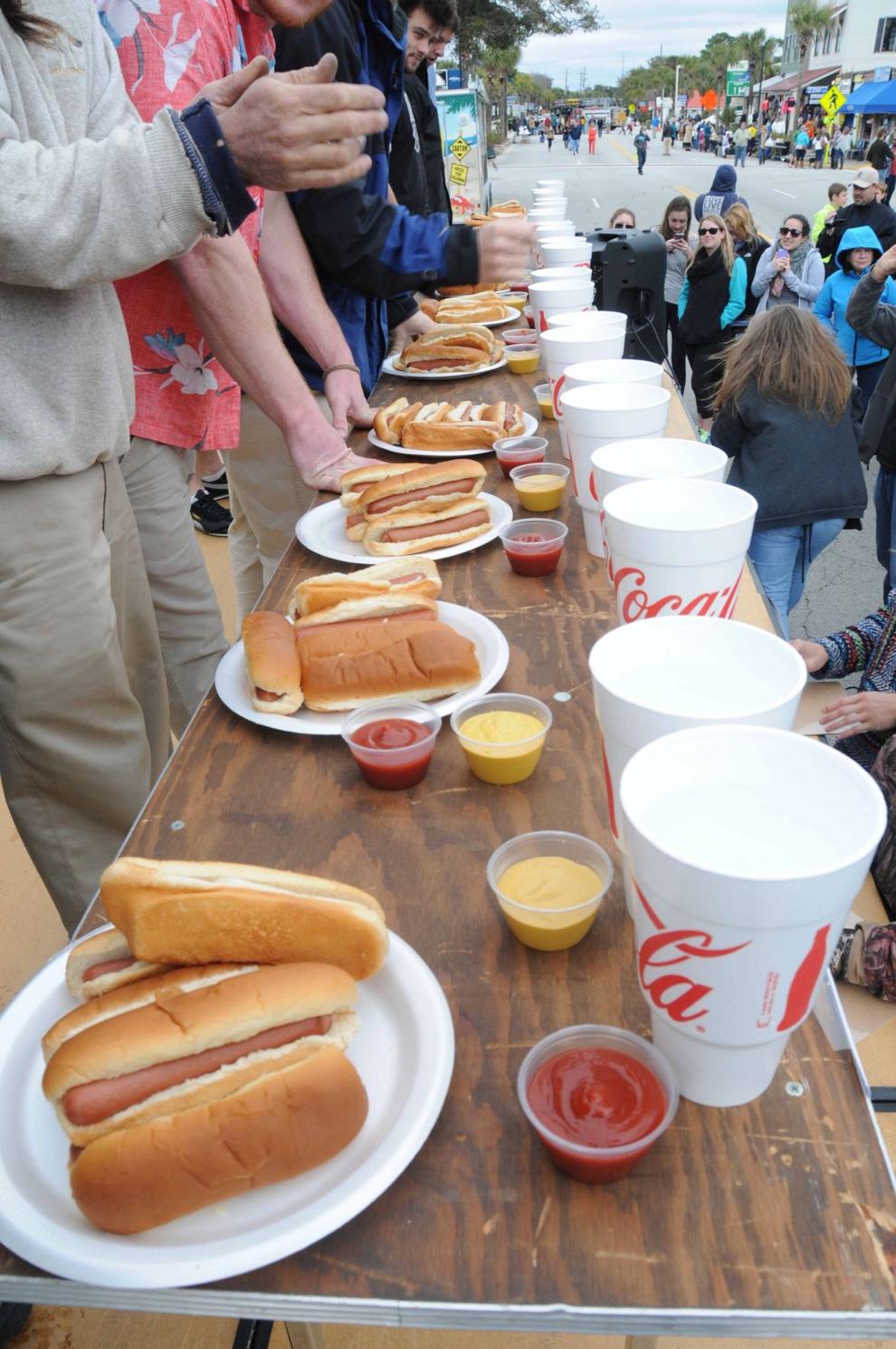 WHEN: 10 a.m.-4 p.m. Jan. 19
WHERE: Center Street, Folly Beach
PRICE: $5 general; free for Folly residents and ages 12 and younger
MORE INFO: visitfolly.com/taste-of-folly
Sea Turtle Jam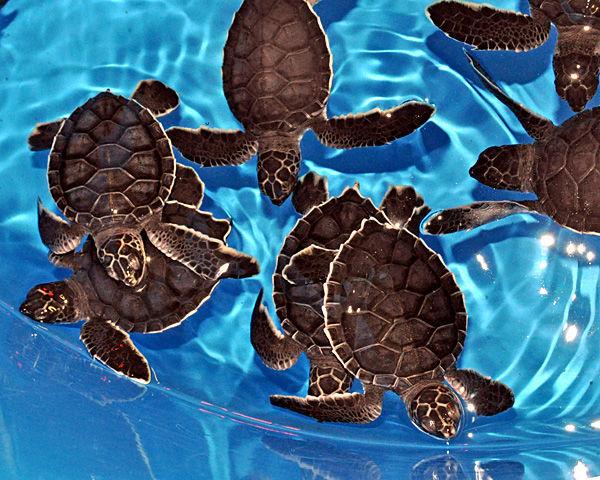 Awendaw Green and The Rusty Rudder are teaming up in the name of turtles on Saturday for the second annual Sea Turtle Jam fundraiser. No, not the Teenage Mutant Ninja Turtles — the other "heroes in the half-shell" that live in our coastal waters. This year's beneficiary will be the Coastal Expedition Foundation, which works with the Cape Romain National Wildlife Refuge Sea Turtle Project.
It will be a day of shuckin' fresh and local pit-fired oysters, staying warm with a belly full of Brunswick stew and live music from Doug Jones of Cravin' Melon, Chris Boone and Forty Mile Detour. This is a family-friendly event, so leashed dogs and children are welcome. Well, not leashed children, of course, but you get it.
WHEN: 2-9 p.m. Jan. 19
WHERE: The Rusty Rudder, 3563 N. Highway 17, Mount Pleasant
PRICE: $40 all-you-can-eat; free for ages 8 and younger
MORE INFO: 843-388-3177,
'Annie'
Little Orphan Annie has been around longer than you may realize. She was "born" in an 1885 poem by James Whitcomb Riley, made popular in a Chicago Tribune comic strip in the 1920s by Harold Gray, and ultimately became a red-headed sensation after the staging of the musical for Broadway in 1977, having been nominated for 10 Tony Awards and winning seven, including Best Musical (lyricist Martin Charnin, composer Charles Strouse, librettist Thomas Meehan).
The Charleston Performing Arts Center (C-PAC) will present the beloved musical in a "reinvented and transformed space" starting Friday at the Citadel Mall. It is "an immersive experience, transporting patrons to New York City in the 1930s," according to C-PAC.
The cast is made up of professional Charleston-area adult performers and youth actors from the James Island Junior Theater, as well as several guest actors from New York City in the roles of Annie, Oliver "Daddy" Warbucks, Miss Hanigan, Rooster, Grace and more.
As a child in community theater, I was cast as July, one of the lucky ones that gets a name, yet no one ever calls her by it. I had a few of my own lines and a brief solo in a song or two. She had a couple of close-ups in the 1982 movie. What still amazes me is that the character has been described as "the quietest" of all the orphans. Little did they know.
But, I digress — based on the wittiness of the script, the quirkiness of the characters and the fun in the songs, it would be a shame to miss such a special production.
WHEN: Multiple evening and matinee performances, Jan. 18-20 and Jan. 25-27
WHERE: Citadel Mall at the former Palmetto Moon store space; use entrance near the Tattooed Moose, 2070 Sam Rittenberg Blvd., Charleston
PRICE: $15-$35
MORE INFO: 843-991-5582, charlestonperformingarts.org
Museum Mile Month
Fifth Avenue in New York City is home to a famous Museum Mile, as is a stretch between King's Cross and the River Thames in London, but downtown Charleston has its own Museum Mile along Meeting Street.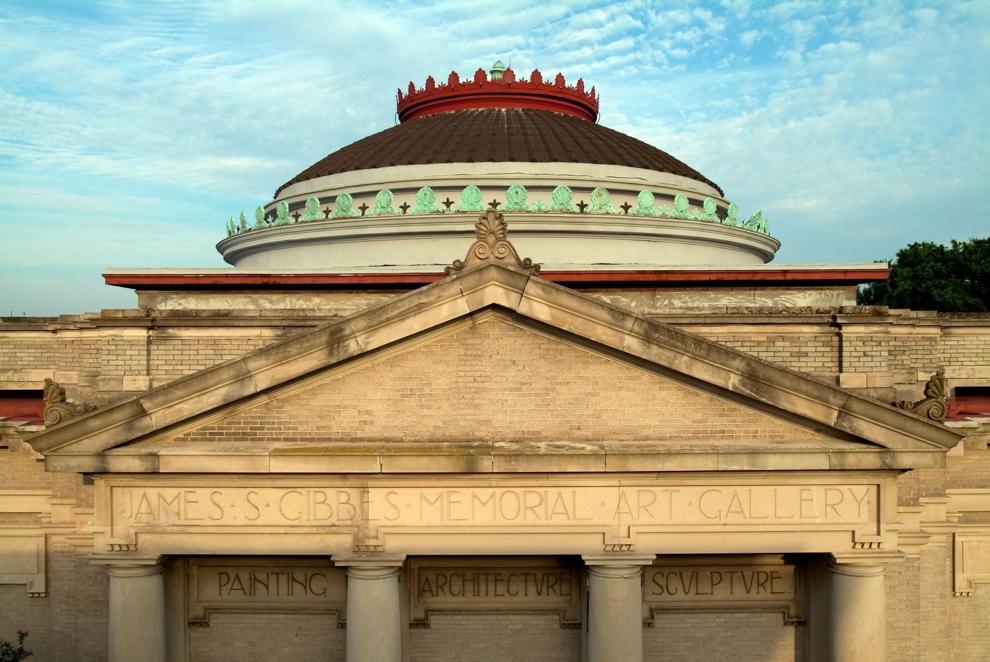 January is Museum Mile Month and for a flat-price pass (which is an absolute steal), you can have access to a dozen different sites throughout the month: Aiken-Rhett House Museum, Charleston Museum, Children's Museum of the Lowcountry, Joseph Manigault House, Confederate Museum, Gibbes Museum of Art, Old Slave Mart Museum, South Carolina Historical Society Museum, Heyward-Washington House, Nathaniel Russell House Museum, Old Exchange & Provost Dungeon and the Edmondston-Alston House.
WHEN: Through Jan. 31
WHERE: Meeting Street, downtown Charleston
PRICE: $10-$25
MORE INFO: 843-722-2996, charlestonsmuseummile.org/ticket-packages; in-person ticket orders required from Charleston Visitor Center, 375 Meeting St., downtown Charleston