ISLANDTON — In a ditch opposite the entrance to the Murdaughs' gated rural estate, a smattering of trash speaks to the intense interest the place has inspired.
A Pepsi can, a tall boy, a crushed Wendy's cup, the popped lens from a pair of sunglasses, a broken reflector: all suggest people milling about, taking pictures, looking.
But the spacious estate, which flows between Colleton and Hampton Counties, is hardly visible from the road. Most of what people want to see is tucked away behind pine trees and a few oaks gray with Spanish moss.
Only a pair of brick pillars indicate the entrance to property, the site of a double homicide that brought intrigue and international speculation to South Carolina's sleepy southern corner.
Yet, improbably, the Murdaughs' "Moselle" estate may soon change hands just months after it was placed on the market in February. A buyer has emerged to place the property under contract, undeterred by the property's $3.9 million asking price or its violent past.
The property's new owner, if the deal works out, will claim the spot where 52-year-old Maggie Murdaugh and her son, Paul, 22, were shot and killed on June 7, 2021. The once-prominent local attorney Alex Murdaugh, whose family held the area's chief prosecutor position for three consecutive generations, stands accused of their murders.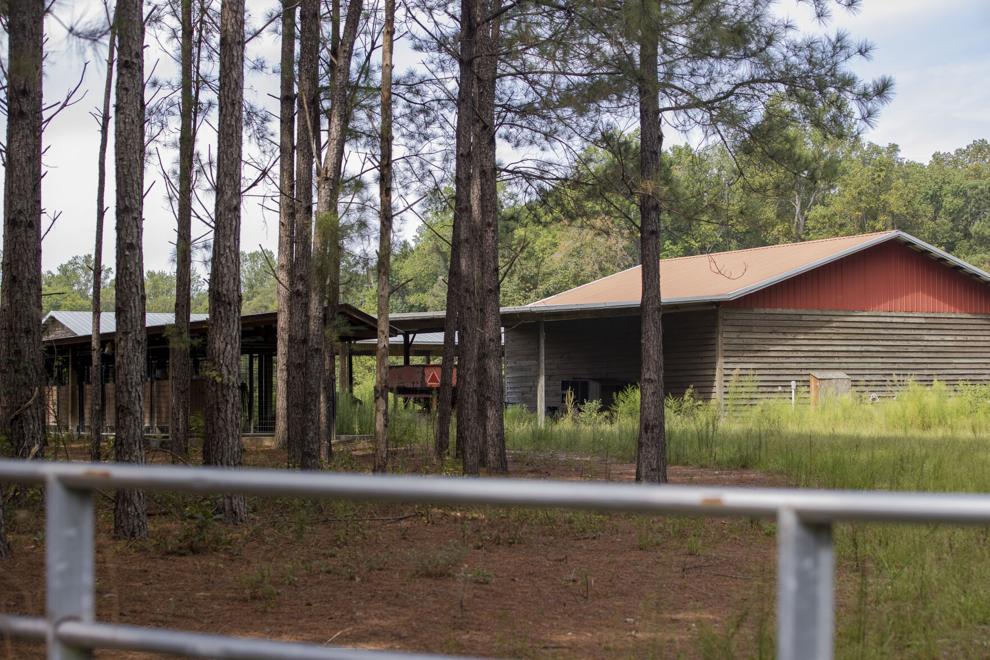 Why would someone be willing to fork over millions for an estate known as a crime scene? What superstitions and stigmas typically come with land deals like this one?
Todd Crosby, whose brokerage firm is handling the sale, said he couldn't discuss the prospective buyer, but the asking price is fair. Stigma wasn't factored into the equation, he said. 
His assessment is noteworthy because stigmatized properties tend to stay on the market longer and sell for less. 
"Like many other purchases, the purchase of a home is (based on) an emotion," said Deanne Rymarowicz, the associate counsel at the National Association of Realtors.
And if the home has an unsavory history, the emotion someone might feel when they encounter it is the creeps. 
Not what the media made it out to be
Crosby, whose brokerage firm specializes in high-end recreational properties, said he focuses instead on a property's highest and best use potential. 
In that regard, it's unclear what Moselle could become. The estate encompasses 1,772 acres and features a four-bedroom, 5,275-square-foot house. But most of the property is bottom land, 80 percent in a flood plain, inundated with water, Crosby said.
"The property is not what the media made it out be," he said. "It's not a grand hunting destination."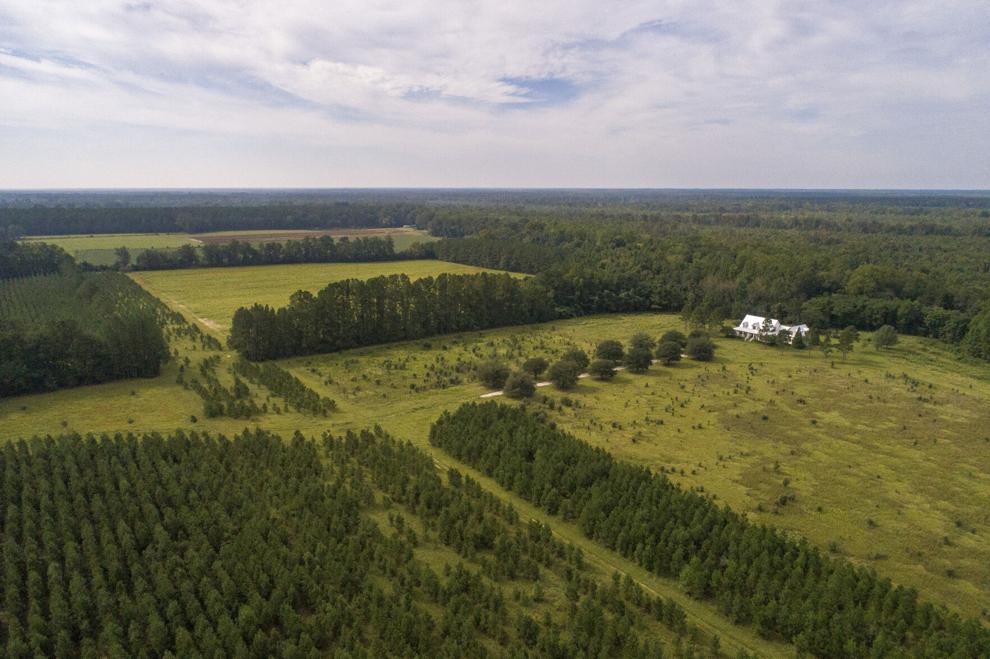 Sure enough, below the soaring pines, the brick gates look small and out of place, like a relic. The road leading to the lodge is dirt and rutted. Outside most photographers' frames is a falling-down shack. 
"There's nothing special about that property," Crosby said. "Nothing at all. It's an average piece of dirt for what we sell."
The cooties effect
Yet its connection with the Murdaughs makes the place intriguing.
At the gated entrance, an orange butterfly disappearing into a dark stand of trees feels ominous. Buzzing insects sound like an alarm. The flame in one of the gas lamps is out and the other is barely flickering, a fact that seems sinister.  
These perceptions are examples of stimulus association, said Barry Markovsky, professor emeritus at the University of South Carolina and an expert on paranormal beliefs.
Or, more familiarly, they show a "cooties effect," in which a negative association seems to jump between owner and object.  
"It's deep within our primitive brains to avoid potential danger," Markovsky said. Feeling uneasy in a place connected to violence or death doesn't have anything to do with intelligence. Instead, he said, "It's very innate."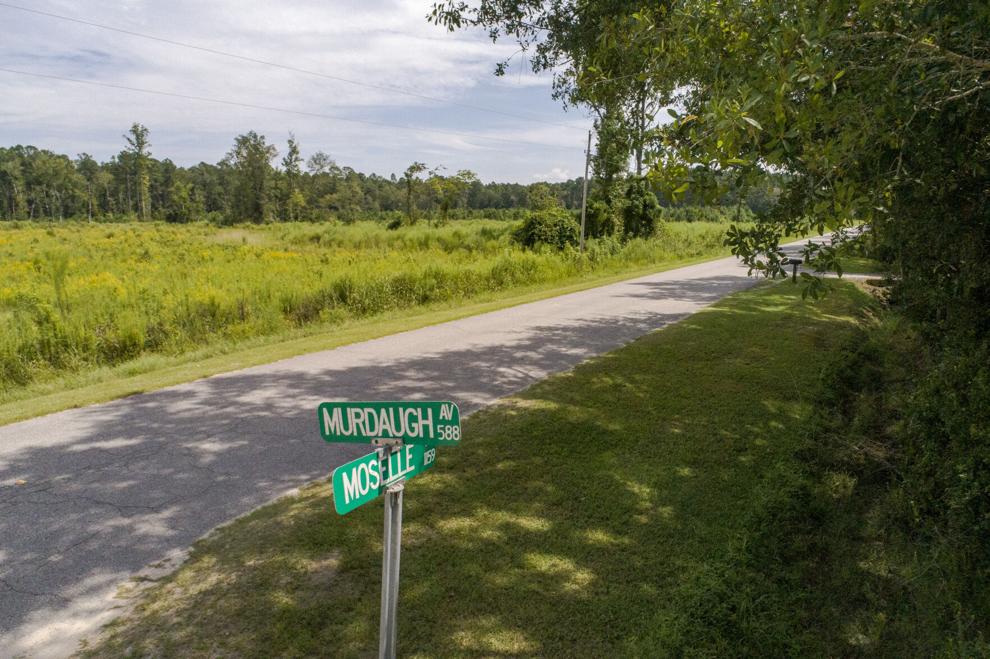 Even the law recognizes a tendency to recoil from real estate with a troubled past.
A few states, including South Dakota, California and Alaska, require sellers to disclose "psychological stigma" associated with a property, although what qualifies is debatable. Murders, sex offenses and running a meth lab out of the house are all candidates. 
South Carolina doesn't require disclosure, on the reasoning that a negative association is not a material defect. But agents can't lie about a stigma, either, even if admitting to it reduces the price. 
Markovsky said he's not surprised that stigmatized properties often sell below market rate. In a way, he said, how much a buyer is willing to pay reflects a social appraisal: In the collective imagination, tragedy has devalued the property.
Died in house
Roy Condrey said he probably wouldn't be comfortable living in the Murdaughs' house, nor would a lot of his clients.
About 10 years ago, Condrey, who has a day job in the Midlands lake town of Chapin, started a small, web-based company called diedinhouse.com. Customers submit an address, and Condrey and his team find out everything they can about the previous occupants.
Condrey said most of his customers sign up at night. He guesses it's because while they're buying the house they're focused on the positive aspects; however, once they're alone in the new place and start hearing creaks, questions rush in about who else lived there and what happened to them. 
Some people believe in ghosts, Condrey said. Others are concerned about negative energy. 
The kind of death that occurred on the property can also matter. For example, his wife doesn't want to live in a house even where an old lady died peacefully, he said. "Me, I don't want to live in a house where it was a tragic murder, suicide, something like that."  
In any case, why someone wants to learn about a house's past isn't important, Condrey said. The bottom line is: People care.
Cross Swamp Farm
Media reports and websites still track the Los Angeles condo outside of which Nicole Brown Simpson was stabbed in 1994, and the house in Boulder, Colorado, where JonBenét Ramsey was strangled in 1996. 
Both these places have gone on and off the market several times, despite the new owners' efforts to rehabilitate them. Simpson's condo was renovated and had an address change. The family who lives in the Ramsey house has tried to make it a place of love. 
But the stigma won't really go away until the public either forgets the original issue or moves on from it, Markovsky said.
And some places will never shake their associations. In Newtown, Connecticut, voters decided to tear down Sandy Hook Elementary School, where a shooter murdered 20 children and 6 adults in 2012 before killing himself. In its place the town decided to build a new structure, which looks and feels nothing like the old one. 
These are extreme examples, though. For most stigmatized properties, the "psychological impact" has an expiration date, Rymarowicz said.
On the listing page for the Murdaughs' estate, Crosby doesn't mention the word "Moselle." Instead, the property is marketed by the name of one of the other bordering roads, Cross Swamp Farm.
Nobody home
Someone whizzing down Moselle Road today might not even notice the place, except to register the impression that nobody is home. Grass nearly covers a Keep Out sign, and even a pair of slow-growing boxwoods are looking a little shaggy.
The "Sleeping Beauty" quality of the overgrowth underscores the absence of the owners. 
Maggie and Paul are interred at Hampton Cemetery; an older son, Buster, seems reluctant to return to the estate; and Alex Murdaugh's once-lavish life has unraveled.
Since his wife and son died, Murdaugh, now 54, has been indicted in a failed suicide plot, tied to a string of financial crimes that siphoned more than $8.7 million from his former law firm and clients, and implicated in a web of civil lawsuits and associated criminal investigations.
He has been treated for an opioid addiction and arrested twice. 
Since October, he has been held in the Richland County Detention Center, unable to post a $7 million bail. 
Finally, this summer, after 13 months without another suspect named in the case, a grand jury indicted him on charges of killing Maggie and Paul.
Murdaugh now faces the prospect of decades behind bars and legal challenges that threaten to strip away whatever cash he has left. 
So, with all that baggage, what could be the appeal of the family's estate?
Crosby imagines that a new owner would value it for its rural setting, away from everything.
Between the last two census counts, the population of the unincorporated community of Islandton dwindled from 70 to 56.  
In addition, the air smells pleasant, and the only traffic is the occasional logging truck or pickup. 
The neighbor down the road, Vonnie, who declined to give her last name, said she couldn't imagine living anywhere else. 
"I like it so much out here that I wouldn't live in town," she said. A gray and white quilt fluttered on the railing of her mobile home as she made her way to the mailbox. Behind her, pine trees brushed a pale sky. 
"It's peace and quiet, and everything is just lovely."