COLUMBIA — Attorney General Alan Wilson will soon make one of the defining decisions of his 12 years as South Carolina's top prosecutor: whether to seek the death penalty for Alex Murdaugh, the disbarred Hampton County attorney charged with killing his wife and son last June.
It won't be an easy call, experts say, as Wilson's office weighs a host of considerations — from the strength of the state's evidence to the wishes of the victims' family, who happen to be Murdaugh's relatives as well.
Whatever he decides, Wilson's reasoning will face extraordinary scrutiny, possibly by a Colleton County jury but certainly in the court of public opinion.
A national audience has followed every twist of the Murdaugh murder mystery for more than a year. They have watched Murdaugh's life unravel amid a rolling series of indictments and lawsuits alleging the once-respected 54-year-old trial attorney secretly stole more than $8 million over the past decade from his legal clients and others who trusted him.
Already, the case has brought unwanted attention to shortcomings in the state's legal and banking professions, systems that allowed Murdaugh and his alleged co-conspirators to betray the trust of their unsuspecting, mostly blue-collar clients.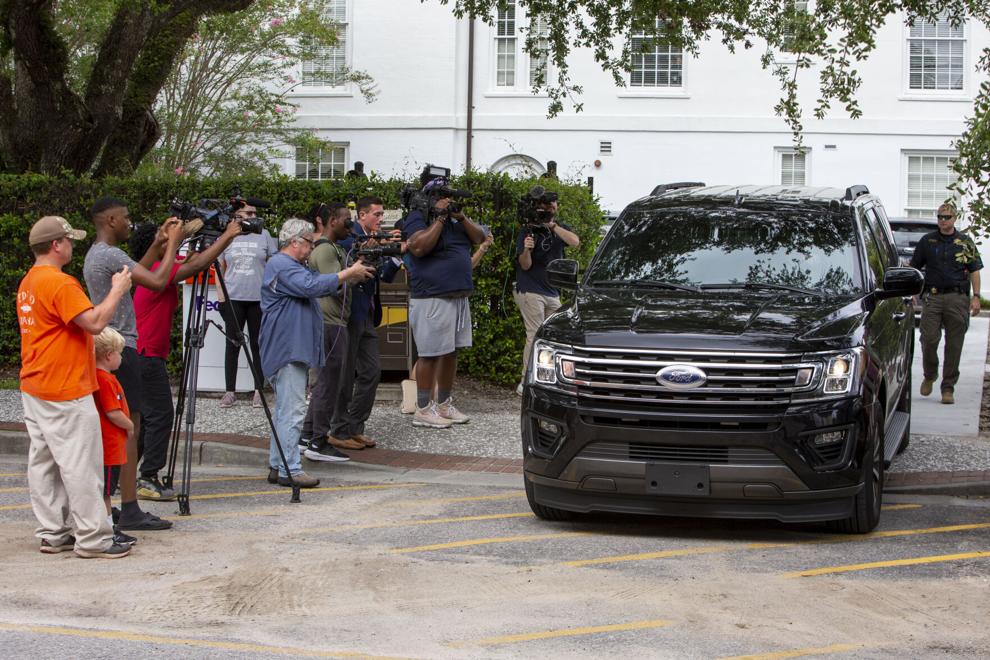 Now, the Murdaugh saga collides with a decades-old debate over the death penalty and its uneven enforcement in South Carolina. Black people make up just over a quarter of the state's population yet represent nearly 74 percent of those executed over the past century.
Murdaugh — the White scion of a powerful and wealthy family of lawyers — would be an unusual capital defendant. Though he has been charged with some 80 criminal offenses over the past year, he has no prior criminal record. In fact, his family is far more accustomed to the other side of the courtroom.
Murdaugh's father, grandfather and great-grandfather served as the elected top prosecutor for the state's 14th Judicial Circuit for 86 consecutive years until 2006. They lorded over the criminal justice system in a five-county region even as they operated a high-powered civil law firm that made the family untold riches by suing deep-pocketed corporations.
Together, the Murdaughs sought the death penalty against more than 30 defendants in the state's southern corner, according to news clippings and available data.
If Wilson pursues the death penalty, he must have an airtight case that conveys the heinous nature of the slayings of Maggie and Paul Murdaugh and leaves no doubt as to Alex Murdaugh's guilt, current and former prosecutors told The Post and Courier.
If he doesn't, they said, Wilson had better be prepared to explain why Murdaugh doesn't deserve death for killing his wife and son. Otherwise, critics will label the Murdaugh case another example of race, wealth and status influencing a criminal justice system that is supposed to be blind to all three.
The Post and Courier interviewed more than a dozen experts, including skilled trial attorneys who have handled death penalty cases, to better understand South Carolina's most extreme punishment and how Wilson might decide whether to pursue it.
A lottery system?
South Carolina has carried out the death penalty off and on for more than 300 years, executing hundreds of defendants — most of them Black.
The state now reserves capital punishment for the most egregious murders, such as those with multiple victims. But in centuries past, defendants could be executed for crimes as minor as stealing a mule. For a time after the Civil War, the Legislature authorized execution for the attempted rape of a White woman by a "person of color."
But even as death penalty laws have evolved, capital punishment has continued to draw criticism as arbitrary and discriminatory. Researchers note executions have historically been decided by prosecutors and juries whose tendencies vary wildly across county lines.
"It smacks of little more than a lottery system," Cornell University law professor John Blume wrote in a 2016 study of South Carolina's use of capital punishment. Blume previously served as executive director of the South Carolina Death Penalty Resource Center. 
Still, its use has waned over time in the Palmetto State, in part because of the hoops prosecutors must jump through to secure the death penalty.
Death penalty trials in South Carolina consist of two phases.
A prosecutor must first convince a jury of a defendant's guilt, just like any other criminal case.
But a conviction then triggers the second phase of the trial, where prosecutors and defense attorneys debate whether the crime is reprehensible enough to warrant execution.
Prosecutors say they face even more pressure than usual to run a perfect trial. Any mistake, from incorrect jury instructions to mishandled evidence to overly emotional closing arguments, could lead to an overturned conviction and retrial.
"They're hard to handle," said 11th Circuit Solicitor Rick Hubbard, who in 2019 won the death penalty for Tim Jones, a Lexington man convicted of killing his five children in 2014. "No one relishes having to do those. They're a massive, massive undertaking. … The scrutiny at that level is unsurpassed."
Even securing a death penalty conviction merely kickstarts a process of appeals and potential retrials that can take more than a decade to sort out.
Nearly three dozen men sit on South Carolina's death row. The state has been unable to execute them since 2011, blocked at first by its inability to purchase the drugs necessary for lethal injection, and now by court suspensions of execution by firing squad or the electric chair.
The family business
The Murdaugh family has a long history with the death penalty.
Alex Murdaugh's grandfather, Randolph "Buster" Murdaugh Jr., was infamously and repeatedly rebuked by the state Supreme Court for making over-the-top arguments to juries weighing capital punishment.
Murdaugh Jr. earned the "Buster" nickname for his toughness on the football field and lived up to it in the courtroom, sending 14 convicted criminals to death row during his 46-year reign as 14th Circuit solicitor.
In one 1950 case, Murdaugh Jr. unsuccessfully sought execution for a man who killed his wife, son and daughter with a baseball bat. Murdaugh Jr. ruffled feathers by swinging the bat in the courtroom and warning the jury that Hampton County wouldn't be safe unless the defendant was put to death.
"If he is ever released on society and kills again, no one is responsible but yourself," the short, stocky prosecutor told the jury.
Twenty-nine years later, in another murder trial, Murdaugh Jr. had a sheriff's deputy wrap a garden hose around his neck, simulating how the victim was strangled, before he interrogated one of the two defendants.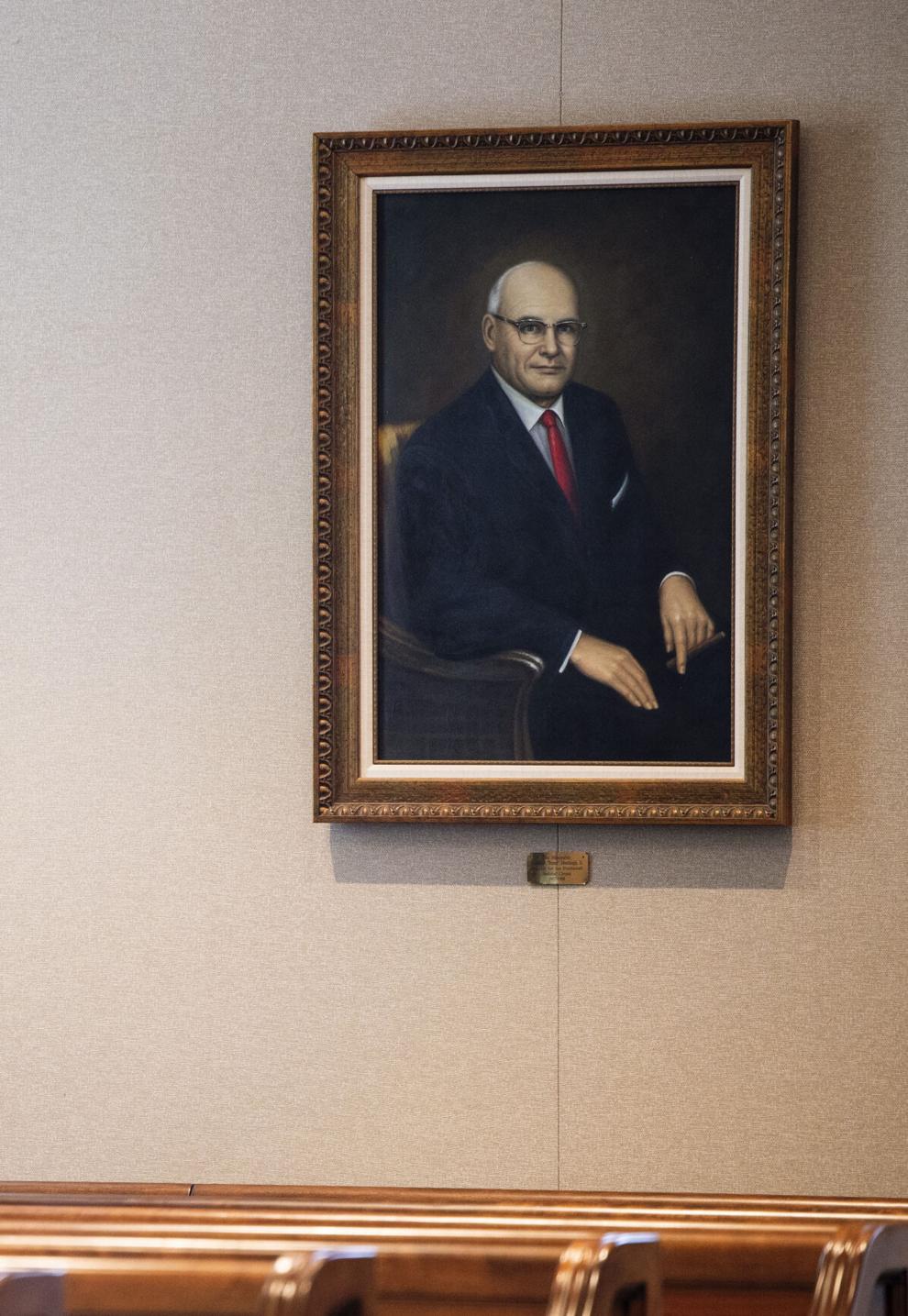 He threatened he would never again pursue the death penalty in Beaufort County if the jury failed to impose it in that case. The courts overturned the sentencings, ruling Murdaugh Jr. had placed undue pressure on the jurors. Yet a second jury again sentenced the two defendants to death in the retrial, and the men were executed in 1998 after 19 years on death row.
Murdaugh Jr.'s portrait hung in the back of the Walterboro courtroom as his grandson pleaded not guilty on July 20 to the double-murder charges.
Alex Murdaugh's father and great-grandfather each sought the death penalty against at least 10 defendants, records show.
Whether Alex Murdaugh will face the same kind of justice his ancestors routinely sought for others remains to be seen.
"It makes it ironic," said Robert Dunham, executive director of the Death Penalty Information Center. "And it poses not just questions, but problems when you talk about distributive justice, because the people against whom his family sought the death penalty are very different from him."
The facts of the matter
A double murder in Colleton County would normally be prosecuted by the 14th Circuit Solicitor's Office. But Solicitor Duffie Stone, who worked for Murdaugh III and employed Alex Murdaugh as a part-time volunteer prosecutor, recused himself from the case last August.
That kicked the case up to the Attorney General's Office, giving Wilson the final say on whether to pursue the death penalty.
State law requires him to decide at least 30 days before the trial begins. Murdaugh's defense attorneys, who declined to comment for this story, are pushing for a trial by November.
Prosecutors weighing the death penalty typically consult with their assistant prosecutors, investigators who worked the case and the victims' relatives. Wilson's office is said to be actively considering the possibility, though the Lexington Republican has offered no clue of his final decision. Don Zelenka, a deputy attorney general who represents the state in death penalty appeals, appeared at Murdaugh's July 20 hearing as part of Wilson's prosecution team.
Foremost in those discussions should be whether Wilson's deputies believe they have the evidence to back their case, experts say. The standard of proof to obtain a death penalty conviction is, in theory, the same as to obtain any other criminal conviction: beyond a reasonable doubt.
But in practice, jurors want to be totally sure of a defendant's guilt before agreeing to kill them, current and former state prosecutors repeatedly said. And Murdaugh's high-powered defense team, Columbia attorneys Dick Harpootlian and Jim Griffin, would likely do everything they can to instill doubt in jurors' minds, even after a guilty verdict.
"You can't expect people to consider capital punishment unless the proof is there," former S.C. Attorney General Charlie Condon said.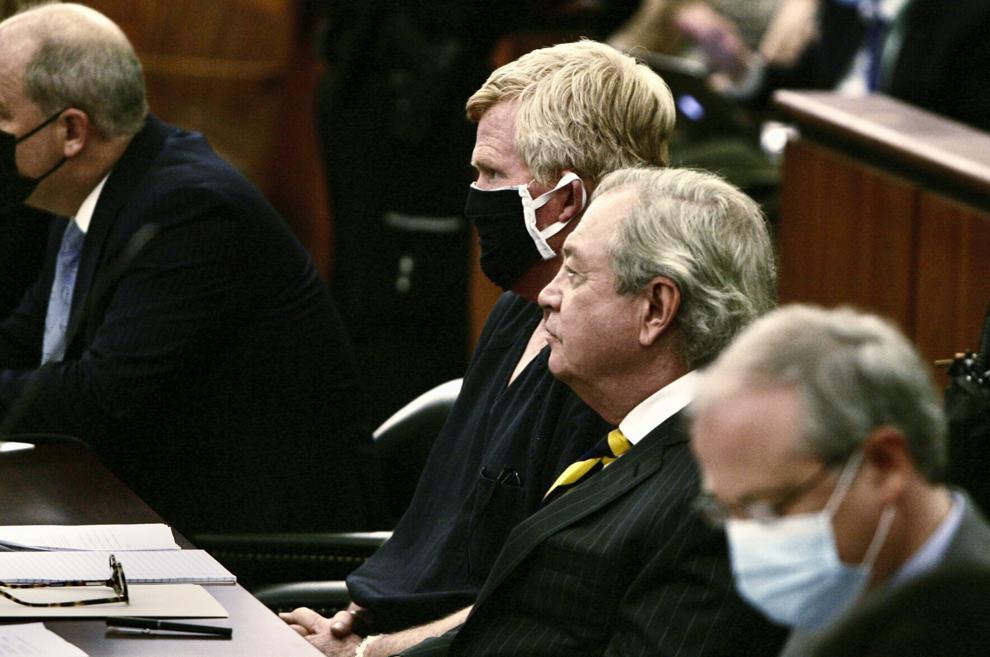 Little is publicly known about the evidence against Murdaugh, which state grand jury prosecutor Creighton Waters described as "substantial" at a recent hearing. But it is thought to include forensic and GPS evidence tying the disbarred attorney to the scene outside the family's Colleton County hunting lodge around the time Maggie and Paul Murdaugh were fatally shot on June 7, 2021.
A prosecutor seeking death should also be prepared to explain what makes these murders more egregious than typical homicides and worthy of the government's ultimate punishment, current and former solicitors said.
That can mean introducing evidence that wasn't presented in the first phase of the trial, including the defendant's criminal history, details about their relationship with the victims and any motive they had for carrying out the murders.
In Murdaugh's case, prosecutors would want to emphasize that Murdaugh is accused of killing his own son, an offense the typical juror would struggle to excuse, experts said.
Murdaugh's defense team would likely stress that their client has no prior convictions, but Wilson's office could still paint Murdaugh as a notorious villain by laying out the more than 80 financial, drug and fraud charges he faces.
Prosecutors also would be sure to note how Murdaugh's alleged financial schemes preyed mostly on vulnerable, unsuspecting victims. He is charged with repeatedly stealing from legal settlements meant to compensate relatives for the loss of their loved ones or cover medical bills incurred after serious injuries.
Wilson's team wouldn't necessarily have to establish a motive for the murders in order secure a guilty verdict. But jurors will want to hear one in the trial's punishment phase before they send someone to death row, death penalty lawyers said.
Prosecutors have not publicly explained why Murdaugh would have wanted to kill his wife and son, other than saying the killings were linked to the attorney's other alleged criminality.
"Was this a heat of passion killing or was this really hard premeditation?" asked Eric Bland, a trial attorney who is suing Murdaugh on behalf of several alleged financial victims. "The fact that you killed your loved ones, the fact that it was multiple murders, those are real aggravating circumstances that could warrant the death penalty."
In the family
Though prosecutors usually meet with victims' relatives before deciding whether to pursue capital punishment, they aren't obliged to honor the family's wishes.
Tommy Pope, a Republican state lawmaker and former 16th Circuit solicitor, said he always tried to warn the relatives about the consequences of seeking the death penalty.
If the death penalty is pursued, they won't get closure any time soon. Capital convictions are often overturned, leaving the victim's family attending retrials and appeal hearings for decades to come.
"It's a heavy burden for the family," Pope said. "They're trying to sort out what's justice for their loved ones."
Fifteenth Circuit Solicitor Jimmy Richardson said he stresses to victims' relatives that the final call is his.
"The greatest thing that I can give a victim, honestly, is that this isn't your choice," Richardson said. "I think it's very liberating."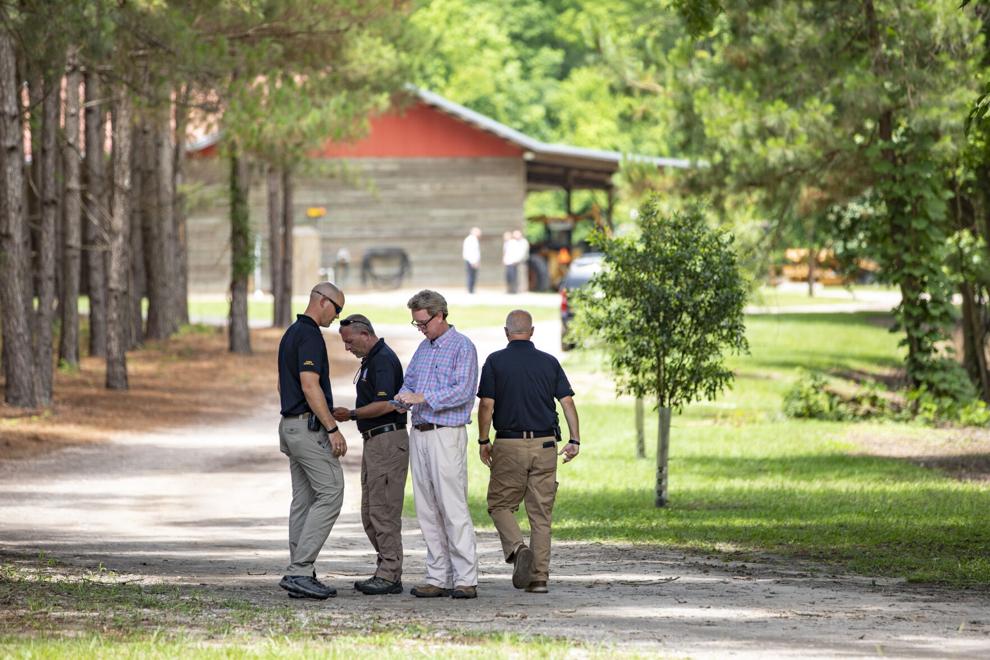 Seeking input from the victims in Murdaugh's case could prove awkward, as some of Maggie and Paul Murdaugh's closest relatives are also related to their alleged killer.
Randy Murdaugh IV, Alex Murdaugh's older brother, is the personal representative of Paul's estate. John Marvin Murdaugh, Alex's younger brother, represents Maggie's estate.
When SLED agents paid a July 12 courtesy visit to Maggie and Paul's relatives to inform them they planned to indict Alex Murdaugh in the murders, the meeting included Alex's brothers as well as Maggie's family — the Branstetters.
'Equal justice?'
Murdaugh's wealth and prestige could also play a role.
Despite the notoriety of his case, the hundreds of headlines, podcast episodes and cable news features documenting his misdeeds, Murdaugh's family name will likely carry weight with a Colleton County jury, some observers believe.
For nearly a century, Murdaughs in the 14th Circuit Solicitor's Office decided which crimes would be prosecuted — and which would go away — while Murdaughs in the family's high-powered law firm won huge legal settlements and judgments for locals.
"My feeling is the family, the law firm, everyone involved with the Murdaugh family, are so much a part of the fabric of the county that it would be extremely difficult to get the death penalty," said defense attorney Jack Swerling, who earned the nickname "Mr. Murder" over a nearly five-decade career in which he has argued more than a dozen death penalty cases.
Swerling said Wilson also has to consider the strength of Murdaugh's defense attorneys and the likelihood they could convince a juror to spare Murdaugh's life.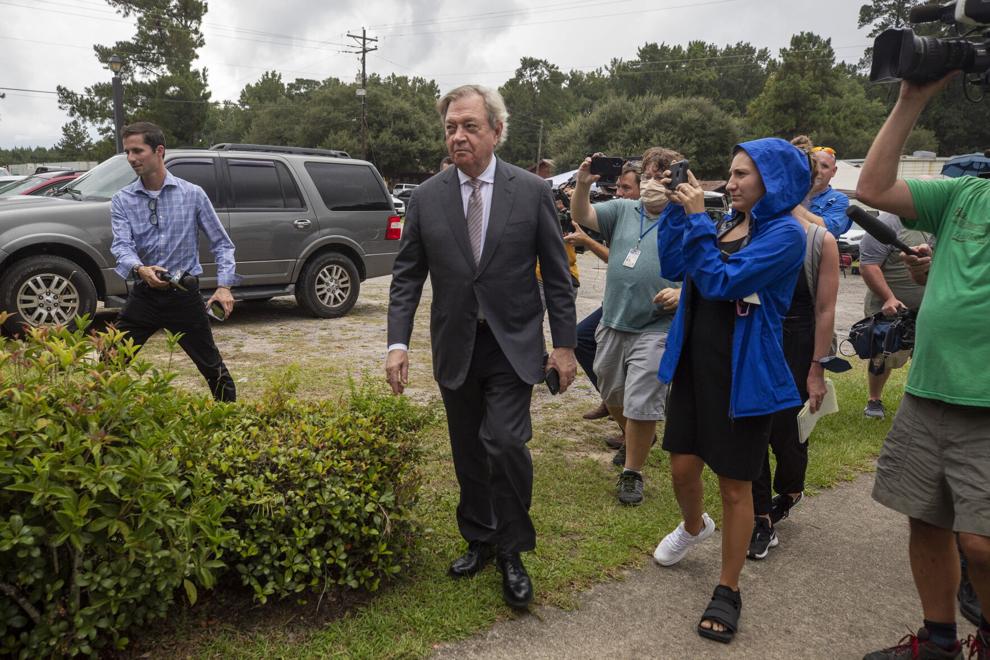 Harpootlian, for instance, tried more than a dozen death penalty cases as a Columbia-area prosecutor in the 1980s and 90s and knows how to work a jury. He famously sent notorious serial killer and rapist Donald "Pee Wee" Gaskins to the electric chair in 1991.
That defendants like Murdaugh can afford such high-powered lawyers is another advantage that contributes to the death penalty's historically uneven enforcement, experts said.
"Is there really equal justice?" Swerling asked. "That's one of the big reasons why I'm totally opposed to the death penalty."
Oddly enough, in his other job as a state senator, Harpootlian worked with Republicans last year to restart death row executions, which were effectively suspended over the past decade as the state could not purchase the cocktail of drugs necessary for lethal injection. The Columbia Democrat successfully pushed to add the firing squad as an execution option alongside electrocution.
Harpootlian said the death penalty is "morally necessary in some cases" and argued the bullet is more humane than the electric chair.
Under pressure
The media swarm surrounding the Murdaugh murders adds another layer of pressure on Wilson's office, experts said — not just to prove they found the killer but to treat him harshly.
"It's a very solemn decision that the AG has to make, and they're going to be criticized both ways," Bland said. "If they bring the charges, some people may feel it's piling on. If they don't bring the charges, then somebody's gonna say, 'Well, there are two deaths, … the victims are blood-related to the accused, it's aggravating circumstances.' It's the most difficult decision."
Pope said he felt similar pressure before he decided to seek the death penalty for convicted child murderer Susan Smith in a 1994 case that garnered similar national attention.
Smith, a White woman, had initially claimed a Black man carjacked her and drove off with her two sons in the backseat. Only days later did she confess to purposefully drowning her children by rolling the car into a lake.
Pope said he embraced the question of whether he was doling out justice evenly. If Smith had been telling the truth and a Black man had abducted and killed her children, would a prosecutor seek the death penalty? And if so, shouldn't he seek the same punishment for Smith?
"You have to analyze it almost in a vacuum," Pope said. "If it fits, you have to do it. If it doesn't fit, you have to be able to defend" your decision.
"Alex (Murdaugh) should not face the death penalty because of who he is," Pope continued, "but he should not be protected from it because of who he is either."