WALTERBORO — Disgraced former attorney Alex Murdaugh will spend the rest of his life behind bars after his conviction in the June 2021 murders of his wife and son, sealing his stunning downfall in a courtroom where his father, grandfather and great-grandfather once tried cases as this region's top prosecutors.
Judge Clifton Newman invoked the once-proud history of the Murdaugh name on March 3 as he sentenced the former Hampton lawyer and part-time prosecutor to consecutive life terms, noting that Murdaugh's ancestors had walked into that same room to seek the death penalty against others for less. Then, with a rap of his gavel, Newman brought to a close the six-week double-murder trial that brought the eyes of the world to South Carolina's Lowcountry.
Murdaugh, dressed in a khaki-colored prison jumpsuit and bright orange slides, stood emotionless in front of a packed courtroom that included his sister, youngest brother and surviving son Buster. Dismissed from service, 10 of the 12 jurors who voted to convict him joined the gallery to watch the conclusion as members of the public.
Murdaugh, 54, maintained his innocence in the grisly slayings of his wife, Maggie, and son Paul on the prominent family's nearly 1,800-acre Colleton County hunting estate.
"I respect this court," Murdaugh said, with a tone of insistence despite a slight tremble in his voice. "But I am innocent, and I would never under any circumstances hurt my wife, Maggie, and I would never under any circumstances hurt my son PawPaw."
In a press conference shortly after noon, Murdaugh's defense attorneys Dick Harpootlian and Jim Griffin said they would appeal the guilty verdict all the way up to the U.S. Supreme Court, if necessary.
They criticized Newman's decision to admit evidence of Murdaugh's alleged financial crimes, which in prosecutors' theory motivated the killings. Instead of establishing a logical motive for the slayings, his attorneys said, prosecutors used the evidence to bash Murdaugh for weeks as a monster who stole from his clients and others who trusted him.
Prosecutors won this case the day Newman "bought into" their notion that the imminent exposure of Murdaugh's financial crimes doubled as his motive to kill Maggie and Paul, Harpootlian said.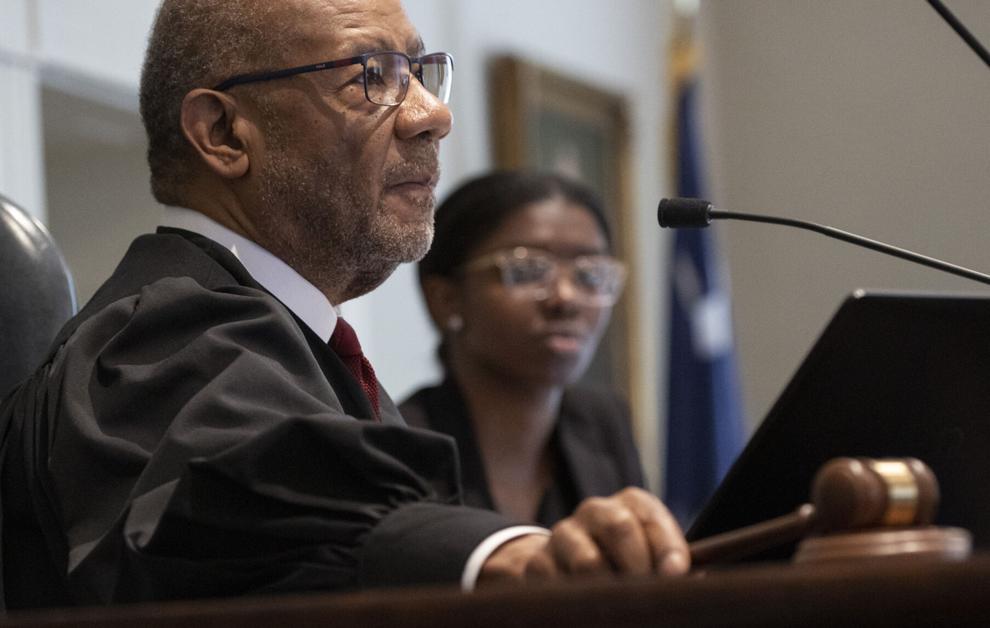 'It might have been the monster'
In a scathing assessment of Murdaugh and his precipitous fall from grace, Newman said that while the defendant may be able to convince himself of his innocence, hardly anyone else believes him.
Testifying in his own defense, Murdaugh admitted to leading a life filled with deceit: He lied to his law partners and family about his whereabouts the night of the killings, and to his clients, from whom he acknowledged stealing millions of dollars.
The judge accused Murdaugh of continuing to lie even when he took the witness stand in his own defense.
"And the question is, when will it end?" Newman asked.
Newman described the Murdaugh murders as one of the most troubling cases he's ever handled — not only for him as a judge, for the state and for Murdaugh's defense team, but for "all of the citizens in this community, all the citizens in this state."
Newman has known Murdaugh, a once-respected fixture of South Carolina's legal community, for years. The defendant has argued cases before him.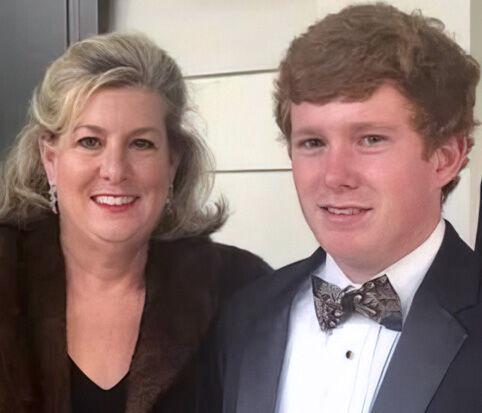 "It was especially heartbreaking for me to see you go in the media from being a grieving father who lost a wife and a son to being a person indicted and convicted of killing them," the judge said.
Before handing down his sentence, Newman emphasized Murdaugh's legacy as a former lawyer and member of a family who has "controlled justice in this community for over a century." His father, grandfather and great-grandfather each served as the 14th Judicial Circuit's elected solicitor over a span of 86 years.
Newman recalled having to remove a portrait of Murdaugh's grandfather, Buster Murdaugh Jr., from where it hung in the back of the 201-year-old courtroom to ensure a fair trial, leaving a blank wall for its 29-day duration.
Newman noted that prosecutors with the S.C. Attorney General's Office could have sought the death penalty and decided against it. Newman said he doesn't question their decision.
But he pointed out how three generations of Murdaugh men had successfully sought the death penalty for dozens of defendants — some of them in the same Colleton County courthouse and many "for lesser conduct" than the gruesome, close-range butchering of their family.
In a particularly chilling moment, the judge told Murdaugh he'll have to reckon with what he's done when he tries to sleep at night. He must see Maggie and Paul as he closes his eyes, Newman said: "I'm sure they come and visit you."
As Murdaugh once again denied his part in the killings, Newman supposed his drug addiction of some two decades could have transformed the defendant that night.
"It might not have been you," the judge said. "It might have been the monster you become when you take 15, 20, 30, 40, 50, 60 opioid pills. Maybe you become another person."
Consecutive life sentences
Murdaugh faced a minimum of 30 years behind bars on each of the murder counts. 
Lead prosecutor Creighton Waters requested the life sentence, which was handed down a day after a Colleton County jury took less than three hours to reach a guilty verdict. 
"A man like that should never be allowed to be among free, law-abiding citizens again," Waters said.
State Law Enforcement Division Chief Mark Keel, whose investigators were blasted as incompetent and ineffective by Murdaugh's defense attorneys throughout the trial, offered a brief statement just before Murdaugh was sentenced: "We're very proud of our agency."
Ten of the 12 jurors returned to court as members of the public to attend the hearing, escorted by court security at 9:30 a.m. sharp. They sat together in the wooden benches, some smiling and laughing as they chatted with one another.
Craig Moyer, a carpenter and member of the final panel, told ABC News late March 2 about how the jurors had arrived at their decision.
When they began deliberating, nine jurors believed Murdaugh was guilty, two thought he was not guilty and one wasn't sure, said Moyer, whose vote was guilty from the start. He said his mind was made up when he heard Murdaugh admit to being with Maggie and Paul at the family's dog kennels after claiming for more than a year he'd been asleep on the couch.
Nathan Stevens nstevens@postandcourier.com
He said it took only about 45 minutes for everyone to reach the same conclusion. Moyer didn't explain what jurors were doing for the remaining two hours.
"The evidence was clear," he said, referencing a video filmed on Paul's cellphone at the kennels that captured Murdaugh's voice shortly before the killings. It placed the defendant at the crime scene minutes before 52-year-old Maggie and 22-year-old Paul were shot — a fact Murdaugh initially lied about.
And the juror wasn't swayed by the emotion Murdaugh displayed when he took the stand. Moyer said he never saw tears spill from his eyes: "All he did was blow snot."
'Nowhere we could go'
Murdaughs' attorneys said they don't regret their work on the case, including allowing their client to take the witness stand in his own defense and deciding not to try to move the case out of Colleton County. Much of the jury pool there had ties to the trial's witnesses and virtually everyone knew about the case.
One prospective juror said she was engaged to one of the first deputies on scene, for instance. One said his cousin was a deputy, and others said they went to church with first responders. Even the clerk of court's daughter was called, part of a jury pool that comprised more than 2 percent of the county's citizens. 
The defense team conducted focus groups of potential jurors all over South Carolina. Everywhere they went, people had heard about the Murdaugh saga from news accounts, social media posts and true-crime documentaries, Harpootlian said.
"There was nowhere we could go," he said.
None of Murdaugh's family members spoke at his sentencing hearing, either for or against him. Griffin said it wouldn't have made a difference.
Mother Teresa herself could have appeared to speak on Murdaugh's behalf and Newman still would have given him two life sentences, Griffin said.
Photos: Sentencing for Alex Murdaugh after found guilty on all four charges
A Colleton County jury of seven men and five women deliberated for just under three hours on March 2 before returning guilty verdicts on all four charges: two counts of murder in the fatal shootings of Maggie and Paul Murdaugh and two counts of possessing a weapon during a violent crime.