WALTERBORO — Former attorney Alex Murdaugh had such a cozy relationship with law enforcement in the Lowcountry that he put blue lights in his car with their blessing and carried a badge in case he needed a favor.
He'd come from a family synonymous with enforcing the law as prosecutors in the southern tip of South Carolina for more than eight decades. He tried only a few criminal cases himself to spend time with his father, a former solicitor. But despite his limited involvement, Murdaugh treated himself to the trappings of office, including a shiny gold badge.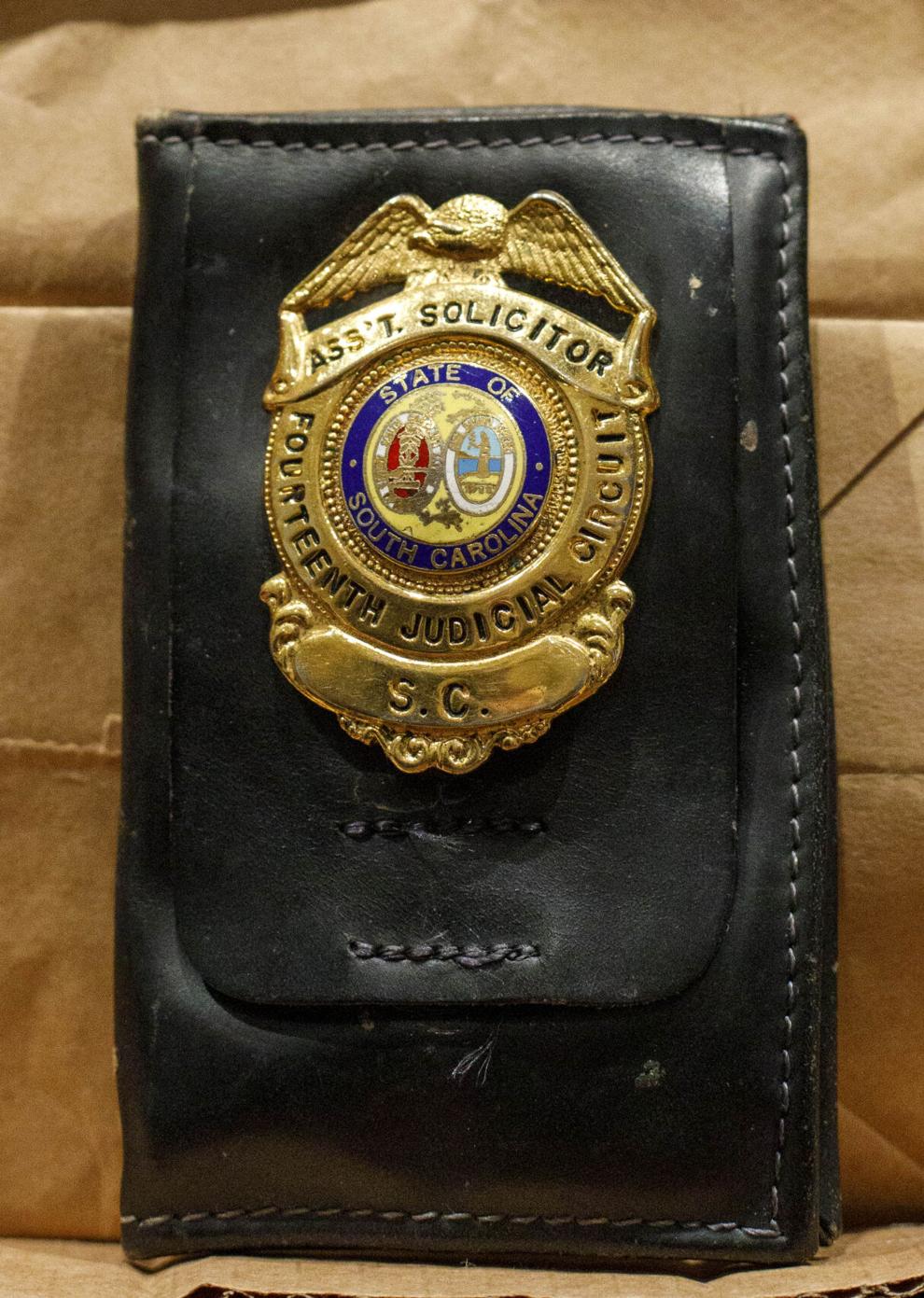 Because of their close ties to Murdaugh, the local law enforcement establishment quickly recused itself from the investigation into the shooting deaths of his wife, Maggie, and son Paul on June 7, 2021, at the family's sprawling hunting estate on the Salkehatchie River.
When out-of-town investigators from the State Law Enforcement Division took their place, Murdaugh says he was overcome by intrusive thoughts that told him he was their target. He attributed those notions to a paranoia fueled by his long-hidden opioid addiction.
It was his distrust of state police, he said, that led him to tell perhaps the most important lie of his life: that he hadn't been with Maggie and Paul in the minutes before they died. Once he told investigators that story, he continued to repeat it to those he was closest with, including his slain wife's grieving mother.
Twenty months after the killings, Murdaugh recanted that lie and several others in front of 12 strangers on a Colleton County jury deciding his fate on murder charges stemming from the killings. In addition to lying about his whereabouts that night, Murdaugh admitted over two days on the stand that he deceived a long list of legal clients, from whom he stole money, and to his law partners, from whom he hid a raging addiction to painkillers.
His original story shredded over five weeks of trial in Walterboro's historic courthouse, Murdaugh's testimony was a Hail Mary attempt to convince the jury and a national TV audience that he was finally telling the truth.
To trust his new story, jurors will have to wrestle with Murdaugh's litany of admitted lies. And they will have to decide if they believe this man, who once carried a badge, harbored such misgivings about the officers questioning him that he was willing to mislead them as they hunted for the person who killed his wife and son.
Law enforcement influence
Unlike his father, grandfather and great-grandfather, Murdaugh didn't have a career as a prosecutor. His specialty was as a personal injury lawyer, filing lawsuits in the civil courts over matters like car wrecks.
But as 14th Circuit solicitor, Murdaugh's father, Randolph, took his son on as a volunteer prosecutor. And though he only led one criminal trial in more than two decades, Murdaugh used the position to justify having blue lights installed in the vehicle his law firm provided him.
He did not do so without permission: Murdaugh testified he first sought and won the blessing of three counties' sheriffs, whom he considered friends — under state law, only emergency vehicles and security patrol cars can display blue lights.
Though Murdaugh was in a volunteer role and he could not remember taking an oath to receive it, he was granted a badge by the solicitor's office. Murdaugh's father gave him one first, and his successor — the current solicitor, Duffie Stone — signed off on another. He inherited his grandfather's badge, as well, giving him an extra.
From the witness stand, Murdaugh admitted he sometimes made use of the "warming effect" the badge had on police, leaving it on his vehicle's dashboard or in the cupholder — anywhere an officer could see it if he was pulled over.
"Did I hang it out of my pocket when I wanted an advantage?" Murdaugh said with a slight smile. "I may have."
A badge hung from the pocket of his khakis when he showed up at the hospital the night his son Paul allegedly crashed the family boat, injuring his friends and killing 19-year-old Mallory Beach. One was on his dashboard when his SUV was impounded after the killings in June 2021. One was in the car when he unsuccessfully tried to stage his own killing three months later.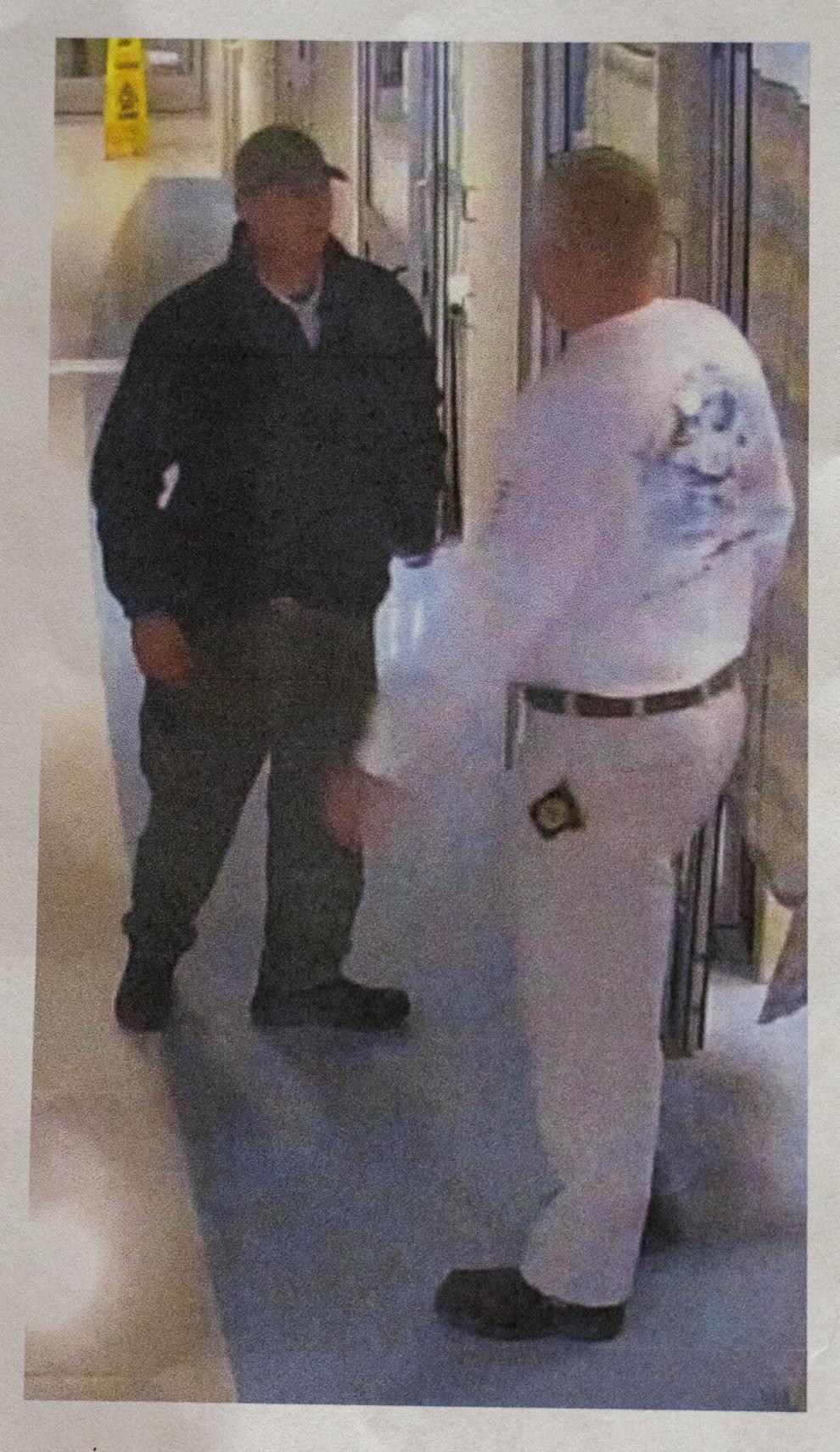 "Law enforcement oftentimes is friendlier if they know you're law enforcement," Murdaugh told the jury, though he conceded he was not himself law enforcement.
Murdaugh's close relationship with local police departments and sheriff's offices was not a secret, and examples of it have dribbled out throughout the trial.
Murdaugh testified that he and law partners had hosted events at which police were "always invited."
One of his law firm's former runners testified he sometimes ran into a local police chief, Greg Alexander, in Murdaugh's office after going to the bank to cash checks for the lawyer.
And the head of the Colleton County Sheriff's Office's investigative division testified that on his drive to the June 2021 crime scene, the sheriff was already talking to him about calling in SLED because his agency was too close to the Murdaughs.
A light touch
SLED did not take an adversarial approach toward Murdaugh, 54, in the hours after the killings. Weeks of testimony have painted a picture of an investigation that went out of its way to treat him delicately.
Investigators' first interview with Murdaugh in the hours after Paul and Maggie were shot — the one in which his lie was set in place — was hardly confrontational. SLED's lead agent, David Owen, posed questions to him gently and reached over to comfort him as he sobbed. Murdaugh conceded that he was treated "very politely."
So were his friends and family. When SLED's crime scene team was ready to document the area around the crime scene, first responders did not shoo Murdaugh's supporters, who included more than a half-dozen prominent trial attorneys, from his estate.
Instead, they urged the group to go to Murdaugh's main residence, according to two of his former law partners. One of them, Mark Ball, found the request odd because he thought the house might be considered part of the crime scene. He was confused enough that he asked for clarification.
But Ball was assured it was fine to be there, he testified. Back at the house, a few people started tidying up, putting away food that was sitting out on the stove, for instance, Ball said. He said it didn't seem as though investigators had yet searched the house.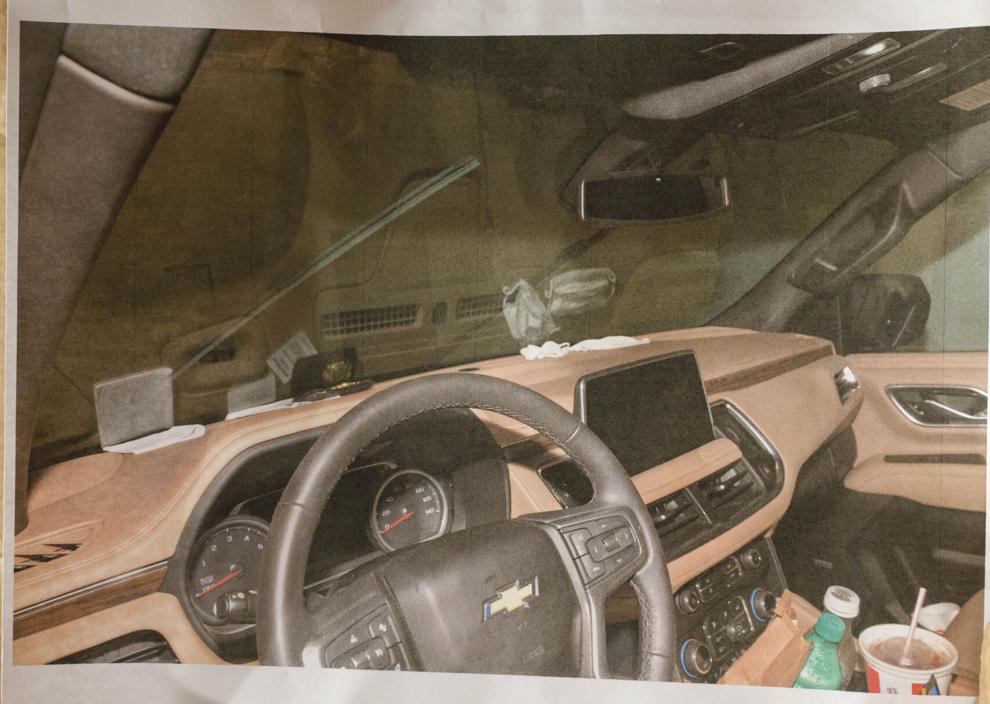 The next day, the house was still open. Murdaugh, his surviving son Buster, and Buster's girlfriend Brooklynn White returned in the morning, and each showered there, Murdaugh and Buster testified. The Murdaughs' housekeeper, Blanca Turrbiate-Simpson, went unobstructed as she cleaned the house and rinsed out Murdaugh's shower, though agents came inside while she was there.
"I didn't ask any questions; they didn't ask me. They just went about doing what they were doing," Turribate-Simpson said.
Had there been evidence in the showers before they were used or washed out, it wouldn't have mattered to the investigation anyway: SLED didn't swab them for blood or DNA, agents testified.
When SLED did search the house the day after the killings, agents decided not to remove Murdaugh's guests, though they had a search warrant that would have allowed them to do so.
Instead, Murdaugh's attorney friends lounged in his wood-paneled gun room while agents decided what firearms to take away for testing. They were even allowed to weigh in on the process.
One agent, Katie McCallister, let one of Murdaugh's brothers and one of his law partners follow her as she searched the rest of the house for evidence.
So deferential was SLED's approach that Ball said McCallister even offered to take off her service weapon and police identification before she started going through the house, in case Murdaugh's supporters wanted her to keep a low profile.
History with SLED
Despite having friends in law enforcement, in Murdaugh's telling, even the local police sometimes triggered paranoid thoughts, like when an officer pulled onto the road behind him.
It was a symptom of his decades-long dependence on painkillers, he said, and a consequence of the pills he constantly carried. Few people outside his family knew he had an addiction, he said; every trip risked exposure.
Still, the thoughts would normally pass, he said, quelled by a couple of deep breaths.
But when he interacted with SLED during their investigation, he said, the uneasy thoughts burrowed into his mind.
His hands had been swabbed for gunshot residue. Gathered at his estate, his law partners insisted that he not talk to investigators alone. Alexander, the Yemassee police chief and his friend, told him not to talk to officers. He thought he heard Colleton County's sheriff give the same advice. And as his wife and son lay dead nearby, he said his mind turned to the stash of illegal pills he was carrying.
Murdaugh ultimately spoke with investigators that night anyway, joined by a law partner who'd been his personal attorney. Lead prosecutor Creighton Waters played the interview during Murdaugh's testimony, pausing often to ask when he made up his mind to lie.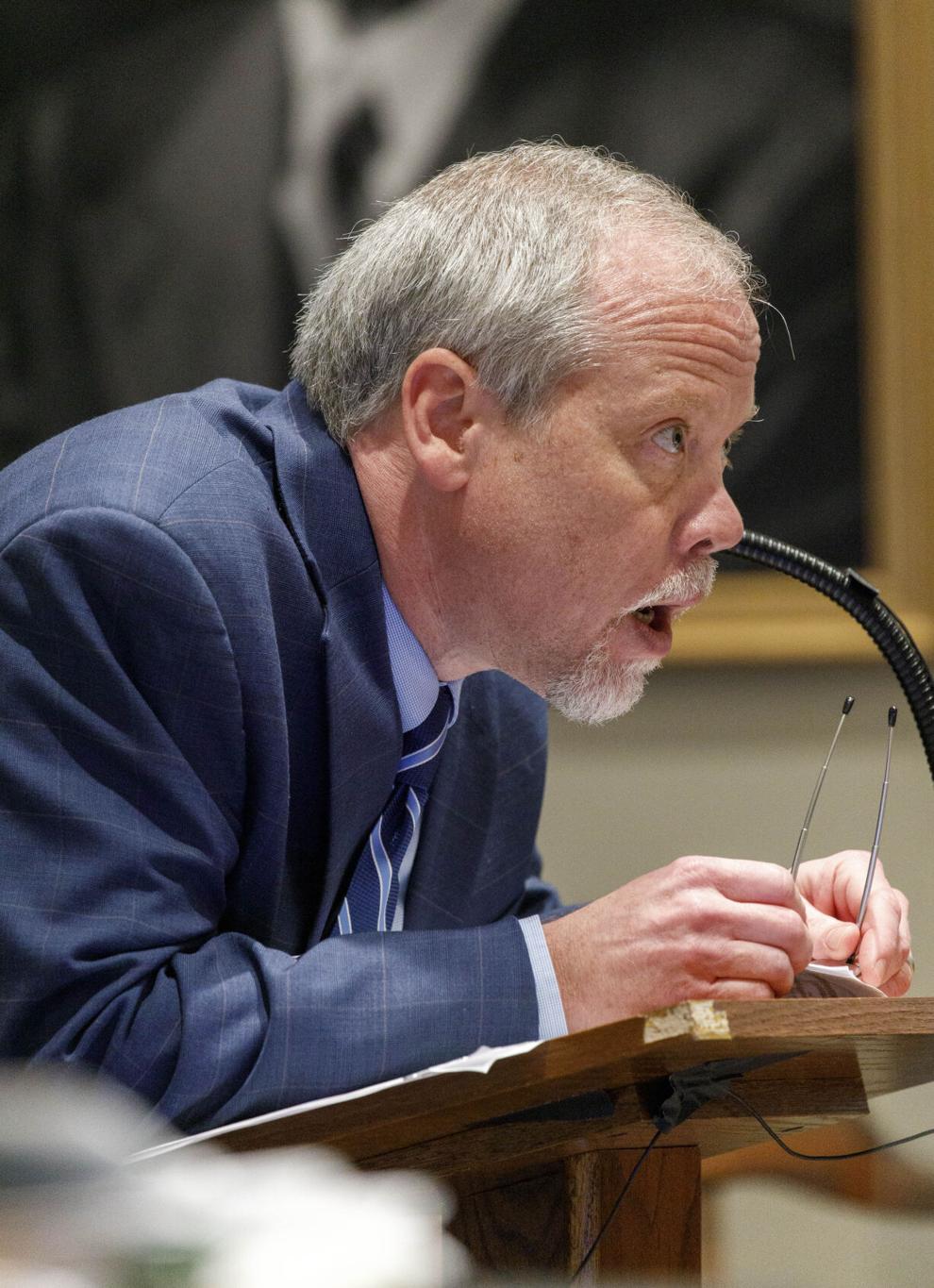 Murdaugh demurred, saying there was no one moment. But he said his thoughts were triggered when Owen asked a few short questions about his relationships with 52-year-old Maggie and Paul, 22. (Owen did not press him when he said his marriage was "wonderful" and his connection with his son was "as good as it could be.")
But Murdaugh said his distrust of SLED went back years because of past run-ins with state investigators.
Paul had been investigated when he allegedly crashed a family boat in 2019, killing Beach and injuring others. He was accused of boating under the influence, charges that were still pending when he died. (Though Murdaugh tied the boat crash case to SLED, the state Department of Natural Resources led the investigation.)
And he said Paul and Buster had been investigated over "some rumors," though he did not specify what he was referring to. He claimed SLED had cleared his sons but that the agency wouldn't say so publicly.
And he testified that he mistook Owen for another SLED agent he thought "manufactured charges" against a friend who was accused of pocketing thousands of dollars in government money. He said he and his father, a career prosecutor, found the charges so egregious that they made a "conscious decision" to sit with him at trial to show their support. His friend ultimately prevailed with a not guilty verdict.
Murdaugh told the story to demonstrate his misgivings about SLED, but it also served to highlight just how close he was with local law enforcement.
The friend he thought SLED did wrong was Alexander, the police chief who came to his home the night of the killings.