Walker Rhue closed his career as one of the best to ever wrestle at Wando. He struggled to even find a spot when the first began.
Rhue entered his freshman season as a talented 126-pound grappler. The Warriors already had an established state qualifier at that weight though and another state qualifier at the next class up too. So Rhue had to choose, either drop down to the junior varsity team or drop down a weight class — the latter being especially tricky for a guy with that carries so little expendable weight.
Rhue cut the few extra pounds, though, and by the end of the season qualified for state anyway at 120 pounds.
"Not everyone can really grasp the team concept in an individual sport like wrestling, especially at that age," Wando coach Adam Schneider said. "His high character showed that season and he became one of our best leaders in program history."
Rhue has been selected as the 2020 Best of Prep Sports Wrestler of the Year, an honor presented this year by the Moultrie News and the Charleston Gaillard Center.
The Citadel-bound senior finished his career as the only four-time state qualifier in school history. Rhue amassed more than 116 career victories, despite losing nearly all of his sophomore season. He won the county championship both of the two years he competed for it. He was named Region 7-AAAAA Wrestler of the Year and a North-South all-star his winter after leading Wando to its first region title since 2014 and again qualifying for state. Rhue was also an all-state selection in football and lacrosse.
"He's a guy that will be impossible to replace from a work-ethic and character standpoint," Schneider said. "He's been a rock for us for four years now, someone I knew I could throw out there and he was going to win for us, no matter what."
Rhue hurt his knee midway through his sophomore season. He needed 10 matches to be eligible to qualify for the state tournament. He was still a few short, so he continued to wrestle, finishing 10-1 before having surgery. He healed, rehabbed and returned before Lower State and strong enough to still qualify for state.
He tore his labrum his junior season. It didn't matter; He wrestled on it anyway. He qualified for state that season too, then had surgery the day after the tournament.
"Nobody really knows he wrestled that season on one arm," Schneider said. "That's what kind of guy he is, someone everyone wants to rally for."
The Moultrie News established the Best of Prep Sports Awards two years ago as a way to further celebrate the top athletes of East Cooper and its surrounding areas.
The current health crisis and social distancing concerns have forced the paper to change how it presented this year's honorees. There will not be an event, no dinner party, no emcees and guest speakers as in years passed.
Instead, with the help of the Gaillard, each winner will be featured in the paper with their own question-and-answer exit interview. Each athlete has been given seven questions and the freedom to express their thoughts and reflect on their seasons as they see fit.

Our staff, fellow media and area coaches have selected one athlete to be featured from each of the 12 sports that were completed this school year. Athletes from Academic Magnet, Ashley Hall, Bishop England, First Baptist, Oceanside, Palmetto Christian, Philip Simmons, Porter-Gaud and Wando were all considered.
Interviews have been edited for clarity.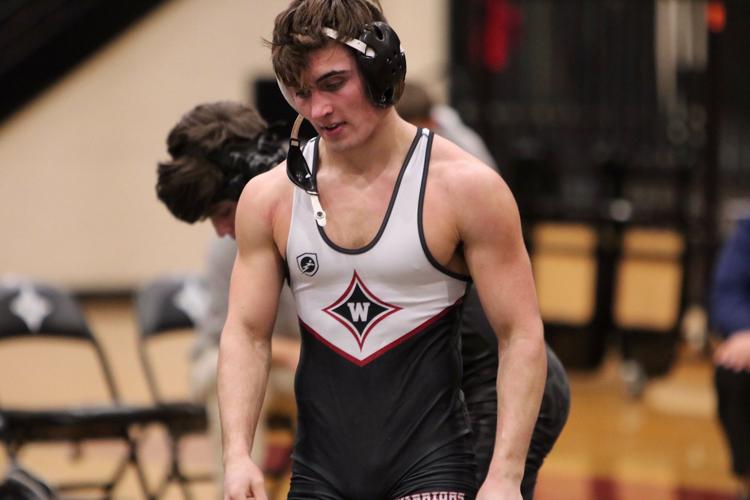 Q. How valuable have high school sports been to your personal development, and are they to the development to the community's youth?
A. To be tough physically and mentally. They push me to be the best I can. It's taught me to have good work ethic, good sportsmanship, and it's taught me how to overcome adversity; For Example, in my four seasons wrestling for Wando I've had 2 surgeries, one in the middle of the season and I came back right before lower state and one I waited until after the season so it's taught me to be tough and overcome adversity while adjusting to my situation.
Q. What is the greatest lesson you've learned through competing as a high school athlete?
A. You just have to believe in yourself and put in the work. Don't let someone tell you what you can or can't do. Do everything with a positive but gritty attitude. Every time you do something do it to send a message.
Q. What is the strongest attributing factor to your success as a high school athlete?
A. What's helped me is my work ethic, everything I do is to better myself. I eat right, I hydrate, I get good sleep, I work out super hard, I'm focused and hard working at practices. If I lose it just makes me work that much harder because I know that I can do it.
Q. What has been the toughest challenge of your high school athletic career?
A. Overcoming my injuries and trying to stay healthy. I had knee surgery in January of my junior year and I came back a week before the lower state tournament where I took second. But the whole time I was doing what I could, going to therapy and working out my upper body. Coming back I had a mental block until my first match and then I was good. My junior year I tore my labrum in January and had to change how I wrestled because I could only use my left arm. I didn't do much partner wrestling in practice but I was working with my coaches and doing things that were less stressful on my shoulder. I waited until after the season to get my surgery because I didn't want to miss the season.
Q. What are your favorite memories from your high school athletic career?
A. Definitely the memories with the boys. The bus rides, the tournaments, the hotels, the dinners, practices, literally everything we did. It was such a fun group to be around and they made my high school career something I'll never forget.
Q. If you could replay one moment of your high school athletic career, what would it be and why?
A. My senior year playoffs against Fort Dorchester. The whole team was on fire, we were wrestling the best we have ever wrestled and we were just having fun. We were doing it as a team and not as individuals.
Q. What advice would you give to the youth that aspire to one day be in your position?
A. I would tell them to put your head down and work hard. Don't look and see what other people are doing. Just do your best and watch what happens. Because good things come to people who work hard. Just always grind hard and be gritty especially when it sucks. Don't worry about other people, just go out and do your best and have a short memory. Always focus on just going 1-0.