Wando volleyball opened the regular season with five straight wins to capture the third annual Border Battle tournament championship last weekend at North Myrtle Beach High School.
Warriors senior libero Ali Clare Jahn earned most valuable player honors with 52 digs and 60 serves received. It's the second straight year the Warriors have won the two-day tournament that aligns some of the top teams from North and South Carolina.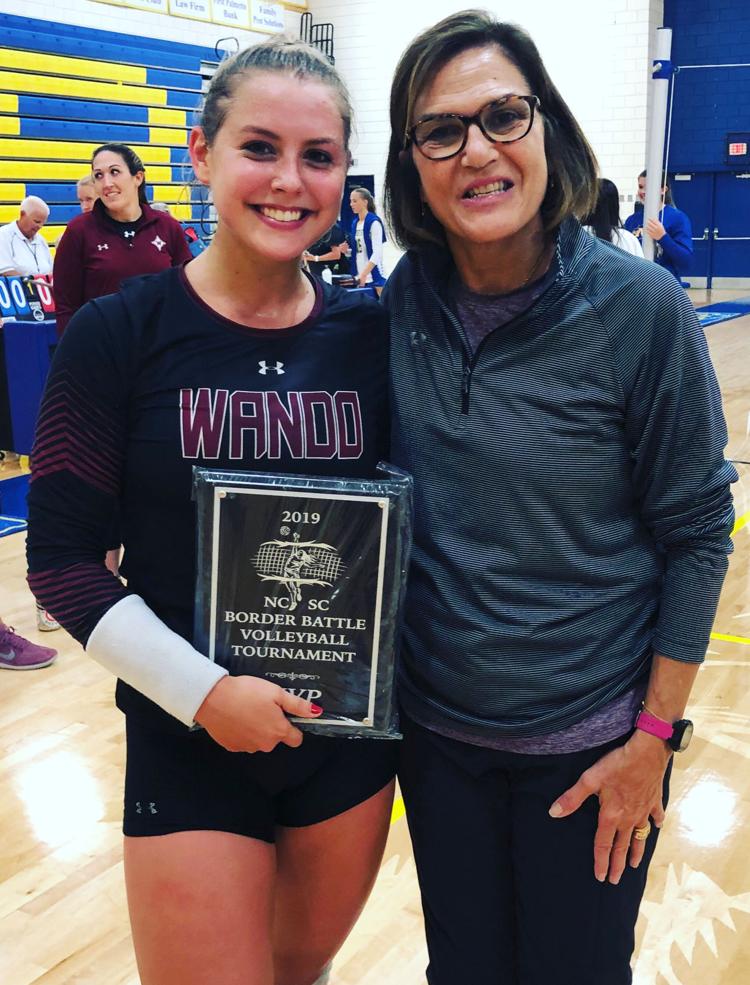 Wando shut out North Myrtle Beach, 25-15, 25-15, in the tournament's gold division championship match. Indiana commit and all-tournament selection Grae Gosnell led the Warriors with 11 kills, while Emily King added eight. Ella Hudock set up 14 assists and Jahn scooped 15 digs.
Wando opened with a 2-0 win over Brevard (N.C.) on Friday. Gosnell tallied 12 kills and 10 digs in the 26-24, 25-14 win. Junior setter Ava McCarthy turned in 13 assists.
The Warriors next shut out New Hanover (N.C.) 25-18, 25-15. Gosnell posted seven kills, while King added six with three blocks.
West Henderson (N.C.) dealt Wando its first set loss, taking the first, 26-24, before the Warriors took the next two 25-21 and 15-12. Gosnell led with 14 kills and Haley Jenness added nine. King blocked four shots, Jahn put up 16 digs and McCarthy added 20 assists.
Wando overcame Marvin Ridge (N.C.) 2-1 in the tournament semifinals. The Warriors won the opening set 25-22. Marvin Ridge answered with a 25-20 win in the second. Wando finished the match 17-15 in the third. Gosnell had 14 kills, Jenness 10. King and freshman Aurie Fisher both registered four blocks. McCarthy totaled 16 kills and Hudock added 14.
Wando (5-0) will next compete in the 11th annual Porter-Gaud Invitational, opening against Branchville on Friday.