Wando first took over the state four years ago. Then last year it conquered regionals. Now this spring, a rugby program less than a decade young, has its sights set on something much larger.
"Utah, New York, California, Indiana, it's crazy how it's really the entire country," Wando coach Tod Shepherd says with a slight Canadian accent as he shuffles through the national rankings. "Nationals has been a goal of ours for a few years now. And I think this year is the most prepared that we've been."
The two-time defending state champion Wando rugby team has secured one of 12 bids into this season's high school rugby national championship tournament, scheduled for May in Kansas City, Mo.
Teams must submit applications highlighting not only the current season but also recent years to be considered for the invitation-only national bracket. Wando's resume includes three state titles in the past four years and an even more coveted super league regional championship last season.
Then last week, the Warriors bolstered their credentials with one of the program's best wins ever in a convincing 32-15 win over 2017 national runner-up Charlotte Catholic under the spotlight of the 15th annual Carolina Ruggerfest showcase in Matthews, N.C. The win launched the Warriors to seventh in the national rankings and into consideration as a legitimate championship contender.
"Beating Charlotte Catholic was a signature moment for our program," Shepherd said. "It validated how good of a program we are and how good we can be."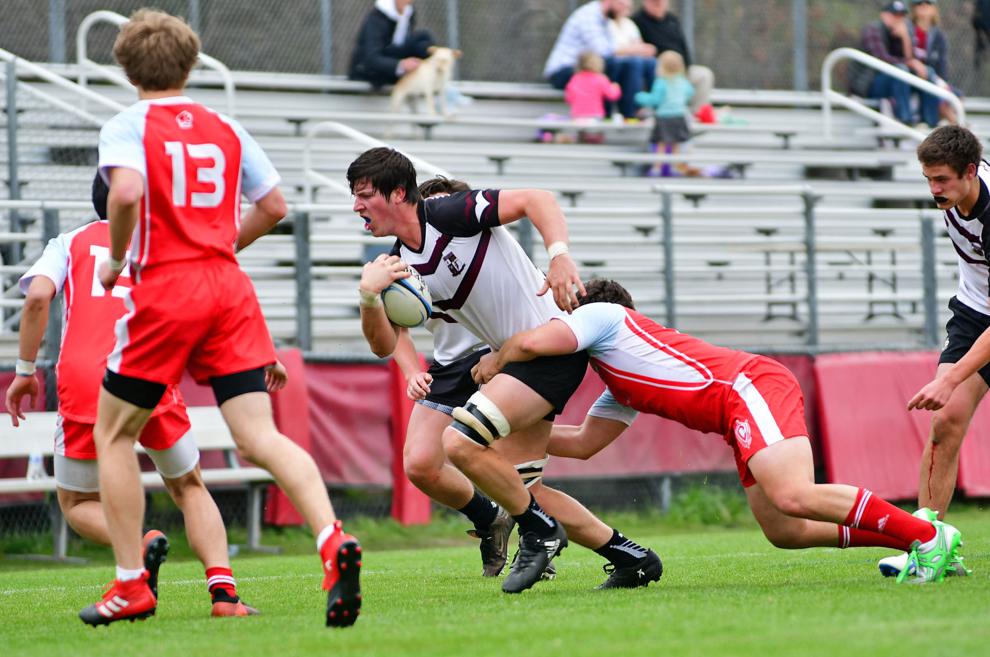 The Wando rugby program is as healthy as it's ever been with 90 players fielding three levels of teams. The Warriors A-Team is the national contender, deeply lined with reinforcements as strong as its starters.
"Well 2014 was a good team, 2016 and 2017 were good teams too but I think this 2018 team may be the deepest team, at every position, that we've had," said Shepherd, who's led the club since its inception in 2010. "We take a guy off and bring another guy on and we don't lose a thing. You don't often have that."
Senior Arthur Doyle leads Wando from his second row position. The stout 6-foot-4, 230-pound Clemson commit is a powerful tackler and just as valuable on the offensive side.
"He's usually one of the biggest guys on the field," Shepherd said. "He's a defensive guru. A lot of tackles. A lot of tackles. On offense, we like to give Arthur the ball and have him put us on the front foot. He'll break about four or five tackles."
If Doyle is the power, Huw Meredith is the quickness. The junior plays his inside center position similar to a running back in football, a sport he knows well as a two-year varsity starter. He excels at tackling and is a threat both passing and kicking the ball. It's his versatility that sets him apart.
"In baseball, they would say he's a five-tool player," Shepherd said. "He has every single skill you want, kicking, passing, power, fast, not a single weakness. I'm not sure I've ever seen him miss a tackle. He's a really gifted player."
Ben Wakser is a slightly undersized junior flanker who often outsmarts larger defenders with his knack for finding the right spots to score. Travis Ragsdale is a 6-3, 210-pound senior that powers the Warriors offense with his ability to run the ball and evade tacklers.
Shepherd has a long list of players he says deserve a share of the credit for the team's success. The Warriors are rich in talent, each player contributing something different. What sets them apart as a team, though, Shepherd says is their fitness. Wando regularly outlasts opponents, often running away in the second halves of matches. Charlotte Catholic built an early 10-3 lead against Wando only to see the Warriors close on a 29-5 run.
"I think our fitness is our best quality. We put a premium on fitness and try to select the guys in best shape," Shepherd said. "This game is so physically demanding, they push themselves to prepare for it. Then we do the rest. We have a saying, 'make yourself an athlete and we'll make you a rugby player.'"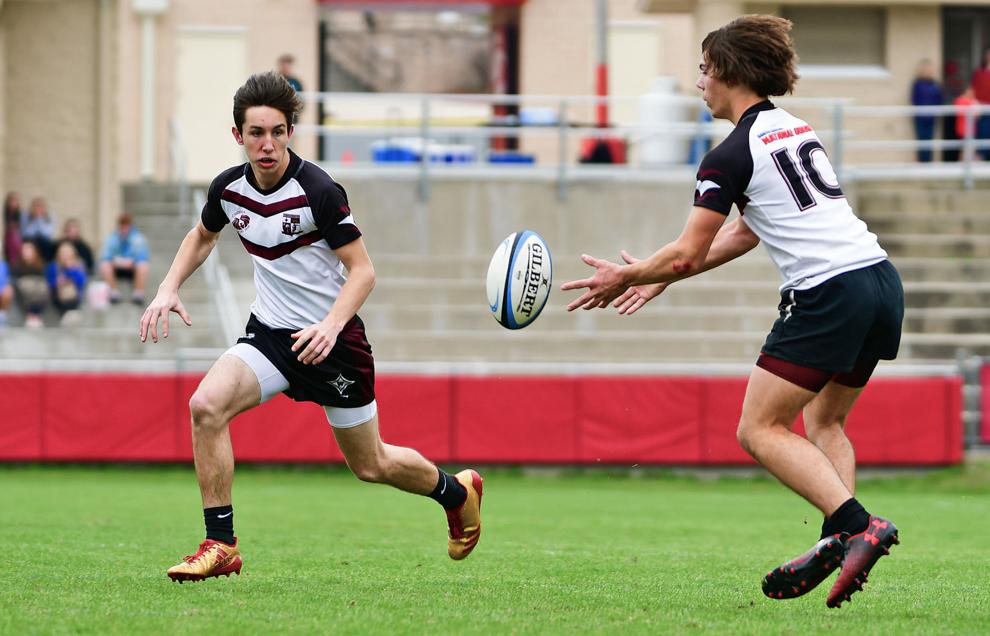 Part of the reason that nationals haven't been a realistic option for Wando in the past is the steep cost. The team expects to spend $50,000 on entrance fees, travel, lodging, food and other expenses for 30 players and five volunteer coaches to compete in the three-day national event. Because rugby isn't an officially sanctioned S.C. High School League sport, operating costs are the individual teams' responsibilities.
Wando's raised about $20,000 through various fundraisers that included raffling off a cruise vacation. The team has taken to social media to promote its online fundraising page and also has a few companies sponsoring them. The ultimate goal is to be able to finance every player on the A-Team. For Shepherd, it's all or nothing. Every player goes or no one goes.
"It was hard for us in the early years," Shepherd said. "We didn't have the booster club and parents doing as much as they are today. That's really been a blessing in all of this. We wouldn't be able to go to nationals without the support."
Nationals is the end goal but Wando still has several tall hurdles to clear in the mean time. The Warriors are positioned first in both the state and super league standings. The immediate objective is to win state for a third straight time. Then, schedule permitting, they'll tackle the defense of the their super league crown.
"If we can do that, nationals is the icing on the cake," Shepherd said. "This team is definitely confident. They have fun and enjoy it but they're also dedicated and appreciative. They're not just happy to go to nationals. We think we can really compete."