Class AAAAA No. 10 Summerville scored two runs in the seventh inning of a 2-1 win over AAA No. 1 Bishop England Wednesday on Daniel Island.
Bishops junior right-handed pitcher Sean Hollister navigated the first 6 ⅓ innings of the game without allowing a hit.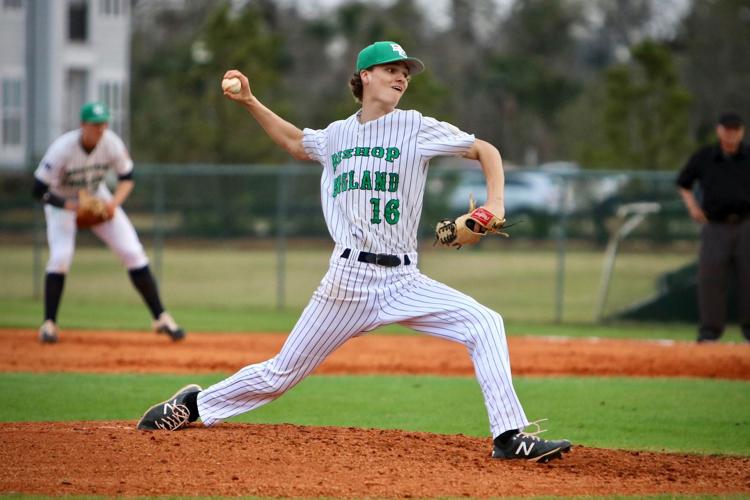 Brandon Powell broke up the no-hitter with a blooper single that dropped in shallow right field, just out of reach of the infield.
Hollister exited the game with the bases loaded two batters later. Summerville struck immediately as Brandon Webb sliced a single to right field that scored Capers Molinaroli and Powell.
Colin Grooms retried the Bishops in order in the bottom of the seventh with two fly outs before a strikeout to end the game. Grooms handled the final three innings for the Green Wave without allowing a hit, just one walk with one strikeout. College of Charleston commit Brody Hopkins went the first four innings on the mound, allowing one earned run with three hits and three walks with five strikeouts.
Chase Loggins knocked in the Bishops' only run with a single to right field that pushed Sammy Gress home from second base. Gress slipped under the tag at home plate to score.
Hollister finished with six strikeouts over 6 ⅔ innings, charged with both earned runs off one hit and four walks.
Bishop England will next host Benedictine (Ga.) on Friday. Summerville will host James Island on Friday.