Aaron Nesmith hated Jake Lanford the first time they met.
It was eight years ago in the fourth grade at a birthday party of a mutual friend. Lanford was a mischievous 9-year-old pulling pranks on his fellow partygoers. Nesmith was an easy target.
"Late at night, up in the attic, telling scary stories. He got me," Nesmith now recalls with a smile. "He scared me. I decided 'I don't like that kid.'"
Nesmith and Lanford sat together in the library at Porter-Gaud on Wednesday, now the best of friends, with smiles stretched across their faces as they both signed Division I basketball scholarships.
What seemed initially like an unlikely pair has since blossomed into a close-knit bond. No more ghost stories in the attic. Instead the two have developed into the scariest duo in the state, haunting their opposition on the hardwood for more than a half-decade now.
Lanford has sprouted into a 6-foot-10 double-double machine. He's headed to Yale. Nesmith is a 6-foot-6 walking highlight ranked as the second-best player in the state. He's signed with Vanderbilt. Together, they're the senior leaders of the two-time defending SCISA state champion Cyclones. And all indications point toward a legitimate shot at a three-peat this winter.
"Very rare," Porter-Gaud coach John Pearson said. "When you look at the scheme of things, hundreds of thousands of players have the same dream. These two grew up together like brothers and were able to achieve it together. That's pretty awesome."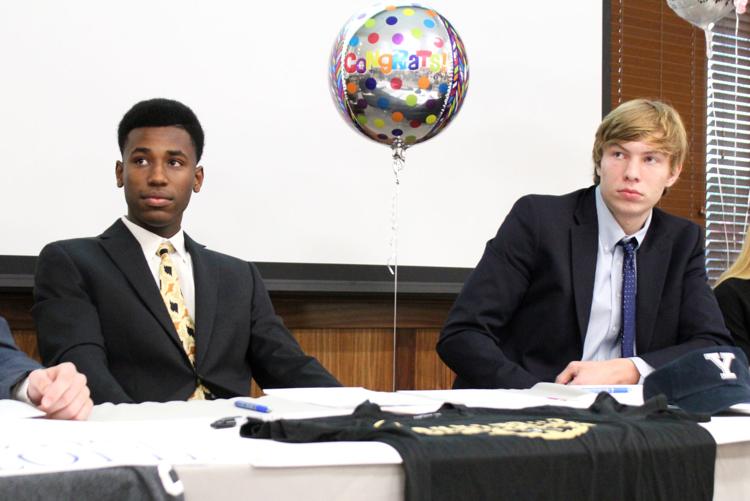 Lanford's been at Porter-Gaud since kindergarten. Nesmith showed up in fifth grade. It was basketball that established a common ground. 
"I didn't know much back then except play basketball and have fun and (Jake) was good," Nesmith said. "There are always a few people that shine through the clouds."
"I think he's giving me too much credit," Lanford countered. "I was not that good back then. And Aaron, to me, was amazing. The first time I saw him play I thought, 'Dang, I have to become friends with that guy.'"
Their friendship was fostered on the hardwood but Lanford and Nesmith developed chemistry in all kinds of ways. There were the epic video game showdowns in middle school. NCAA Football 14 was often the game of choice. The closer the score, the louder the shouting and harsher the heckling. Nesmith remembers one particular game that saw the two score 50 points in the fourth quarter and overtime period.
"I threw a Hail Mary, he threw a Hail Mary. I retuned a kick and then he returned a kick. Fumbles, interceptions. Nobody wanted to lose, ever," Nesmith said. "We were just competitive at whatever we did."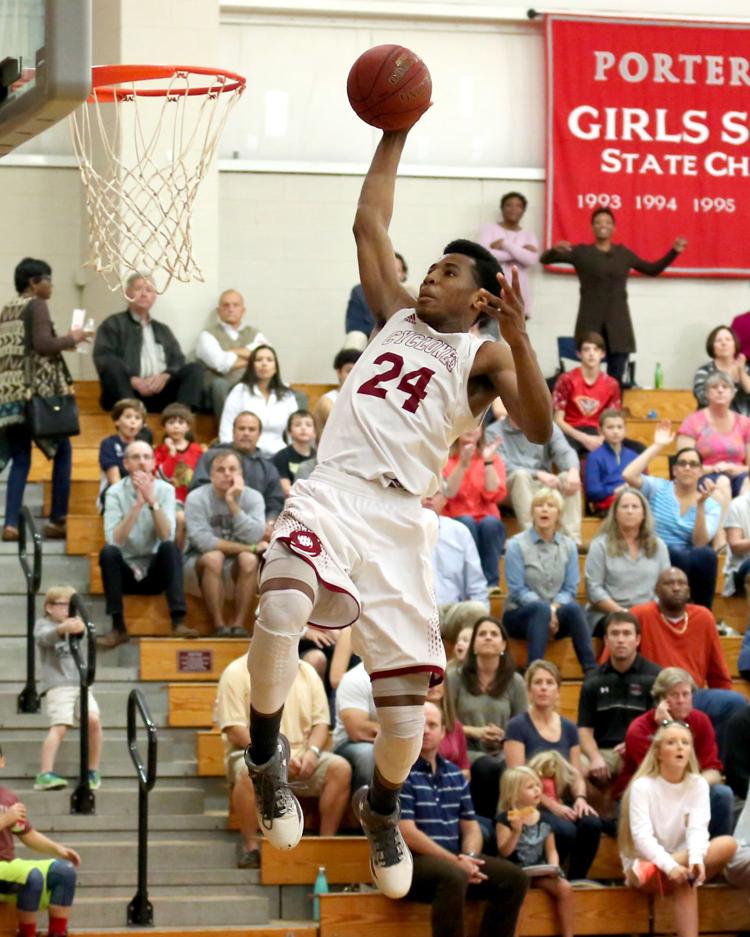 The video games were no comparison, though, to the one-on-one battles between the two on the basketball court in Lanford's backyard.
"Ooh, intense," Lanford says thinking back on sweat-soaked hot summer nights. "Just brutal."
Fouls were up to the players to call, which didn't happen often for fear of appearing weak in the eyes of the other. Lanford always had the size advantage, an edge that drove Nesmith crazy.
"I'd get very upset," he laughed.
"Most games would end up in blood being shed or tears being shed," Lanford added.
"We'd just go inside and not talk to each other," Nesmith remembers. "Just eat pizza."
Lanford and Nesmith were both called up to the Cyclones varsity team as eighth-graders. They still both distinctly remember the heartbreak of watching their senior teammates shed tears after a second-round playoff loss that year. It was in the back of that locker room that the two laid out their plans for the next four years.
"We looked at each other after (Pearson) was done giving his emotional speeches to the seniors and just started talking about how our experience was going to be," Lanford said. "This was in eighth grade."
"I remember thinking, 'It can't be like that for us,'" Nesmith added. "I said, 'It's going to be real crazy when we're seniors.'"
The two won their first state title as sophomores. Porter-Gaud lost just three games all season and won the state championship game by 32 points. Nesmith led the team in scoring while Lanford anchored the defese. College offers began to trickle in.
"We've had that chemistry since freshman year," Nesmith said. "I know what he likes to do and where he likes the ball and how he likes to score. That's how we do it."
"We can make eye contact throughout the court and we're able to read what each other want to do," Lanford explained. "We play off each other and try to hold each other accountable."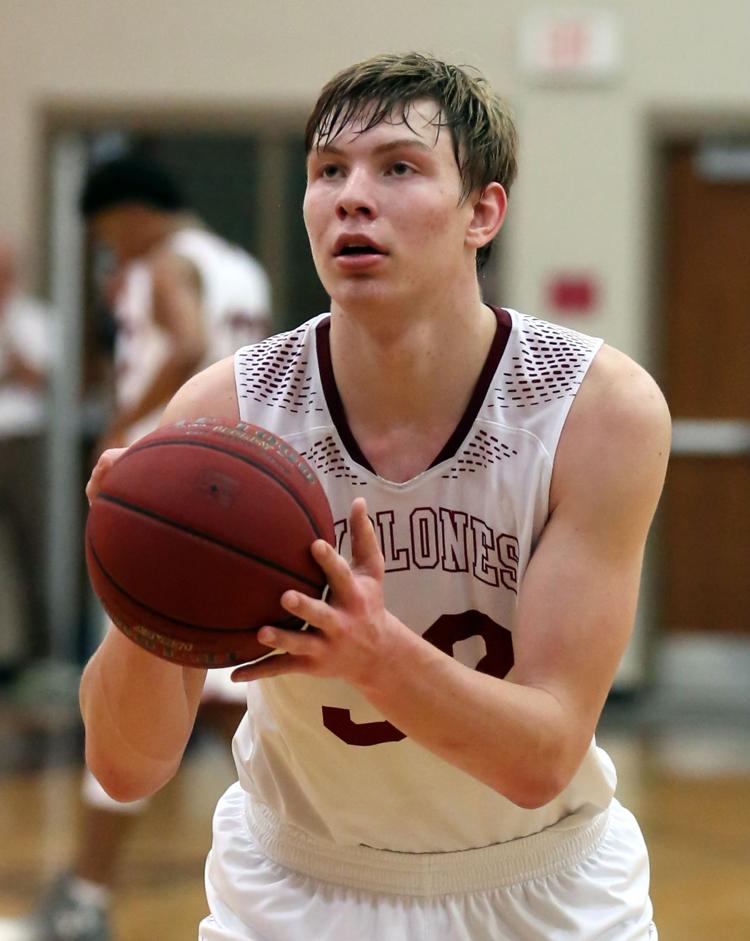 Recruiting heated up last season as Porter-Gaud repeated as state champions behind the standout combo. College interest then exploded over the summer while the pair helped guide their summer team, TMP, to the championship game of the AAU Super Showcase national tournament. Lanford reeled in more than 20 college offers. Nesmith stacked up more than 40. The two relied on each other heavily as they waded through a sometimes arduous recruiting process. 
"We definitely had talks, difficult conversations about our decisions," Lanford said. "I think he handled all the attention incredibly well."
"It was tremendously helpful to have him with me," Nesmith said. "He knew exactly what I was going through and I knew what he was going through. We can trust each other. Anything I needed, just a quick buzz and he's there with an answer."
The two were just kids when Porter-Gaud reeled off three consecutive basketball state championships from 2004-06. Both know the legend well though. Now they're working on adding a new chapter. One of their own that they've been writing ever since Lanford spooked Nesmith one night in the attic.
"Those stories of the back-to-back-to-back state championship teams definitely provided some inspiration for success we could possibly have in the future," Lanford said. "It's been a lot of fun and it's not over yet. Knowing that the bar is set that high, I think it inspires us to reach even higher to successfully finish our careers in our minds."