Willie Offord perks up midway through the conversation. The catalyst? Turnovers.
"Oh yeah," Offord said. "We're definitely going to force some turnovers at Oceanside."
Offord will be named defensive coordinator at Oceanside on Tuesday.
The former NFL defensive back and South Carolina Gamecock spent the past four years in a dual role as head coach and defensive coordinator at North Marion High in Florida.
He replaces Rashad Jackson who, after three years as defensive coordinator at Oceanside, accepted the head job at his alma mater Glades Central High (Fla.) this spring.
"Our family has been looking to get back to South Carolina," Offord said. "The timing was right and Oceanside seemed like a great opportunity to get that done."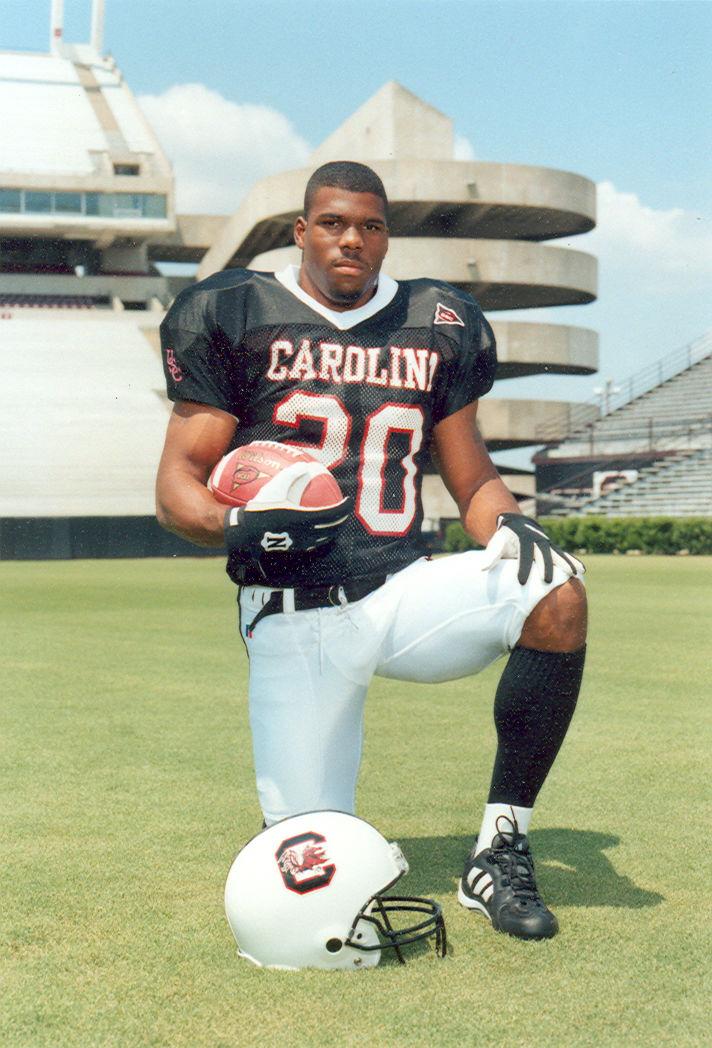 Offord played under college football coaching legend Lou Holtz at South Carolina. He still uses him as a reference. The defensive back was a third-round draft pick of the Minnesota Vikings in the 2002 NFL Draft. He played three years in the NFL before injuries ended his career in 2006. It was with the Vikings, under then-defensive coordinator Mike Tomlin, that Offord began to develop what would become his coaching style.
"One thing I learned from Coach Tomlin, the game is simple, really. Play fast, play tough, fundamentally sound and with great effort," Offord said. "It's those small details that make the difference. That's the way I played and that's the way I've coached my whole career."
He began his coaching career as an assistant at Orangeburg Prep under then-head coach Adam Holmes, a former teammate of Offord's at South Carolina and now the head coach at Gray Collegiate, a sister school of Oceanside. Offord made head coaching stops at Paxon (Fla.), Interlachen (Fla.), Palatka (Fla.) and Columbia (S.C.) over the next six years.
He spent two seasons as the defensive line coach at Newberry College before landing the head job at North Marion. The Colts went 28-18 in four seasons under Offord, 21-6 the past two years with a trip to the AAAAA state championship game in 2018.
North Marion went 3-7 in 2017. Offord revamped the defense over the offseason into an aggressive 4-2-5 look predicated on stopping the run. The Colts went 12-3 in 2018, allowing just 11.7 points per game on way to the first state title game appearance in school history. Offord's defense has allowed just 14.4 points per game the past two seasons and forced 39 interceptions.
"I was always a physical football player and our teams normally reflect that too," Offord said. "Our defense at Oceanside definitely will."
Offord says the chance to coach alongside first-year Oceanside head coach Joe Call is one of the things that excited him about the opportunity in Mount Pleasant. He thinks their philosophies are in line and likes where the program is headed under the transition of leadership from former head coach Chad Grier to Call this spring.
"We're both young, passionate guys. I think we're going to work very well together," Offord said. "I'm a team player. Even in the coaching profession. That's the only way for a coaching staff to be successful. So I'm coming into this thing as a team player to do whatever we need to do to push Oceanside forward."
The hires of Call and Offord so far this offseason suggest that good things might come from turnover.