Emma Navarro, 2017's top Southern junior girl, had a great week in Orlando, Fla., playing in a $15K pro circuit event.
The local standout won four singles matches before running into world's No. 1 junior Whitney Osuigwe. Navarro also teamed up with Family Circle Tennis Center's MWTennis Academy 14-year-old Allie Gretkowski to make the semifinals in doubles.
But Navarro isn't likely to be playing in the VCO qualifying tournament. Navarro and regular partner Chloe Beck of Watkinsville, Ga., will be taking aim on a national championship in the Easter Bowl in Indian Wells, Calif., during the week of the VCO qualifying event.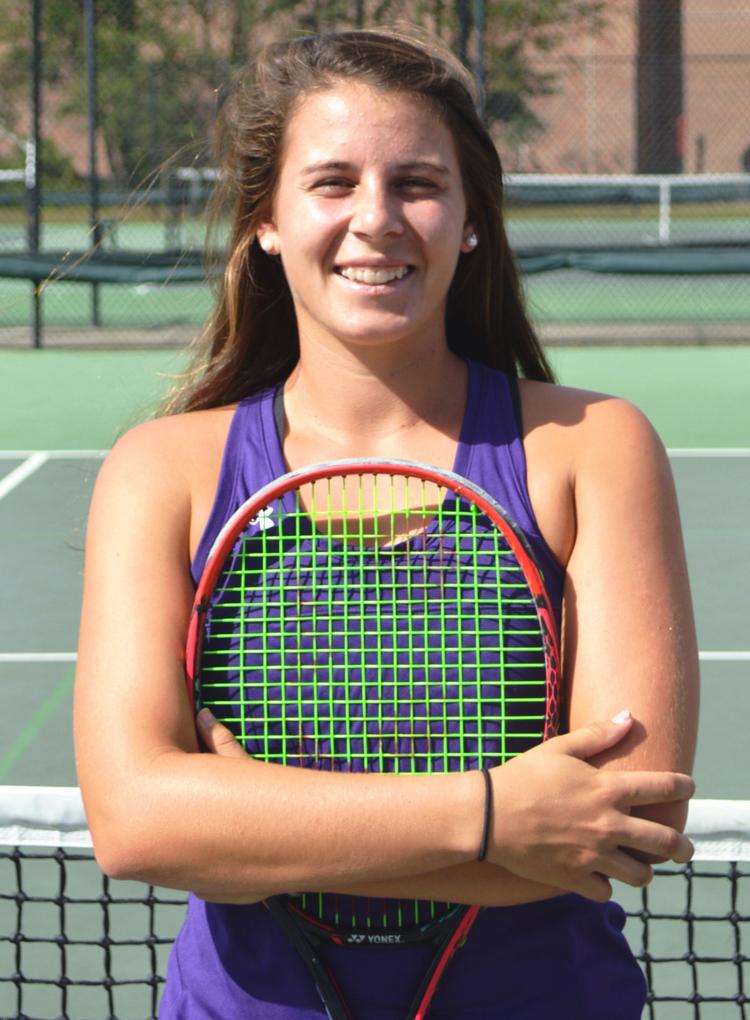 Navarro won the girls 16 title in the 2017 Easter Bowl.
Of course, Gretkowski could be a possibility for the VCO qualifying tournament, and maybe for the LTP $80K qualifying event. At 5-9, Gretkowski plays a big game and is a player to watch in the next few years.
Rogers out
Shelby Rogers' tennis career just got complicated. It all happened on Wednesday late in a first-round loss to Caroline Dolehide at the WTA Tour tournament in Indian Wells, Calif.
Down 3-0 in the third set, Rogers called for the trainer. It was her left knee.
The trainer applied tape above and below the knee, and appeared to connect the two wraps.
Rogers played the last six games with the injury, but appeared to struggle with her movement.
On Saturday, Charleston's 25-year-old touring tennis professional said, "I will not be playing Miami."
The mega Miami Open event is scheduled to start March 20, followed on April 2 by Charleston's Volvo Car Open.
"I am still getting more opinions on the knee injury and how to move forward," Rogers said.
"I will know more next week."
Rogers already had been dealing with a right arm pronator injury that that occurred in her first-round loss at the Australian Open.
Wednesday's 3-6, 7-6 (6), 6-3 loss to Dolehide was Rogers' first match since January's Australian Open.
In the process, Rogers' world ranking has dropped from 59th to 78th since the start of 2018.
Rogers started the match against Dolehide looking fully recovered from the arm injury. She served well, moved well and played solid tennis until the knee problem occurred.