Listen to those who knew him well and he was a gentleman, a man of faith, a legend.
Bishop England coach Jack Cantey died on Saturday at the age of 84.
Cantey dedicated more than 30 years to the Bishops, first as a player, most notably as a coach, but also an assistant principal and eventually a volunteer. His presence is unmistakable. The football stadium is named in his honor, as are the wrestling mats.
The lasting impact he had on the countless lives he touched over four different decades spent in kelly green was palpable this weekend as many took to social media to express their sympathies.
"The outpouring of love for my dad has been amazing," Cantey's daughter, Elizabeth, posted online on Sunday. "I have often been told that he is a legend and that is so true in every way."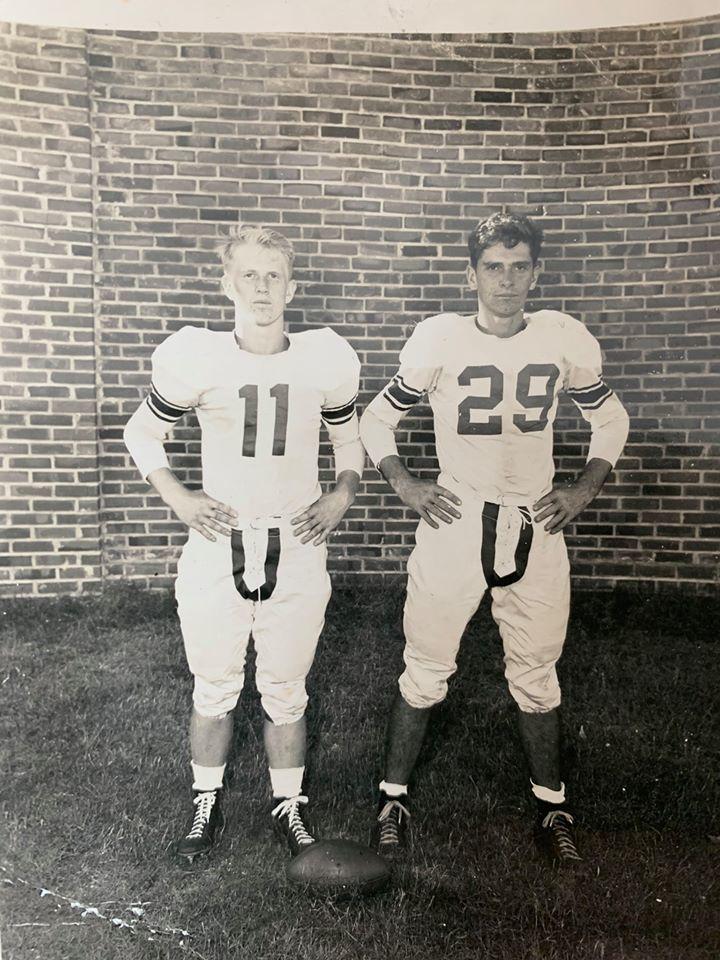 Cantey was a multi-sport athlete at Bishop England and captain of the Bishops football team his senior year in 1953. Bishop England lost just two games that season.
He's best known as the school's all-time winningest football coach, compiling a 184-132-7 overall record from 1964-93. He led the Bishops to the state championship game in 1976. Six of Cantey's teams made appearances in the Lower State title game.
"A gentleman in every sense of the word," 1984 Bishop England alum and former Bishops coach Bill Runey wrote online on Saturday. "It was an honor to play for; coach alongside; and admire him for these past 40 years. Our lives are forever better."
Bishop England went 11-1 in 1977. That included a 27-6 win over archrival Hanahan. Clemson offensive coach Robbie Caldwell was a first-year assistant with the Hawks that season, just months removed from his college graduation.
"It was such a pleasure to compete against him," Caldwell posted on Sunday. "Very kind to me as I was just starting out in the coaching world."
Ray Stackley understands dedicating oneself to a school and community. Stackley spent 29 years as both a football coach and athletic director at nearby Stratford.
"Coach Cantey was a true gentleman in the coaching profession and respected by all of his peers," Stackley wrote on Sunday. "The tremendous influence he had at BE will continue on through his legacy for generations to come."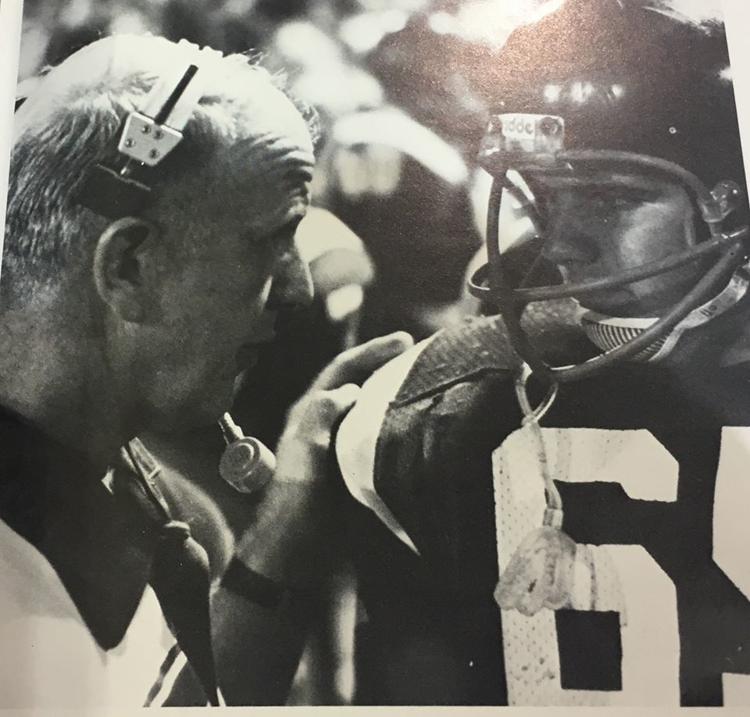 Mike Darnell played for Stackley at Stratford. He now coaches baseball, football and serves as assistant athletic director at Bishop England.
"Lost a legend today," Darnell posted on Saturday.
"What a great man," he added.
Bishop England won 36 state championships under Cantey's watch as athletic director. Thirty-one more finished as state runner-up. Amelia Dawley was responsible for several of both. Cantey hired Dawley to coach the volleyball team in 1992. She won nine state championships over her 13-year tenure.
"He was my other dad," Dawley posted on Sunday. "I loved him so much. He was such a cool guy."
Jim Daniel too knows what it's like to lead the Bishops. He served as head football coach at Bishop England from 2001-07.
"This Legend positively influenced so many people in our community, including me," Daniel wrote. "Best thing to happen to me when I was the head coach at BE. Can see him and (former Summerville coach John) McKissick talking Laurinburg stories in heaven!"
John Cantey played quarterback for his father from 1989-91. Bishop England was still located downtown then. The Bishops didn't have a stadium. They played their home games at Stoney Field and practiced anywhere they could find.
"That was my most awesome experience -- to get to play for my dad," John Cantey told the Post and Courier in 2011. "Hurricane Hugo hit in 1989 and it shook up the season. But Dad kept everything together.
"We would do whatever it took, go wherever we had to go."
John took over as head coach of the Bishops football team in 2008. He's now second on the school's all-time wins list behind his father. John led Bishop England to consecutive state championships in 2011 and 2012. The first was Bishop England's first trip to the title game since his father's '76 team.
Cameron Costa was the starting quarterback for John's Bishops this season. Jack Cantey retired nearly a decade before Costa was even born. Still, the Bishops senior is well aware of his presence.
"So many memories on your field," Costa posted on Sunday. "So many stories told on the foundation you set. Can't say BE football without the Cantey name."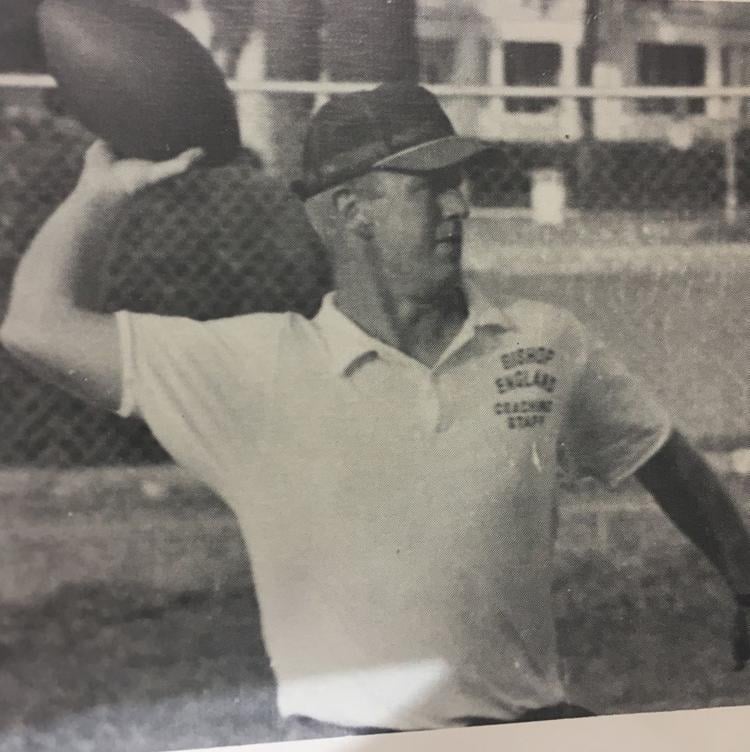 Cantey was inducted into the S.C. Coaches Association Hall of Fame in 1999 and the S.C. Athletic Administrators Association Hall of Fame in 2018. A scholarship was established in Cantey's name in 2018 to provide tuiton assistance for students at Bishop England. Cantey's '67 team jumpstarted the scholarship by raising nearly $10,500. He was a torch bearer figuratively, but literally too, carrying the Olympic torch in Salt Lake City in 2001. 
Cantey's impact within the community stretched far beyond football. Cheryll Woods-Flowers served as mayor of Mount Pleasant toward the end of Cantey's tenure.
"He is someone that everyone should know. Literally every time that he and I ran into each other, he would stop to chat...asking me about my family and my life," Woods-Flowers wrote. "I feel extremely lucky to have had him in my life. Was a man of Faith...and his family was his first priority. The good Lord did not make any others like him!"
John Cantey has shared several tributes to his father on Facebook. He's said little personally though. It's understandable that he struggle with his father's passing. He's made a career of following his father's legacy. John — although a two-time state champion coach himself — has said in the past that he still doesn't think he measures close to all that his father was. 
Jack, in that 2011 Post and Courier article, appeared to disagree, though, seemingly content with the way that the legacy he built — the Bishop England legacy — is being carried by his only son.
"I knew he had to do things his way," said Jack, an assistant when his son was hired in 2008. "And it's obvious that he's done it the right way because of the success he's had."
The same, if you listen to those who were there, can be said of you, Jack. 
Per the Cantey family's wishes, memorial contributions may be made to the Jack Cantey Bishop England Scholarship at behs.com/giving/support-behs.