Marc Haight already had a pretty good idea of where he stood. His mother confirmed it.
"Two more points, Marc," Tammy called out from the visiting bleachers. It was loud inside the Bishop England gym on this Tuesday night. Philip Simmons had made the short trip across town for the season's second installment of the budding rivalry between the new neighbors.
Both sides of the stands were full. Both sides roared. Haight could still hear his mother clearly as he jogged across midcourt. "Just two more points?" he thought to himself. So close. The next possession, he went for it.
Haight caught the ball near the top of the three-point line. The court cleared out in front of him. He opened some space with a soft in-and-out move, then spun off of his defender and back across the lane. Now with a little more room to operate, he rolled a layup off of his left hand. It kissed against the glass and splashed through the net. It was his most impressive bucket of the night, one he'll never forget — his 1,000th career point.
"I've had this goal since freshman year and it's crazy to think that I actually did it," Haight said. "I'm glad it was at Bishop England because it's in front of all the people that I grew up with."
Haight was raised on Daniel Island. His family owns a pizza shop out there. He considered attending Bishop England. It was the only high school in the area for nearly 20 years. That was, until Philip Simmons opened about 10 miles away.
Haight had played in the Bishops gym what felt like a million times. It felt like home, even if he entered through the visiting locker room. He used to go to the summer camps there. He grew up with a lot of the guys now playing in green. Some of his best friends would be lining up to guard him tonight. Other friends lined the stands, a couple from Wando and few other schools.
"To be honest," Haight said. "I was a little nervous."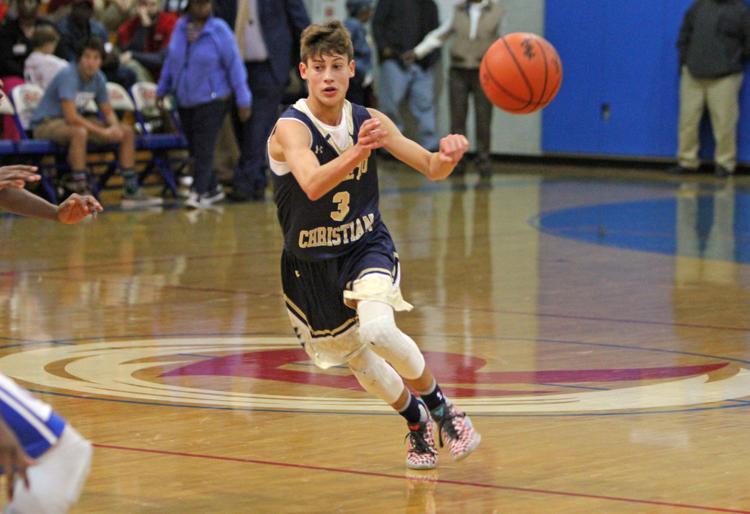 Haight began his career as a 5-foot-6 freshman point guard at nearby Palmetto Christian. He scored 480 points as the small private school went 48-12 over the next two seasons.
The core of Palmetto Christian's team split apart ahead of Haight's junior year. Different players landed at different schools. Haight and his younger brother, Miles, took a chance on Cainhoy's new public school, Philip Simmons. The Iron Horse basketball program was entering just its second year of existence. It was a gamble, to be sure. Haight poured in 318 points his junior season as Philip Simmons lost twice as many games as it won.
"After our first year as a program, we knew we had some good pieces to build around, but we needed a playmaker and a stabilizer who could help our team reach our full potential. Marc has been both for us," Philip Simmons coach Garrett Campbell said. "We have been blessed with really talented players and Marc is our leader. We would not be where we are without him."
Thomas Michel and Haight have been playing either together or against each other since the second grade. They were together those two years at Palmetto Christian. Michel landed at Bishop England when everyone went separate ways. The Bishops are undefeated and ranked fourth in the state right now. Michel is maybe the best on-ball defender they have. Haight cracked a slight grin at the sight of his old buddy lining up to guard him.
"It was a great feeling to get my 1,000th point against them," Haight said. "Bishop England has great defense. That's one of the reasons they are still undefeated."
Haight entered the game just 11 points shy of the milestone. He'd scored more than 11 points in all but four games this season. He'd just poured in a season-high 22 against Class AAAAA Stratford three days prior.
Tonight, though, 11 would be a tougher challenge. Bishop England concedes little. The Bishops defense is aggressive around the perimeter and big inside. They're deep too, rolling out 15 different players against the Iron Horses, while Haight rarely came off the floor.
Haight was held scoreless in the first quarter. He let off a last-second attempt at the quarter's buzzer, just a touch too late. It felt fitting like a fitting close to a frustrating start.
He found a couple baskets in the second quarter. Again, he had the ball in the closing moments. He got this one off in time, though the half-court heave flew errant. Haight seemed agitated exiting the floor with his team trailing by 16 at the end of a first half in which it led most of the opening quarter. His team was losing. He wasn't even halfway to 11.
"It was definitely on my mind," Haight admitted. "I was keeping track in my head but I was focused on the game."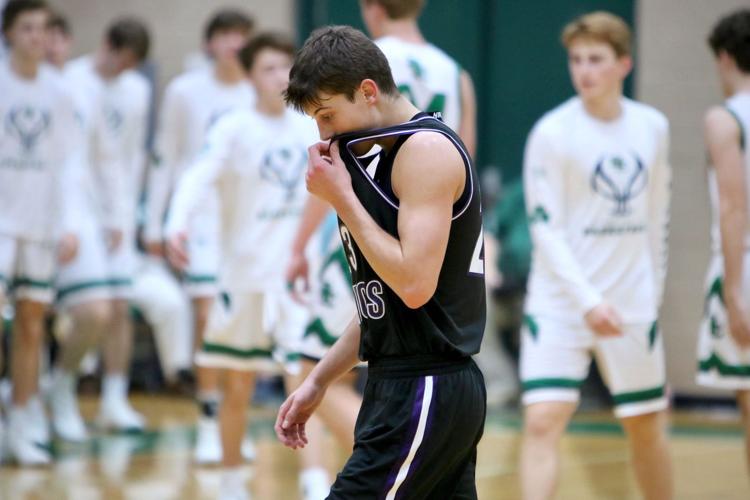 Haight finally found some sort of rhythm in the third quarter. He corralled a rebound and put a layup back in for a quick deuce. He followed with a three-pointer about 20 seconds later.
Tammy too was keeping track in her head. "Two more points, Marc," she called out. There was a slight eruption of applause when Haight hit his next basket. Not everyone knew what had happened. There was no official announcement or timeout. Not in this sort of game with this sort of score. Those close to Haight, his family and friends on both sides of the stands, a couple of the guys on the other team, they all knew. And that was enough.
"It's a great feeling," Haight said. "Knowing all the hard work over the years led to something as great as this."
The satisfaction was fleeting however. The feeling turned bittersweet as the Iron Horses lost the game by 35 points to slide a game under .500 on the season. Non-region games such as this affect little more than pride. The upcoming region schedule will determine the Iron Horses' postseason fate.
Philip Simmons didn't make the playoffs last year. Haight came to the Iron Horses hoping to build something. He wanted to leave some sort of mark. Personal goals are now out of the way. He'll always be the school's first player to score 1,000 points. He'd like to be part of the school's first playoff team too though.
He's become increasingly reflective as his high school career winds down.
Everyone knew he could score. They've always known that. He's been doing it for years. But reaching the playoffs would be a further sense of validation. That kind of success, this early, would be confirmation, at least in his mind, that transferring here was the right move.
"The journey went by way faster than I thought it would," Haight said. "If I had the chance, I would do it all over again."
If Philip Simmons can indeed make the playoffs, there are about two more months left to the high school basketball season, two more months left in Haight's high school basketball career.
Just two more, Marc.