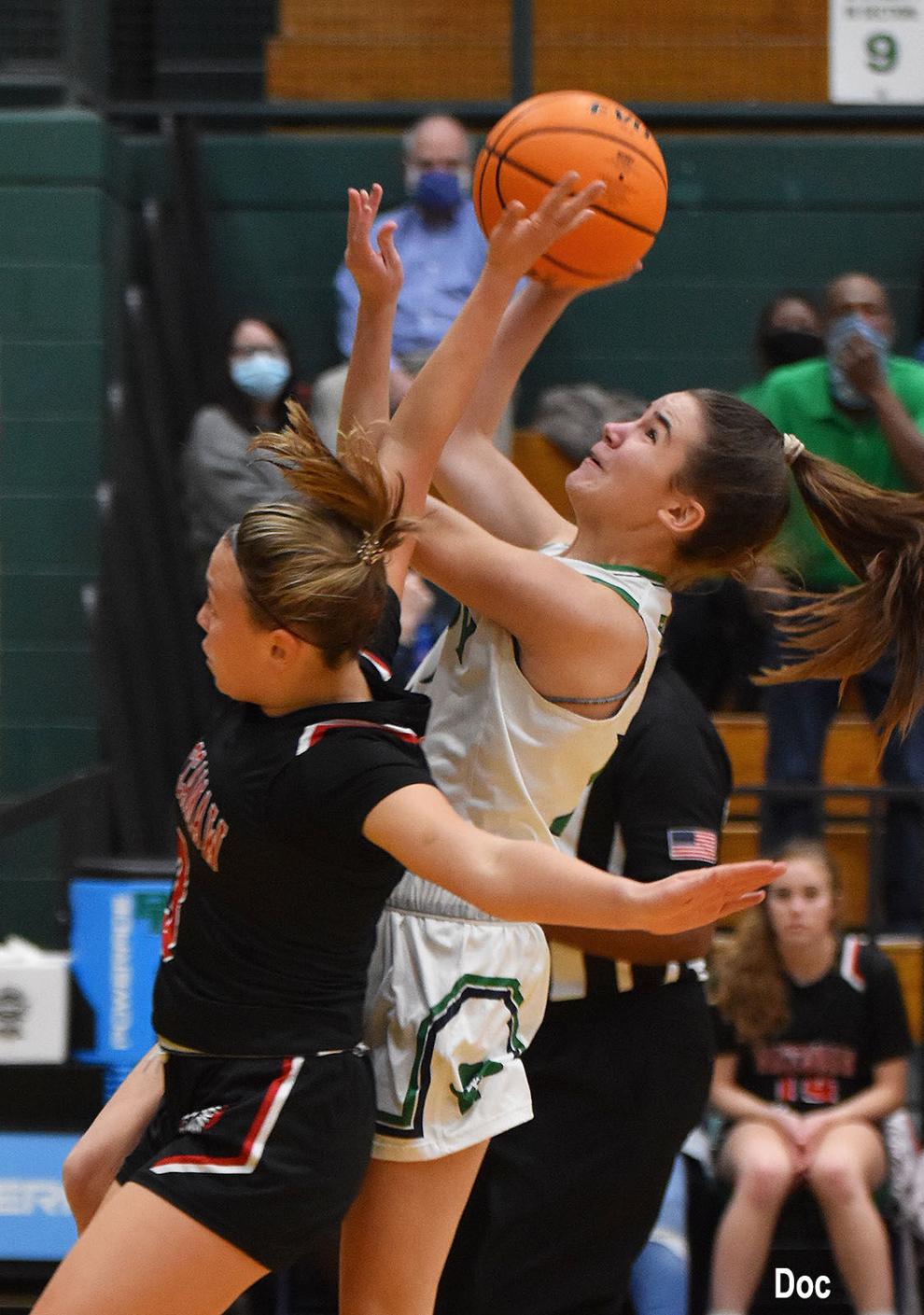 Bishop England's 3rd ranked girls displayed impressive team speed both on offense and defense as they easily defeated Waccamaw 76-24 in the first round of the AAA state playoffs.
Seniors Lilly Woods and Jaiha Williams led the strong effort with a combined 37 points. The halftime score was 53-9 Bishop England, which allowed the entire team to log playing time later in the game.
The Bishop England girls are now 10-1 and move forward in the playoffs to play 7th ranked Camden Feb. 25 at the Bishop England gym.