The Moultrie News is a trusted news source serving the East Cooper community since 1964. The trained and dedicated professionals of the Moultrie News work tirelessly to provide the East Cooper area with quality informative reporting on local events with knowledge, perspective and compassion. We also value our advertising customers and serve as a marketplace for the community.
The paper just recently celebrated its 55th anniversary in 2019. The Moultrie News was started in 1964 as a tabloid shopper by Carl Meynardie, who was the publisher of the Hanahan News. The East Cooper area boasted less than 5,000 residents back then. Meynardie ran the little paper for eight years. 
In 1972 the Moultrie News was bought by Charles Diggle and J.C. Long. At the time Diggle was publisher of several small papers. When Long died in 1987, Charles Diggle bought the Beach Company's interest in the Moultrie News, and the Diggle family ran the paper for 11 years before selling it to the Evening Post Industries Company. 
Vickey Boyd was named publisher in April 2002 just as the population of Mount Pleasant was beginning to explode. 
The Moultrie News went digital in 2000, and now boasts three Facebook pages and several Twitter accounts.
The Moultrie News serves Mount Pleasant, Isle of Palms, Sullivan's Island, Daniel Island and parts of Awendaw. The Moultrie News' monthly unduplicated reach, print and digital, is over 320,000. Moultrie News' print monthly readership is over 54,000.
Today the Town of Mount Pleasant has nearly 90,000 residents and stretches to the lower reaches of Awendaw. But this community newspaper has managed to maintain the flavor that was borne in those early years. From little league championship acknowledgements to honor roll lists, The Moultrie News has the small town feel where readers feel comfortable submitting their stories, accomplishments photos and more.
The Moultrie News sponsors two events annually. Best of Prep Sports awards ceremony in May recognizes more than 50 of the very best high school athletes and coaches from the East Cooper coverage area. Athletes from approximately 22 sports from eight different schools are individually recognized. Nearly 200 attended the event. The annual Best of the Best contest allows readers to vote for their favorite businesses, professionals and more. Once the votes are tallied to select the winners and finalists, the Moultrie News hosts a party at Alhambra Hall.
For delivery inquiries, call 843-958-7489 or visit moultrienews.com/subscribe.
At The Moultrie News, we believe media marketing should not be difficult. We have created easy ways to understand it, buy it and, most importantly, be able to monitor your success. The Moultrie News publishes numerous special sections annually and has a full suite of digital products available for businesses.
Our sales and advertising portfolio of services provided includes:
Print ads
Digital ads
Sponsored Content
E-mail marketing
Promotions and Contests
Extended Reach Marketing Campaigns
Search Engine Marketing, also known as SEM or Pay Per Click (PPC) advertising
Business reputation management
Search Engine Optimization, also known as SEO, audits and consulting
Friends2Follow –social media threads appearing on Moultrie News website
And much more! 
To reach a member of the sales team or to inquire about rates for print or online advertising, call 958-7489 or e-mail advertising@moultrienews.com.
To reach the newsroom, call 958-7482 or e-mail any of the staff emails listed above.
The Moultrie News sells advertising, prints and distributes the Medical University of South Carolina The Catalyst. The Catalyst is an award-winning newspaper, delivered bi-monthly. The Catalyst serves an audience of more than 15,000 MUSC students, faculty, researchers, hospital patients, their families and patient visitors. The Catalyst is available (readable) in a PDF online version which means that each advertiser's message is also promoted electronically.
Editorial Team

Vickey Boyd
Publisher, (843) 958-7480, vboyd@moultrienews.com
Vickey Boyd is a country girl raised on butterbeans, sunshine and tomatoes. She grew up playing in the woods and fields with three brothers. A good day on the farm was when she came home to dinner covered in dust and dirt. A bad day was spent in the steamy tobacco fields. Hey, anybody got a plate of butterbeans, fried chicken, with sliced tomatoes and cucumbers? She'll be right over. And right after dinner she can be found around town telling everyone to "read all about it" in East Cooper's very own weekly paper!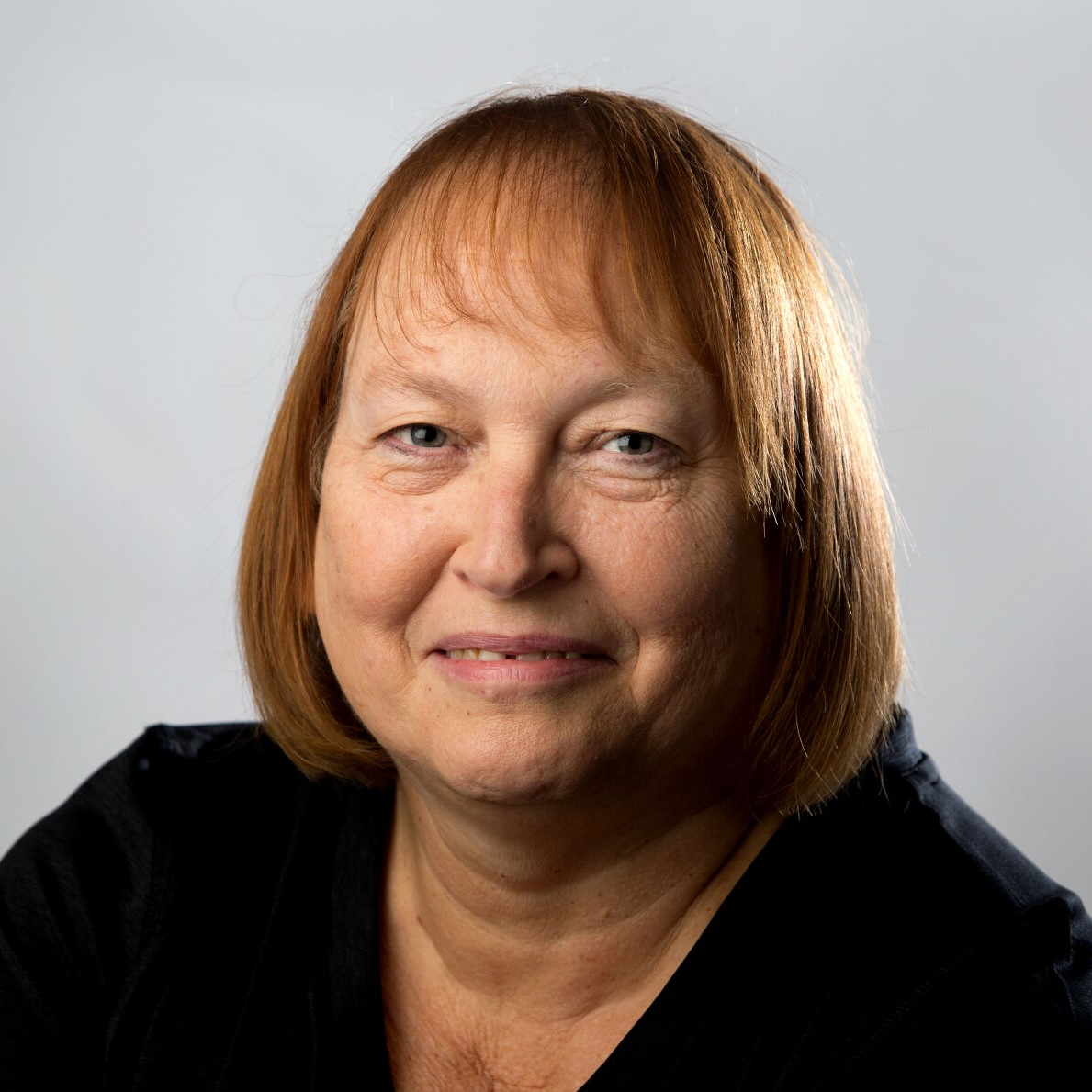 Catherine Kohn
Editor, (843) 958-7482, editor@moultrienews.com
Catherine Kohn is a wanderer of sorts who began life in Canada and then lived in various places from New York to San Francisco, from Miami to Michigan, from Palm Springs to Maryland. Throw in some time in Beijing and you get the picture. Ending up in Mount Pleasant was a wonderful surprise. She has a passion for journalism and loves the opportunity of meeting all kinds of people. She also paints, draws, takes photos, teaches and loves to travel. She enjoys her large family, especially her grandchildren who range from 2 to 22. If you see her around town, don't hesitate to introduce yourself.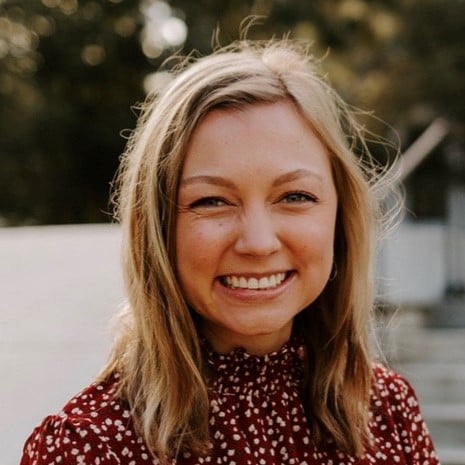 Kenna Coe
Reporter, (678) 360-7294, news@moultrienews.com
Kenna Coe is a Georgia native who has found an appreciation for the Palmetto State. After graduating from the University of South Carolina, she moved to the Lowcountry to follow her passion for writing community-focused stories. Her dream of moving closer to the coast came true and she's always looking forward to sunny days at the beach. Her favorite aspect of the job is conversing with locals about the ways they're impacting the community, whether it's through their job, hobby or volunteering. In her free time, she can be found at a local coffee shop reading a book or chatting with friends.
A Brief History of our Communities
Mount Pleasant
P.O. Box 745
100 Ann Edwards Lane
Mount Pleasant, SC 29464
Telephone: (843) 884-8517
Provided/ Town of Mount Pleasant
Mount Pleasant's Shem Creek Park
The Town of Mount Pleasant, founded in 1837, is located along the middle of South Carolina's coast. Mount Pleasant occupies 62.3 square miles and serves a population of approximately 90,000 residents. It is currently the fourth largest municipality in the state by population size. Mount Pleasant is connected by the Arthur Ravenel, Jr. Bridge to the City of Charleston. 
Mount Pleasant has a rich historical heritage stretching back hundreds of years. The Sewel Indians were the oldest inhabitants of this area, and occupied land on the East Cooper River over 1,200 years ago. John O' Sullivan arrived with the first English settlers and founded North Point Plantation in 1680. In 1837 the Village of Mount Pleasant was made into a town by the South Carolina State Legislature. Post-Civil War, Scanlonville was created by Robert Scanlon as one of the biggest land cooperatives among African Americans in the United States. Scanlonville, became a part of the Town in 1982. 
Mount Pleasant is truly a place where you can live, work, and play. Major service industries include health care, professional, hospitality and leisure. Mount Pleasant offers excellent schools, historical sites, recreational opportunities, and a wide variety of housing, shopping, and dining options.
Mount Pleasant was named an All-America City in 2010, and again in 2018, for its ability to address challenges with innovative, grassroots strategies that promote civic engagement and cooperation between all business sectors.
Mount Pleasant operates under the Council form of government. Mount Pleasant Town Council is composed of the Mayor and eight council members elected at-large. Town Council terms run for a period of four years. To assist the Mayor and Town Council, the Town Council employs a Town Administrator. The Town currently employs more than 600 employees, providing a full range of municipal services.
Sullivan's Island
P.O. Box 427
2050-B Middle Street
Sullivan's Island, SC 29482
Telephone: (843) 883-3198
Provided/ Sullivan's Island
Sullivan's Island lighthouse
The Town of Sullivan's Island, a barrier island north of Charleston Harbor, is comprised of approximately 2,000 residents living in 1,000 homes. These are primarily full or part-time citizens that enjoy the relaxed lifestyle of the Island. 
There are very few short-term rentals and no hotels, motels, bed and breakfasts, or other transient lodging. The Town, incorporated in 1817 as Moultrieville, did not allow lean-tos or shacks then as now. At that time lots were required to have a minimum of 1⁄2 acre and the same is true today. Sullivan's Island is unique in that the beachfront lands which have accreted over the years, are owned by the Town and held in perpetual easement by the Lowcountry Land Trust.
The deed restrictions provide public access to the diverse maritime eco-system and serve to protect the natural environment along the coast. This Island has a long military history of protecting the harbor from invaders and there are many wonderful histories which capture those stories. 
Remnants of the military are abundant in now privately held military housing; even former fortifications are now single family residences. Many of these historic homes have withstood the test of time and ravaging weather.  Sullivan's Island remains a popular destination for those who wish to enjoy a day at the beach.
Isle of Palms
P.O. Box 508
1207 Palm Boulevard
Isle of Palms, SC 29451
Telephone: (843) 886-6428
Provided/ Melissa Dawson
Isle of Palms beach
Isle of Palms is a 7 mile long barrier island located eight miles east of Charleston on the South Carolina coast. Like most beach communities, Isle of Palms owes its existence mainly to the beach. Golf and boating are also important contributors to the Island's prosperity, but the family-friendly and pristine beach is the main draw. There are a variety of beach uses on the Isle of Palms, including: walking, jogging, shelling, wading, skim boarding, sunbathing, volleyball, bicycling, swimming, fishing, paddle boarding, surfing, kite boarding, kayaking, boating and others.
Originally known as Hunting Island and then between the mid-18th century and 1898 as Long Island, the Isle of Palms served for many years as a place of refuge and recreation and, during the American Revolution, as a staging area for troops. In 1953 the island was incorporated as the City of Isle of Palms by an Act of the South Carolina Legislature. The City currently has a council form of government with a Mayor and eight City Council members, each elected to four-year terms. The City also employs a City Administrator to manage its daily affairs. 
The City is home to approximately 4,300 residents. During the summer season, the island's population rises to 20,000 during peak weekends such as Memorial Day, Fourth of July and Labor Day.  
Isle of Palms has developed into a premier barrier island residential community with a variety of housing styles, commercial uses and recreational facilities. The Front Beach commercial area offers many dining and retail experiences to residents and visitors alike. The Isle of Palms Marina offers many water-based activities and services and the Wild Dunes resort offers award winning golf courses, pools and restaurants. 
The Isle of Palms is proud to be named South Carolina's safest city by Safewise for the third year in a row.
Daniel Island
Daniel Island Town Association
130 River Landing Drive, Suite 1C
Charleston, SC 29492
Provided/ Daniel Island
Daniel Island River Landing
Formerly a 4,000 acre private outpost used for hunting, farming and cattle ranching, Daniel Island has evolved over the past two decades into an integral part of the City of Charleston and one of the nation's most successful and highly regarded planned communities. Home to approximately 15,000 people, the community integrates traditional residential neighborhoods with a vibrant downtown, public and private schools, churches and hundreds of acres of parks. 
The island is home to Charleston's in-town country club, the Daniel Island Club, with two private golf courses and resort-style swim, tennis, fitness and social amenities. Other recreational offerings for residents and visitors include shopping and dining venues, more than 25 miles of trails, and an expansive tennis center that annually hosts the Volvo Car Open, a WTA sanctioned women's tennis tournament, plus concerts and other special events. Daniel Island's thoughtful planning and execution have made it a national model for smart growth, and the community has been recognized by the Urban Land Institute with a prestigious "Award for Excellence."