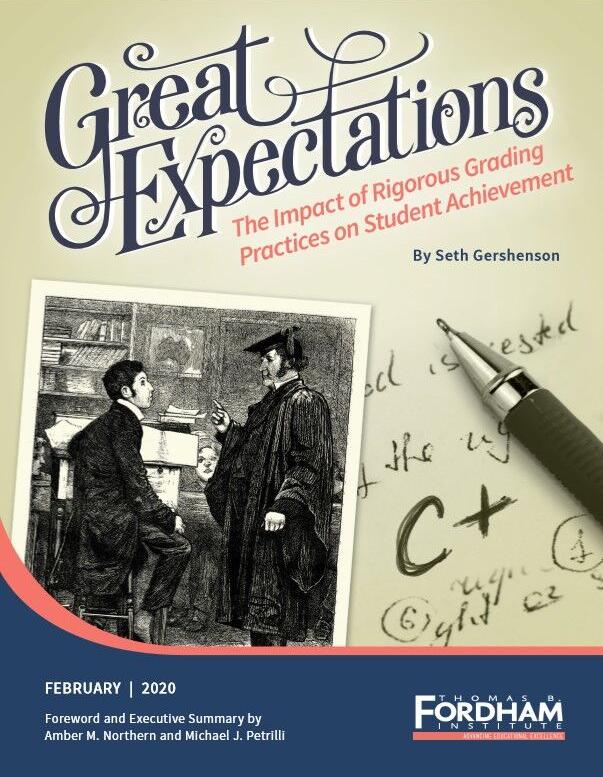 For more information go to our website, moultrienews.com to read the Fordham study authored by American University's Seth Gershenson. Great Expectations: The Impact of Rigorous Grading Practices on Student Achievement examines to what extent teachers' grading standards affect student success.
I'm seeing a pattern with my son: outstanding grades every quarter but below average on state testing at the end of the year. Is this a problem with him, the teachers, or the test?
The discrepancy you describe might be explained by what we've come to call "grade inflation." Responsibility for the phenomenon ultimately falls on teachers, but parental behavior could be an indirect cause. Let's examine.
Two recent scientific studies provide us with some alarming revelations. The first was published by the Fordham Institute in 2018. It focused on 10 years' worth of Algebra I students and made three important discoveries.
The first was that – like your son – a lot more students got good grades in their courses than high marks on their state end-of-course exam. Ideally the two would match up. Think back to your days in school. If you did well on your unit tests, you probably did okay on the final. It's weird, then, that students who aced most of their in-class tests got sub-par scores at the end of the year.
You might be thinking that the class grades are more meaningful than the end-of-year test. However, the second thing the study discovered was that it was the exam – not the course grade – that was a more accurate predictor of math scores on the ACT, a standardized college-entry test. In other words, that end-of-course exam was a better reflection of how much algebra kids really learned.
Both of these points demonstrate that grade inflation is not a myth. And while the study focused on algebra, the same dynamic is true in other courses as well.
The third major finding of the study was that grade inflation was more pronounced in schools with more affluent students than in schools with lower-income kids. This could be because parents of more affluent students seem to engage in the "A.B.C.'s" of entitlement more ferociously: Accuse, Blame, and Complain.
The subjects of their complaints are usually teachers. In a natural reaction to avoid getting smacked down, many teachers make it a lot easier for students to get the grades that will make their parents happy. Offering loads of extra credit, giving grades based on "effort" vs. accuracy, letting kids redo tests on which they scored poorly, and providing kids with "study guides" that are basically carbon copies of the tests are just a few common techniques to make it happen.
The Fordham Institute released a follow-up study to their grade inflation report which showed that students of teachers with tough grading standards and high expectations scored much higher on those end-of-course exams than students whose teachers indulged in practices associated with grade inflation.
The study also revealed that students with teachers who held to high grading standards demonstrated improved performance as late as two years after having had the tough teacher. Wonderfully, this was true of all students regardless of race, ethnicity, or school.
I've seen this dynamic up close and personal. I've worked most of my career with an algebra teacher who has a reputation for being "tough." She makes her students show their work and complete their homework. Despite getting her annual ration of the A.B.C.'s, she's always held firm. In all these years, I have never seen one of her students fail the end-of-the-year course exam, and when it's all said and done, they sing her praises.
She's hardly alone, of course. There are thousands of teachers like her out there, but they are an endangered species. Though often deplored by administrators, scorned by parents, and excoriated by universities, without these teachers many kids would scarcely receive an education at all. Hopefully the latest studies will be a wake-up call to resurrect the "tough teacher" as a model for success in all of our schools.
Parents, if you don't believe me, at least believe the science: you want your kids to have tough teachers. You should not be afraid of, or angered by, a B or C when the student has worked his tail off to attain it. Your kids may complain while they're studying every night, but in the long run, they will learn more, retain more, and be better prepared to overcome the obstacles that life has in store for them.