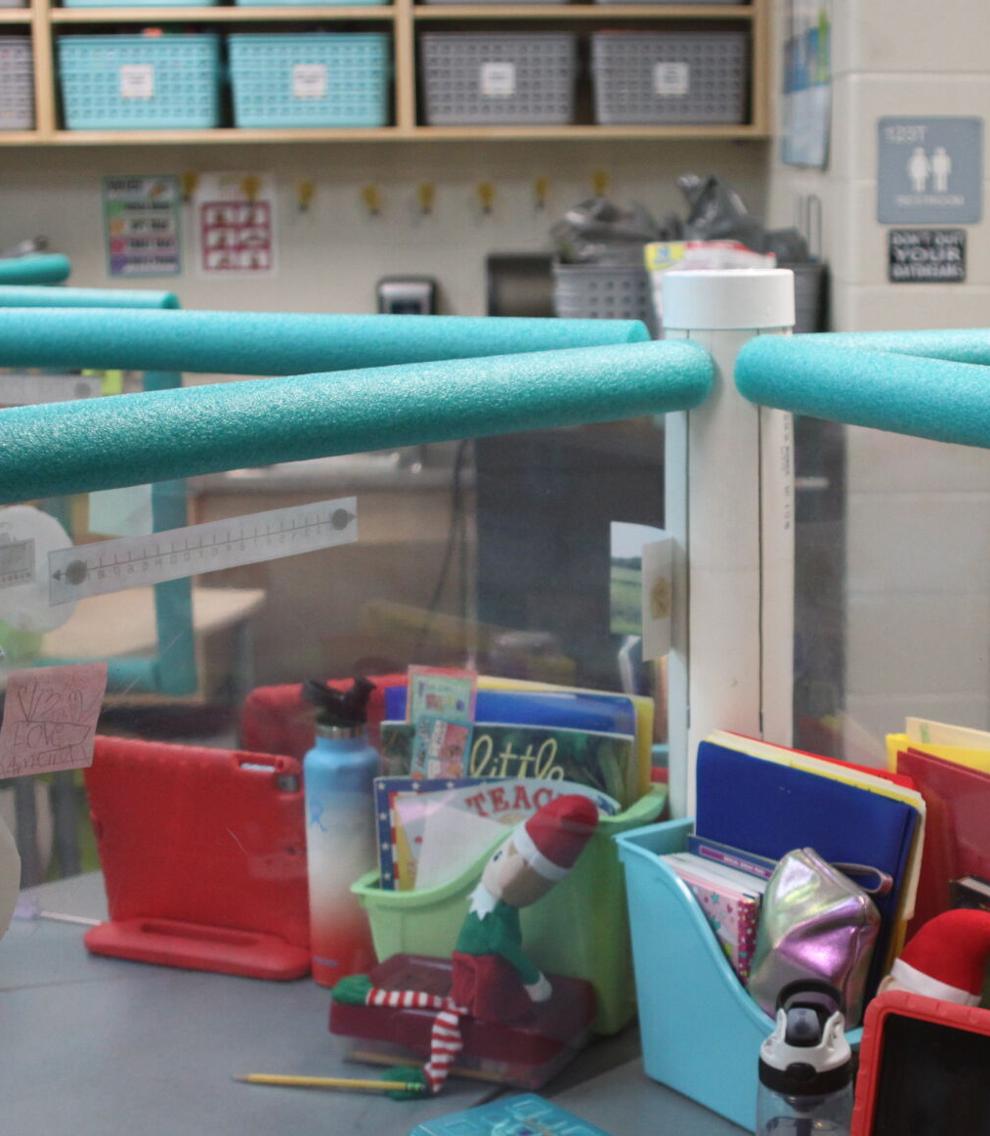 What do you think of all the federal Covid money that is going to be coming to the school districts? How should it be spent? What concerns do teachers have about it?
The perpetual concern of teachers is that public funds will be used for public boondoggles rather than public education.
Ask yourself: What does your child really need from the school system after a year in Covid haze? Is it increasing the glut of instructional coaches? Extending the school calendar? More teacher workdays? New floor tiles?
These are just a few of the ideas districts are considering for their windfall. I'm sure they are all well-intended, but will they directly help children learn reading, writing, and arithmetic? Many are dubious.
Other ideas include:
Technology enhancements: I'm no proponent of students being tethered to a screen all day. This may make me a lone voice crying in the wilderness, but it doesn't make me a dummy.
I realize the tech revolution is not going anywhere anytime soon. So if we're going to rely on that technology for our children's education, the technology must at least function properly.
Hybrid learning this year placed enormous wear and tear on student computers and tablets. Over the summer much of it will need to be repaired or replaced. Spending some of the funds to do this would be a sensible investment (even though I personally think a better investment would be to replace the screens with books, but whatever).
Operational needs from the pandemic: Schools spent a lot of money installing plexiglass, upgrading HVAC systems, providing PPE, and similar extras. It would be smart to pay off those pandemic expenses with pandemic funding.
Summer school for kids who failed: This would be a good investment, but the overall cost of summer school is (or ought to be) minimal compared to the funding provided.
Social-Emotional Learning: This is what educational insiders call SEL. There is a concern that the large number of students who spent last year isolated in their homes with little social interaction will be emotionally fragile. This is almost certainly true. It is also almost certainly true that SEL will provide them little concrete help.
Social-Emotional learning, as the name suggests, is an amorphous concept. Ask 10 educators what it looks like and you'll get 10 different answers. Also it tends to distract from academics, students don't understand it, parents find it controversial, it overloads teachers, and it's a money pit.
Other than that, it's fine.
As you can see, some ideas are better than others. The best idea would be one that can help students recover from the 2020-2021 fever dream both academically and emotionally. Hire more teachers and lower class sizes.
When elementary teachers have 25 or 30 children in their classes and middle and high teachers have over 120 students on their rosters, it's not possible to give each child the attention he or she deserves. It's a challenge to even see the students as individuals. Lowering class sizes would help tremendously, which is why smaller classes invariably lead to higher academic achievement.
Smaller classes also better accomplish the goals of SEL without any of its controversy. How? By allowing students to build authentic relationships with teachers instead of being just a MAP score or a name on a roll. With fewer students, teachers have the freedom to focus on kids who need emotional support. Not only will the extra TLC help nourish these students, teachers can also better identify and refer them to school counselors, nurses, or other personnel who are properly trained to give them the specialized help they need.
If I were in charge of schools (and thankfully I'm not), I would pour as much of the funding into this endeavor as possible. Then I would spend the year slashing bureaucracy, eliminating useless programs, and cutting costly consultants until I found enough money in the budget to keep class sizes small long after the pandemic funding runs out.
Students are already covered from head to toe in budgetary band-aids to help with their learning challenges. Maybe this time we should try offering them a cure.