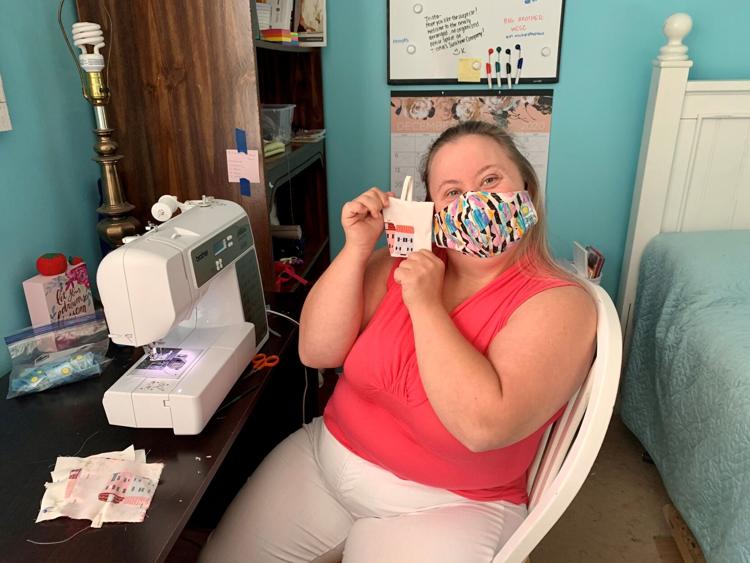 One goal of Trista's Sunshine Company is to "be someone's sunshine." Trista Kutcher, founder and CEO, creates hand-sewn products from her home in Mount Pleasant and hopes the products bring smiles to customers' faces.
"I love sewing a lot and I just want to show them what I love and to spread happiness to my people," Kutcher said.
Kutcher, who has Down syndrome, decided to start her own business in 2019 and sews each product herself, with help from her tight-knit team.
Kutcher first began selling tote bags and small dog treat bags in various colors and patterns. Once the pandemic started, she focused on making fabric masks and headbands with buttons on the side to provide more comfort when wearing a mask. Throughout the year, her product line expanded to include accessories and dog-related products. She sells dog bandanas, baby burp cloths, headbands and drawstring gift bags, to name a few. A light blue label that says, "You are my sunshine," characterizes each item.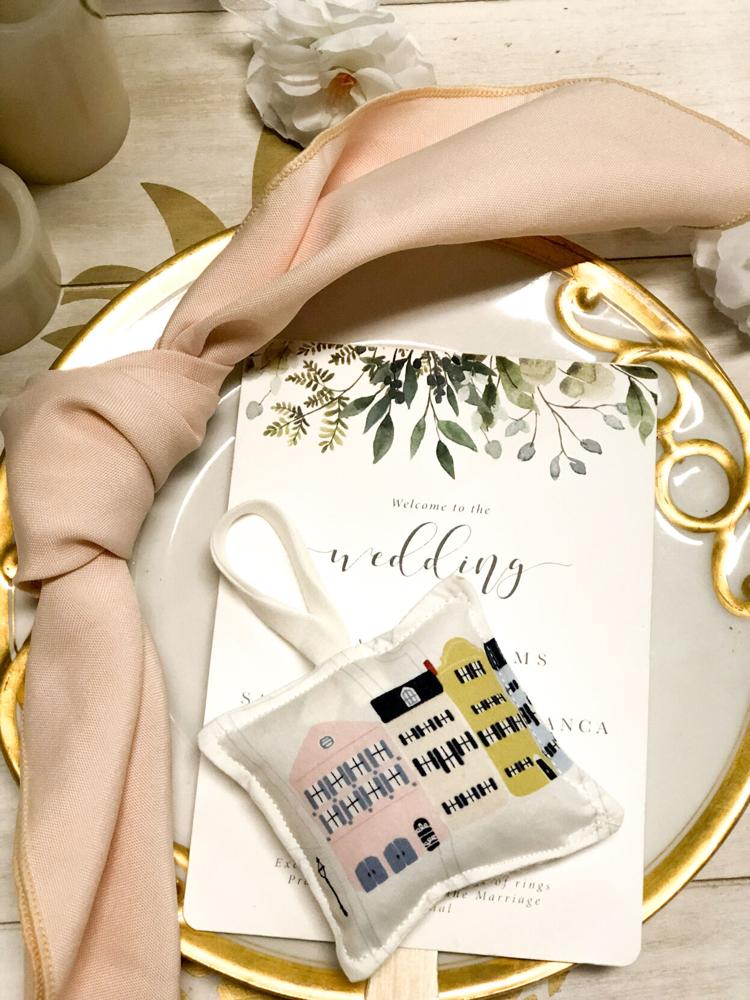 One of her most popular items is the Charleston pillow surcees. (A surcee is a southern gift tradition of a small, unexpected gift, often attached to a wrapped gift or added as a party favor.) Her small, plush creations feature a distinctive Charleston storefront pattern and can be used as a gift-wrapping decoration, ornament or household decor. One customer asked her to make them for wedding favors.
Kutcher began her sewing career in September 2019, after being inspired by Craig Conover's sewing on the reality show Southern Charm. She started taking sewing lessons with Pam Blanton, a mutual friend who works at Wild and Wooly Fabric Store in Mount Pleasant.
"I taught her skills and she provided the creativity," said Blanton. "It just opened up a whole new world of creativity for her."
Blanton said the lessons were full of laughs and she enjoyed finding out what they had in common. For example, they both had a "crush" on the same America Ninja Warrior contestant. Blanton said it was the fun, little aspects that made the lessons enjoyable.
"We weren't just all about sewing and being so careful and particular with seam allowances … We were able to enjoy each other's company during the lessons," Blanton said.
An important aspect to Kutcher is giving back. She is selling masks with the Autism Awareness pattern of colorful puzzle pieces and some proceeds will go towards an organization that supports those with autism. She's planning other campaigns for 2021 that will support babies with cancer and rescue animals.
The past holiday season was busy for Kutcher as she spent many hours sewing to fulfill all her orders. "It was kind of overwhelming a little bit; a lot of people want things on certain days," Kutcher said.
Even with the stress, Kutcher said she loves being busy.
Kutcher gives credit to her team for helping her keep up with the demands of a small business. Kutcher's sister, Samantha Kutcher, runs her social media presence and Joey O'Rourke works on the website. Kutcher also has help from her mom, ReBecca Kutcher, and roommate.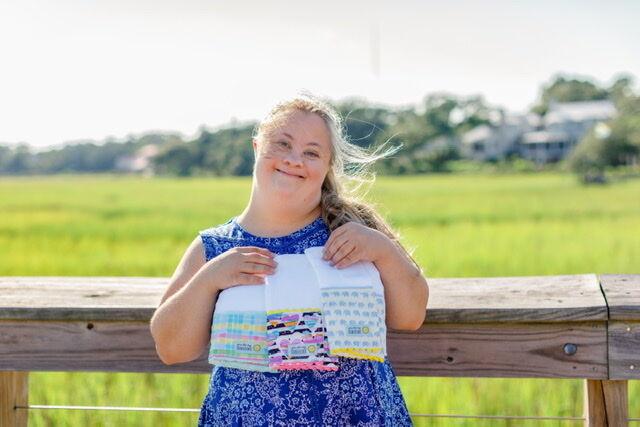 Kutcher has become a local celebrity of sorts with her substantial following on Instagram and loyal customer base. She's often stopped and asked for a photo when she's walking around town.
While most of her sales come through her website and social media, she also sells her products at Michael's Barkery, a pet boutique on Daniel Island that supports adults with cognitive disabilities. Kutcher is working with Beachables Coastal Collection on Clements Ferry Road to start selling at the boutique. Kutcher also enjoys selling her products at markets and pop-up shops, and is open to more of those opportunities this year.
"I just want to tell people about my company and show them what I'm doing," Kutcher said.
Kutcher said she enjoys connecting with customers on Instagram. For more information about the products, follow @tristasunshinecompany, and @tristathebarista to keep up with Kutcher's daily life.